Easy Pose
Easy Pose is a human body pose app for people who draw or is learning to draw. Have you ever wanted a personalized model to show various poses while drawing animation, illustration or sketching? Easy Pose was developed for these people. Various angles of different poses can be inspected. Now you do not have to draw with a wooden joint doll or figure as a model. Even yoga or exercise poses can be checked from various angles.

1. Sensitive Operation – Easy Pose allows control over the main joints in an amazingly smooth manner. It provides multiple functions previously unavailable in other pose apps such as a highlight on movable parts, initialization of joints and manipulation state, and finding a symmetrical pose with the mirroring function. Experience controls that are more convenient than with a mouse.

2. Comic Style Models – Previous pose apps had many realistic eight-head ratio men and women, making it unsuitable for animation, webtoon or game illustrations. Easy Pose is prepared with models with various body types.

3. Multi-Model Control – A scene can be made with a made with a maximum of 6 people at once! It is now possible to make a scene of a soccer player avoiding a tackle or a couple holding hands and dancing.

4. Tens of poses that have already been completed. Poses that are used often are already made. About 60 poses have been prepared and these poses will be regularly updated.

5. Other Characteristics
- Sensitive light expression using direct and backlight settings
- Able to observe various poses at various angles
- Realistic shadows such as shadows of models being cast over other models
- Able to change the angle of view (possible to use an exaggerated vanishing point such as a panorama)
- Provides a wire mode that allows lines drawn over models
- Able to download models without the background in a PNG clear background.
- Automatic saving, making it safe whenever there is a device error.
- Able to easily control hand movements.

6. Functions Provided in the Free Version
- Model poses can be freely controlled.
- Moods can be freely controlled by controlling the light angle.
- Able to save the image in PNG. Use it when using Easy Pose with another program to draw!
- A scene can be made by freely controlling the camera distance

7. Paid Version Upgrade Benefit
- Completed poses can be saved and recalled.
- A woman (normal), woman (small), man (small) is provided other than the original model.
- Several models can be brought on screen at once.
- There are no ads.
- All "Completed Poses" can be used.

**Since the data is not saved to server, when you delete an app, the saved data is also deleted.

**Easy Pose Google Play version and Apple App Store version are not compatible with each other. If the user purchases the items of the Easy Pose Android version, it can not be used in the Easy Pose ios version.

**If certification fails, please follow the instructions below.
1) Open phone and go to Settings-apps-Easy Pose-permissions.
2) Check if Contacts permission is turned on, and check them if they are not authorized.
3) Run the Easy pose, and then press the certification menu on the app start screen.

**The rights required by Easy Pose are as follows.
1) Contacts-This is the privilege required to access the Easy Pose server using your Google Play Game account. If you do not use this feature, please refuse. There is no problem using the app.
2) Storage Capacity-This is the permission required to save a pose created by Easy Pose as an image file on the gallery of smartphone. If you do not use the save as PNG image function, please refuse. There is no problem using the app.

**If the item you purchased does not apply to Easy Pose, please send us your User ID and Receipt. If you do not have a receipt, please send your purchase history..
Sours: https://play.google.com/
Best 9 Free Pose Reference Sites To Practice Figure Drawing Online
Every artist who wants to master their skill NEEDS to practice figure drawing.
Even if your desired art career won't be focused on drawing realistic figures, it is still an absolutely essential skill you can't just brush off!
When I first went to an art university in 2015 I didn't know what to expect, I just wanted to draw pretty pictures so I can put all of them up on Instagram and get a lot of likes!
But the truth is, once you get more and more into the art world you might not even want to share your pieces!
You will learn that art is a powerful communication tool, and you will create many wonderful pieces that speak to many people. But first, you will have to build a foundation for your skill, and continue improving it every day by PRACTICING.
And some of your figure drawings will look amazing and ready to share, but others… Well, let's just say that 10-second and 1-minute drawings are not always the best for social media!
And yet, you still need to practice! A lot!
My first ever class in university was, guess what? A Figure Drawing class! And I had one every semester for all four years!
Because professional artists understand that you NEED this skill, even if you end up working as an environmental designer, or a cartoonist or a colorist, or in any other profession that doesn't focus on the realism of a figure.
And so I went to these classes not always with a lot of inspiration (mostly because I simply had to). I practiced. Sometimes my art sucked! But that's just the part of the process…
Now, as I don't have these classes anymore, and I realize the importance of improving my figure drawing skills, I started looking for LIVE figure drawing sessions I could attend.
I got pretty upset when I realized that the price to attend sessions a couple of times a week adds up like crazy! And at this point, it is a bit out of my budget…
Here is where the Internet comes in! As not just a place where I can check out what my childhood friends are up to, but an awesome learning platform where I could practice creating figure/gesture drawings FOR FREE!
Pretty awesome, huh?
And so because I think Figure Drawing is SO important for any aspiring artist, I created this list, which you can bookmark and always refer to in times of need: "Best 9 Free Pose Reference Sites To Practice Figure Drawing Online".
You can use it to practice Figure Drawing, Gesture Drawing or simply use as a reference for your own character's pose.
But just before we get started on the list, I wanted to let you know about some other relatable articles I have created in the past that relate to this topic:
* Below the list, you will be able to find some Figure Drawing courses that I recommend (in case you decide to take your skills to the next level) as well as a freebie figure drawing tips PDF from me! 🙂
And now, onto the list:
1. Proko
I wanted to start with Proko first because I honestly think this is a great resource for reference photos and beyond!
This site offers a Free Model Sample Packavailable for you to download on when you sign up for their newsletter.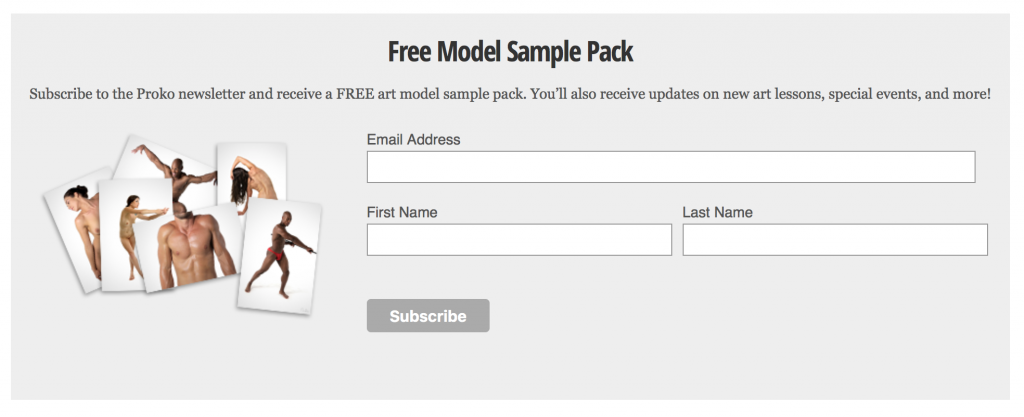 As well as FREE LESSONS among which the titles include:
This way, you get the lessons and the pose references at the same time! And after watching their videos you can go ahead and start implementing them right away 🙂
And if you like their sample pack, but feel like it's not enough and you want more of them – they offer poses for artists that you can purchase as well. They are surprisingly cheap and come in a set of 300-400 HD images like the ones below (there are different models in each package):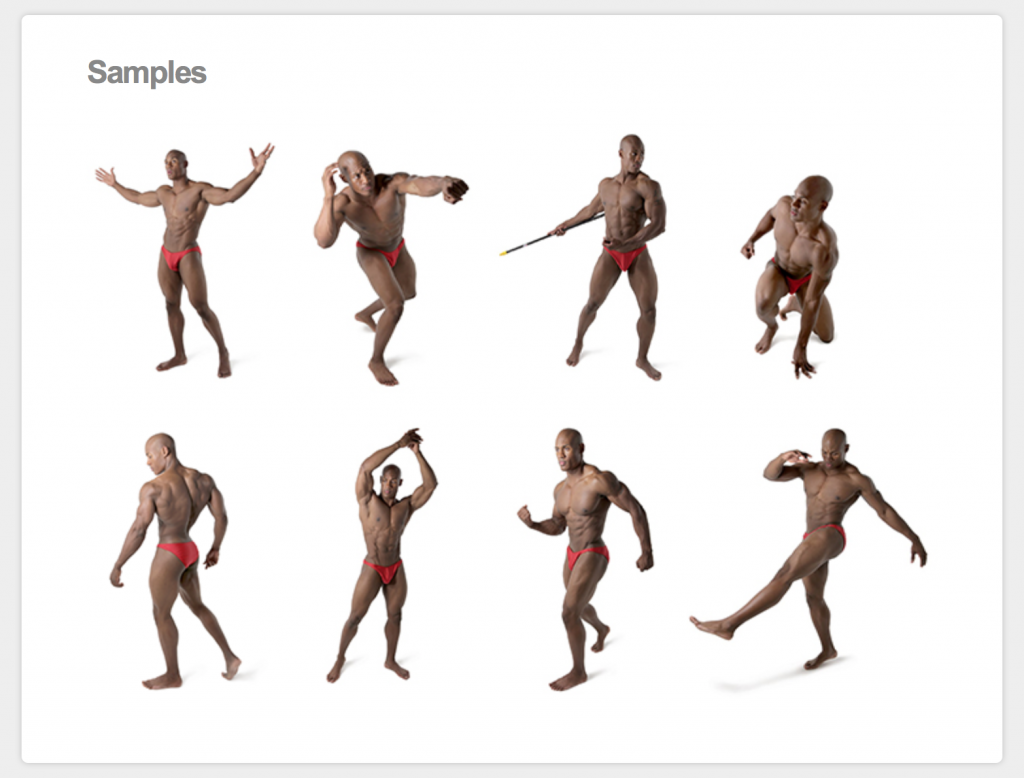 Proko also offers premium resources for someone ready to take their art to the next level – and if you are ready to take the action, I suggest checking out their courses.
2. Line Of Action
Line Of Action is a free online website with a variety of pose references photography. They mainly focus on Figure Drawing, Animal Drawing, Hands & Feet Drawing and Faces & Expression Drawing.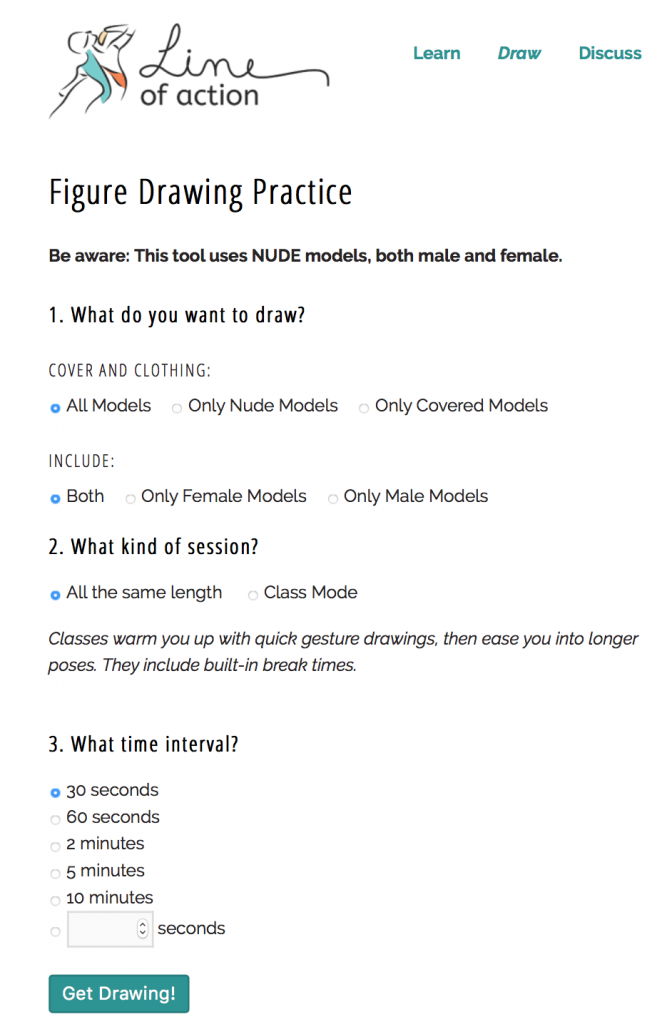 Which is simply awesome if you decide to practice more than just figure drawing!
Also, their figure drawing tools are made to resemble a live session – you get to pick:
Nude or Clothed models?
Female, Male or Both?
All the same length session or class mode?
And the time interval (how long will one photo play for before automatically going to the next.)
That's pretty similar to a real-life drawing session. When you apply, the curator of the event will let you know the model's gender if they will be nude and how long is the overall session.
Also, the timer resembles the timer models usually have – once it beeps your figure changes a position and you can do NOTHING about it!
Just need to turn to a new blank page and start on a different pose because the timer will beep again soon!
I think it's the best idea to work with the time intervals because essentially figure drawing is all about the gesture and learning to communicate a pose quickly!
And once you practiced that enough, you can go ahead and get the free sample pack from Proko I talked about above, and then work on it for a long period of time to really hone in into details, shading and forms!
Before we go to the next source, I just wanted to briefly touch on the "Class Mode".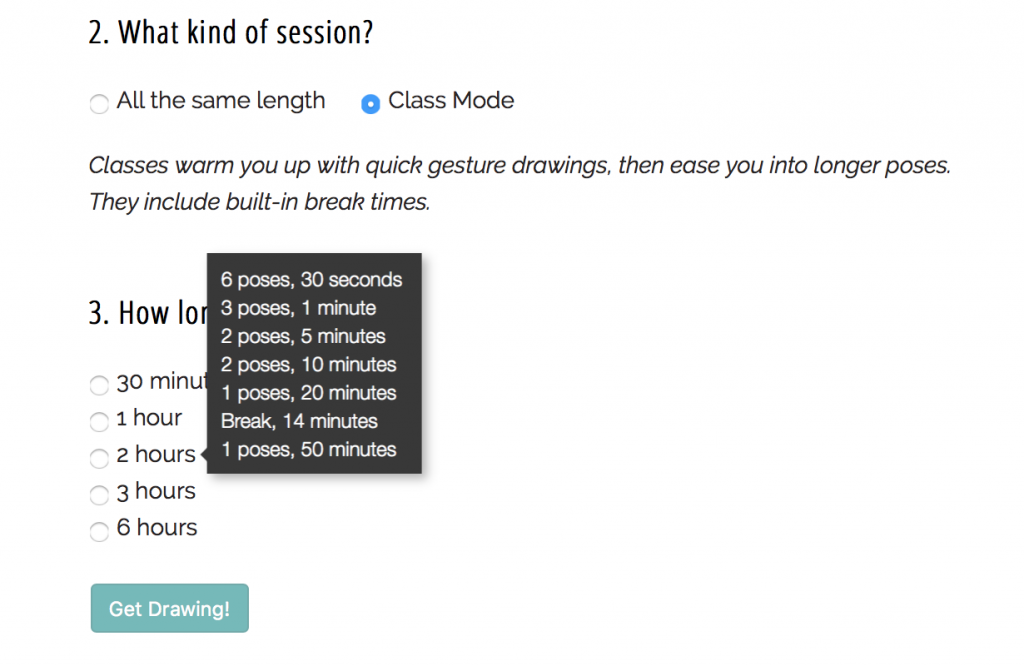 Once you select the class mode the "time interval" option will change to a "How long is the class?" option, and you can then pick from 30 minutes to 6-hour long class.
Once you hover over one of the time options, it will give you an overview of what to expect during the class session.
For example, I usually like to do 2-hour long sessions – and that gives me:
6 poses (photo references) that are 30 seconds each so I can warm up my hand and get into the mode of working.
3 poses each 1 minute long – amazing practice for gesture drawing!
2 poses 5 minutes long;
1 pose 20 minutes – where I get to double check all the proportions, and make some basic shadings;
Then a 14-minute break to go grab a snack or sip on some coffee 🙂
And the final pose is 50 minutes long which is enough to bring a drawing to a semi-finish and get into adding some details and shading.
* Side Note: When doing the last pose, try to start it off as if you were doing a 30-second pose: Get that gesture! Don't overthink and have fun 😉
This tool (and the two below) have the options to pause and go to the next image. Which is really awesome in case you don't like the photograph shown to you, or you love it so much that will want to spend more time working on it!
3. Quick Poses
QuickPoses is a website similar to the one above, but it definitely has more options you can choose from.
Here is what their landing page looks like: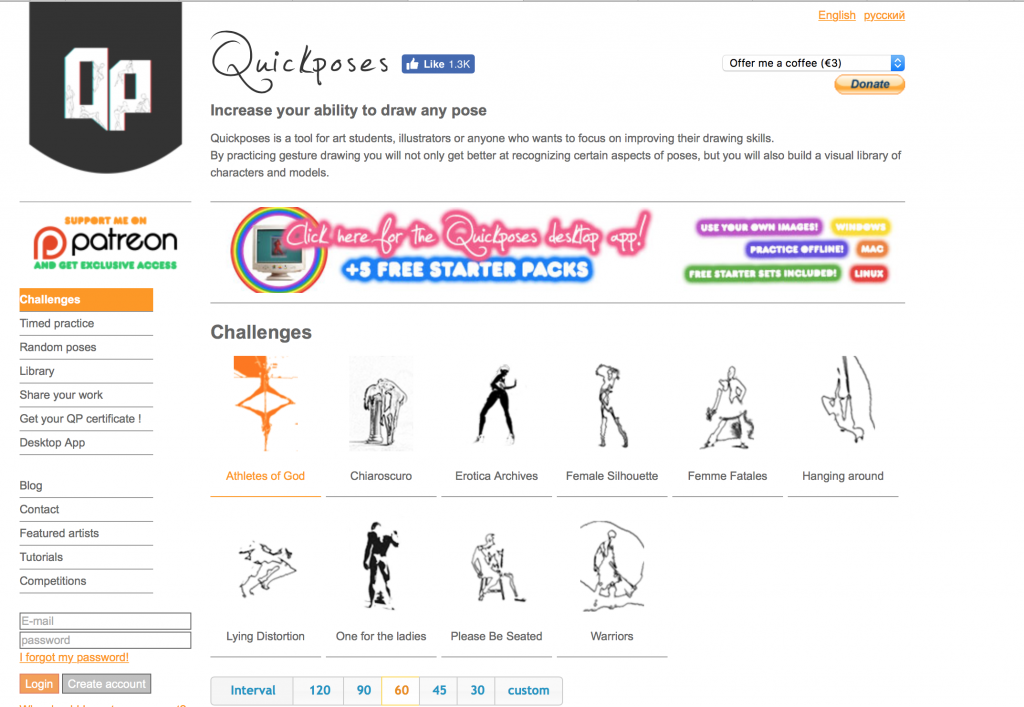 Now, let me walk you through some of the options they have.
Challenges:
they always have 20 images in one session;
you can select from 10 different options of topics for your drawing: Athletes of God, Chiaroscuro, Erotica Archives, Female Silhouette, Femme Fatales, Hanging Around, Lying Distortion, One for the ladies, Please be seated and Warriors.

these are awesome you have an idea in mind of something specific you want to practice. For me – I'm not the best at perspectives, so then I will select the "Lying Distortion" in order to really practice more and improve that skill.

time interval in seconds.
and you can choose an option to show images upside down (also a great way to practice drawing!)
Timed Practice:
Select type (pose, face, hands, feet, animals, landscapes, urban), gender, clothing and time interval.
Choose how many images per one session you want to draw (20/30/40) and if you want them upside down.
In the Library, you can select an image to draw from without any time limit.
Note:All images are copyrighted and are only allowed to be used for practice or inspiration. Do not use these images in your work unless it is so heavily modified that it is not recognizable anymore.
Get Your QP Certificate – you can register on the site and it will track how much time you spend figure drawing. Once you reach a specigic threshold they will issue a QP (Quick Poses) certificate for your time and efforts 🙂
It's a nie little incentive for you to keep practicing drawing every day!
The certificate has a couple of stages: Beginner (10 hours), Improver (30 hours), Intermidiate (70 hours), Advanced (200 hours), Expert (500 hours) and Master (1000 hours).
Other Features:
You can share your work;
Learn from some tutorials;
Get their desktop App;
Participate in competitions;
This website also has the ability to pause during your session, however, unlike Line Of Action and Sketch Daily the image disappears from the screen!
So you can't really "cheat" and spend more time on the drawing! Which I find to be an awesome restriction to have.
4. Sketch Daily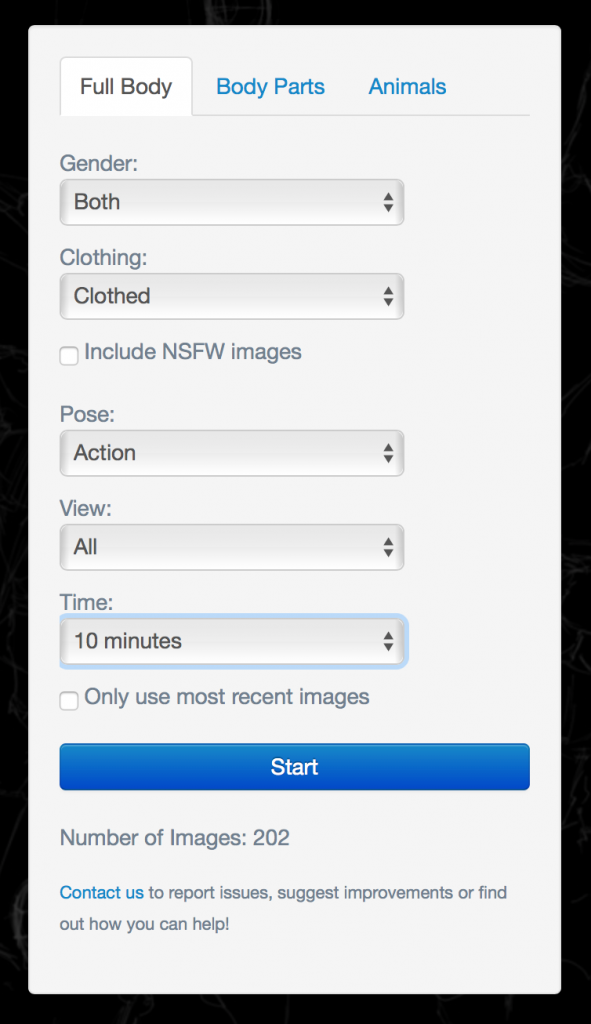 Sketch Daily is a very similar website to the two above.
It also lets you chose between three main topic – Full Body, Body Parts and Animals.
Since we are focusing on Figure Drawing, the options we have here are:
Gender: Both, Female, Male.
Clothing: Both, Clothed, Nude.
Pose: Both, Action, Stationary.
View: All, Front, Side, Back.
Time: 30seconds, 1/2/5/10 minutes.
So as we can see – there are way fewer options available.
And for my preferences, there are only 202 images that match.
On the other side, if you pick all options as "Both", then there are (at the moment of writing this article) 1954 images available!
And now then it's a pretty awesome library to work from! 🙂
"Time" option works like "time interval" in Line Of Action. So you pretty much decide for how long one image will be on the screen before it moves to the next.
As I mentioned previously, you can always pause an image and spend longer periods of time working on it (not like I'm telling you that you should).
And here is what the tool looks like when you choose all the options and click Start: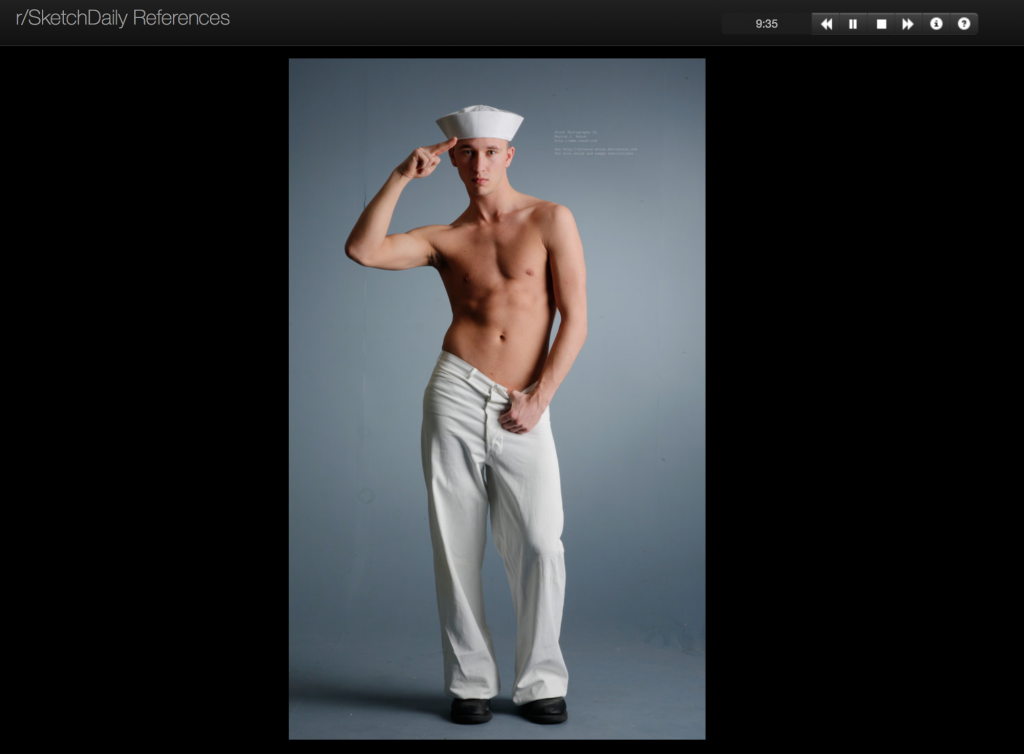 5. CroquisCafe
CroquisCafe is a YouTube Channel – an art model drawing resource in a tradition of a life drawing class.
I love that their stuff has a timer on the left that gives you a visual representation on how much time you have to complete a drawing + it makes a sound each time a pose starts and finishes.
All of their session are 20+ minutes long with a variety of pose intervals (depending on the video).
At the time of writing this article there are over 300 video sessions for you to choose from.
And overall, videos are a great way to work, because it takes the "figure drawing pose references online" to a next level!
Note: Their videos have nudity in them, and therefore they and I insist that the audience is 18+ !
6. New Master Academy
New Masters Academy is also a YouTube channel.
Comparing to the previous one they have way less video sessions with pose references (at the time of writing only 15). However, these ones are featuring clothed models, and so there are no age restrictions.
They are called " Non-nude series", and here is one example of such video below:
https://www.youtube.com/watch?v=8lt0gibU_88&index=1&list=PL7EWYwaF6E-FZ8JiBlz2tF1DQUCw-GCmn
Also (at the time of writing) 35 video pose references with nude models as well – they are called "Practice Life Drawing".
All the sessions are 35+ minutes long.
Have a nice timer on the side that shows you how much time you have before the model changes their pose.
7. CharacterDesigns
CharacterDesigns is a growing collection of high-quality free images available for artists to use.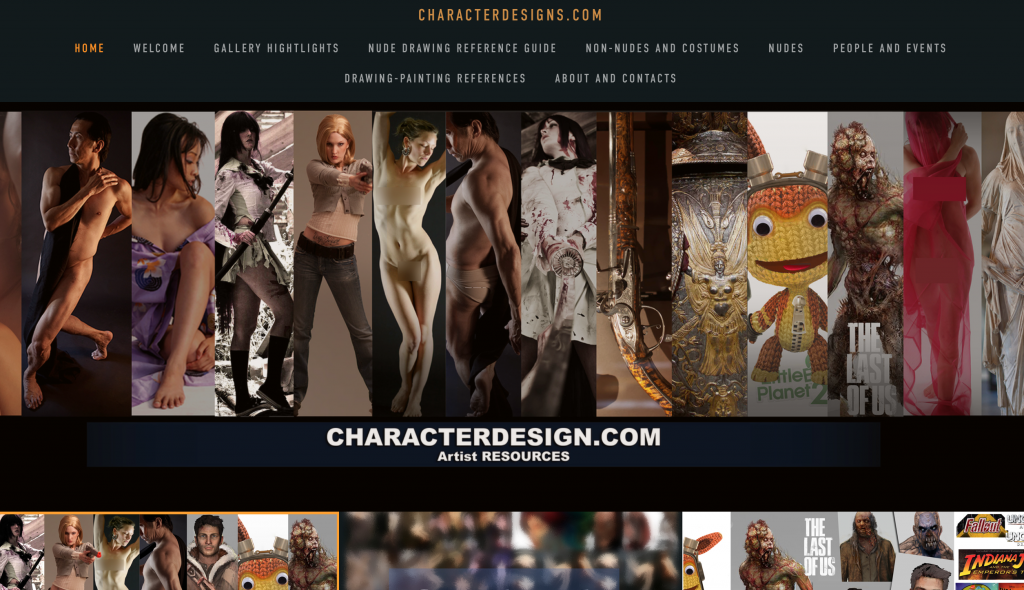 All the images on here are under Creative Commons License, CharacterDesign has a description of on About Page:
– Usage in commercial work IS allowed: you can use it for reference (directly painting the image is fine), for your photo manipulations, for textures and anything else you want to sell. You just need to link back to my site and mention that it was my work that you used.
– You CANNOT simply take the image as it is and sell it as it is. I do NOT have the rights to the likeness of the model. I have the rights to just the image itself as it is on my site.
– Redistributing the images in their original form WITHOUT profit is perfectly fine. I'd love it if you used it in a classroom setting or as demo examples or just to spread the word. Save it to your computer for personal use! Again, all I ask is a link back to the site if you are posting it elsewhere on the internet.
– Obviously, do not take credit for my work, but I haven't had any problems with that so far. You guys have been really great.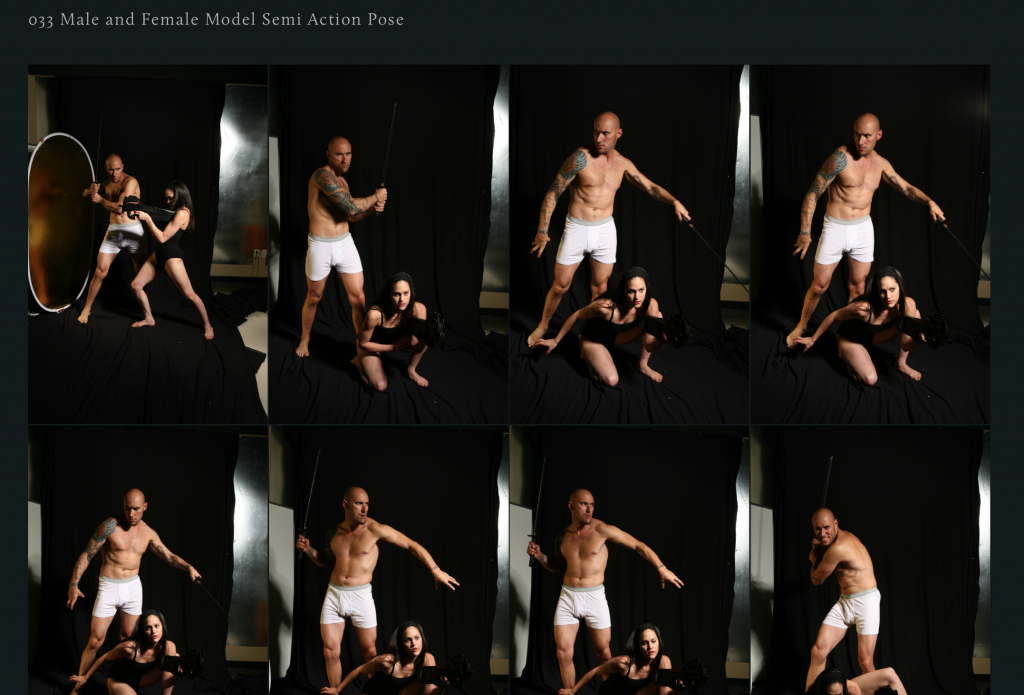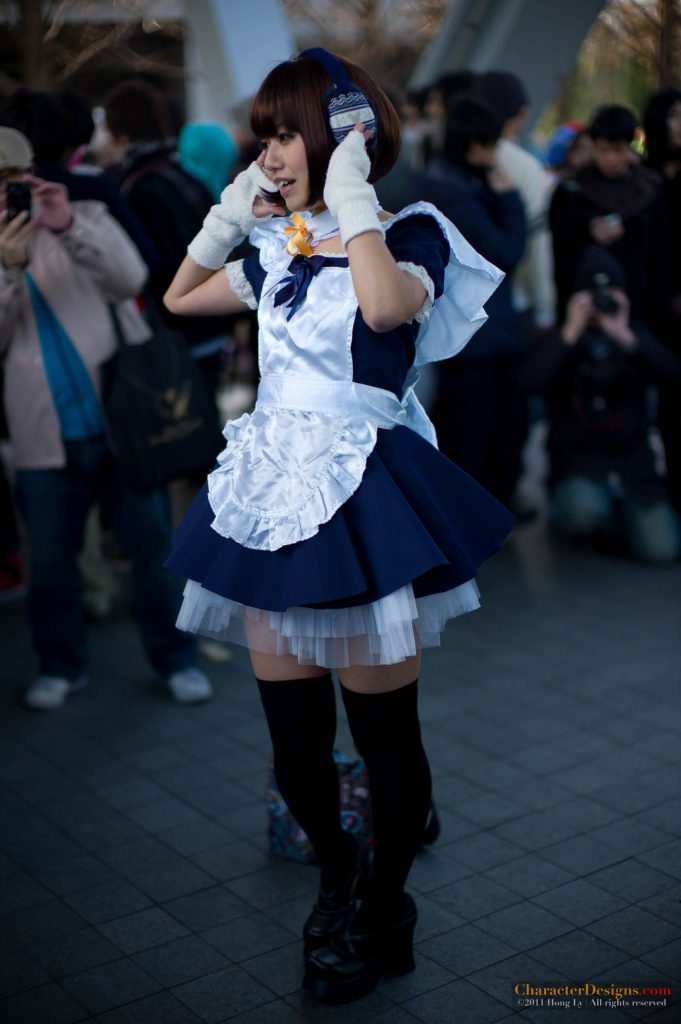 They have many categories to choose from for your next inspired drawing or to practice figure drawing:
Nude Drawing Reference Guide;
Non-Nudes and Costumes;
People and Events;
Drawing-Painting Reference;
All of these have many sub-categories as well! I won't list them all here, but you should definitely go and explore. I'm sure you will find many inspiring ones 🙂
The downside of this site is that there is no timer, as it is not an app but a gallery of photographs.
But what you get out of it – is a gallery of so many different events, people, costumes and even locations that you can practice from or use as an inspiration for your next piece.
It's definitely one of my go-to guides.
8. SenshiStock Sketch
SenshiStock Sketch is a web-based app, that is similar to the ones we covered in the beginning.
Images provided in there primarily come from the SenshiStock DeviantArt Page and are donated by the community.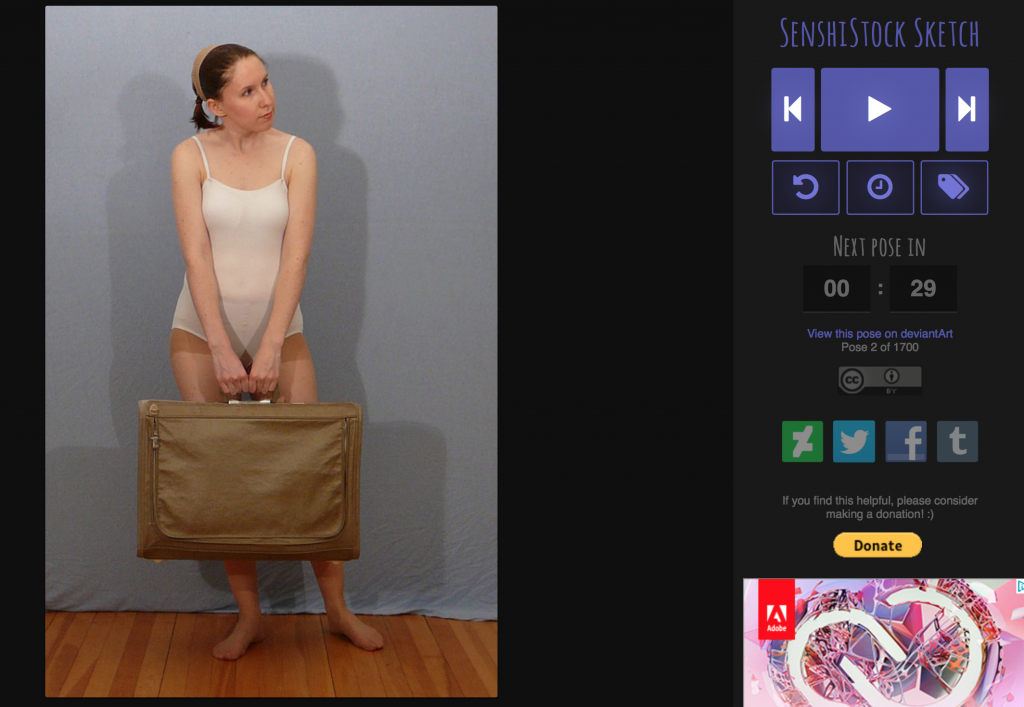 Options to play around with: Pause/Play, Going to the next/previous image and Timer (you can set the time delay between 15 seconds and 30 minutes).
You can also view the pose on DeviantArt and ultimately download it, as the license for these images are mostly CC (you can read more about the license here) or by clicking on the license icon to the right of each image inside the app.
SenshiStock is Creative Commons. Its license is Attribution 3.0 Unported License (CC BY 3.0). This means you can share, modify and make commercial use of the work as long as you attribute the work with a credit back to SenshiStock. If the stock is used solely for pose reference then the requirement for attribution is appreciated but not required. – From SenshiStock 'User License'

Another awesome feature is that this app has their images categorized under "Tags" and you can configure which kind of images you want to see.
For example, in addition to the tags you see in the image on the right, you can also choose from:
Pretty awesome right?
You can also select a few tags you like and it will show you just the matching images 🙂
9. Pinterest
And even though it's a place many either simply love or hate, I though it was worth a mention.
So Pinterest, as many of you probably know and use is an awesome platform for saving future ideas, inspiration and searching for answers!
But it could also work as a tool to practice figure drawing 🙂
To use it, simply search for "figure drawing pose references" and a variety of images will pop up!
Or you can also follow some Pinterest boards that focus on figure drawing pose references so you don't have to go and collect them all yourself.
One of such boards is "Figure Drawing Pose References" curated by me, where once every two days I add a new photo for you to practice from 🙂
The only warning I will give you is this: please DO NOT redraw the image and sell it without permission from the model. Pinterest collects all sorts of images from different sites, and even though some of them will have these images under CC license, you can't just assume.
So, do your due diligence and always check for the source of the image and the license that it is under.
To do that simply click on the image and you will be taken to a website it was originally pinned from.
Freebie
Hopefully, after going through the list you found a couple of tools you will enjoy using!
And in order to kick-start your improvement, I have a little freebie for you 🙂
A FREE GIFT FOR YOU! 20 Best Figure Drawing Tips PDF!
It's a 23-page PDF that you can print out, or just read on your device!
After reading this guide, you'll be able to:
✓ Think like a true artist who has a lot of practice with figure drawings
✓ Draw better and professional-looking figure drawings
Figure Drawing Courses To Become A Pro
After you have decided on the tools you will use, and grabbed my freebie – you might want to jump-start your art career by gaining the skills needed to become a pro!
And, you can do it in two ways :
Learn yourself through A LOT of practicing on your own mistakes;
Learn from someone else's mistakes and save yourself a lot of time and frustration!
And hey, I'm all about self-education. But that doesn't mean you can't self-educate yourself with high-quality online courses!
Here are my top favorite online figure drawing courses:
Figure Drawing Fundamentals Course by Proko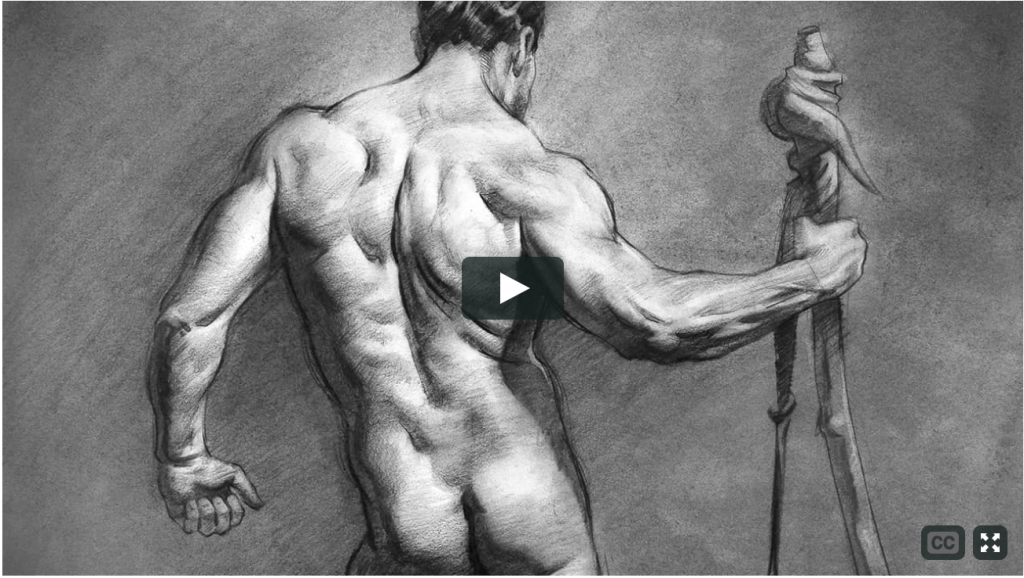 Remember Proko?
The website full of free tutorials and a pose references pack we talked about in #1 ?
Well, they have this super awesome course geared towards just what you are looking for – Figure Drawing.
This premium video course includes extended versions of free videos, many examples of each lesson and critique videos. Videos are uncensored.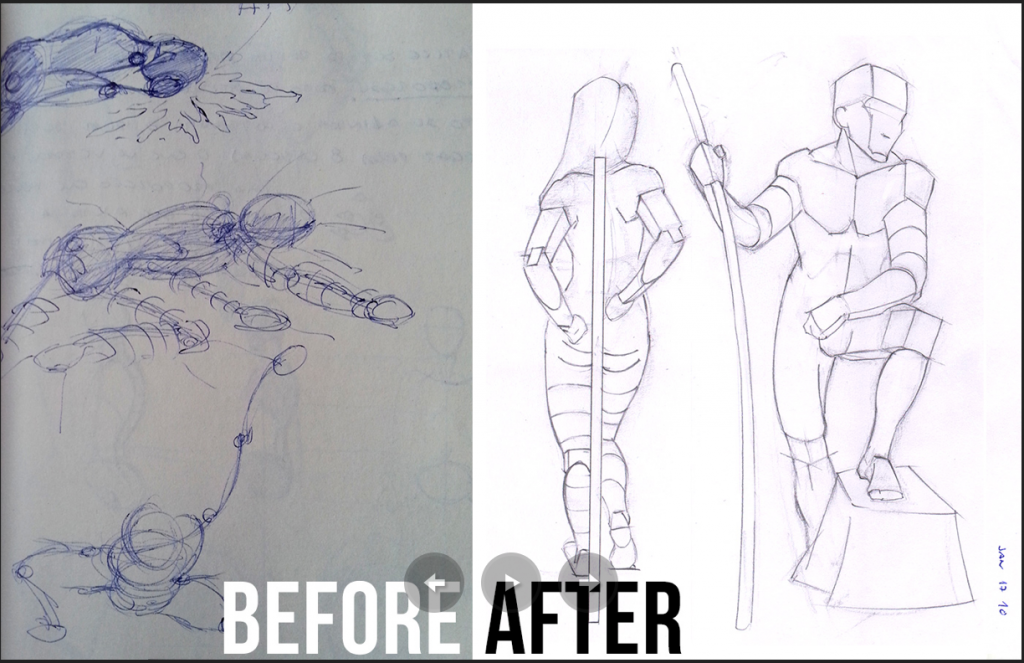 An example of work from one of Proko's student BEFORE and AFTER the course Total Runtime: 15 hours and 30 minutes
The course covers a couple of important topics you will learn :
Gesture – the action, flow and posture a figure takes;
Landmarks – a place where a bone is at a surface. Helps you find forms and measure proportions;
Robo Bean – creating a representation of a body using box shapes;
Shading – the course discusses in depth the highlight, half-tones, core shadows etc. to make your drawing appear 3D;
The Bean – a tool you will learn to help you with foreshortening and twisting of the body;
Mannequinization – a tool that will help you draw from

imagination with volume and believable perspective;

Proportions & Measuring – Learn how to use Dr. Paul Richer's scientific system of measuring an average person and apply it to your own work.
Practice & Patience – Develop a drawing schedule and stay motivated.
It also features:
Extended Lessons
Demos & Examples
Assignments & Answers
Critique Videos
Either you decide to figure all of it out on your own, or get serious and take a course – I wish you the best of luck on your path, and can't wait to see your awesome drawings! 🙂
All the best,
-Anna
Blog Posts to check out next →  "14 Best Figure Drawing Books for Beginners"
and→ "How To Draw A Dragon 7 Awesome Books"
Sours: https://yourartpath.com/best-9-free-pose-reference-sites-to-practice-figure-drawing-online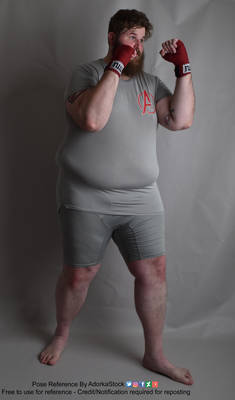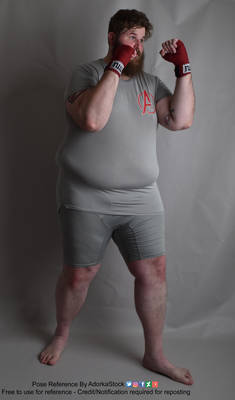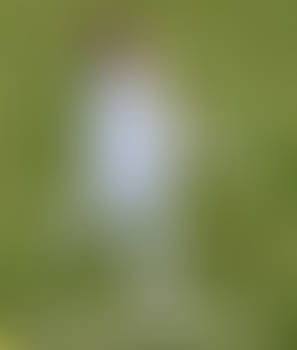 Zentai Suit Perspective - Premium Gallery
$1.25
23 deviations | 172 Supporters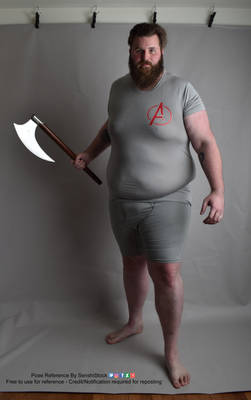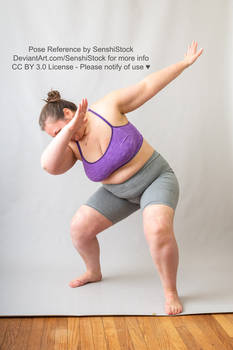 My Favorite Stuff
178 deviations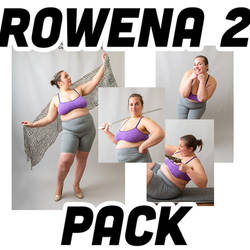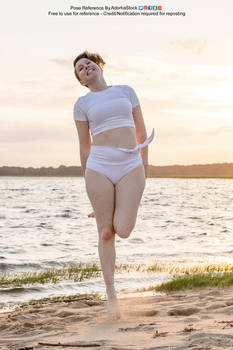 General Drawing Poses
232 deviations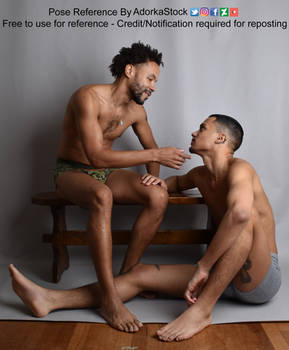 Sit and Kneel Drawing Poses
527 deviations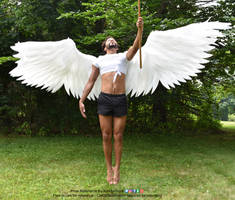 Dramatic and Reaching Drawing Poses
200 deviations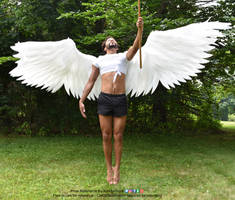 Magic and Wizard Drawing Poses
155 deviations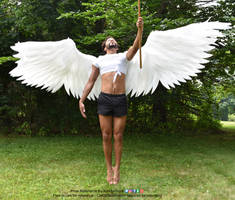 Dynamic Flying Falling Action Poses
313 deviations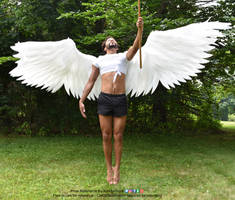 Staff Weapon Pose Reference
184 deviations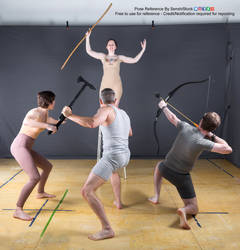 Hammer, Ax, and Bat Pose Reference
26 deviations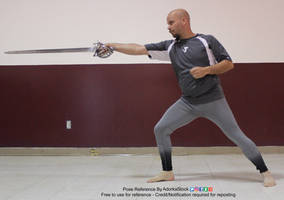 Sword Weapon Drawing Reference
161 deviations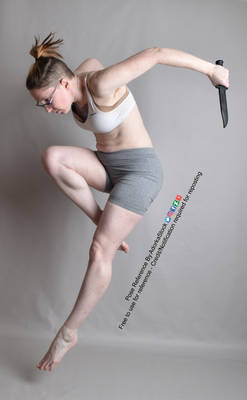 Small Bladed Weapons Pose Reference
45 deviations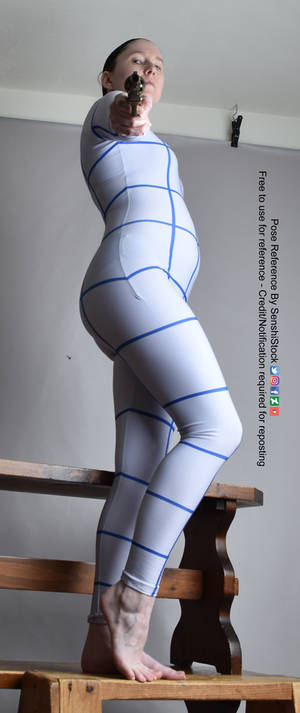 Gun Weapon Pose Reference
150 deviations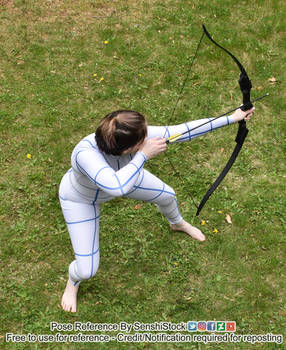 Bow and Arrow Archery Stock
54 deviations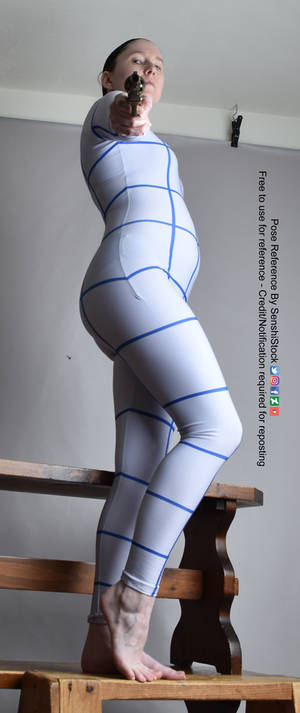 Foreshortening and Perspective Poses
346 deviations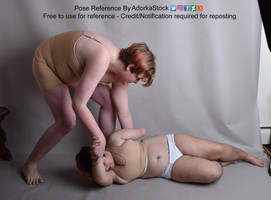 Defeated or Lying Pose Ideas
171 deviations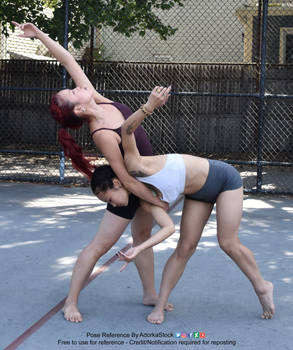 Dance and Performance Poses
137 deviations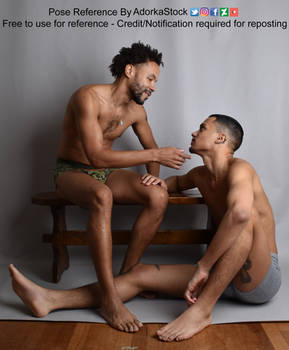 Romance or Couples Pose Reference
135 deviations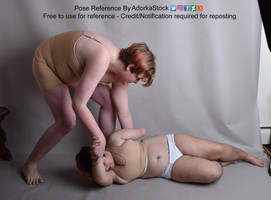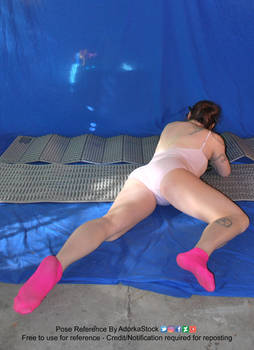 Back Pose Reference
142 deviations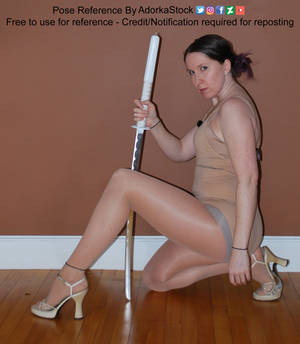 Pin Up Inspired Poses for Drawing
84 deviations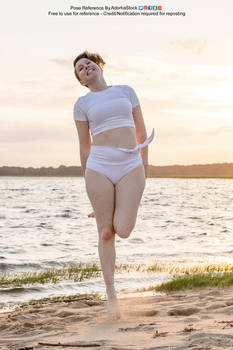 Life In General Poses
429 deviations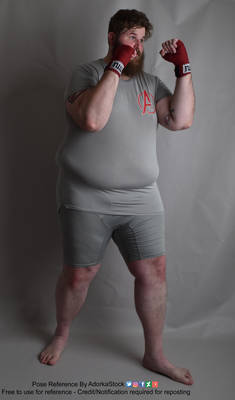 Fights and Fighting Pose Reference
152 deviations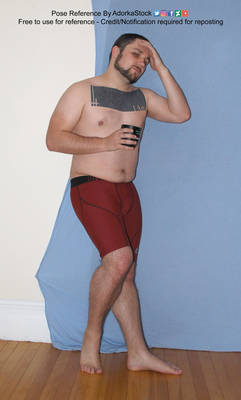 Leaning Poses
41 deviations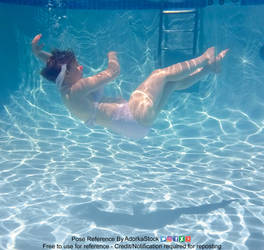 Underwater Poses for Reference
18 deviations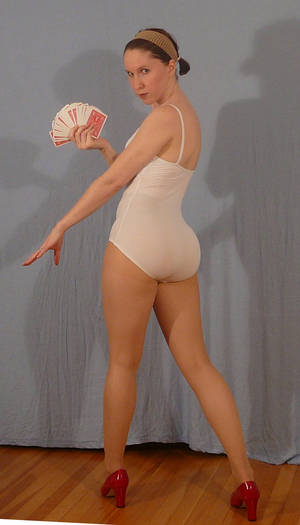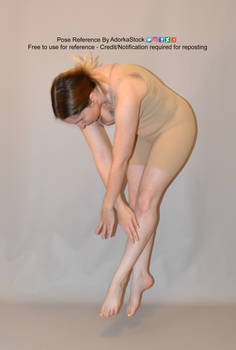 Sailor Guardian and Magical Girl Poses
203 deviations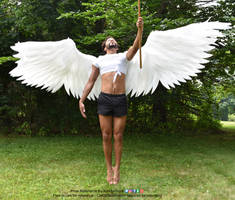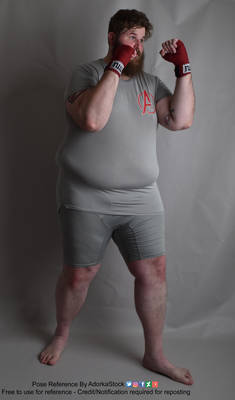 All The Male Stock
377 deviations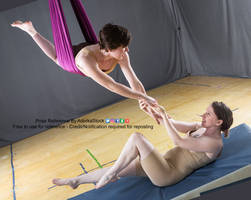 Hanging Stock Drawing Reference
45 deviations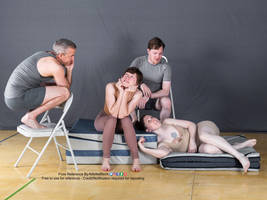 Three or More Groups
55 deviations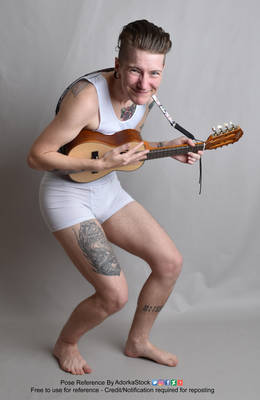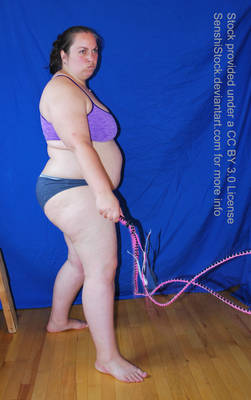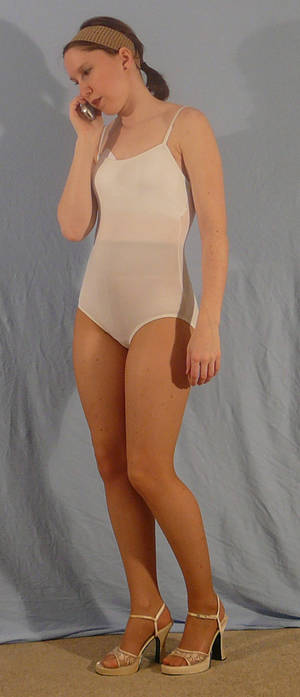 Technobabble
16 deviations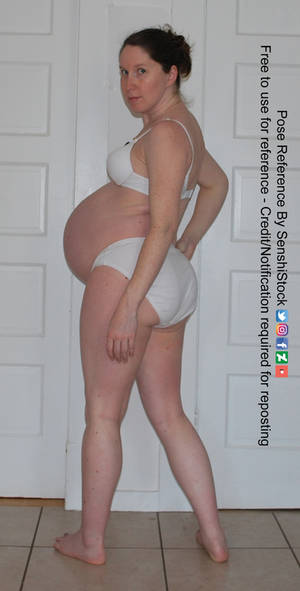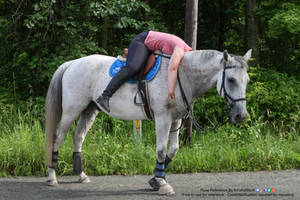 Horse and Rider
17 deviations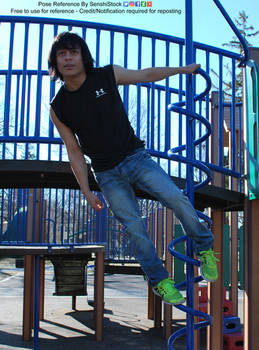 Surprises and Other Stock
30 deviations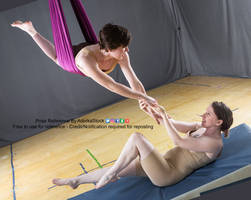 Draw Everything June 2021
22 deviations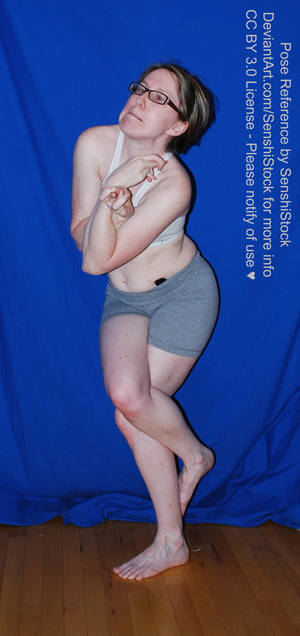 Draw Everything June 2019
20 deviations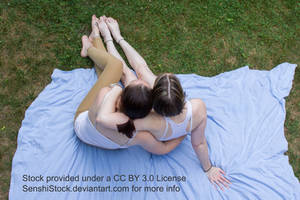 Draw Everything June III - June 2018
22 deviations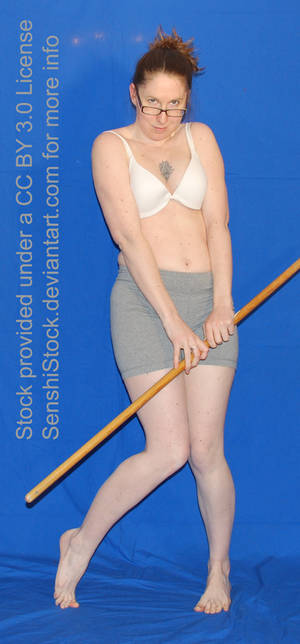 Draw Everything June - Archives
37 deviations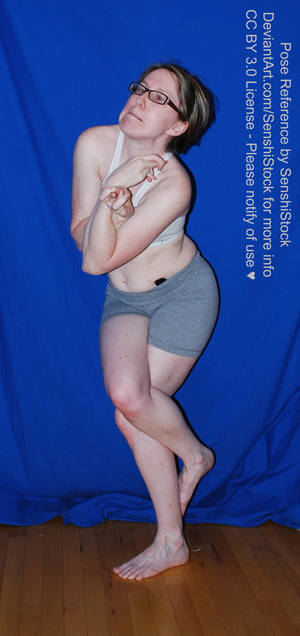 Outtakes Scraps and LOLz
121 deviations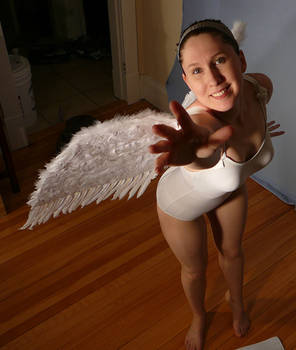 Sours: https://www.deviantart.com/senshistock/gallery/42241
DON'T YOU EVER DO GESTURE DRAWINGS LIKE THIS!
Tenth Drawing Pose
Here is todays pose. Note that because of the side angle of her head and body, her head does appear to be out of proportion in this photo. Just another challenge :)
Hope you all enjoyed the first tutorial. I'll be uploading another one on Friday!
I'd say this pose is a little inspired by Botticelli's Venus.
If hands frighten you then take the time to draw hands on their own. Once you face your fear you will see they are just more shapes and lines! I suggest drawing your own hand over and over. Or even draw the hand from the image but on the side of the page or separate piece of paper.
Todays suggested soundtrack is by Lou Millar https://open.spotify.com/artist/5rFcUb2IXpFM8BiHgaQmBI?si=0KU044JfR4GzYXdFlst1-w
Today's pose may provide a bit more of a challenge. Remember to only ever draw what you see. Don't fill in extra length in the arms and legs that you know exist.
Sometimes the trick is to try to look at the body merely as a flat shape or a series of shapes without all the knowledge of what you know a human body to be. Also take note of the position of the head in this pose. Her shoulder line runs through the part in her face above the nose and just under the eye line.
Our suggested soundtrack for today is by Matthew Armitage https://open.spotify.com/artist/62kwFEojeNhSZRXz3DQ7l7?si=a84myyAsRUCrxkBFnm7KCQ
Today we have this beautiful standing pose. Take note of the torso, if one side is extended (the right) the other will always be contracted (the left). You could begin this drawing by sketching an angle line for the shoulders first and then the hips. Capturing the movement in the torso will help bring your drawing to life on the page. Scroll down to see an example.
Each week I will post one drawing technique, so make sure you scroll back through the images to find them. Next technique I will post on Wednesday.
The suggested soundtrack is by CC the Cat https://open.spotify.com/artist/4XpMHVDyR21OMAzcgIhE0M?si=KYuxiUhMTQ2o68cyjU45vw
Today's pose is inspired by a little reminder to keep moving even if we're sitting inside most of the day. Nothing like a little dance to lift the spirits!
Try and apply yesterdays Negative space technique to this one too, particularly the shape between the arms. I'll often draw the shape first and then fill in the outer lines of the limbs after, so all you have to do is follow the contour of the original shape you made.
TIP: The model is standing on her toes so her legs are going to look longer and appear out of proportion.
Today's soundtrack is brought to you by Felicity Lawless. Make sure you check out Ouroboros and give drawing to that a go!
https://open.spotify.com/album/6ZN2XhTVZoMK0iv11hGmoR?si=a8HpY6W2RcC9goTEsmVv3w
Here is todays pose! This one is a great example of negative space.
Here and there the poses will be accompanied with some drawing techniques. I consider these tools. For every tool you learn to use in your head, being it the way you look at the subject, then the way you observe the space around it, to the way you apply that knowledge to the paper, you will surely come to create comprehensive drawings of anything and everything. These tools apply to drawing all things!
The more you practice them the easier it gets, and eventually you may not even have to apply the tools onto paper but merely use them as a visual guide in your mind.
Before you start drawing the figure first try this exercise. The reason why we do this exercise is that it helps us to gain an understanding of proportion and distance between body parts. By looking outside of the body (which can at times look extremely complicated) and simplifying what we see into shapes. Scroll down for a step by step explanation of how to use and see negative space.
Todays soundtrack is by Alisha Todd - @thealishatodd
https://soundcloud.com/alisha-todd/sets/facebook-playlist?fbclid=IwAR2y5LalWvoZoNS9M0ebPc5YpuwEKzyjOy3ae2fnvrAwA5HL3EjvuKd4juo
Today we have chosen a standing pose This will be a great pose to work on your proportion. The model naturally has longer legs so don't let that fool you into getting carried away with the leg length.
A little tip is to mark out on the page where you think the head, shoulders, hips, knees and feet would be. Compare your markings to the image until you feel happy with your proportions. Planning is important so that you don't waste time diving and in and committing to detail before you've figured out where the hell everything is meant to go!
You may also find it easier to print the image of and use it as reference material instead of trying to draw from a screen!
Our Featured artist for this pose is Jackson James Smith, click this link to find his music also available on itunes - https://open.spotify.com/artist/4wZrNimuRC6ba5W9eJGv8x?si=7KtqJZ65QlOmlYfSoly4ww
Happy drawing and don't forget to send us your sketches :)
It has been proven that drawing produces positive brain chemistry like Serotonin, Endorphins, Dopamine, and Norepinephrine. Which we could all use a lot more of right now!
Each day we are going to post a nude pose from a fantastic book called 'The Nude Female Figure' by Mark Edward Smith. Each pose will be accompanied by a link to a local or international musician who has played at one of our sessions or who was booked to play. You can choose to take as little or as much time as you wish on these drawings, but try and stick to listening to the same artist for the entire duration of the sketch.
When you've completed your drawing post it on social media and tag the musician and us (@life_drawing_sessions) so we can share your creation. Alternatively you could email the work through to [email protected] The musicians handle will be posted in our daily stories too so you can use that link to help share their music!
This project is designed to encourage, inspire and to focus on something other than the craziness that surrounds us right now.
The first pose and musician will be in our next post.
So get yourself a piece of paper, pick up a drawing utensil, and enjoy!
Sours: https://www.lifedrawingsessions.com.au/posesforhome
Drawing poses for
Timed practice
Procedure
Grab something to draw! Select the type of poses you want to draw and your desired time limit.
Try to draw the essence of the pose within the time limit. The image will change after the time limit has passed.
For a special list of images go to Challenges.
For non time limit mode use Random gestures.
For images with time limit use Timed practice.
Note: Challenges are always 20 images each session.
Examples
I believe Ryan Woodward is one the best artists when it comes to figurative gesture drawing.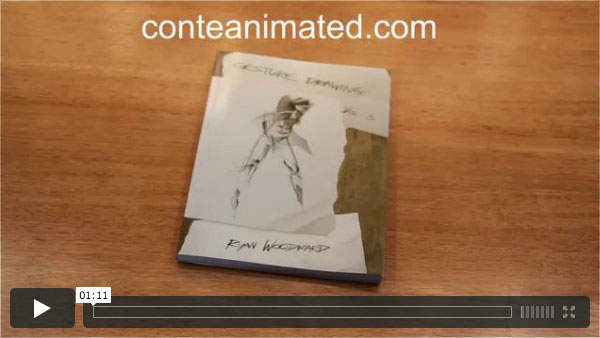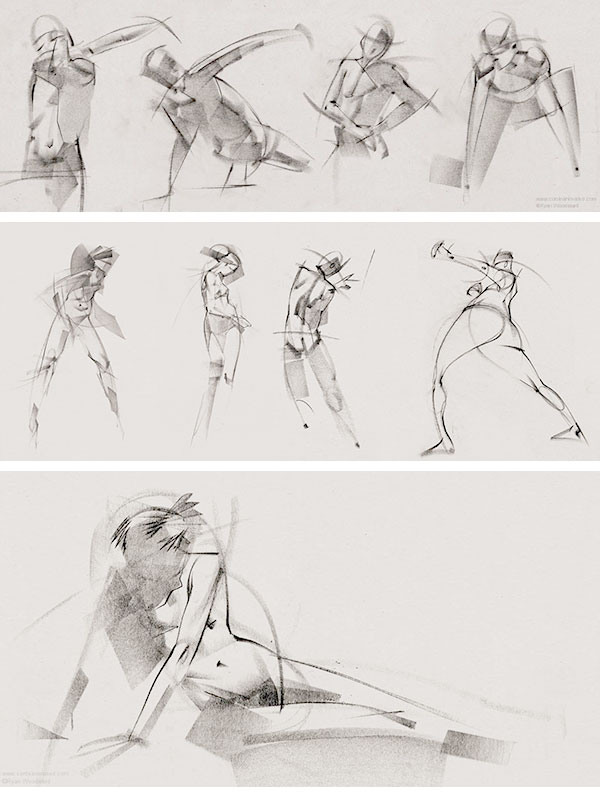 Tips
Draw the essence of the pose first and work on details later.
You will get better each session but it takes time and practice.
Learn from your mistakes. If you do this you will improve much faster.
Make these exercises a daily habit and you will surely improve a lot !
Find the best drawing from the previous session and aim to beat that during this session.
Challenge yourself and choose a shorter time limit every couple of weeks.
Try to complete your drawing on time.
If you can't complete your drawing on time maybe you should change the time limit.
If your drawings are out of proportion try drawing the hips and backbone first.
Try different drawing materials from time to time.
Don't forget to have fun.
Sours: https://quickposes.com
How to Draw ANY Pose You Want (WITHOUT Learning Anatomy!)
Here's a sneak preview of the final painting in this lesson on drawing poses from imagination:
Posing The Question
Ready to learn more about drawing poses from imagination?
You've had fun sketching out a variety of different poses for the character of Alice. The question is now, which one do you choose?
Drawing poses from imagination and choosing your favorite can be tricky – you may like some aspects of one pose but want to combine them with another. No problem! Just keep sketching away until you find the one that's right for you!
Here, you can see how Sycra continues to sketch out a series of poses until he finds one he's happy with. While he's doing this, he's thinking about what sort of mood he wants to create and how his finished painting will look as a result.
Try out Some Thumbnail Sketches
Not all your sketches have to be large. Try drawing some thumbnail sketches next to the others – these will help you work out what sort of pose you're after in an instant.
Maybe she's looking forwards? Or, how about a pose where Alice is looking over her shoulder at us?
If you're planning on showing your sketches to other people, it's a good idea to add some features so they can tell what you're sketching.
Remember, as the artist, you might be able to see what it is, but others may not.

Copy and Paste That Pose
Now you've sketched out a variety of poses, it's time to choose the one you like best. Here, Sycra has opted for the pose in the top right of this illustration, where Alice is looking over her shoulder.
He's chosen this for a number of reasons, but this pose is also ideal because you won't have to draw the hands – these are complex enough for a series of lessons in their own right, so we won't worry about including them in this project!
Once you've practised drawing poses from imagination and sketched out a similar pose, those of you drawing digitally will be able to take advantage of a great feature – good ol' copy and paste!
Note how Sycra has drawn a marquee around the image he likes, which he'll then duplicate several times on a new layer so he can play around with them even more until he's finally happy.
You can make as many duplicates as you like and adjust each one to get the pose you like best. Experiment with altering the angle of the arms and body and notice how this gives your drawing a different feel.
Here, you can see how Sycra has altered the middle pose, so that the character of Alice is now facing forwards a little more and has her arms stretched out behind her.
While you're doing this, keep in mind the proportions of the child's body and remember to keep the head quite large in relation to the rest of the body.
Moving on to the next pose, Sycra decides to draw Alice's body turning to the side.
Notice how the twist of the body creates a nice 'S' shape and draws the viewer into the picture.
It looks good, but because we're working on a portrait, you need to think about how this pose will look in the final composition.
The middle one probably works best, so that's the one we're going to choose in this lesson on drawing poses from imagination.
Rub out any lines you don't need and let's concentrate on this pose for the next stage of our lesson – composition.
Cool, Calm and Composed
What is composition? Simply put, it's how an illustration appears on the page – is it going to be in the center? To the left or the right? Working out your composition early on will save you a lot of work later and will help you create an image you're totally happy with!
We hope you enjoyed this article on drawing poses from imagination. In the next lesson, you'll learn exactly how to create a perfect composition as we prepare to create an awesome finished painting of Alice.
Return to the Comic Penciling Lessons Page
Sours: https://www.pencilkings.com/comic-penciling-04-choosing-a-pose/
Now discussing:
.
2616
2617
2618
2619
2620