Where to buy RTX 3060 Ti
The Nvidia GeForce RTX 3060 Ti is a more affordable route to excellent 1080p and 1440p gaming, so you should definitely get your hands on one if you can. Finding an RTX 3060 Ti in stock may be tough right now, but we're keeping track of its availability at the biggest online retailers for you.
While the Nvidia GeForce RTX 3060 Ti doesn't do anything especially new, it makes the Ampere architecture more accessible (well, if you can find and RTX 3060 Ti that does exist). Even more so than the cheaper RTX 3060, it balances performance and price, which makes it the best graphics card for most people – again, assuming you can find one.
There are some games where the Nvidia GeForce RTX 3060 Ti is better than the RTX 2080 Super, a card that just a couple years ago was nearly double the price. So, sure, it's not the fastest card out there, but that doesn't matter when it can provide such power for a low-ish price. With this graphics card, you'll be able to run all the best PC games with Ultra settings and ray tracing at 1440p – and maybe even 4K if you use DLSS.
Furthermore, it offers a compelling prospect for users who find the Nvidia GeForce RTX 3080 and the more expensive RTX 3090 to pack more power than they would ever fully utilize and whose price they simply cannot justify for their needs. And, as such, the Nvidia GeForce RTX 3060 Ti is the best graphics card for most consumers.
Price and availability
The Nvidia GeForce RTX 3060 Ti is available starting December 2, 2020, and you can pick it up starting at $399 (about £299, AU$540). This largely falls in line with what we'd expect a graphics card in this segment to cost, especially considering the Nvidia GeForce RTX 2060 Super started at the same $399 (about £315, AU$580) and the RTX 2060 was $349 (about £260, AU$475).
The RTX 3060 Ti falls right around the same price as the RTX 2060 Super, while being as powerful as the RTX 2080 Super, a card that retailed for $699 (about £560, AU$990). That card was a 1440p Ultra machine, and so it follows that the 3060 Ti will be as well, and now it's way cheaper.
Features and chipset
The Nvidia GeForce RTX 3060 Ti is based on the same Ampere architecture as the RTX 3080, and gives us a look at what the Ampere lineup will look like in the mid-range and budget segment of the GPU market. This isn't exactly going to be the graphics card that'll push Watch Dogs Legion with ray tracing at 4K, but it is definitely up to doing it at 1080p.
With this graphics card, you're getting 8GB of the same GDDR6 memory found in the RTX 3070, paired with 38 Ampere Streaming Multiprocessors (SM). However, because of changes Nvidia has made to its SM since Turing, each of these now has 128 CUDA cores, double that of the 64 in each Turing SM. That means there are now 4,864 CUDA cores in the RTX 3060 Ti, up from the 2,176 found in the RTX 2060 Super.
Power consumption sees an increase over the RTX 2060 Super, but it's not as pronounced as other cards in the Nvidia Ampere lineup. The total graphics power (TGP) is 200W for the RTX 3060 Ti, up from the 175W of the RTX 2060 Super. It's more, but it shouldn't be so much more that you'll need to worry about upgrading your power supply to accommodate – assuming you have a competent one in the first place, that is.
Back in Turing, each SM had two datapaths – one dedicated to Floating Point (FP32) workloads, and the other dedicated to Integer. With Ampere, and thus the RTX 3060 Ti, Nvidia was able to engineer the SM to have one of the datapaths essentially able to pull double duty, which is why the amount of CUDA cores has effectively doubled per SM with Ampere.
Outside of CUDA cores, each SM also has Tensor Cores for AI workloads like Deep Learning Super Sampling (DLSS), and dedicated ray tracing cores. Each SM has one RT core and four Tensor Cores. The dedicated among you might have noticed that's half the amount of Tensor Cores in each SM than Turing had, but there's a good reason for that – they're more than twice as fast this time around.
The RT core is what's responsible for the ray tracing that everyone is talking about. The whole point is to offload the massive computational load that any kind of ray tracing entails, in order to be able to produce playable framerates.
Basically, when a light ray is cast in a game engine, the SM will send that information over to the RT core, where it will calculate where that ray bounces, and report that back to the SM so it can render the image. This doesn't make ray tracing computationally free, though, as you'll see from the massive hit in performance that having RT on in Metro Exodus entails.
However, without these dedicated RT cores, the performance hit would turn the game into a slideshow.
Luckily, the other dedicated type of core, the Tensor Core is the other part of the equation that makes it somewhat sensible to enable ray tracing when playing the best PC games. Through the Tensor Core, developers can integrate DLSS in games, which is essentially an AI-enabled upscaling tech. This helps boost performance by having the SM render a scene in a lower resolution, then having the Tensor Core use data from Nvidia's Supercomputers to intelligently scale that scene up to full resolution.
With DLSS, you're able to make up much of the performance difference that ray tracing brings to the table, so you can have the awesome image quality benefits of ray tracing, without sacrificing too much in the way of performance. In fact, without DLSS, ray tracing simply wouldn't be worth it.
The Nvidia GeForce RTX 3060 Ti also brings a wealth of features to the table too. Esports players are going to love Nvidia Reflex, which aims to cut system latency, RTX IO works alongside Microsoft DirectStorage to load data straight from your system storage to your VRAM and Nvidia Broadcast allows for you to filter out background noise and images while streaming or video chatting, regardless of the software you're using.
That last one alone has been a huge boon to us throughout lockdown, and the thousands of video calls we've had to take from our bedroom throughout 2020. And, while it's definitely true that a lot of software, like Zoom, Google Meet and Microsoft Teams all allow for similar functionality, having all the settings in one place is a huge time-saver.
Design
The Nvidia GeForce RTX 3060 Ti Founders Edition is, well, almost exactly the same as the Nvidia GeForce RTX 3070 Founders Edition. The two cards are exactly the same size, with the same amount of fans, and the same exposed fins on the back of the card that helps shoot hot air out of the graphics card up and out of the system.
The only core difference here is that it's a lighter gray color than the RTX 3070. And, just like the rest of the Founders Editions in the Ampere lineup, Nvidia has absolutely delivered some of the best-looking graphics cards we've ever seen.
And the best part? The stylish cooler is also effective. Throughout our entire testing suite, we saw temperatures peak at 72C, which is about the same temperature seen by the RTX 2060 Super, but while consuming 10% more power.
It's not all sunshine and roses though. While the cooler itself is amazing, shrinking down the GPU board to accommodate it brings the same drawback here as the rest of the lineup. Namely, the RTX 3060 Ti is using the same 12-pin power connector. Nvidia does include an adapter in the box, which lets you connect one 8-pin PCIe cable to the 12-pin port, but it does make cable management a little more of a trouble. Luckily, PSU manufacturers have already started working on dedicated 12-pin PCIe cables, so hopefully that problem goes away as time goes on.
Image 1 of 31
Image 2 of 31
Image 3 of 31
Image 4 of 31
Image 5 of 31
Image 6 of 31
Sours: https://www.techradar.com/reviews/nvidia-geforce-rtx-3060-ti
Nvidia RTX 3060 vs. 3060 Ti vs. 3070
The RTX 3060 Ti, 3070, and recently released 3060 all target the upper-midrange price bracket, delivering excellent performance for AAA games at 1080p and 1440p. This "sweet spot" between $300 and $500 delivers the best performance per dollar, as the more expensive RTX 3080 and 3090 show diminishing returns.
But which one should you pick? All three target the sweet spot, but they're built for very different gamers. Spending more will yield better performance, but certain cards punch above their price point.
Pricing and availability
Although announced at the same time as the RTX 3080 and 3090, the RTX 3070 released slightly later than Nvidia's leading cards, on October 29, 2020. The RTX 3060 Ti was announced and released later, debuting on December 2, 2020.
Keeping in line with the last gen's counterparts, the 3070 and 3060 Ti released with an MSRP of $499 and $399, respectively. Finding any of Nvidia's Ampere cards in stock, much less for their MSRP, is a different story, however. If you can find one of these cards in stock, expect to pay $50 to $100 more, at least. Some retailers are even marking up cards beyond what's expected of board partner cards. Newegg, for example, will frequently restock these cards as bundles, including something like a power supply or a stick of RAM.
The RTX 3060 was released in late February with a launch price of $329. Like other RTX cards though, its price and stock numbers are incredibly poor, with some cards selling for up to $500.
The secondhand market is nonexistent. There are listings for the RTX 3070 and 3060 Ti on eBay, Facebook Marketplace, and the like, but they're almost exclusively from scalpers or secondhand sellers willing to charge scalper prices. Expect to pay around twice the MSRP if you're shopping on the secondhand market (sometimes even more). The most recent RTX 3060, for example, is listed anywhere from $800 to $1,200 on eBay as of March 2021.
Specs: What's up with the RTX 3060's 12GB of VRAM?
Between the 3070 and 3060 Ti, there's a gradual drop in specs. Both cards feature 8GB of GDDR6 memory on a 256-bit bus. The 3060 Ti has around 1,000 fewer CUDA cores, however, as well as a slightly lower base and boost clock speed. The recently released RTX 3060 throws a wrench in the system with a surprising 12GB of GDDR6 memory.
RTX 3060
RTX 3060 Ti
RTX 3070
CUDA cores
3584
4864
5888
Boost clock
1.78GHz
1.67GHz
1.73GHz
Memory
12GB GDDR6
8GB GDDR6
8GB GDDR6
Memory interface
192-bit
256-bit
256-bit
TDP
170w
200w
220w
That's 50% more memory than the 3060 Ti and 3070. In fact, the RTX 3060 has 2GB more than the flagship RTX 3080 (though, the 3060 uses GDDR6, not GDDR6X like the 3080). The 3060 also has a higher boost clock than the 3060 Ti and 3070, over 100Mhz faster than the 3060 Ti.
The bottleneck is the 192-bit memory bus on the RTX 3060. Without getting too technical, a smaller memory interface means less data going to and coming from the GPU's memory each second. That means that even though the 3060 has more memory than the other two cards, its overall bandwidth is almost 100GBps less.
Between the three cards, there's little in power difference, with the RTX 3060 drawing only 170w and the RTX 3070 drawing up to 220w. Nvidia recommends a different power supply for each card, however. You should use a 550w, 600w, or 650w PSU for the RTX 3060, 3060 Ti, or 3070, respectively.
Performance
When it comes to performance, the more expensive RTX 3070, unsurprisingly, leads the pack. As we saw in our RTX 3080 review, the 3000-series cards perform about two steps above the previous generation, positioning the RTX 3070 on the performance level of the $1,200 2080 Ti. And benchmarks back that up. The $500 RTX 3070 performs as well or better than the 2080 Ti in most games at 1440p and 4K.
That puts it above the RX 5700 XT, RTX 2080 Super, and Radeon VII, taking a backseat only to the pricier RTX 3080 and 3090.
For $100 less, the RTX 3060 Ti is remarkably close. In games like Borderlands 3 and Far Cry 5 at 1440p, the 3060 Ti trails the 3070 by around 10 frames per second (fps). The gap closes to between three and five frames when overclocking the 3060 Ti. That places the 3060 Ti below the RTX 2080 Ti, though above the 2080 Super. At 1080p, there's less of a difference between the 3060 Ti and 3070, and at 4K, the gap widens.
Neither card is well equipped for 4K, sitting below 60 fps in most titles. For 1440p, the RTX 3070 is a slightly better option. If you're gaming at 1080p, however, there's a negligible difference between the 3060 Ti and 3070 in most games, so it's best to save yourself the $100.
The RTX 3060 is the newest card in the range, announced during Nvidia's CES 2021 keynote. Despite a massive 12GB of memory, the RTX 3060 is much weaker than the 3060 Ti and 3070. Benchmarks show it performing slightly above the RTX 2060 Super with stock speeds, and boosting up to RTX 2070 Super performance when overclocked.
As mentioned, most Ampere cards perform two steps above the previous generation, which would position the RTX 3060 somewhere between the RTX 2070 and 2080. That's not the case, though. The RTX 3060 sticks with Nvidia's previously established generational improvement, performing about as well as a step up from the previous generation (in this case, the RTX 2070).
There isn't a clear winner for performance, but there is a clear loser. The RTX 3060 Ti offers the best value out of the three cards, while the RTX 3070 is slightly more expensive for slightly more performance. On the other hand, the RTX 3060 provides decent performance while only saving you $70 over the RTX 3060 Ti. It's hard recommending Nvidia's cheapest Ampere card when the next step up performs so much better.
Targeting the sweet spot
Between $329 and $499, the 3060, 3060 Ti, and 3070 are all targeting the sweet spot between price and performance. All three cards should deliver excellent performance in e-sports titles like Fortnite and Apex Legends, and around 60 fps for most new AAA games at 1080p or 1440p. The range is impressive across the board, so it's hard to make a bad decision when choosing one.
We have some recommendations, though. If you're gaming at 1440p primarily, the RTX 3070 is the best option. That card will deliver above 60 fps in most AAA games for many years to come, allowing you to use high to ultra settings. The RTX 3060 Ti is still a good option at 1440p, especially if you're overclocking. However, you may have to turn down some graphical settings after several years. Now, and for the next few years, the 3060 Ti is still a good 1440p option.
At 1080p, the 3060 Ti rules the roost. The 3070 is still a more powerful card, so it'll deliver higher frame rates at 1080p. The benefits aren't as noticeable or important at 1080p, however, making the 3060 Ti the best option overall.
We expected the 3060 to dethrone the Ti variant as the 1080p champion, but that didn't happen. Nvidia delivered on its promise of 2070 performance for the price of a 2060, but that's just not enough compared to the 3060 Ti and 3070. You probably won't find any of these cards for their MSRP, either, so you may as well stick with the better-performing cards.
Editors' Recommendations
Sours: https://www.digitaltrends.com/computing/nvidia-rtx-3060-vs-3060-ti-vs-3070/
Where to buy RTX 3060 and RTX 3060 Ti: stock updates from trusted retailers
By Aleksha McLoughlin
Where to buy RTX 3060 and RTX 3060 Ti graphics cards right now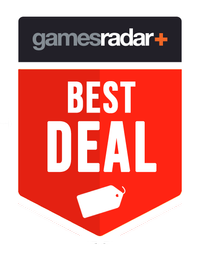 Finding RTX 3060 and RTX 3060 Ti stock for their respective MSRPs has been incredibly challenging since both GPUs launched, with no signs of slowing up any time soon, unfortunately.
Both the RTX 3060 and RTX 3060 Ti remain to be one of the more sought-after video cards on the market, and definitely, one of the best graphics cards you can buy, due to their entry-level costs but huge performance potential for both Full HD and 1440p especially.
The main differences between the RTX 3060 and RTX 3060 Ti are the amount of CUDA cores and GDDR6 memory. The former is running 3,584 CUDA cores with 12GB VRAM and the latter utilizes 4,864 CUDA cores with 8GB VRAM.
Numbers aside, the RTX 3060 Ti performs better than the newer RTX 3060 video card, so if you have the option between the two, we urge the Ti variant overall for stronger performance despite its lower memory capacity.
RTX 3060 and RTX 3060 Ti prices
The RTX 3060 line, in either of its configurations, impresses based upon its price-to-performance ratio, especially when considering that the RTX 3060 carries a $329 / £300 price tag and the RTX 3060 Ti has an MSRP of $399 and an RRP of £369 - not that you can currently find either video card for their retail prices online at the moment.
It's the same story that we've seen with RTX 3080 stock and RTX 3070 stock; you're going to have to pay more than anticipated for either the RTX 3060 or RTX 3060 Ti models right now, however, through certain online retailers, it isn't too much of a mark-up in most cases considering the specific manufacturer variants.
Where to buy RTX 3060
Where to buy RTX 3060 - US
Where to buy RTX 3060 - UK
---
Where to buy RTX 3060 Ti
Where to buy RTX 3060 Ti - US
Where to buy RTX 3060 Ti - UK
---
Hope isn't lost completely for the rest of the RTX 30-series range; stock has been appearing sporadically throughout both the US and UK, but it could cost more than anticipated for the cards on their own.
Graphics card stock
RTX 3070 prices | Where to buy RTX 3080 | Where to buy RTX 3090
Laptop deals and stock
RTX 3060 laptop | RTX 3070 laptop | RTX 3080 laptop
PC deals and stock
RTX 3060 PC | RTX 3070 PC | RTX 3080 PC | RTX 3090 PC
---
If you're unsuccessful in picking up an RTX 3060 or RTX 3060 Ti today, then the Black Friday graphics card deals should be another great opportunity, too.
I've recently graduated with a BA Hons degree in Journalism after what feels like an eternity. In that time, roughly seven years, I've written for the likes of Expert Reviews and Tech Spark, with my passion for all things tech and gaming related leading me here as Hardware Editor of GamesRadar+. This past year alone I've helped produce a documentary series for the BBC, and been active in the field of music journalism through my escapades seen in No Clean Singing and Vinyl Chapters.
Sours: https://www.gamesradar.com/where-to-buy-rtx-3060-graphics-cards/
Merry Christmas, scalpers! - RTX 3060 Ti Review
Where to buy Nvidia GeForce RTX 3060 — latest stock updates
Finding Nvidia GeForce RTX 3060 restock has proved to be no easier than any other Nvidia GeForce RTX 30-series graphics card. This isn't hugely surprising as it's a pretty enticing card that is aimed squarely at the middle of the market, and gamers looking to upgrade from GeForce GTX 1060.
Launched at a cheaper price point than the GeForce RTX 2060, Nvidia has created a very compelling card here. Compared to the GTX 1060, the RTX 3060 has twice the raster performance and 10x the ray tracing ability. Plus, it has 3,584 CUDA cores, 12GB of GDDR6 video memory, a boost clock speed of 1.78GHz, and a 192-bit memory interface.
Check the retailer links below to keep track of which have the Nvidia GeForce RTX 3060 on sale, and keep this page bookmarked for the latest stock updates.
Nvidia GeForce RTX 3060: Latest stock updates
Unfortunately with the well-documented global chip shortage still very much continuing finding where to buy the Nvidia GeForce RTX 3060 in the wild has proved to be just as tough a task as picking up its more powerful siblings the Nvidia GeForce RTX 3070 and Nvidia GeForce RTX 3080.
In fact, we even saw scalpers hiking up the price of the card before the actual release day, and if that wasn't bad enough actual retailers have been caught overinflating prices as well.
Nvidia is at least taking some steps to address the supply issues that have plagued the 30-series since launch, but it's still likely to be well into 2022 before you're able to buy a GPU like the RTX 3060 without needing a huge slick of fortunate and lightning-fast fingers.
Plus, reports that the Chinese government is cracking down on mining farms should help dissuade buyers who only want the Nvidia GeForce RTX 3060 for crypto mining purposes, which could bring demand more in line with the limited supply. Although there's still plenty of demand for the card from buyers looking to use it strictly for gaming.
The stock shortage is especially frustrating in this case as with an MSRP of $329 the RTX 3060 is a really strong GPU for those looking for mid-range performance. So, in order to help give you the best possible chance of scoring yourself one of these coveted cards, we've put together this list of retailers that stock, or have previously stocked, the GPU.
If there is a restock odds are the fresh allocation will go in minutes, so we recommend signing up to an alert service if the retailer's site support it. We're also on the hunt for stock and will update the list below if we catch any restocks. For now, here's a list of the best retailers to check for RTX 3060 restock.
Where to buy Nvidia GeForce RTX 3060: Quick links
Latest Nvidia GeForce RTX 3060 deals
Where to buy Nvidia RTX 3060: Retailers
Sadly, the Nvidia GeForce RTX 3060 is sold out at all the retailers listed below, but that could change without much warning.
In the U.K., Nvidia GeForce RTX 3060 is set to start from £299. The most expensive models are likely to set you back an extra £200, or at least double that if you have to dip into the reseller market. U.K. stock is also entirely sold out.
The nature of buying a graphics card in 2021 means that you can't rest on your laurels and assume you'll be able to scoop up an RTX 3060 whenever suits. If you want one of these graphics cards, you'll need to be alert.
Restocks will almost certainly sell out straight away, but it's worth checking these pages regularly as you may get lucky.
Where to buy Nvidia RTX 3060 in the U.S.
Nvidia GeForce RTX 3060: from $329 @ Nvidia
Nvidia is a great place to start when looking for an RTX 3060. Its website lists not only Nvidia's own version of the card but also offers links to other retailers that have the GPU in stock. It's a great way to check the availability at multiple retailers in one place.
View Deal
Nvidia GeForce RTX 3060: from $389 @ Best Buy
Best Buy has a selection of Nvidia RTX 3060 cards from MSI, EVGA, and PNY. All of them are currently sold out. Curiously Best Buy is listing a pair of PNY RTX 3060s as "coming soon" so it's worth keeping a close eye on these. There is a dual-fan and a single fan option. View Deal
Nvidia GeForce RTX 3060: check stock @ Walmart
Walmart still doesn't have the GeForce RTX 3060 listed yet. We'd expect the retailer to stock the card very soon though, so definitely worth keeping a close eye on this one. View Deal
Nvidia GeForce RTX 3060: check stock @ Amazon
Amazon has a holding page for GeForce RTX 30-series graphics cards though it doesn't yet have a tab for the RTX 3060. However there is an individual listing for the ASUS ROG version of the 3060 but it's currently being sold for a massively inflated $1,199, so we wouldn't recommend a purchase. View Deal
Nvidia GeForce RTX 3060: from $329 @ Newegg
Newegg has plenty of GeForce RTX 3080 listed. But unfortunately, every single model is currently sold out. Hopefully, we won't be waiting long for a restock. View Deal
where to buy Nvida RTX 3060 in the U.K.
Nvidia GeForce RTX 3060: from £389 @ Currys
Currys has a bunch of RTX 3060 models listed on its website, cards from Gigabyte, PNY, MSI, and Asus are among the ones listed. Unfortunately, the card is completely sold out right now, but we're hoping for a restock in the foreseeable future. View Deal
Nvidia GeForce RTX 3060: from £379 @ Scan
Technology retailer Scan has plenty of RTX 3060 cards listed on its website. All of them are sold out as it stands. Restocks have been happening at a reasonable pace, so this is definitely a retailer to keep an eye on. View Deal
Nvidia GeForce RTX 3060: coming soon @ Ebuyer
Ebuyer currently has the largest offering of RTX 3060 cards in the UK, with models from PNY, Zotac, MSI and ASUS among others. However, all the listings have been marked with 'coming soon' since launch, it's likely just a matter of time before the stock is available to order.
View Deal
Where to buy Nvidia RTX 3060 gaming PC
If you're desperate to get a GeForce RTX 3060, an alternative to buying the card itself is to get a pre-built PC with the GPU included.
The best gaming PCs come with the best GPUs pre-installed, and this is a great solution if you're looking to either upgrade your entire setup or if you're entering the PC gaming scene for the first time.
Right now at iBuyPower you can configure a desktop with an RTX 3060, making this one of the easiest ways to get hold of the GPU. The cheapest desktop available will run you $1,459 with the price rising should you opt for additional extras.
Origin PC is also offering the RTX 3060 as part of a full customized gaming rig, prices start from $2,000 for the most basic build offered, but similarly, the total will quickly swell once you've beefed up the specs.
CyberPowerPC is now selling a pre-built rig with the RTX 3060 already installed as well. Dubbed the Gamer Infinity 8000, the desktop starts from $1,585 but that total will quickly climb if you increase the specs and opt for some extras.
Amazon also has a few pre-built PCs that include an RTX 3060 such as this Skytech Shadow PC, which offers an AMD Ryzen 5 3600 and a 1TB SSD alongside the 3060 card. It'll set you back $1,7499
If you're after a gaming laptop (here's our guide to the best gaming laptops) Amazon has you covered there as well. Both the Razer Blade 15 ($1,699) and the Prostar NH77DPQ ($1,399) include an RTX 3060. Though as usual with a laptop, upgrading the internals later down the line will be a much more difficult task.
However you slice it a complete rig won't be cheap, you'll likely have to fork over at least $2,000 for a solid gaming PC from one of these sites. As it stands buying a pre-built PC is pretty much the only way to get a GeForce RTX 3060 that doesn't involve grossing overpaying on the resale market.
Rory is a staff writer at Tom's Guide based in the UK. He covers a wide range of topics including tech news, deals, gaming, streaming and more. When he's not writing hot takes on the latest gaming hardware and streaming shows, he can be found watching a borderline unhealthy amount of movies and being thoroughly disappointed by his terrible football team.
Sours: https://www.tomsguide.com/news/where-to-buy-nvidia-geforce-rtx-3060-stock
Rtx 3600 nvidia
Nvidia GeForce RTX 3060 review: $329 with an asterisk sign
So you want to buy a graphics card. Join the club: every modern game-capable GPU has instantly sold out for months. The pandemic birthed a global semiconductor shortage, Trump's trade war didn't help, and now even four-year-old graphics cards can fetch several hundred dollars on the secondhand market.
Into that chaos, Nvidia is launching the $329 GeForce RTX 3060, a card the company insists will actually have a starting price of $329, and I'm reviewing a model of that card that they claimed would actually go on sale for that price today: the EVGA GeForce RTX 3060 XC Black Gaming. "Supply will be limited though," EVGA tells The Verge. Of course it will. Sure enough, we couldn't find a $329 RTX 3060 to save our lives during this morning's launch.
Even if it eventually winds up being easy to purchase, though, I've got to wonder if the 3060 is the affordable GPU that we've been waiting for.
Every graphics card we've reviewed over the past six months had a compelling reason to exist. The GeForce RTX 3080 was the first no-compromise 4K gaming graphics card under $1,000, and the AMD RX 6800 XT gave it a direct competitor. The RTX 3070 and RX 6800 excel at 1440p and invite you to turn your aging desktop into an entry-level 4K rig for the price of a PS5 or Xbox Series X. Meanwhile, the $400 RTX 3060 Ti is the bang-for-the-buck champ, delivering nearly as much 1440p performance as the RTX 3070 for $100 less.
The vanilla 3060's story isn't quite as inspiring by comparison. Nominally, it's only a little less expensive than the 3060 Ti, but you sacrifice more than a little bit of performance to get there.
Before we dive into benchmarks, let's spend a moment on the EVGA XC Black Gaming. I kind of dig the design: the twin-fan, dual-heat-pipe card is small and easy to slot into a Mini-ITX case — and with a tried-and-true eight-pin PCIe power connector instead of the proprietary 12-pin connector featured in Nvidia's own RTX 3090, 3080, 3070 and 3060 Ti cards. You still get the full array of video outputs, including three DisplayPort 1.4a ports and an HDMI 2.1 port with HDCP 2.3 support.
Here's what it looks like next to my own 3060 Ti Founder's Edition. It's notably smaller:
The eight-inch-long card isn't even the smallest RTX 3060 you'll see this year, as Nvidia's partners have some single-fan designs that should squeeze into practically any case on the market that has room for a dual-slot GPU. This dual-fan XC Gaming cooler is potent enough that EVGA already fit an RTX 3060 Ti into this form factor, too.
While I can't imagine all those embossed "E" symbols exactly help my fan performance, they don't seem to especially hurt, with a moderately pitched whirring sound at full bore instead of a mini jet engine scream. It's both a few degrees cooler and a tad quieter than my 3060 Ti FE during a demanding game, hovering around 70 degrees Celsius and 2,200 RPM with my two Noctua A12x15 case fans backing it up and around 80C without.
Add the lower 550W power supply requirement (the card draws 170W, versus 200W for the Ti), and that's a lot of reasons the 3060 should be popular for mini builds.
Okay, let's talk performance. If you've read my previous two reviews, you know I'm a bit of a cheapskate. I'm the kind of person who'd definitely buy a $330 graphics card instead of a $600 one, and that means I'm also the kind of person who'd pair it with my existing, plenty-good-enough CPU instead of upgrading my whole rig. I'm running the RTX 3060 with my quad-core 4.2GHz Core i7-7700K, and proud of it.
You probably know that CPU power matters less as you raise the resolution; at 4K or 1440p, your frame rate is limited a lot more by your graphics card in all but a handful of games.
But at 1440p, the vanilla 3060 doesn't have quite enough oomph to regularly make it over 60fps in the latest games without tweaking lots of settings in a build like mine — and yet the 3060 Ti generally hits 60 without a problem.
1440p gaming (with Core i7-7700K, 32GB DDR4)
| Game | RTX 3060 | RTX 3060 Ti | Ti wins by |
| --- | --- | --- | --- |
| AC: Odyssey | 57 | 66 | 15.79% |
| AC: Valhalla | 50 | 63 | 26.00% |
| Batman Arkham Knight | 126 | 147 | 16.67% |
| Arkham Knight (Nvidia GameWorks) | 78 | 97 | 24.36% |
| Borderlands 3 (Badass) | 50 | 65 | 30.00% |
| Borderlands 3 (Ultra) | 55 | 69 | 25.45% |
| CS: GO | 231 | 236 | 2.16% |
| Control | 50 | 63 | 26.00% |
| Control (RT) | 29 | 37 | 27.59% |
| Control (RT+DLSS) | 51 | 64 | 25.49% |
| Cyberpunk 2077 | 38 | 49 | 28.95% |
| Cyberpunk 2077 (RT) | 18 | 22 | 22.22% |
| Cyberpunk 2077 (RT+DLSS) | 39 | 45 | 15.38% |
| COD: Warzone | 87 | 102 | 17.24% |
| DX: Mankind Divided | 57 | 74 | 29.82% |
| Metro Exodus (Extreme) | 27 | 37 | 37.04% |
| Metro Exodus (Ultra+RT) | 35 | 47 | 34.29% |
| Metro Exodus (RT+DLSS) | 46 | 61 | 32.61% |
| Shadow of the Tomb Raider | 78 | 99 | 26.92% |
| SotR (RT) | 47 | 59 | 25.53% |
| SotR (RT+DLSS) | 57 | 72 | 26.32% |
| Star Wars Squadrons | 125 | 151 | 20.80% |
| Watch Dogs: Legion | 46 | 61 | 32.61% |
| WD: Legion (RT) | 27 | 35 | 29.63% |
| WD: Legion (RT+DLSS) | 50 | 62 | 24.00% |
| Valheim | 60 | 81 | 35.00% |
All games tested at highest graphical preset unless specified.
I benched 14 games with the 3060 and 3060 Ti at ultra spec, with and without ray tracing and Nvidia's DLSS, and the 3060 Ti was almost always between 15 percent and 35 percent faster. The 3060 is punching below its weight: a higher boost clock and 12GB of memory can't hope to make up for 26 percent fewer cores and a narrower 192-bit memory bus.
You'll see in the chart that neither card let me comfortably run the most demanding games like Cyberpunk 2077 and Metro Exodus at ultra spec at 1440p, but the difference between these two cards is the difference between running those games at medium or high levels of detail. High settings tend to look a lot better, and it's nice to have some additional headroom for future games that'll push the GPU even harder.
That said, these frame rates are still nothing to sneeze at. My four-year-old GTX 1080 couldn't dream of maxing out Shadow of the Tomb Raider at 1440p at a smooth 78fps or Warzone at 87fps. I had to play through a bunch of Cyberpunk 2077 at low spec earlier this year, which I absolutely do not recommend, and I'd honestly been saving Control until I could find a new GPU. It's also very nice to be able to play Star Wars Squadrons at a full 120fps (even if I could get to 144fps with a 3060 Ti) or the delightful but unoptimized Valheim at around 60fps with the eye candy turned on.
And if you've got a 1080p monitor instead of 1440p, or if you're a fan of Nvidia's resolution-reducing, AI-sharpening DLSS technique — I hate it, my colleague Tom Warren loves it — you can genuinely turn on ray tracing with a $329 graphics card and begin to experience the wonder of real-time reflections. A 46fps average in Control may not sound like a lot, but it's a smooth game north of 45fps if you've got a G-Sync or FreeSync monitor actually delivering each of those frames, and that's what I saw with ray tracing turned on at 1080p. With ray tracing off, Watch Dogs Legion and Metro Exodus look playable at 1080p high spec as well.
But even then, 1080p is a resolution where your CPU begins to matter, and my Core i7-7700K or earlier won't always be enough. The new Microsoft Flight Simulator is famously CPU-limited, and to some degree so is Cyberpunk, where I saw dips below 60fps no matter what level of detail I'd set.
If you've specifically been waiting for a $300-ish card to replace an aging GPU, you'll be satisfied with lower settings over the next couple of years, and you can actually find an RTX 3060 at its retail price, I don't think you'll be disappointed. But I'd set aside $500 for an RTX 3070, and though I settled for a $400 RTX 3060 Ti, I can't imagine settling for a 3060 instead.
If you have an extra $70 in the budget for the slightly beefier card, I would absolutely spend it. And if you can't find what you want, I'd say keep on waiting. The GPU market is wild right now, but more chips are coming, including what should be a more affordable AMD GPU on March 3rd.
Photography by Sean Hollister / The Verge
Sours: https://www.theverge.com/22300659/nvidia-geforce-rtx-3060-review
RTX 3060 Ti + RYZEN 5 3600 - 20 GAMES at 1440p
WINDFORCE
2X
COOLING SYSTEM
The WINDFORCE 2X cooling system features 2X100mm unique blade fans, alternate spinning, 4 composite copper heat pipes direct touch GPU, 3D active fan and Screen cooling, which together provide high efficiency heat dissipation.
WINDFORCE 2X COOLING SYSTEM
The WINDFORCE 2X cooling system features 2X100mm unique blade fans, alternate spinning, 4 composite copper heat pipes direct touch GPU, 3D active fan and Screen cooling, which together provide high efficiency heat dissipation.
SCREEN COOLING

Extended heatsink design allows air flow to pass through, providing better heat dissipation.
HEAT PIPES DIRECT TOUCH
The shape of the pure copper heat pipe maximizes the direct contact area with the GPU. The heat pipe also covers the VRAM through a large metal plate contact to ensure proper cooling.
© 2020 NVIDIA Corporation. NVIDIA, the NVIDIA logo, GeForce, GeForce Experience, GeForce RTX, G-SYNC, and ShadowPlay are registered trademarks and/or trademarks of NVIDIA Corporation in the United States and other countries. All other trademarks and copyrights are the property of their respective owners.
* All the images in this page are for illustration only.
* Product specifications and product appearance may differ from country to country. We recommend that you check with your local dealers for the specifications and appearance of the products available in your country. Colors of products may not be perfectly accurate due to variations caused by photographic variables and monitor settings so it may vary from images shown on this site. Although we endeavor to present the most accurate and comprehensive information at the time of publication, we reserve the right to make changes without prior notice.
* GIGABYTE graphics cards, except those labeled "Mining Series", are intended only for use with desktop PCs. Other types of use, such as blockchain computing or cryptocurrency mining, will render the product warranty void.
Sours: https://www.gigabyte.com/Graphics-Card/GV-N306TEAGLE-OC-8GD-rev-10
You will also like:
.
2440
2441
2442
2443
2444