Nuru International | Community Victories | Marine Corps Blog
In this Marine story, hear from Jake Harriman, founder of Nuru International, a nonprofit dedicated to lifting vulnerable populations out of extreme poverty.
Learn More
Become a Marine Corps Officer | Marines
Becoming a Marines Corps Officer is about proving your footsteps are worth following. Learn about eligibility requirements & the path to become a USMC Officer.
Learn More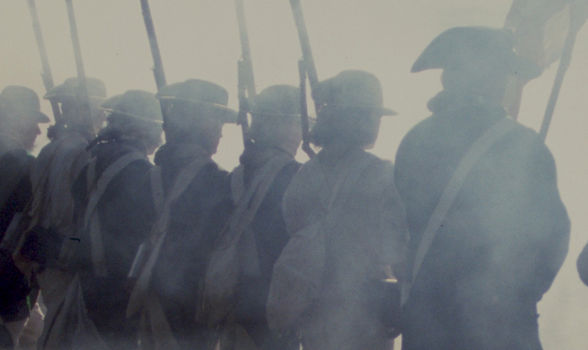 History of the Marines | Marines
Before there even was a Nation, there were Marines with the willingness and determination to win its battles.
Learn More
Salary & Compensation | Marines
A Marine's salary is more than just a paycheck. Learn more about U.S. Marine Corps pay scales, allowances, bonuses, and other paid benefits.
Learn More
Marine Corps Combat & Physical Requirements | Marines
Marines must be physically fit throughout their time in service. Learn about the PFT and CFT which assess battle-readiness and functional fitness.
Learn More
Marine Corps Ranks | Marines
Marine Corps ranks span from Private to General, including enlisted, officers, and warrant officers. Learn more about the USMC ranks and leadership hierarchy.
Learn More
Sours: https://www.marines.com/search.html?q=recon
US Marine Corps picks 2 companies to build prototypes for new recon vehicle
WASHINGTON — The U.S. Marine Corps has chosen Textron Systems and General Dynamics Land Systems to begin contract negotiations to build advanced reconnaissance vehicle prototypes, the service announced July 16.
The Marine Corps will also work with BAE Systems to study the possibility of adapting an amphibious combat vehicle to become an advanced reconnaissance vehicle, or ARV.
Army Contracting Command-Detroit Arsenal in Michigan will award ARV other transaction authority contracts — which streamline the process for rapid prototyping — with the National Advanced Mobility Consortium if negotiations with Textron and GDLS are successful, said a Marine Corps statement.
Incumbent GDLS — which is the manufacturer of the Light Armored Vehicle-25 currently in service — said it submitted an ARV prototype proposal by the Corps' May 3 deadline.
Textron said at the time of the solicitation deadline that it would compete with a prototype it already built and drove nearly 750 miles, dubbed "Cottonmouth."
"General Dynamics Land Systems has aligned with the Marine Corps' 10-year transformational initiative, a key portion of which seeks to build a 21st-century reconnaissance capability that is highly mobile on land and in the water," Phil Skuta, GDLS director of business development for U.S. Marine Corps and Navy programs, said in a July 16 company statement. "This innovative, multi-domain capability will be able to control air and ground robotics and provide critical reconnaissance information through onboard and networked sensors."
Earlier this year, BAE Systems would not confirm whether it planned to participate, but several sources connected to the competition told Defense News they believed the company had submitted a bid. BAE manufactures the Marine Corps' currently fielded amphibious combat vehicle.
The Marine Corps wanted proposals for the research and development of an ARV prototype as part of its pursuit to replace roughly 600 1980s-era LAV-25s so light armored reconnaissance battalions can function as battlefield managers. The vehicles will need to operate amphibiously.
"A key Fleet Marine Force modernization initiative, the ARV Command, Control, Communications and Computers/Unmanned Aerial Systems will host a suite of C4 equipment, sensors and operate both tethered and untethered UAS," the Marine Corps statement said.
"The ARV C4/UAS will employ an effective mix of reconnaissance, surveillance, target acquisition, and C4 systems to sense and communicate," the statement continued. "These systems will enable ARV to serve as the manned hub of a manned/unmanned team and deliver next-generation, multi-domain, mobile reconnaissance capabilities."
The OTA contract will last 22 months, during which prototypes are built and evaluated. Prototypes are planned for delivery in the first quarter of fiscal 2023. The Marine Corps will spend six months evaluating the prototypes.
The service will consider data from the prototyping effort and the study on possible conversion of the ACV to an ARV, then make a decision on the way forward in FY23.
In its solicitation to industry, the Corps said it "may pursue" a production effort upon successful completion of the prototype project, which could be worth about $1.8 billion to $6.8 billion over five years. The plan is to build roughly 500 of the vehicles.
The Marine Corps recently pulled almost $100 million from Gunner Protection Kits to fund the ARV competitive prototyping phase, according to budget justification documents.
A replacement for the LAV is becoming increasingly necessary, as the existing platform was considered the most accident-prone ground combat vehicle in the Marine Corps from 2015 through 2019, based on a Government Accountability Office analysis.
Philip Athey of Marine Corps Times contributed to this report.
About Jen Judson
Jen Judson is the land warfare reporter for Defense News. She has covered defense in the Washington area for 10 years. She was previously a reporter at Politico and Inside Defense. She won the National Press Club's best analytical reporting award in 2014 and was named the Defense Media Awards' best young defense journalist in 2018.
Share:
Sours: https://www.defensenews.com/land/2021/07/16/us-marine-corps-picks-2-companies-to-build-prototypes-for-new-recon-vehicle/
Joining Force Recon
Basic MARSOC/Force Recon Qualifications
Be a U.S. citizen.
Score 105 or higher on the GT portion of the ASVAB.
Tip: Scoring high on the ASVAB is key to joining an elite team like the Marine Corps' Force Recon. It also makes a difference when it comes to enlistment bonuses and choosing your military occupational specialty. Visit our Ace the ASVAB section to learn how to make sure you qualify for the bonuses and career options you deserve.
Possess a first-class swimmer qualification.
Obtain a first-class score on the PFT.
Have 20/200 near visual acuity or visual acuity not to exceed 20/400 with a completed PRK eye surgery. Normal color vision is recommended but not required, provided the Marine can complete a vivid red and vivid green recognition test.
Complete Marine Rifleman Course.
Assigned as a primary MOS to entry-level Marines and obtain a manager-approved lateral move.
Marines who graduate from the Basic Reconnaissance Course (BRC).
Volunteers from any MOS may be certified for AMOS only by Recon unit commanders after attending the SRC or through managed on-the-job training at a BRC-endorsed, unit-training program to include six months in an MOS 0321 billet.
Be eligible for a secret security clearance.
Be selected for and graduate from the Marine Special Operations School.
Ready to Join the Military?
We can put you in touch with recruiters from the different military branches. Learn about the benefits of serving your country, paying for school, military career paths, and more: sign up now and hear from a recruiter near you.
Show Full Article
© Copyright 2021 Military.com. All rights reserved. This material may not be published, broadcast, rewritten or redistributed.
Sours: https://www.military.com/special-operations/joining-force-recon.html
RECON TRAINING SELECTION TEST
United States Marine Corps Reconnaissance Selection and Indoctrination
The two amphibious/ground reconnaissance assets of the United States Marine Corps, Division and Force Reconnaissance, are generally trained in the same aspect and environment of intelligence collection for a Marine Air Ground Task Force (MAGTF) Commander, regardless of their difference in tactical area of responsibility (TAOR). However, in light of their distinctive responsibilities in their assigned areas of operations—whereas Division Recon conducts close and distant operations, Force Recon conducts deep operations—these two separate reconnaissance assets manage their own training protocols to fit their mission-oriented objectives.
Preliminary requirements[edit]
Prerequisites for screening:
Updated and current physical
General Technical (GT) score of 105 or higher.
Physical Fitness Test 1st Class score
WSI (or WSB+ if applicable) swim qualification
Have 20/200 near visual acuity or visual acuity not to exceed 20/400 with a completed PRK eye surgery. Normal color vision is recommended, but not required provided the Marine can complete a vivid red and vivid green recognition test.
18-months minimum remaining on current enlistment contract upon completion of the basic reconnaissance course
Be able to obtain a "Secret" security clearance
Have completed the infantry course at the Infantry Training Battalion, School of Infantry
Selection[edit]
Becoming a qualified Reconnaissance Marine starts at the recon selection, or screening board, whether for assignment to Radio Recon, Scout Snipers, Division Recon, or Force Recon. The screening process tests potential recon candidates in their combat swimming skills, physical stamina and endurance; it is a 48-hour event that is held on the last Thursday of each month at either MCB Camp Pendleton or MCB Camp Lejeune; the FMF Reconnaissance and all the organic division reconnaissance assets conduct their own distinct selection process. Force Recon held their screening board at Camp Horno and near Las Flores on Camp Pendleton.
If failed, the Marines are encouraged to try the screening process again later. Any candidate may also voluntarily dropout at any time during the screening process and retake the test later. Multiple screening attempts are common before succeeding. Division recon Marines had to retake the Force Recon's indoc if they were to change from a division-level to a force-level command, regardless of their prior qualifications.
Because Marines are amphibious by nature, the candidates begin with a 25 m (82 ft) underwater swim. The candidates also must conduct a deep water rifle retrieval. The mock rifle is normally a rubber model of the service rifle ("rubber duck"); 10lb pool bricks are sometimes used instead by the Force Recon's selection board. The candidates would then have to carry the concrete block to the surface and swim it to a designated spot.
Next is a 25 ft (7.6 m) tower jump into water with full combat gear, followed by 30-minutes of treading water. Additional tests include five-minute flotation with trousers (removed and turned into improvised flotation aids) and a timed 500 m (1,600 ft) swim. After the pool screening is completed, the candidates run in formation down to the red course to perform a physical fitness test. They are required to obtain a 1st Class score of 225 or higher.
The next day, the candidates run an obstacle course a few times. The candidates are judged on their effort and method of attempting the "O" Course, not by how fast they complete it.[citation needed] The last event in the selection and screening board is a run with a plastic rifle and a field pack containing a 50 lb (23 kg) sand bag. They are expected to maintain a pace of four- to five-miles per hour.[citation needed] The Division Recon requires the candidates to run an 8 mi (13 km) course; the FMF Recon demanded an additional 10 mi (16 km) "boots and utes" ruck sack run over the hills of Las Flores and down along the beach. Failure to maintain this pace results in the candidate being dropped. Once the recon Marine candidates pass all physical and evaluation tests, they are given a psychological screening test and an interview.
They will then be interviewed by the recon command's staff; the officers are interviewed by the company commander, the enlisted Marines are interviewed by the company sergeant major and other staff non-commissioned officers.
In 2007, the Marine Corps folded the recon screening process into the initial phases of the Basic Reconnaissance Course.[1]
Indoctrination[edit]
USMC Combatant Diving Badge, 2006-present
Before 2004, all the potential recon Marine candidates were placed in Recon Indoctrination Program[2], or RIP. In RIP, the candidates are given further training in patrolling, amphibious reconnaissance, communications and land orientation which warmed-up the Marines before attending the rigorous and demanding Basic Reconnaissance Course (BRC). It was considered to be the Marines' equivalent of [Navy SEAL's] "Hell Week".[3] Sometimes Marines in RIP would remain in the platoon for weeks or possibly months; until there are openings in processing for the BRC syllabus.
Since the Marine Corps do not receive the appropriated funds to build the proper training facilities that would accommodate the recon Marines' specialized training, the Corps opted to use the Army's and Navy's training functions instead. It led to complication because the Marine training liaisons had to set up training agendas to meet the cross-service schools' class schedules. It has been known to take weeks or months, depending on the training quota that was able to be met.
However, due to changes made recently, Marines who wish to join the reconnaissance community must first complete the School of Infantry's Rifleman Course prior to being assigned to the 'Marines Awaiting Recon Training' (MART) platoon. Nonetheless, both the Indoctrination programs of RIP and MART were/are designed to prepare the recon candidates for the upcoming Basic Reconnaissance Course, which introduces them to the amphibious reconnaissance community.
Accession Pipeline[edit]
For detailed "Training" section of individual units, see United States Marine Corps Reconnaissance Battalions and United States Marine Corps Force Reconnaissance.
USN SCUBA Diver Badge, 1980-2006
The Accession Pipeline is a series of schools that the Marines attend before being assigned their designated reconnaissance MOS. It may take one or two schools, or it may take several, before they are fully qualified in their described Military Occupational Specialty or MOS. On average, it will take 1.5 to 2-years to train a fully qualified Marine Reconnaissance Operator. Since the Marine Corps lacks the facilities, they usually outsource their training to other cross-service schools sponsored by the United States Army and Navy.
The 'primary' focus of qualifications is for Marines to be fully functional as the MOS 0321, Reconnaissance Man. To obtain the proper designated MOS, they must attend the Basic Reconnaissance Course (BRC). The BRC is required for both Division and Force Recon.
Those recon Marines that complete the Basic Airborne Course retain the MOS 0323, "Reconnaissance Man, Parachutist Qualified", those that complete the USMC Combatant Diver Course, have the MOS 0324, "Reconnaissance Man, Combatant Diver Qualified" and those having both qualifications, the MOS 0326, "Reconnaissance Man, Parachutist and Combatant Diver Qualified".
Before the Marine Corps adopted a new designated change of the billeted Reconnaissance MOS, the Marines retained a secondary (Special "B"-categorized) MOS that was to be implemented along with their primary MOS of 0321 (e.g. 0321/8654). The MOS subtly changed respectively into primary designations over time (i.e. 8652 merged into 0323; 8653 into 0324; 8654 into 0326) without any further need to maintain a secondary MOS designation.
Normally, the division reconnaissance assets do not have a large portion of parachute and combat diver qualified recon Marines, but do have some designated by the division commanders if the situation permits.[3] The FMF's recon operators, however, are required to be parachutists and combat divers, since they are required to insert deeper into the battlespace by parachute or submarine insertions.[4]
Division and Force Recon Marines must complete Level "C" of the Survival, Evasion, Resistance and Escape (SERE) School. Level "C" SERE is a course intended for high risk personnel that are carrying top secret compartmented information and are of high risk of capture.
Advanced training[edit]
US Navy and Marine Corps Parachutist badge (formerly known as the US Navy Certified Parachute Rigger badge)
When slots become available and the FMF budget permits it, the recon Marines of both the division and force may attend other advanced courses from cross-service schools. These schools may not be required but many of the recon Marines request approval from the company commander to become students for further training.[4]
Here are the following schools that are attended, if available:
Marine Corps Combatant Diver Course* — Navy Diving Salvage and Training Center, Naval Support Activity Panama City, Florida
Survival, Evasion, Resistance and Escape School* — Navy Remote Training Sites; NAS North Island, CA or NAS Brunswick, ME
Army Airborne School* —Fort Benning, GA
United States Army Static Line Jumpmaster School (Fort Benning, Georgia)
United States Army Ranger School (Fort Benning, Georgia)
Special Operations Training Group Schools (i.e. Urban Sniper, HRST, etc.) (SOTG)* — One SOTG exists under each MEF; I MEF, II MEF, and III MEF.
Recon and Surveillance Leaders Course —Ranger School, Fort Benning, GA
Pathfinder Course —Army Infantry School, Fort Benning, or Army Air Assault School, Fort Campbell, Kentucky
Military Free Fall (John F. Kennedy Special Warfare Center) / Multi Mission Parachutist Course (CPS Coolidge, AZ)
Military Free Fall (Jumpmaster) School —John F. Kennedy Special Warfare Center and School
Mountain Leaders (Summer/Winter) Course —Pickle Meadows, CA
Scout Sniper Course —School of Infantry (West), Camp Pendleton, CA; Camp Lejeune, NC; Quantico, VA; or MCB Hawaii
Mountain Sniper (Bridgeport, California)
Reconnaissance Team Leader Course (Camp Pendleton, CA)
Scout/Sniper Team Leader Course
Methods of Entry / Breacher (MCB Quantico, VA)
Joint Terminal Attack Controller (Expeditionary Warfare Training Group Atlantic/Pacific)
High Risk Personnel (HRP) Course —MCB Quantico

*required for all members of Force Reconnaissance.
References[edit]
Sours: https://en.wikipedia.org/wiki/United_States_Marine_Corps_Reconnaissance_Selection_and_Indoctrination
Contract marine recon
Recon shortage: Why these elite Marines are facing a manpower crisis
The Marine reconnaissance community has a storied history dating back the Corps' first operational small boat units in World War II.
Its lore has captivated the ambitions of many young Marines wishing to earn the 0321-occupation specialty.
Recon Marines are tasked with land and amphibious reconnaissance, intelligence collection, surveillance and small unit raids, and straddle the line between special operations forces and conventional forces.
"I did infantry for my first four years, then I got bored with it," said Marine Shawn Talbert, ­training cell chief with 3rd Reconnaissance Battalion in Okinawa, Japan. "It kind of felt like it was almost a dead end. And so I went to recon where there are no dead ends. It's all rabbit holes in every different field."
But there may be some a dead ends in sight.
These elite Marines are on track for a manpower ­crisis; one that questions the Corps' ability to sustain its reconnaissance force into the future at a time of rapid modernization across the force and as recon questions its mission.
Recent data is the truest teller.
"Manpower and Reserve Affairs identified the 0321 MOS [Military Occupational Specialty] as having the most inverted grade pyramid, specifically in the E-3 to E-4 ranks, which is having a significant effect on ­promotion timing," Marine Corps Combat Development Command told Marine Corps Times.
That issue is compounded by high attrition rates at the recon community's 12-week rigorous Basic ­Reconnaissance Course, or BRC.
Attrition rates have been as high as 54 percent (in fiscal year 2014) are coupled with attendance rates that appear to be declining, according to data ­obtained by Marine Corps Times through a Freedom of ­Information Act request spanning the past five years.
Over those five years, BRC's attendance rate saw a high of 526 Marines in 2013 and a low of 280 ­Marines in 2016 — a nearly 45 percent drop.
Former and current reconnaissance Marines who spoke to Marine Corps Times on condition of ­anonymity said the low numbers were disappointing and raised alarms about the community's sustainability.
WHERE'S THE WARRIOR SPIRIT?
But manpower concerns are not the only issues ­facing the Corps' elite and storied recon units.
Many former and current recon Marines have long complained about gear, morale and an overall feeling that their skillsets have been underutilized, especially over the course of America's counterinsurgency wars in Iraq and Afghanistan.
What truly is recon's mission in the post-9/11 era and in the age of Marine Special Operations Command?
A common comparison told to Marine Corps Times by several members of the community, to describe recon's search for an identity in the new era, is the HBO miniseries "Generation Kill," which details the exploits of 1st Marine Reconnaissance Battalion as it barrels through Iraq during the opening of the U.S. invasion.
"The point, lance corporal, we're supposed to be a recon unit of pure warrior spirit," Sgt. Brad Colbert, played by Alexander Skarsgård, says in the show.
"We're out here, 40 klicks in enemy lines, and this man of God here, he's a f*ckin' POG. In fact, he's an officer POG. That's one more layer of bureaucracy and unnecessary logistics, one more a**hole we need to supply MREs and baby wipes for."
The scene depicts the frustrations of a community that often sees itself misused and misunderstood by the Corps.
Driving in armored trucks and carrying out missions generally the purview of infantry units is not what recon is trained to do.
"The 'recon' part is always just fairy dusted," a former member of the recon and sniper community said.
"Recon isn't the grunts; recon is special. The things in our T&R manual [training and readiness] are ­special operations missions. Yet, we basically have to use the same gear as the infantry."
Since the creation of MARSOC, there also has been "somewhat of a competition of manpower," between the two pools of prospects, a former reconnaissance company platoon commander told Marine Corps Times in 2017. "Marines have to make a choice."
Both communities tend to draw the same type of Marine: "You get smarter, stronger, more of the Alpha-male type figures," Talbert said.
But, as far as changing and learning new skills goes: "Reconnaissance has stayed pretty much the same for the past 20 years or more," the former ­company platoon commander said, where MARSOC has ­developed several new skillsets.
And there are other signs of stresses.
Take for instance that this year the Marine Corps deployed reserve members of 3rd and 4th Force ­Reconnaissance Companies to augment 3rd Reconnaissance Battalion in Okinawa, Japan, as part of a Unit Deployment Program, or UDP.
Units who participate in a UDP usually conduct training on Okinawa, Japan, or with the 31st Marine Expeditionary Unit.
It's not entirely uncommon for reserve units to be called up to conduct a UDP, but sometimes it's to pick up slack for active-duty units that are otherwise busy.
Reserve Marines with 2nd Battalion, 23rd Marine Regiment are deploying on a UDP to Okinawa in October, taking the place of Camp Pendleton, Marines with 5th Marine Regiment, 1st Marine Division.
The 5th Marine Regiment was simply retasked with evaluating and testing the Corps' new Joint Light ­Tactical Vehicle, which is set to replace the Marine Corps' aging fleet of Humvees.
"As the Marine Corps strives to make the most of its modernization plans, every opportunity will be taken to improve the capability and readiness of our forces at the same time," Lt. Col. Ted Wong, a Marine ­spokesman, told Marine Corps Times about 2nd ­Battalion, 23rd Marine Regiment's UDP in June.
It's the first time in several years a reserve unit has been called up to take on a UDP.
But, while the reserve force recon companies are ­augmenting the UDP, their deployment is a little ­different than the battalion level UDPs, according to Maj. Roger Hollenbeck, spokesman for Marine Forces Reserve.
The reserve force recon Marines in Okinawa eventually will be relieved by another reserve platoon of recon Marines "in order to provide continuous support to the active duty battalion on Okinawa," Hollenbeck said.
FINDING A SOLUTION
But the Corps is working hard to find a solution.
At the end of September, the Marine Corps kicked off its first extensive rank structure review in nearly 20 years to look at manpower issues as a result of the Corps' push to modernize, known as the Marine Force 2025 concept, according to a forcewide message.
A review by Manpower and Reserve Affairs identified 42 job fields that range from recon, intelligence, aviation and logistics that are suffering from an ­inverted grade pyramid, MCCDC said.
Inverted grade pyramids can stymie and logjam ­promotions and result in a diminished pool of lower rank-and-file Marines in a various job. It can also create future manning challenges.
The Corps has highlighted the recon field as a priority.
Specifically, Manpower and Reserve Affairs found that the E-4 population was higher than the E-3s in the 0321 community. This means there are more ­corporals or noncommissioned officers in the recon field than junior enlisted folks.
Which could be a big problem in the long run.
Plus, recon's "independent operator, independent thinker" model puts "a lot of responsibility on even the youngest lance corporal or corporal," said Talbert.
"The information that they need to know and the mindset that they need to have is probably equivalent to a sergeant in the infantry."
Marine officials say they are not sure what has caused the inverted grade structure in the 0321 ­community but are currently reviewing the issue.
But not all is doom and gloom.
MCCDC told Marine Corps Times that the recon community met its fiscal year 2018 ­recruiting goal and 99 percent of its retention goal.
Some of that may be the result of big bucks the Corps dished out as part of its Selective Retention Bonuses for fiscal years 2018 and 2019.
A sergeant moving into the recon field could net a $50,000 bonus on top of a 72-month lateral kicker of $40,000, netting a future recon Marine $90,000.
And gunnys and above with 10-14 years of active service rate nearly $30,000 for reenlisting as an 0321.
"The current inventory of recon Marines is sufficient to fill almost 90 percent of the required billets across the USMC," said spokeswoman Capt. Karoline Foote.
And changes are afoot to address its various challenges to include attrition, graduation and attendance rates.
From fiscal years 2013-2018, the highest attrition rate at BRC was 54 percent, which is high, but doesn't quite match the scout sniper school attrition rate of nearly 67 percent in 2014, which has since dropped below 50 percent.
The Corps' elite recon and sniper schools are arduous and physically demanding. Relatively high attrition rates are expected as these schools seek to evaluate the best and toughest among a small pool of candidates.
But attendance at BRC also appears to be on the decline and has not peaked above 400 candidates since 2014, according to data obtained by Marine Corps Times.
To address these challenges, Training and Education Command recently kicked off a Reconnaissance Training Management Team Working Group," which "identified gaps" in recon training, Foote said.
As a result of the working group, BRC will now have 11 additional days of instruction. The Corps also decided to update its recon prescreening course known as the Basic Reconnaissance Primer Course, or BRPC, which is relatively new.
"Using historical data and feedback, the new BRPC continues to provide much needed training in aquatics and physical conditioning. It will now include Land Navigation to allow for increased remediation and written test opportunities to better prepare Marines for the cognitive aspects of memorization and written exams throughout BRC," Foote explained.
Some former and current recon Marines posit the decline in attendance at BRC may be a result of the primer course weeding out students who otherwise would not have graduated BRC.
And Corps officials said since the new screening course and changes to BRC went into effect graduation rates have soared to nearly 80 percent.
"The vast majority of attrition from the Basic Reconnaissance training program result from failures to pass initial screening," Foote explained. "Once candidates are screened to meet the medical, cognitive, and physical requirements to conduct high risk training, the attrition rate is low."
Share:
Sours: https://www.marinecorpstimes.com/news/your-marine-corps/2018/10/08/recon-shortage-why-these-elite-marines-are-facing-a-manpower-crisis/
MARINE RECON PREP: FOR THE BASIC RECONNAISSANCE COURSE - Nick Koumalatsos
.
Similar news:
.
239
240
241
242
243