Hello again! Today I thought that I'd do a review of Urban Outfitters nail polishes. Mind you, I only have three, but thus far I've been so impressed with the quality that I may buy more. Also, since one of the polishes is a glitter, it seemed appropriate to share my favorite glitter removal technique!

From L to R: Idaho Potato, Crowded, Afterhours
Below are swatches of the polishes. Each swatch is how the color appears with two coats.
Crowded in the bottle and on the nails (without a topcoat). With a topcoat, this color appears just as glossy as Idaho Potato.
What it is: A creme periwinkle polish
Application: Very smooth and very opaque! I was quite impressed with the opacity of the first coat- of course there was the occasional thin patch, but overall the polish went on strong. It only took another thin coat to even out the color.
Idaho Potato in the bottle and on the nail.
What it is: A creme burnt umber/taupe polish
Application: The application was pretty much identical to that of Crowded (which I expected given that they have the same creme finish).
Afterhours in the bottle and on the nail (I have applied this to the nail without a colored base).
What it is: A rose colored glitter polish with other multicolored particles. (Glitter is not extremely chunky or extremely fine).
Application: I didn't expect this polish to apply very strongly, but even on the first coat, tons of glitter was distributed evenly across the nail. I would recommend applying this over a base color, but Afterhours looks pretty nice even on its own.
Here I've applied Afterhours on my ring finger and thumb, with Idaho Potato on the remaining nails. My favorite thing about Afterhours is that it makes for a great accent color to almost any polish. In the picture above, you can see how Idaho Potato emphasizes the similarly colored glitter particles in Afterhours (and I'm sure that Crowded would have the same effect).
OVERALL:
Price: Urban Outfitters nail polish sells at $8 for two bottles, but individually they sell for $5 (which is still pretty inexpensive!)
Dry time: The dry time for all of these polishes is quite fast- I was able to apply a second coat just 4-5 minutes after applying the first.
Are they worth the money? For $4 a bottle, most definitely. The quality surpassed my expectations, and I will definitely be back at UO soon to purchase more colors!
Okay, well, glitter polishes like Afterhours are fun and all, but they're a total bitch to remove! NO. WRONG. I'll show you how to remove glitter polish with ordinary household supplies and minimal effort. However, I can't take credit for this method- Misschievous on YouTube has a great video that shows this method in detail. http://www.youtube.com/watch?v=e0YNmdeNXGQ
SUPPLIES
:
-Tin foil
- Nail polish remover
- Tissues or cotton rounds
First take a cotton round and soak it with nail polish remover. Since I didn't have any cotton rounds, I improvised with tissues. Next, wrap the cotton round or tissue around your nail. Too keep the round/tissue attached, take a strip of tin foil and wrap it around your finger. Be sure that the foil is wrapped around your finger firmly- the idea is to keep the polish remover in direct contact with your nail. At this stage, you should appear to have crazy metallic alien claws.
After waiting for a couple minutes, twist the foil claw a few times. This will rub away any stubborn bits of glitter as well as ease the claw off your finger. Usually, a few glitter particles will remain on the nail even after the alien claw treatment- just use a Q-tip and polish remover to wipe them away. Even so, this method gets rid of about 95% of glitter without the scrubbing.
Welp, I hope you've found this review and tip helpful- good luck!
Sours: http://holygrailnails.blogspot.com/2013/01/review-urban-outfitters-nail-polish_1.html
Hey guys! Welcome back, hope you are having a nice week. Today I am going to be showing you 3 polishes I got for Christmas that I am pretty obsessed with in all honesty. I have been wearing one of them all week! Isn't that unheard of? Well enough chit chat, lets get to all of the gorgeous polishes!
Metallic Sage
1-2 coat(s)
A metallic sage or could also be considered Mossy Green. The name is spot on.
This polish is just gorgeous. Plus not only does it look amazing, it is amazing. The formula is perfect. It covers in 1-2 coats depending on your personal preference. I have worn it both ways and they both are great. Any brush stroke concerns tend to fade away as the polish dries too.
It was/is SUCH a great polish. Plus I have done art on it and it doesn't pull the green into the art which is such an important factor in my opinion. Needless to say and I so impressed and obsessed.
Rosey Gold
2 coat(s) of Rosey Gold, accent is 1 coat on a gold polish
A pink tinted glitter with pink and gold glitters in addition to the golden shimmer throughout.
This beauty is jammed packed with glitter and shimmer. No fishing needed for sure! It applies really well and evenly. The ring finger is just one coat of it on a gold polish. The rest are just 2 coats of in on a natural nail base. I like it both ways and can't wait to wear it on pink!
Sometime when you look at it a LOT of pink pops and other times you get the bold gold. The bold gold you can see in the above photo!
Scammer
2 coat(s)
A jelly based purple with a green shimmer.
This polish is amazing. First off the formula was great. It applies perfectly and gets to full coverage in just 2 coat which for a jelly like polish is REALLY good. Now lets just talk about the appearance! The shift in it is SO gorgeous and I am so excited because the camera picked it up perfectly. I was so nervous that it wouldn't. Above it the more purple/lavender look.
Then here is the more bold green look. Isn't that just so gorgeous. I feel like this is something you only really see indie polishes doing so to see something like this in a mainstream store is really neat. Especially when mainstream brands don't seem to be doing it yet. I just can't get over its beauty.
Which is why there are an excessive amount of photos I think! ;) I mean whats a girl to so! Its so fun to shift my hand around in all types of lighting and just appreciate how pretty it is. Anyone else do that?! Ha!
From afar or in a not well lit room it can even look more like a navy or a black. Like right now I am shadowing myself and you can't see the real color but soon as I stop shadowing myself, wahla its there!
WATCH HERE
Above is the video where I get overly excited about new polish! Also since the video I have done some more research and have found out the polishes ARE cruelty free. That was the only thing I found out though. I have been using UO polishes for a year or two now and really like the. You can get them online, but I prefer going into the store where I can see them all. Plus I mean with them being 3 for $10 its a great deal and if I go to the store no shipping needed! :)
Next up because apparently this is just one really long post I have some art using 2 of the polishes. Mainly because I didn't want to take them off! Hehe, but they are just so pretty! Above is my polka dot look with Scammer because dots are good all the time right?
Next and lastly is this more cozy look with Metallic Sage, and a pattern print. I used black acrylic paint to create the art and I think it came out pretty well. In the past when I tried this design it was so bad I never even took photos! Ha!
Well I hope you all enjoyed this very long video and hopefully found some polishes you liked! Which one was your favorite? Have you used UO polish before!? Well I think I am off to bake a dessert?! Not sure its kind of early but oh well! ;)
Happy Painting!
~25 Sweetpeas
Sours: https://www.25sweetpeas.com/2018/01/new-urban-outfitters-nail-polish.html
Don't let these photos fool you. We know it's easy to pass up these little bottles of nail polish as a "cheap-checkout-line-last-minute-add-to-my-order" gimmick but they are not. At two for 10 dollars the price says cheap but this polish says, "Actually I'm chip-free and I last all week."
Urban Outfitters has gone an outdone themselves with their line of polishes. We've kinda been ignoring them for the last few years because well, Urban Outfitters nail polish. The idea of it seemed kinda like they would be bottles of watered down color that slid off of your nail when you tried to blow them dry. Instead, however, straight out of the bottle, the colors are really nice and vibrant. The lacquer is similar to thicker, salon formulas and the brushes apply the color in consistent, even strokes. Their line of Classics, Neutrals and Sparkle polish colors gives us all plenty of options to choose from. The formula is chip-free and lasts all week and into the weekend–even after a few good dish washing session–and the color never goes dull and shallow on you like some cheap polishes can after a few days. We were very surprised at how good our nails looked. You done good UO.
Follow Simone on Instagram for the latest in culture, lifestyle and beauty from a brown girl's POV.
Sours: http://simonedigital.com/urban-outfitters-nail-polish-review/
How to get hired at Urban Outfitters in 2019
Stay Home This Weekend and Give Yourself the Best at-Home Manicure
As POPSUGAR editors, we independently select and write about stuff we love and think you'll like too. If you buy a product we have recommended, we may receive affiliate commission, which in turn supports our work.
Look, there's a lot going on in the world right now, and all we want to do is curl up at home and indulge in some much needed self-care. Part of that, for us, is getting our nails done, but right now, we're very into the idea of an at-home manicure. In order to do that, though, we need both a healthy supply of cute nail polish colors and the right tools to make that manicure look as good as can be. Well, we found some seriously adorable options at Urban Outfitters.
From a dryer that's shaped like a panda bear to a machine that 3D prints art onto your nails, the possibilities are endless with these eight tools. Whether you're just starting to paint your own nails or could open your own salon, these cute picks belong in your arsenal. Just keep reading to shop.
Sours: https://www.popsugar.com/beauty/cute-nail-tools-from-urban-outfitters-47286080
Outfitters nail urban
Urban Outfitters Holographic Nail Polish – Review
---
The Urban Outfitters nail polish collection is popular right now, being raved about by many fashion/beauty bloggers. Recently, I purchased the W.I.P. Holographic nail polish from the range. I had been lusting over it for some time, after seeing well-known fashion and beauty YouTuber, Gabriella Lindley (a.k.a Velvetgh0st) mention it in one of her videos. I had been to several Urban Outfitters stores to try and hunt it down, but unfortunately it was sold out in all of them. However, I managed to spot it in their Oxford Circus Store in London and got so excited!
At first glance, the price does seem to be fairly expensive at £12 (around $10) for a 15ml bottle, but oh my, it delivers! It is a very unique product, as I don't think I have seen another holographic polish in any other store. The formula glides onto your nails extremely well, and the colour come out is amazing. You definitely don't need to put more than one coat on to get the holographic effect. There are no downsides to this product at all, and I could easily say it is one of the best nail polishes I own. Will definitely be rocking it a lot more over the coming months, and I recommend that you do too!
---
GET YOURS NOW!
categories : Beauty,Default Image,Must-Haves Tags : 2015, beauty, fab finds, holographic, MOD, MOD Magazine, nailpolish, online magazine, shopping, Style, urbanoutfitters, wip

more posts...
Sours: https://mod-mag.com/urban-outfitters-holographic-nail-polish-review/
My Top 10 Urban Outfitters Nail Polishes!!!!!!!
Natural Nail Polish? Urban Outfitters Is All For It
Natural nail polish seems like a beauty oxymoron. Anyone who has spent time in a nail salon and felt woozy within an hour from the heady fumes would probably understand that assumption. Thus far, the only natural lacquers Ive really fallen for are by Priti, but now there is another contender for favorite status. A Beautiful Life, one of Urban Outfitters newest acquisitions for their burgeoning beauty department, has a selection of enticing shades, all of which are completely natural.
In nail speak that means there is no DBP, toluene or formaldehyde lurking around; they are replaced here by essential oils and soy-derived natural compounds. While the formula may be earthy, the colors, thankfully, are anything but Roxanne is a bright fuchsia, Juiced a creamsicle orange, and Vette, a mellow seafoam green reminiscent of Chanels famous Jade. And since taking off your natural polish with the usual chemical-laden removers seems kind of silly, A Beautiful Life also sells a non-toxic, soy-based, grapefruit-scented (!!) version.

A Beautiful Life nail lacquer, $12 each, available at Urban Outfitters.
Related: Vanessa Hudgens Gives Us The Finger
Sours: https://stylecaster.com/beauty/natural-nail-polish-urban-outfitters-is-all-it/
Similar news:
We nailed it! The perfect color-rich, high-shine, chip-free, cruelty-free nail polish! Made in unforgettable shades and eye-catching finishes. UO Exclusive. Content + Care. Imported Size. 0.4 oz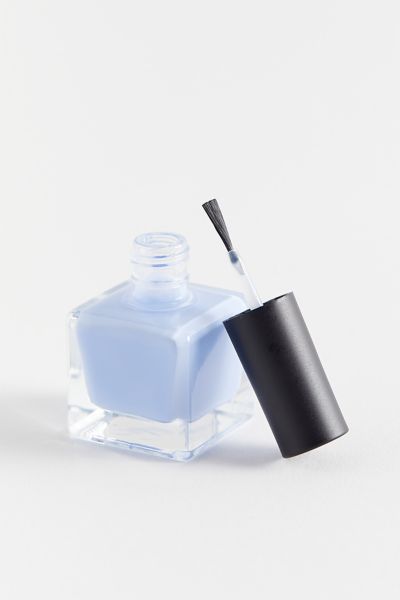 photo: Urban Outfitters
First seen in Mar 2021
First seen in Mar 2021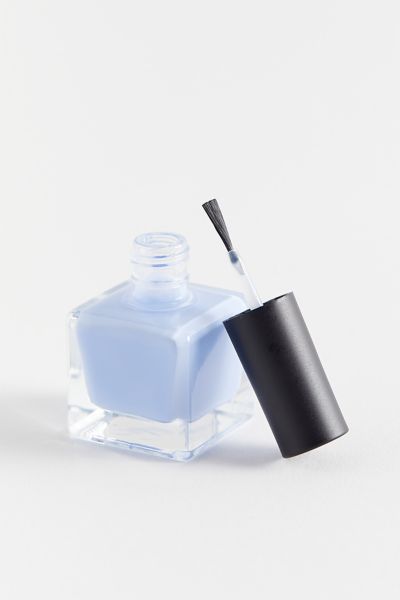 Subscribe To Alerts For This Product
We'll keep our eyes out for you. Subscribe to receive automatic email and app updates to be the first to know when this item becomes available in new stores, sizes or prices.
Product Details
Uo Nail Polish In Pch
We nailed it! The perfect color-rich, high-shine, chip-free, cruelty-free nail polish! Made in unforgettable shades and eye-catching finishes. UO Exclusive. Content + Care. Imported Size. 0.4 oz
Sours: https://modesens.com/product/urban-outfitters-uo-nail-polish-pch-29985886/
2368
2369
2370
2371
2372