Bluetooth Audio-Premium system
Create the vibe you want with the industry's first manufacturer-installed, truly waterproof, and fully integrated Bluetooth audio system.
Ride to the beat of your own drum with the 100W BRP Audio-Premium System. With the swipe of a finger, create the vibe you want with the industry's first manufacturer-installed, truly waterproof, and fully integrated Bluetooth audio system. With the remote control pad on the left speaker, you can quickly and easily change songs and volume.
Ergolock™ Seating
The Ergolock seat is where rider and watercraft truly become one, especially in tight turns and high-speed maneuvers. Optimized seating position and ergonomics for lower center of gravity and improved comfort for both driver and passenger.
Configurable. Comfortable. Groundbreaking.
The swim platform is now flatter, more stable and more comfortable. It is ideal for boarding, lounging, and prepping for tow sports. Create even more space by removing the rear seat.
Fast. Easy. Secure.
Extra rear storage is now possible with the secure quick-attach LinQ system. It allows to easily snap a fuel caddy, a bag, a cooler and more, to the back of your watercraft using two convenient, integrated attachment points.
Powerful Predictable Performance
Redesigned hull and lower center of gravity for incredible stability and confidence at speed or at rest, yet lightweight and ultra-responsive for a power-filled fun factor.
Robust and lightweight
This robust material, now in its second generation, reduces the weight of the watercraft to deliver peak performance and efficiency, and makes it easy to tow with most cars. Plus, the color-in molding makes it more scratch-resistant than fiberglass.
Pick your power
Choose from one of two proven Rotax engines all offering reliability, fun performance and fuel economy: the 1630 ACE with 130 hp or 170 hp. Both equipped with the Advanced Combustion Efficiency (ACE) technology.
Expanded Storage
Sea-Doo GTI models offer a 40.2-gallon (152 L) front storage bin for carrying all the essentials for day on the water. There is also a 2.3-gallon (8.8 L) glove box for smaller items, watertight phone box and adaptable, convenient LinQ™ quick-attach rear cargo system to easily secure any of the BRP-exclusive accessories.
4.5-Inch Digital Display
Fully digital interactive multifunction display in a compact package. Orange/red backlight offers excellent visibility in all lighting conditions. Intuitive access to essential vehicle information riders need, including speedometer, tachometer, vehicle hours and more.
Additional features
This model comes standard with a Variable Trim System (VTS), a boarding ladder, additional gauge functions (fuel consumption, clock) and a Speed Regulator Mode.
Closed-loop cooling system
This technology prevents corrosive saltwater and damaging debris from entering the engine, for increased reliability and peace of mind.
2021 Sea-Doo GTI SE Accessory Options
LinQ storage accessories can easily be added to all GTI models thanks to the standard LinQ Accessory attachment points found on the rear deck of each model in the GTI lineup.
LinQ Removable Ski Pylon
High-rise retractable pylon with built-in grab handles for the spotter can be easily installed in seconds.
LinQ 4.2 US Gallons (16 L) Cooler
Rigid, durable and weather-resistant cooler that keeps contents fresh and cold. It also acts as a table between reconfigured seats for on-water picnics.
NEW Lid Organizer
Add more secure storage without adding bulk to the watercraft. Practically positioned in an easy-access location in the front storage compartment. Keeps your small items dry in a splash-proof inner pocket. An external mesh pocket allows you to store additional items in view and within reach. 1.6 US gal (6L) volume.
MOVE™ Trailers
The MOVE trailer lineup includes options for painted, galvanized and aluminum finishes, single and double-place trailers, with or without marine jack. User-friendly and engineered specifically to fit the hull of Sea-Doo watercraft, the MOVE family offers the right trailer to match your transportation needs.
All MOVE trailers feature fully adjustable carpeted bunks that allow you to change bunk angles to fit all watercraft. Custom frame design requires less water to load and unload watercraft. Sealed maintenance-free wheel bearings for added peace of mind.
MOVE Aluminum Trailer
Premium-finished, high-grade aluminum frame that's resistant to corrosion, significantly extending its life. Saltwater riders will especially appreciate the trailer's aluminum alloy construction. All riders will enjoy the convenience of energy-efficient, longer-lasting, waterproof LED lights that shine brighter than incandescent lights and the ability to quickly. Axel-mounted fenders make axel adjustment easy. Available in single or double size.
2021 Sea-Doo GTI FAMILY ROTAX® ENGINE OPTIONS
With unmatched performance, superior fuel efficiency and proven reliability, Rotax engines set the standard in the industry. GTI models feature the industry-exclusive closed-loop cooling system to keep corrosive salt water and debris out of the engine block for added peace-of-mind.
Rotax 900 ACE – 90 HP
The most compact and lightweight engine in the industry, incorporating quick acceleration, impressive fuel economy and an excellent power-to-weight ratio with a top speed of close to 42 mph (80 km/h).
Rotax 1630 ACE – 130 HP
Delivering 130 excitement-generating horsepower, the 1630cc 3-cylinder produces the perfect combination of awesome acceleration and efficiency. It responds to throttle input instantly with a top speed of 50 mph (80 km/h).
Rotax 1630 ACE – 170 HP
The most powerful naturally aspirated Rotax engine ever produced for a Sea-Doo watercraft, the 1630cc 3-cylinder offers instant response with addictive acceleration perfectly paired with the fuel saving benefits of exclusive ACE technology.
What They Say
"Sea-Doo's 2020 GTI SE 170 is lighter, more powerful and far more stable than any previous iteration of the long-running GTI platform. It also boasts more storage, a more ergonomic rider connection, and the ability to carry a wide variety of additional gear with ease. So, why is this industry-leading builder touting an optional feature atop nearly all marketing materials? It's because Sea-Doo knows that feature is music to a buyer's ears—literally."
Jeff Hemmel, Boatingmag.com
"The GTI family now derives some of the premium features found on the ST-3 platform and incorporates them into the recreation segment. This platform is based on versatility and value meaning that the GTI is a good all-around watercraft for the family. This includes touring, towing, fishing, and even carving up a few buoys here and there. It's really an all-around winner in everyone's book."
Brice Leckrone, Watercraftjournal.com
"No other manufacturer has yet opted to provide a wakesport-specific model, but nearly any PWC can pull a wakeboarder, skier, or tuber.
The Yamaha VX Limited ($11,399) includes a watersports package. It's comprised of a color-matched inflatable tube, 12-volt inflator and outlet, towrope, towrope bag and tube holder to strap the inflatable onto the back platform. Additional package items are Yamaha's EcoXGear wireless Bluetooth speakers, matching cover, and two fenders."
Specifications
About the author
Sours: https://www.topspeed.com/boats/sea-doo-sport-boats/2021-sea-doo-gti-se-ar190117.html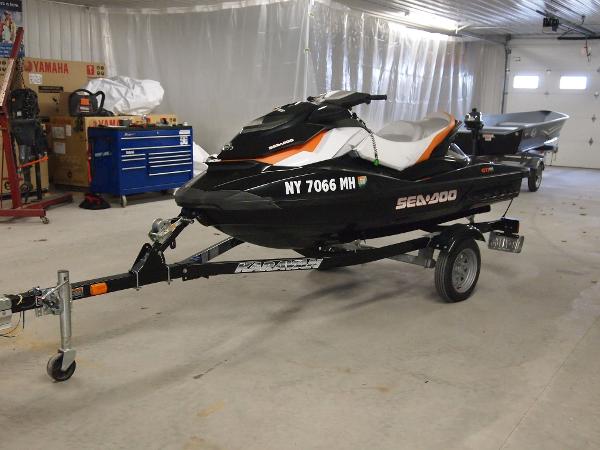 2012 Sea Doo GTI SE130
$5,995
Clayton, New York
Category Jet Boats
Length 11'
Posted Over 1 Month
2012 Sea Doo GTI SE130 2012 Sea Doo Jet Ski model GTI SE130 with 30 hours run time and includes the Painted Karavan single jet ski trailer for only $5995.00.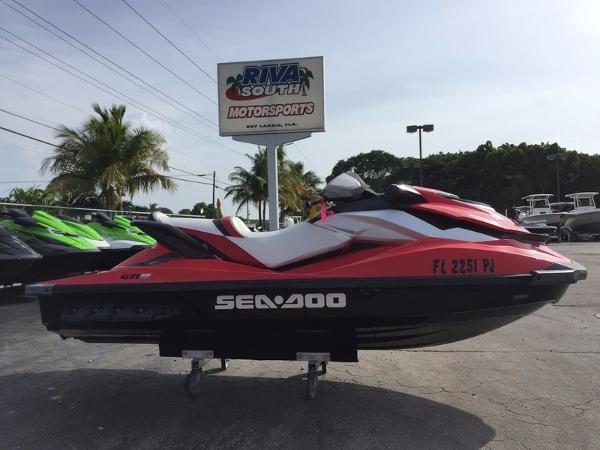 2012 Sea-Doo GTI SE 130
$3,488
Key Largo, Florida
Category Personal Water Craft/3 Person
Length 12'
Posted Over 1 Month
2012 Sea-Doo GTI SE 130 2012 Sea-Doo GTI SE 130 Wholesale AS-IS Sweet deal for someone! This unit starts right up and runs however it can NOT be ridden because it needs a new iBr. Great deal for someone with a spare iBr, or needing other parts off this unit. Only 32 HOURS!Being sold wholesale AS-IS where is.Riva Motorsports & Marine of the KeysFinancing Available Trade-Ins Welcome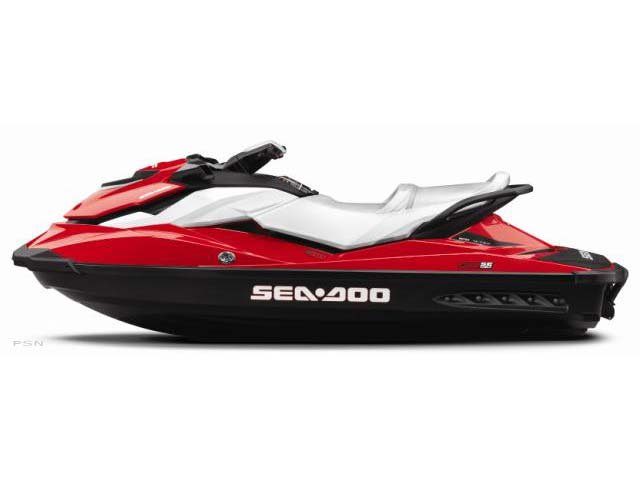 2012 Sea-Doo GTI SE 130
$6,999
Fort Myers, Florida
Category Personal Water Craft/3 Person
Length 11'
Posted Over 1 Month
2012 Sea-Doo GTI SE 130 Still one of the most cost-efficient ways to get your family onto the water. Features like a brake (iBR) and Learning Key let you ride with total confidence and control. Its hull design increases stability and makes reboarding easier. - Ready for the back waters of SW FL. A new adventure awaits!!!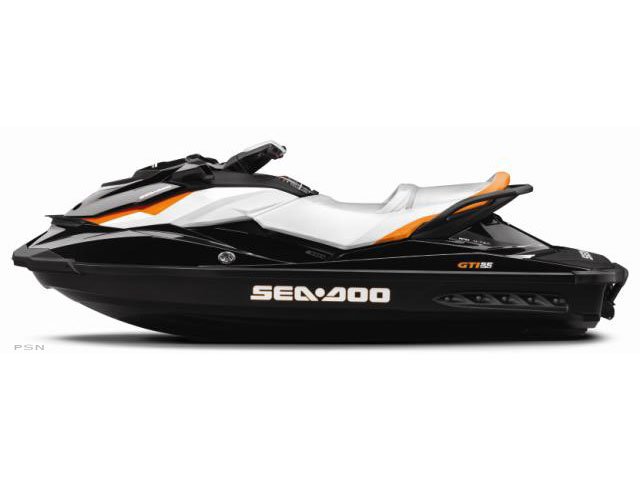 2012 Sea-Doo GTI SE 130
$6,699
Pompano Beach, Florida
Category Personal Water Craft/3 Person
Length 11'
Posted Over 1 Month
2012 Sea-Doo GTI SE 130 Still one of the most cost-efficient ways to get your family onto the water. Features like a brake (iBR) and Learning Key let you ride with total confidence and control. Its hull design increases stability and makes reboarding easier. - Clean condition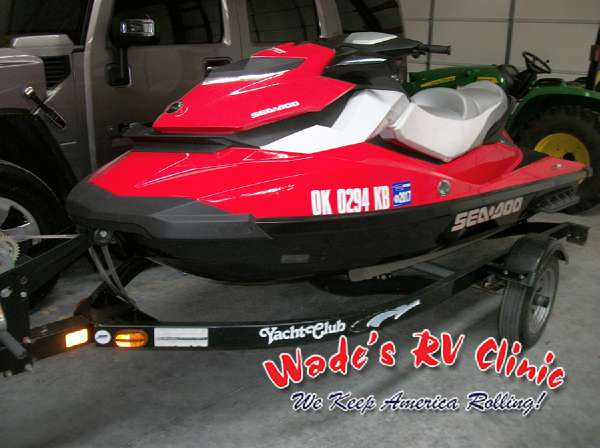 2012 Sea-Doo GTI SE 130
$9,950
Glenpool, Oklahoma
Category Personal Water Craft/3 Person
Length -
Posted Over 1 Month
2012 Sea-Doo GTI SE 130 2012 Sea-Doo GTI SE130 2012 Sea-Doo GTI SE130 red with Yacht Club trailer. Still one of the most cost-efficient ways to get your family onto the water. Its hull design increases stability and makes reboarding easier. Features like a brake (iBR) and Learning Key let you ride with total confidence and control. Watercraft 3 Person 7407 PSN ...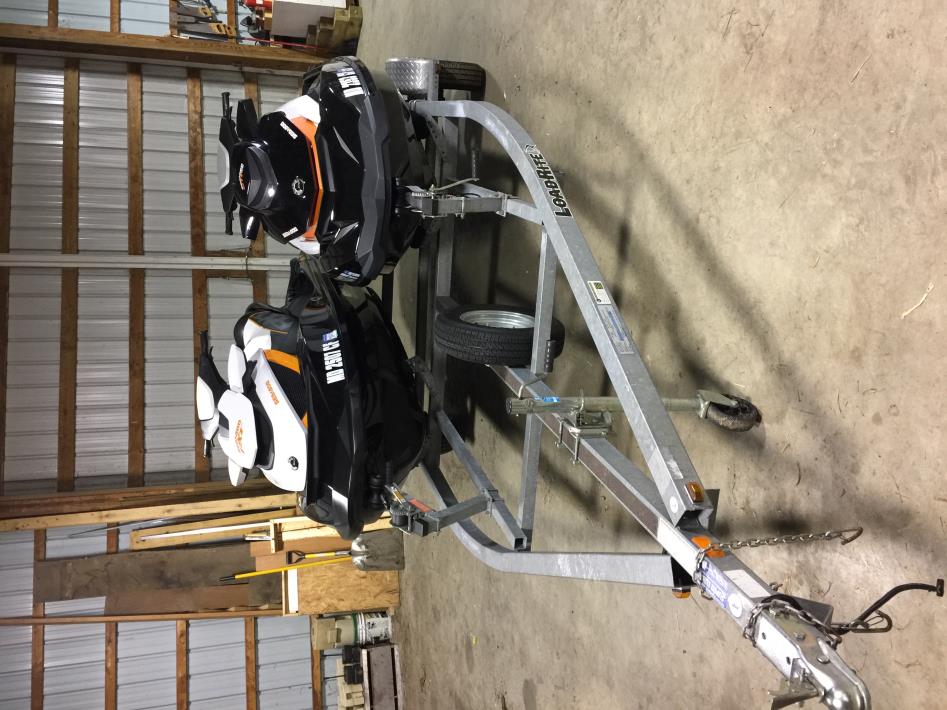 2012 Sea-Doo RXT 260 is. GTI 130 se
$21,400
Lothian, Maryland
2012 Sea-Doo RXT 260 is. GTI 130 se Pair of a adult owned seadoos  RXT 260 is.    Has 40 hours GTI 130 se     Has 49 hours  garage kept ,like new ,covers & tandem trailer 21400.00 obo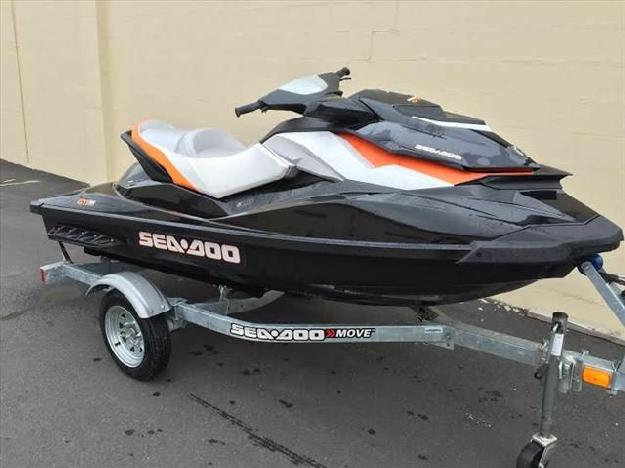 2012 Sea-Doo GTI-SE-130
$6,900
Newport, Delaware
Category -
Length -
Posted Over 1 Month
2012 Sea-Doo GTI-SE-130 Please call owner Sam at 443-993-6776. Located in Newport, Delaware. HE JET SKI WAS BOUGHT IN LATE 2012 AND PAID 12K, ONLY USED A FEW TIMES. IT HAS ONLY 10 HOURS OF RIDING TIME HAS ALOT OF GREAT FEATURES. KEPT INSIDE EVERY WINTER AT THE PLACE I BOUGHT IT. Make: Sea-Doo Model: GTI-SE-130 Dealer: BoatsFSBO.com ID: 247492 Ad provided by BoatingBay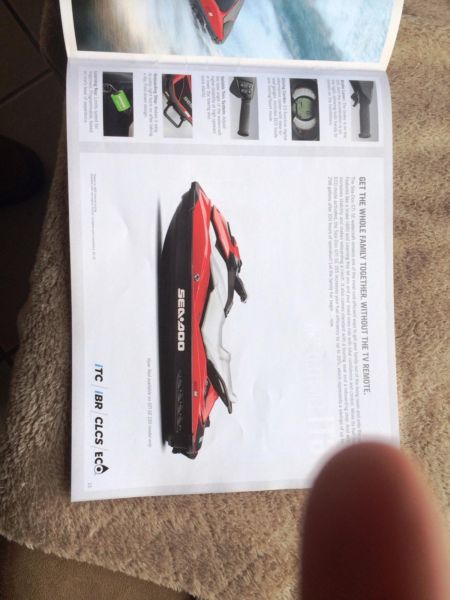 2012 SEA DOO GTI SE 130
$6,500
North East, Maryland
Category -
Length -
Posted Over 1 Month
BOUGHT JET SKI IN LATE 2012 FOR 12K ONLY USED IT A FEW TIMES HAS ONLY 10 HOURS ON IT. THE SKI IS GARAGE KEPT AN IN EXCELLENT CONDITION WITH A LOT OF GREAT FEATURES.
2012 Sea-Doo GTI SE 130
$5,950
Eagle River, Wisconsin
Category -
Length -
Posted Over 1 Month
Still one of the most cost-efficient ways to get your family onto the water. Its hull design increases stability and makes reboarding easier. Features like a brake (iBR) and Learning Key let you ride with total confidence and control. 2012 Sea-Doo GTI SE 130 A Super Deal on this iBR equipped Sea Doo. Watercraft 3 Person 43 PSN ...
2012 Sea-Doo GTI SE 130
$8,999
Monroeville, Indiana
Category -
Length -
Posted Over 1 Month
Click here for more information
2012 Sea Doo GTI SE 130
$9,500
St Clair Shores, Michigan
Category -
Length -
Posted Over 1 Month
By using this site, you agree to our Terms of Use. Contact Seller 2012 Sea Doo GTI SE 130,Fully loaded w/ only 30 hours! All maintenance performed as scheduled with no problems. Featuring: Digital Display with Compass, forward/neutral/reverse with swim platform. Bonus 'Learning Key' for beginners as well. **Also available is our 2-spot trailer for $1200; not included in listed price of $9,500** SE PACKAGE Fold-Down Reboarding Step Makes reboarding from the water easier and quicker. Additional Gauge Functions VTS, fuel consumption meter, clock Touring Seat Ergonomically designed for comfort and great looks providing ultra-plush seating for three.Multi-function Digital Information Center Reports 23 Key Operating Functions: Fuel level, Tachometer, Speedometer, Touring/Sport/ECO mode, Hour meter, Compass, Clock, Fuel Meter VTS, Forward-Neutral-Reverse indicator, Low Fuel Level, Low oil pressure, Low voltage, Overheat, High voltage, Check engine, Sensor check, Battery protection, Key (wrong key), Learning key, Maintenance info, Error codes, Digitally Encoded Security System (D.E.S.S.) Industrys first digitally encoded theft-deterrent system. HULL & COMPONENTS iControl The Brain that integrates and controls all systems to create the best possible ride. Eco / Touring/Sport Mode Offers a choice between two throttle responses for different riding styles. Touring mode is the default setting offering a more progressive acceleration curve for a more confident ride - ideal for cruising and two-up riding. Sport mode can be easily activated using the Sport button. It provides all acceleration performance for a more aggressive throttle response. ECO Mode: This iTC function automatically determines the most economical power delivery and sets the optimal RPM for greatest fuel economy. Three-Up Seat: Comfortable room for three - permits rear-facing spotter for water sports. Elevated Fuel Filler: Easy access and prevents water intrusion while refueling. Off-Throttle Assisted Steering (O.T.A.S.) Provides the operator with additional steering effect in off-throttle situations for greater maneuverability. Other Features: Bumpers, Tow hook, Footwell carpets, Swim platform carpet with Sea-Doo logo, Wide-angle mirrors, Rear grab handle, Dual drain plugs, External exhaust cooling flush attachment Emergency floating lanyard, Seat strap, Operators guide, instructional video and booklet ENGINE 1,494 cc Four-Stroke Rotax With four valves per cylinder, 1503 NA or 1503 Rotax 4-TEC engine provides reliable performance. Increased torque at low RPM, optimized power at all RPM levels and throttle positions. iTC (Intelligent Throttle Control) Operating electronically, this advanced throttle system starts you in neutral for easier dockside starts. $9500, 2489098272 Be sure: Get a boat history report|Finance this boat|Get an insurance quote|
2012 Sea-Doo GTI SE 130
$6,999
Huron, Ohio
Category -
Length -
Posted Over 1 Month
2012 Sea-Doo GTI SE 130 clean Still one of the most cost-efficient ways to get your family onto the water. Features like a brake (iBR) and Learning Key let you ride with total confidence and control. Its hull design increases stability and makes reboarding easier. Watercraft|3 Person [5205 PSN] Click here for more information

TWO .....2012 Sea Doo GTI SE 130 – Red/Black……..White/Orange/Blue
$17,000
Decherd, Tennessee
Category -
Length -
Posted Over 1 Month
2012 Sea Doo GTI SE 130 – Red/Black……..White/Orange/Blue Less Than 30 Hours! Kept in a storage unit at all times! Brand new dual trailer Call or text 859-462-9916 $18,250
Showcase Ads
×
Alert Successfully Created
Sours: https://www.smartmarineguide.com/boats-for-sale/2012-sea-doo-gti-130-se
Sea-Doo Gti 130 boats for sale
Sea-Doo Gti 130
A PWC built by Sea-Doo, the Gti 130 is a all pwcs vessel. Sea-Doo Gti 130 boats are typically used for pwc and watersports. These boats were built with a fiberglass modified-vee; usually with an inboard and available in Gas.
Got a specific Sea-Doo Gti 130 in mind?
There are currently 66 listings available on Boat Trader by both private sellers and professional boat dealers. Of those available, we have 59 new and 7 used. The oldest boat was built in 2007 and the newest model is 2022. The starting price is $7,900, the most expensive is $19,995, and the average price of $11,399. Related boats include the following models: GTI SE 170SSIDF, GTI SE 130SSIDF and GTX LTD 300T.
Boat Trader works with thousands of boat dealers and brokers to bring you one of the largest collections of Sea-Doo Gti 130 boats on the market. You can also browse boat dealers to find a boat near you today.
Sours: https://www.boattrader.com/boats/make-sea-doo/model-gti-130/
2012 Sea Doo GTI 130 For Sale at MarineMax Panama City
I too was choosing between the 130 and 155. I feel like the 130 pulls pretty damn hard being a heavy n/a ski. It reaches it's top speed pretty damn quick, and with just filling ride plate holes, in perfect conditions, there are people GPS'ing high 50's all day. While that's on the slow-end for most members here, anything over 50MPH on water is PLENTY fast enough for me. lol
As far as performance upgrades, I've been looking everywhere and I can't find anything!
All I've been able to find is an upgraded prop (a SOLAS), and an intake filter (which most members here say is not necessary, just run a new hose for the intake with no filter).'
I guess most companies figure if you're buying the 130 or 155, performance probably isn't on your mind.
In reality, I'm sure most 130 and 155 owners wouldn't mind a little extra bump, and a 15K+ ski to do 70+ just breaks most people's banks. haha
Sours: http://greenhulk.net/forums/
Seadoo gti 2012
Sea-Doo GTi: Right on Target
See more articles
Sea-Doo's mid-level GTi benefits big time from trickle-down technology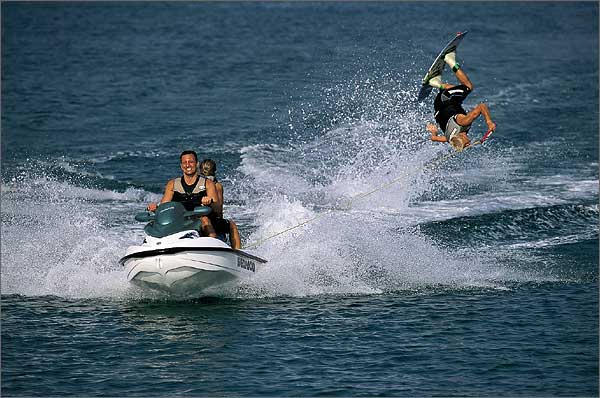 Easy speed control thanks to appropriate throttle sensitivity and a manageable powerband make the GTI an exceptional towing machine.
In most years, the new stuff is reserved for the top-of-the-line models. New hulls, new engines and even new styling usually find their way into a top-of-the-line model of one kind or another and then gradually work their way down to the rest of a manufacturer's lineup.
Sea-Doo took a different tack this year when it introduced a new hull on its bread-and-butter GTi model, long the mid-priced three-seater model in Sea-Doo's lineup. The hull uses technology based on last year's high-performance RX model, though the new fiberglass-reinforced hull was extended to accommodate three riders. The semi-V design provides a nice balance between performance and comfort, allowing the GTi to get up on plane in a hurry and stick in turns, yet retaining the soft entry of a full-V design.
In some ways, this new hull makes the GTi a better riding watercraft than the top-of-the-line GTX models. The hull is that good. Although the GTi gives away 3.1 inches to the GTX, the steeper angle on the hull and more aggressive strake pattern allow the GTi to slice through heavy chop better than the GTX, the bow of which has a tendency to wander when the water gets rough. It is also rock solid in turns, with none of the sliding you get with the GTX during tight rights and lefts.
This aggressive attitude is reflected in the new styling of the GTi. Sea-Doo incorporated the sharper angles of the RX into the new top deck. The Cozumel green-and-white color scheme adds a hint of luxury to the package.
Powered up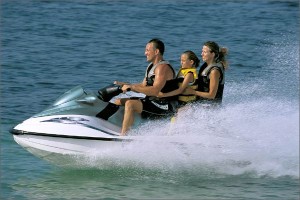 Three riders can enjoy the GTI without feeling cramped.
The craft is powered by Sea-Doo's proven 85-horsepower 720 series Rotax marine twin. The 718-cc, oil-injected, in-line twin features a single Mikuni BN 40-38 carburetor, rotary valve intake and a tuned aluminum pipe. Bore x stroke are 82 mm by 68 mm, and the compression ratio is 6.2:1. Power is transferred to the water through the standard Bombardier Formula Jet Pump, pretty much the same pump found throughout the rest of the Sea-Doo lineup, with a large-hub stainless-steel impeller designed to give the GTi added power on the low end.
The engine and engine compartment are also fitted with Sea-Doo's D-Sea-Bel noise reduction, which uses a series of Hemholtz resonators, acoustically insulated air intakes and a foam-wrapped waterbox/muffler to dramatically reduce the amount of the sound generated by the engine.
Although the 720 Twin was once Sea-Doo's performance engine, it has long been tuned to provide a very consistent power band for towing. In fact, Sea-Doo is marketing the GTi as its ultimate "tow vehicle" on the Pro Wakeboard Tour, mainly because of its incredibly smooth power band and its ability to hold engine rpm at a variety of midrange speeds. The 85-horsepower package also provides enough low-end grunt to get an average-size adult out of the water without too much strain. The only complaint we had was that it lacked a little top end, especially when compared to top-of-the-line three-seaters on the market. We look forward to Sea-Doo pairing this new hull with both the 130-horsepower and 110-horsepower engines in its lineup.
Sea-Doo also built in a number of standard features with towing in mind. First and foremost is the extra-wide rear platform on the deck, which is wide enough to allow a skier or wakeboarder to sit and slip the bindings of their ski or board onto their feet.
All-around performer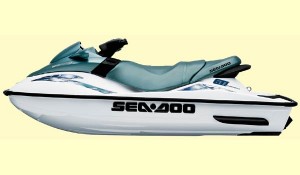 Sea-Doo has updated the styling of the GTI for 2001.
The forward/neutral/reverse system is still the best in the industry when it comes to usefulness. The location of the lever on the left side of the console allows you to use it in tandem with the throttle, something that can be extremely handy when dealing with a small child at the end of the tow rope, not to mention when docking. The oversized speedometer can be read with a quick glance, the wide mirrors actually work, and the ski eye makes attaching and undoing a tow rope a snap. The hand grip at the back of the seat and built-in footrests on the rear deck also provide a secure seat for a spotter.
The rest of the riding area is also extremely comfortable. There's an extra-soft, form-fitting seat narrowing toward the front that is comfortable with or without a passenger. Space is tight with three adults, though the ride is comfortable enough on short jaunts.
There's also plenty of storage on board — 33.8 gallons in all — including a large front storage area under the front hood, a glove box beneath the handlebars, a small bucket under the windscreen and a storage bucket under the back section of the seat.
Fuel capacity is 15 gallons — pretty generous considering how stingy the engine is. Other standard features include the D.E.S.S. (Digitally Encoded Security System) starting system, which uses a computer chip in the safety lanyard that is programmed to only start your watercraft. The system also can be programmed to include information about the owner, including name, address, place purchased and phone number in case of theft. The multifunction gauge provides pretty much all the information you need, everything from how much gas you have remaining in your tank to the engine information such temperature or rpm.
All in all, it's a pretty complete package, especially considering the midrange price tag.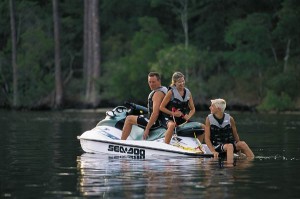 Stable and spacious, the GTI makes a great platform for wakeboarding and waterskiing.
Boat specifications
Hull
| | |
| --- | --- |
| Length | 121 inches |
| Width | 47.3 inches |
| Height | 41 inches |
| Weight (dry) | 600 pounds |
| Rider capacity | 1-3 |
| Manufacturer's suggested retail price | $6,699 |
Engine
| | |
| --- | --- |
| Cylinders | 2 |
| Displacement | 718cc |
| Bore x Stroke | 82 mm x 68 mm |
| Compression ratio | 6.2:1 |
| Fuel Delivery | (1) Mikuni BN 40-38 carburetor |
| Intake system | Rotary valve |
| Lubrication | Variable-rate, oil injection |
Jet pump
| | |
| --- | --- |
| Type | Bombardier Performance jet pump |
| Impeller | Stainless-steel, large hub |
Features
| | |
| --- | --- |
| Instrumentation | Speedometer/Info enter (16 functions)/fuel/oil gauge/ D.E.S.S. |
| Mirrors | 2 |
| Fuel capacity | 15 gallons (3 in reserve) |
| Oil Capacity | 1.6 gallons |
| Storage Capacity | 33.8 gallons |
For more information
Sea-Doo/Bombardier Recreational Products
730 East Strawbridge Avenue
Melbourne, FL 32901
(407) 726-2110
www.sea-doo.com
Related Boats for Sale
See more boats like this
Related Articles
Sea-Doo RX DI
Sea-Doo RXP-X 260: High Response
Sea-Doo GTX S 155: Comfort Boost
2010 Sea-Doo GTX 155: Lots of Bells, No Whistle
Sea-Doo GTS: Price-Point Performer
Sea-Doo GTR 215: Real Bang for the Buck in a PWC
Sea-Doo Spark: Affordable Fun
2011 Sea-Doo GTi Offers iControl Braking and Reverse
Sours: https://www.boats.com/reviews/right-on-target/
2012 SEADOO GTI SE 130 VIDEO
2012 Sea-Doo GTI SE 130
If you want to learn all about or compare the latest Sea-Doo lineupside-by-side with competitor models, don't miss our PWC Browser and Comparison Tool!
But if you want to find out even more about Sea-Doo and its manufacturer, the Canadian company Bombardier Recreational Products (BRP), this article provides details.
We've listed the key facts and major milestones over the years of this well-known brand right here under one roof!
The History of Sea-Doo
Sea-Doo is one of the most well-known brands in the world of personal watercraft (PWC) and is owned and operated by the industry-giant BRP.
Year-after-year Sea-Doo never fails to offer the largest fleet of PWCs, more than any other brand and in every region of the world. These models are sold in six different categories, from the entry-level Rec-Liteto the flagship Performance and Luxury models.
All BRP vehicles, including Sea-Doos, are equipped with high-performance Rotax engines, which are manufactured by a BRP subsidiary located in Gunskirchen, Upper Austria.
Aside from its expansive product range, Sea-Doo has a well-known reputation for eye-catching designs, innovative technologies, and unique features as well.
BRP was the first manufacturer in the industry to develop several revolutionary systems, such as:
You can learn all about these revolutionary systems through the links listed above!
If you want to learn about the history of these amazing vessels, keep reading. We've researched it all and made a chronological record of Sea-Doos that starts right at the beginning!
1960s:
The history of this iconic brand dates back to the late '60s when Bombardier, a Canadian snowmobile manufacturer decided to expand its offerings by adding watercrafts. An inventor named Clayton Jacobson II designed and oversaw the first prototype as it was being built. He would later go on to develop the more successful Kawasaki Jet Ski watercraft.
Once Jacobson completed the model for BRP, the company bought the rights to Jacobson's design, giving him a big fat check. At that point BRP's design team took over and made some changes. They rounded the hood a bit and painted the Sea-Doo in a yellow and black color scheme, which it has since become famous for.
1968:
This was the year that launched the PWC industry, when BRP introduced the Sea-Doo as the first mass-produced personal watercraft in the world. Since then, millions of PWCs have been produced across the world.
The first Sea-Doo released was a 2-seater equipped with an air-cooled engine, which turned out to be the biggest drawback of this early model. The problem was that the engine sat in an enclosed hull, so it was prone to overheating, creating continuous reliability issues.
1969:
BRP set out to solve these reliability issues by replacing the engine with a more powerful water-cooled engine for the 1969 model year. Although the new engine proved to be more reliable, it didn't eliminate all the weaknesses of its predecessor. Aside from engine issues, another chronic problem that Sea-Doos dealt with was the corrosion caused by saltwater. Not only that, but riders complained that the '60-'70 Sea-Doo models were basically uncomfortable. They had a flat, bench-like seat and simple metal handlebars that came directly from Ski-Doo snowmobiles. Unfortunately, these features did not provide the level of comfort that riders needed and deserved.
1970:
Due to all these design deficiencies, Sea-Doos failed to become commercially successful, which led BRP to cancel its entire PWC line after the 1970 model year. From that point on, the company remained out of the PWC industry for nearly two decades. In the meantime, other powersport manufacturers like Kawasakiand Yamahaentered the market, introducing many popular models. With these Japanese competitors enjoying so much success, BRP was encouraged to develop an entirely new Sea-Doo from scratch to re-enter the market.
1988:
This was the year that BRP's personal watercraft line made a comeback by introducing the all-new Sea-Doo SP. Although this tiny PWC was marketed as a 2-seater, it tipped over way too easily with two adults onboard. Despite this drawback, the lively SP quickly became very popular in the marketplace.
1990:
This was when the first 3-seater watercraft was introduced as the Sea-Doo GT (Grand Touring). This model offered more storage and a mechanical reverse system. The GT was also capable of legally pulling a water skier because it had enough seating for a driver, spotter, and skier.
1991:
This year Sea-Doo introduced its first high-performance model, the XP.This model was equipped with advanced technology and beautifully painted with aggressive-looking graphics.
1995:
Continuing to improve on comfort and performance, the company released the Sea-Doo HX with a first ever suspension seat. This lowered the center of gravity of the rider when making sharp, lean-in turns.
1997:
This was a remarkable year for Sea-Doo because after 40 years the 1997 Sea-Doo XP was equipped with not only a suspension seat but also a hyperbolic hull design. This watershed design earned Watercraft World Magazine's title "Watercraft of the Century."
1998:
Sea-Doo was recognized this year as leading the industry when it came to clean quiet technology with its GTX RFI model. This model was equipped with a Rotax semi-direct fuel injection engine, which reduced emissions by 15%. It also had D-Sea-Bel sound reduction technology that lowered noise output.
2000:
At the turn of the century the company came out with the Millennium Edition Sea-Doo, which was equipped with the innovative Direct Injection (DI) system. This recently developed technology provided improved engine efficiency that lowered emissions. Unlike their carbureted predecessors, these fuel-injected Sea-Doos were more reliable and didn't need any "carb work." These machines also came with a Learning Key for beginners as it electronically limited engine performance.
2002:
This year Sea-Doo launched its GTX 4-TEC line equipped with 4-stroke Rotax engines. These machines were also equipped with a unique Off-Power Assisted Steering system (a.k.a. O.P.A.S.). This system had two fins installed on the rear side of the hull designed for steering the PWC at idle speed.
2004:
The remarkable Sea-Doo RXP 215 was unleashed on the world with an all-new supercharged engine, becoming the first PWC that exceeded the 200 HP limit. Besides this flagship model, the Sea-Doo 3D also debuted in the 2004 lineup. Referred to as the "transformer," this machine could be ridden in three different positions.
2009:
Five years after the release of the RXP 215, Sea-Doo introduced the innovative iControl featuring three separate systems, which were as follows:


iBR: Intelligent Brake and Reverse System – First braking system ever on a PWC


iTC: Intelligent Throttle Control – Electronically adjustable throttle control


iS: Intelligent Suspension - Self-adjusting suspension system


2012:
This was when the new T3 hull with an Ergolock seat was introduced on the Sea-Doo RXP-X 260. This new hull design enabled faster and tighter turns and cut through waves more effectively than any of its predecessors. As the name implies, the Ergolock seat was designed to "lock" the rider onto the machine. Thanks to these amazing features, the RXP-X became unbeatable on racetracks!
2014:
Over the years, sit-down PWCs had become larger and larger,so in the end most of them looked like small boats rather than "personal" watercrafts. But this year, Sea-Doo surprised the market by introducing the revolutionary Sea-Doo Spark family. These smaller machines inspired big changes in the industry as they quickly became the bestselling models in the PWC market.
2016:
Further revolutionizing the industry, Sea Doo now released its high-performance Rotax 1630 ACE engine. The supercharged version of this power mill pumped out an impressive 300 HP, which provided extreme top speedsand the quickest accelerations.
2018:
For its 50
th
anniversary, the company celebrated by introducing several new models, like the race-inspired Sea-Doo RXT, the GTX family, and the Wake PRO. These machines were built on the new super-stable ST3 hull and utilized many advanced features, from Bluetooth sound systems to innovative LinQ accessories.
2019:
This was the year that the Sea-Doo Fish Prohit the market, which expanded the market since it was specially built to facilitate PWC fishing. Standard features included an extended rear platform, a LinQ fishing cooler with rod holders, and a Garmin GPS Fishfinder.
2021:
This year Sea-Doo introduced the Intelligent Debris Free (iDF) system, which enables the rider to unclog the intake at the press of a button.
Sours: https://www.jetdrift.com/product/2012-sea-doo-gti-se-130/
You will also like:
The Sea-Doo GTI SE remains one of the most cost-efficient ways to get your family out of the living room and onto the water. Features like a brake (iBR) and Learning Key let you and your loved ones ride with total confidence and control. While it's hull design increases stability and makes reboarding a cinch. It also comes standard with a touring seat and a reboarding step.
SpecificationsNews | Reviews | Videos
Price
Base price
$11,769 (CAD)
Monthly payments
$78/month
Boat type / Category
Boat type
Personal Watercraft
Category
Water Sports, Ideal for Trailering
Assembly
Valcourt, QC, CA
Warranty
1 year
Dimensions / Weight
Length overall
3.4 m (11′1″)
Beam
1.2 m (4′)
Bridge clearance
N/A
Height on trailer
N/A
Draft
N/A
Dry weight
343 kg (756 lbs)
Hull deadrise
N/A
Cabin headroom
N/A
Capacities
Fuel tank
60 l (16 gal)
Water tank
N/A
Waste tank
N/A
Holding tank
N/A
Passenger capacity
3
Sleeping capacity
N/A
Engines
Max hp
155 hp
Base engine
Rotax 1503 NA
Drive / Propulsion
Jet drive
Engine type
I-3
Displacement
1.5 litre
Power
155 hp
Induction
Atmospheric
Fuel requirement
Regular
Other engines

Rotax 1503 DT 130hp - Jet drive

Competition
Competitive models
Sours: https://specs.boatguideweb.com/specifications/sea-doo/watercraft/gti_se_130-155/2012/
2268
2269
2270
2271
2272