Madara Eternal Mangekyou Sharingan Contacts
These are Madara sharingan contacts. These contact lenses take on the form of three tiny circles inside the single swirl of a larger circle. Underneath, and in the background of these contact lenses, are Izuna's three straight lines connecting it together.
Madara was a legendary leader to the former Uchiha clan and one of the main villains in the series. In earlier days, both he and his rival and friend Hashirama Senju founded Konoha village.
Initially, both him and Hashirama had the same ideals on how to bring about world peace. Although after a disagreement had occured they fought each other to the death; where Madara was originally thought to have died.
Having actually lived he went into hiding and began to compulsively exact his plans for his skewed vision of world peace. Growing old in age he entrusted his plans to Obito Uchiha just before his death.
In earlier days Madara was the eldest brother of five Uchiha's. And during the constant war with the Senju's he ended up losing all but one brother (Izuna) to the war.
During this time, however, he unknowingly befriended a Senju (Hashirama) and the two divulged in discussions of similar ideals; most noticably their views on world peace.
Eventually when push came to shove the clan of both friends were revealed to one and other. And in this moment of tension between family, friends, and foe, there was enough internal conflict to awaken Madara's sharingan.
With his sharingan Madara was able to control the Nine tailed fox along with the powerful paralysis jutsu he could evoke upon his victims. He was also granted the ability to use Izanagi which causes an alteration of reality.
Seemingly around the same time both he and his brother Izuna both were the first Uchiha to unlock the mangekyou sharingan. Thus heightening his skills and giving him even more ocular power and precision.
However, after the frequent use of his eyes, Madara's vision began to deteriorate. And at the risk and fear of going completely blind he transplanted Izuna's eyes as his own.
This combination allowed him to awaken the eternal mangekyou sharingan. Now equipped with perfect vision and more power, he was able to use Susanoo in its most perfect form which boasts nearly impenetrable armor and tailed beast like power.
All contact lenses are priced on a per pair basis and are soft lenses. To buy these contact lenses simply add them to your cart and proceed to the checkout screen where you can enter your shipping and billing info.
If you're a big time Madara fan then buy yourself a pair of these contacts today!
Kakashi Sharingan Contacts
Additional Information
Diameter:
14.2mm
Base Curve:
8.6mm
Water Content:
38%
Material:
Polymacon
Life Span:
1 year disposal
Safety:
US FDA Approved, Health Canada,
ISO Certificate & CE Mark

Contents:
2pcs (pair)
Customer Photos
Show everyone how great you look by submitting your photo!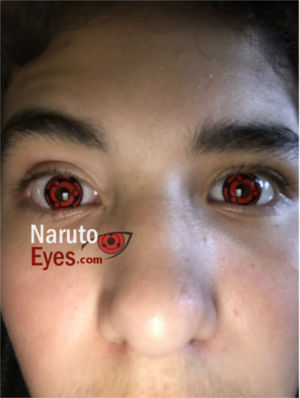 AJ
Only logged in customers who have purchased this product may leave a review.
Sours: https://narutoeyes.com/madara-mangekyou-sharingan-contacts/
5 Pengguna Mangekyo Sharingan Terkuat dalam Anime Naruto 
Setiap anggota klan Uchiha diberkahi dengan Kekkei Genkai yang sangat kuat bernama Sharingan. Meskipun begitu, tidak semua anggota klan Uchiha mendapatkan Mangekyo Sharingan. Pasalnya, Mangekyo Sharingan hanya dapat diperoleh jika pengguna Sharingan mengalami peristiwa yang traumatis, seperti kehilangan orang yang paling mereka cintai.
Mangekyo Sharingan sendiri adalah tingkat lanjut dari Sharingan. Tentu saja, Mangekyo Sharingan memberikan kekuatan yang jauh lebih kuat dari Sharingan. Dari sekian karakter yang memiliki Mangekyo Sharingan, berikut ini adalah lima pengguna Mangekyo Sharingan terkuat dalam anime Naruto. Simak ulasan berikut.
1. Sasuke Uchiha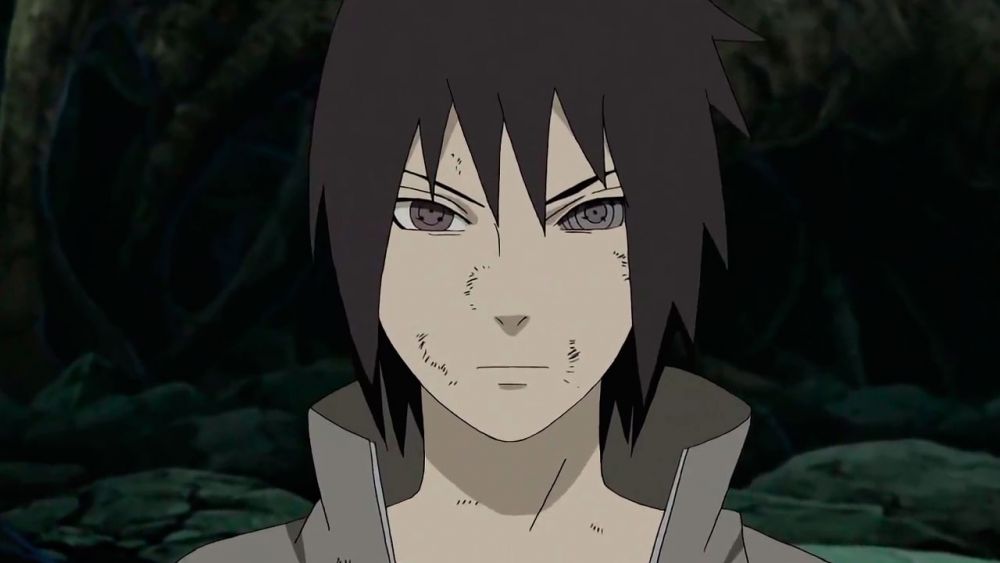 Dok. Studio Pierrot/Naruto: Shippuden
Sasuke mendapatkan Mangekyo Sharingan setelah dirinya membunuh kakaknya, Itachi, dan mengetahui bahwa semua kejahatan yang dilakukan oleh Itachi hanyalah untuk melindunginya. Setelah proses yang hampir membutakan matanya, Sasuke akhirnya berhasil mendapatkan Eternal Mangekyo Sharingan.
Berkat mata tersebut, Sasuke dapat menggunakan Amaterasu dan Kagutsuchi. Selain itu, Sasuke juga akhirnya mendapatkan wujud Susanoonya sendiri. Setelah mengembangkan Rinnegan, Sasuke memperoleh Susanoo wujud penuh yang dilengkapi dengan senjata kuat, Panah Indra.
2. Hagoromo Otsutsuki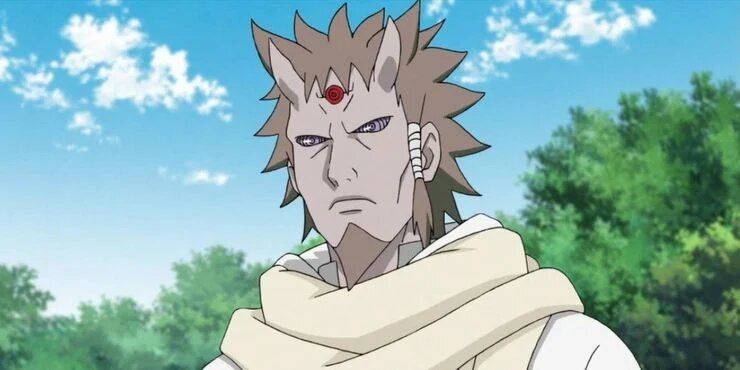 crunchyroll.com/naruto-shippuden
Juga dikenal sebagai Rikudo Sennin, Hagoromo Otsutsuki adalah anak pertama dari Kaguya Otsutsuki. Setelah membunuh adiknya, Hamura yang sudah dicuci otak, Hagoromo akhirnya mendapatkan Mangekyo Sharingan dan Rinnegan.
Berkat Mangekyo Sharingan, Hagoromo dapat membangkitkan Susanoo yang cukup kuat untuk menahan serangan Bijudama dari Ekor Sepuluh. Meskipun penggunaan Mangekyo Sharingan membutuhkan jumlah chakra yang sangat besar, chakra Hagoromo tidak terkuras berkat Rinnegannya.
Baca Juga: Termasuk Naruto, 5 Kage yang Bisa Mati Setelah Onoki di Boruto
3. Madara Uchiha 
Lanjutkan membaca artikel di bawah
Editor's picks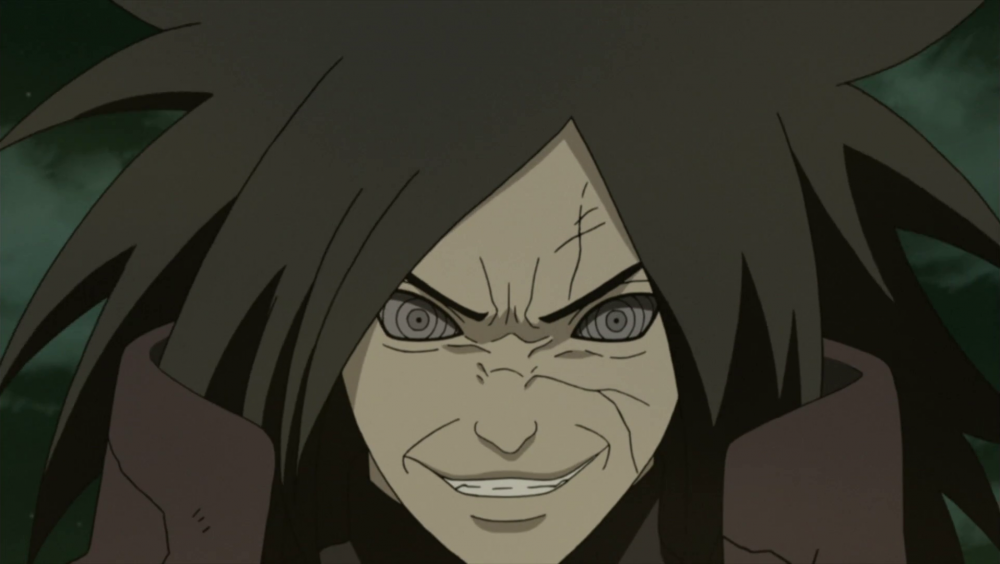 crunchyroll.com/naruto-shippuden
Dibangkitkan kembali pada Perang Shinobi Keempat, Madara Uchiha telah menjadi penjahat terbesar dalam seri Naruto. Madara tidak hanya memiliki Mangekyo Sharingan, tetapi juga memperoleh Eternal Mangekyo Sharingan setelah menukar matanya dengan mata adiknya, Izuna.
Dengan mata ini, Madara dapat membangkitkan Susanoo wujud penuh yang dilengkapi dengan katana yang mampu untuk membelah sebuah gunung. Setelah mendapatkan Mangekyo Sharingan Kakashi, Madara bahkan dapat menggunakan Kamui tanpa kesulitan sedikit pun.
4. Itachi Uchiha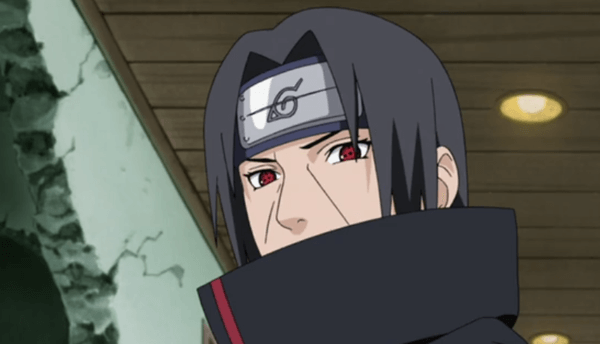 crunchyroll.com/naruto-shippuden
Itachi mendapatkan Mangekyo Sharingan setelah menyaksikan sahabatnya, Shisui, melakukan bunuh diri di hadapan matanya. Dengan begitu, Itachi mendapatkan kekuatan yang cukup untuk membantai klannya sendiri.
Berkat Mangekyo Sharingan, Itachi dapat menggunakan api abadi, Amaterasu, dan Genjutsu yang dapat menjebak musuhnya dalam ilusi, Tsukuyomi. Itachi juga memiliki Susanoo yang dilengkapi dengan Pedang Totsuka dan Cermin Yata.
5. Obito Uchiha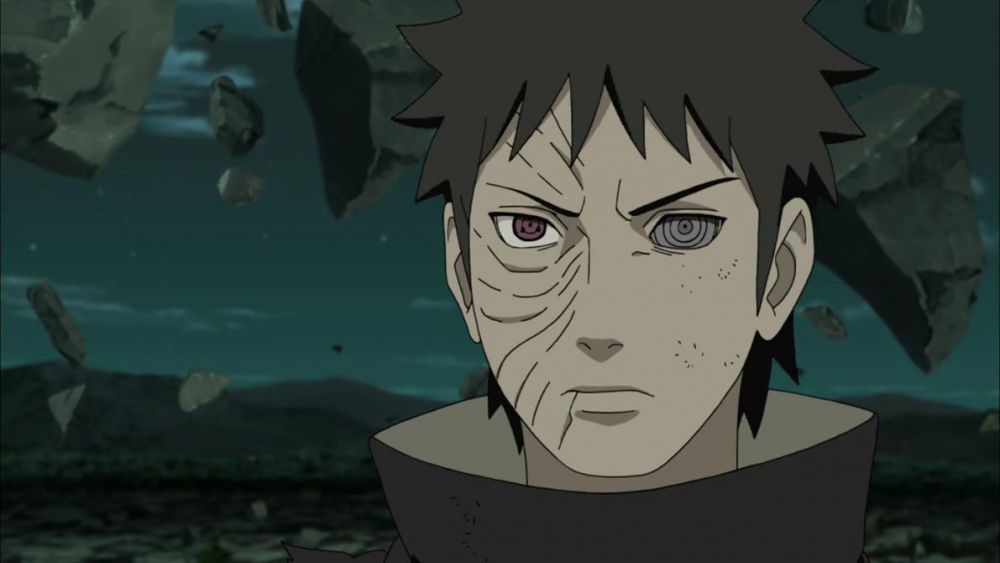 crunchyroll.com/naruto-shippuden
Obito berhasil membangkitkan Mangekyo Sharingan setelah menyaksikan Kakashi membunuh orang yang ia cintai, Rin. Namun, karena Obito memberikan salah satu matanya kepada Kakashi, Obito tidak dapat menggunakan kekuatan Mangekyo Sharingan dengan maksimal.
Obito tidak dapat membangkitkan Susanoo dan hanya dapat menggunakan Kamui jarak pendek. Meskipun begitu, Obito dapat menjadi tidak berwujud dan memindahkan dirinya ke tubuh orang lain. Saat Obito memasuki tubuh Kakashi untuk sementara, Kakashi dapat memanfaatkan kekuatan Kamui dan membangkitkan Susanoo yang kemudian ia gunakan untuk membantu Naruto dan Sasuke mengalahkan Kaguya.
Meskipun harus dibangkitkan dengan cara yang mengerikan, kekuatan yang diberikan oleh Mangekyo Sharingan memang tidak main-main. Selain dapat membangkitkan Susanoo, Mangekyo Sharingan juga memberikan penggunanya kekuatan yang luar biasa seperti Amaterasu, Kamui, hingga Tsukuyomi!
Baca Juga: Naruto: 5 Hal yang Tidak Kamu Ketahui tentang Klan Uchiha
IDN Times Community adalah media yang menyediakan platform untuk menulis. Semua karya tulis yang dibuat adalah sepenuhnya tanggung jawab dari penulis.
Sours: https://www.idntimes.com/hype/entertainment/arya-nenggala/pengguna-mangekyo-sharingan-terkuat-dalam-anime-naruto-c1c2
Madara Sharingan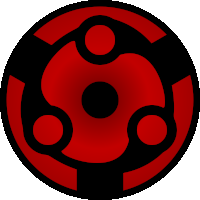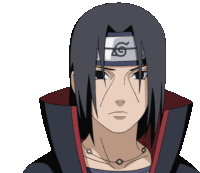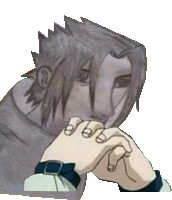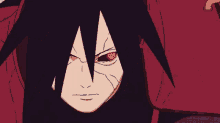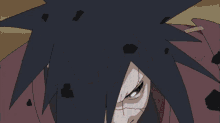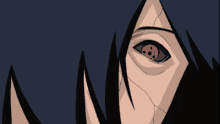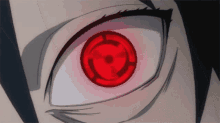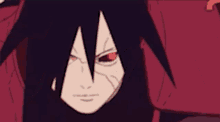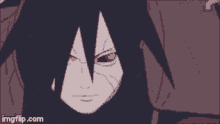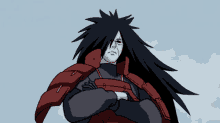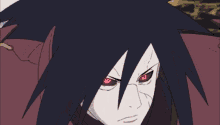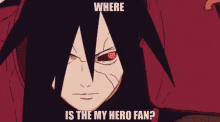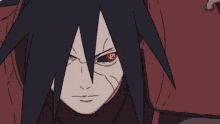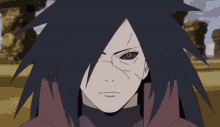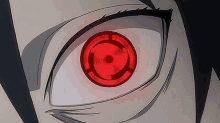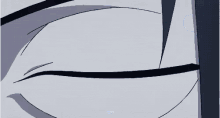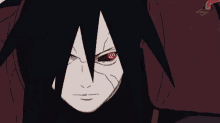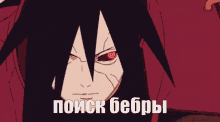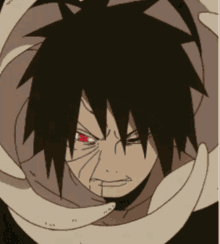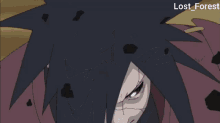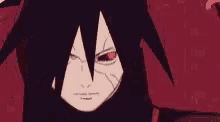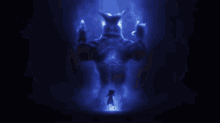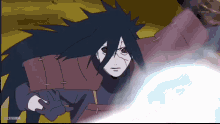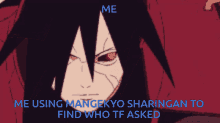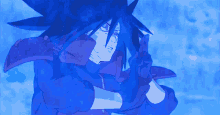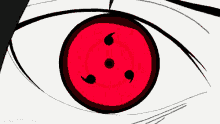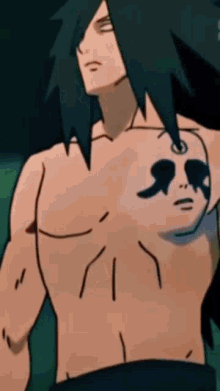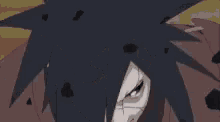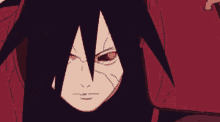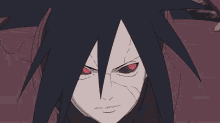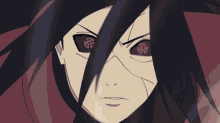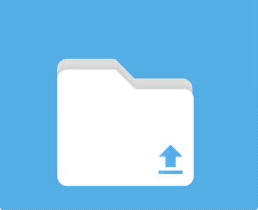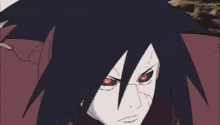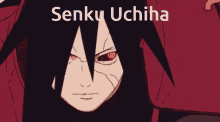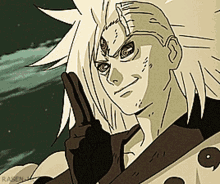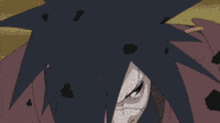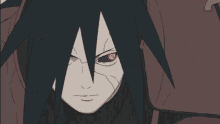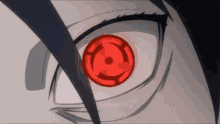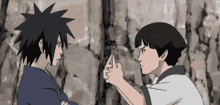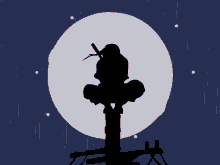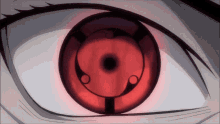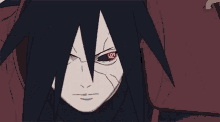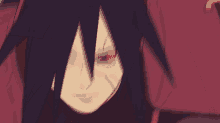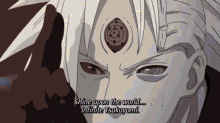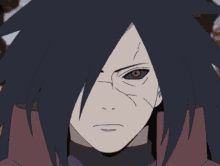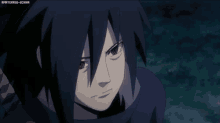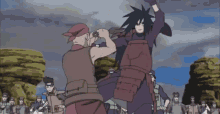 Sours: https://tenor.com/search/madara-sharingan-gifs
Hagoromo awakens Rinnegan and Mangekyou Sharingan
Naruto: 6 Strongest Mangekyo Abilities (& 4 Characters Whose Abilities Were Never Revealed)
The Mangekyo Sharingan is a powerful Dojutsu Kekkei Genkai possessed by certain members of the Uchiha clan. The awakening of this eye is usually triggered through emotional trauma caused by the death of someone close to the user.
RELATED: Naruto: The 10 Smartest Characters, Ranked
Once awakened, the Mangekyo Sharingan heightens all the powers of the regular Sharingan, along with granting special abilities that are unique to the user. While there have been many users of this eye in Naruto, not all of them have had their Mangekyo abilities revealed. Here are 6 strongest Mangekyo Sharingan abilities and 4 characters whose abilities were never revealed.
10 Strongest Ability: Tsukuyomi
Tsukuyomi is an ability of Itachi Uchiha's right Mangekyo Sharingan and it is arguably the strongest known Mangekyo Sharingan genjutsu in the series. Using this power, Itachi could cast a Genjutsu on his target and trap them in a world where space and time could be freely manipulated by him.
Just being trapped in this Jutsu for one second could prove to be lethal for anyone. Furthermore, this Genjutsu is one of the very few that can actually kill the target, making it even more overpowered.
9 Never Revealed: Madara Uchiha
The legendary Uchiha clan member, Madara was one of the very first people to awaken the power of the Mangekyo Sharingan. Using these eyes, he was able to rise to the very top and fight on par with Hashirama Senju, the God of Shinobi.
Although Madara's Mangekyo Sharingan was, undoubtedly, powerful, what exactly it did was never revealed to fans in the story.
8 Strongest Ability: Amaterasu
Amaterasu is a Mangekyo Sharingan ability used by Itachi Uchiha and his brother, Sasuke Uchiha. In both cases, Amaterasu is accessible through the left eye.
When used, this ability immediately burns the target with black flames that cannot be extinguished until they burn to a crisp. Both Itachi and Sasuke are extremely proficient users of this eye power.
7 Never Revealed: Izuna Uchiha
Izuna Uchiha was Madara's younger brother and just like him, he awakened his Mangekyo Sharingan at an early age. This eye granted him power great enough to fight against Tobirama Senju on an equal footing.
RELATED: Naruto: 5 Best Villains In The Series (& 5 Worst)
However, just like with Madara, Izuna's Mangekyo Sharingan powers were never revealed to the fans. Izuna died quite young after being severely injured by Tobirama in one of their battles.
6 Strongest Ability: Kamui
Kamui is one of the strongest powers in the entire Narutoverse and it was accessible to both Obito Uchiha and Kakashi Hatake. The former had access to the short variant of this ability and it allowed him to appear intangible by warping parts of his body to the Kamui dimension. He could also warp his entire body or anything in contact with him to the dimension of Kamui instantaneously.
The long variant of this eye was used by Kakashi Hatake and it allowed him to warp away targets at a distance. With enough practice, Kakashi could also use this power on himself.
5 Never Revealed: Indra Otsutsuki
Indra Otsutsuki was the older son of Hagoromo Otsutsuki and the brother of Asura Otsutsuki. He was quite gifted and had inherited the strong powers of his father. Indra had access to the Sharingan, which later became the Mangekyo Sharingan.
However, since he was barely focused on in the story, his Mangekyo powers were never revealed. In the anime, he could use Amaterasu, but it was still unclear what else he could do.
4 Strongest Ability: Kotoamatsukami
Known to be one of the greatest Genjutsu in the Naruto world, Kotoamatsukami is a Mangekyo Sharingan power that was accessible to Shisui Uchiha. Using this ability, Shisui could cast a powerful Genjutsu on one or multiple people at the same time and manipulate them without them knowing about what was happening.
RELATED: Naruto: The 10 Strongest Jinchūriki In The Series, Ranked
To the target, the decisions would feel like their own, which is what made this power truly fearsome. After Shisui, Itachi's crow, along with Danzo had the power to use this Genjutsu as well.
3 Strongest Ability: Kagutsuchi
Kagutsuchi was used by Sasuke Uchiha through his right eye and it gave him the power to control the flames of Amaterasu freely. While the left eye gave him the power to use black flames at will, the right one gave him the power to apply shape transformation to the flames and manipulate them accordingly.
This power was extremely deadly and it also allowed Sasuke to fuse black flames with other powerful techniques to increase their powers.
2 Never Revealed: Fugaku Uchiha
Fugaku Uchiha is one character whose powers were never truly revealed to the fans. He was a shinobi worthy of competing for the title of the 4th Hokage of Konohagakure, which speaks volumes about his skill.
In the anime, Fugaku Uchiha was shown having the Mangekyo Sharingan, which he awakened during the Third Great Ninja War. Although it wasn't revealed in the manga, Fugaku did have a lot of knowledge of the eye, which implies that he could potentially have had it in the manga as well. Either way, his Mangekyo Sharingan powers were never shown in the story.
1 Strongest Ability: Susanoo
Susanoo is known to be the ultimate ability granted by the Mangekyo Sharingan and it is only accessible to those who have awakened it in both the eyes. Unlike the other powers, this isn't specific to certain individuals. Instead, every Mangekyo Sharingan user is able to use this power as the ultimate form of attack or defense.
It allows the user to create a giant humanoid of chakra that fights on their behalf and protects them. In the full-body form, it is powerful enough to slice apart mountains with a casual slash.
NEXT: Naruto: The 10 Most Clever Jutsu Of Part 1
ShareTweetEmail
Next10 Last-Minute Anime Power-Ups That Came Out Of Nowhere To Save The Day
About The Author
Rei Penber (975 Articles Published)
Rei Penber is an avid fan of anime and manga. He is the author of some of the articles here that you liked, and others that you didn't. When he isn't writing, he is often reading all sorts of manga. His other hobbies include exploring the beauty of nature when he can. You can connect with him on his email: [email protected]
More From Rei Penber
Sours: https://www.cbr.com/naruto-strongest-vs-never-revealed-mangekyo-sharingan-abilities/
Mangekyou sharingan madara
Red Madara Mangekyou Sharingan Colored Contact Lenses (30 Day)
Need Help With Your Coloured Contacts Order?
Over the phone, our Customer Services Team can deal with urgent changes to orders and quick website questions; we are in the office Monday to Friday (8:30am to 4:30pm GMT).
Call: (+44) 020 3318 1459
Send a message: Fill in our customer message form if you need to contact us for any reason about your order or website questions on our Contact Us Page.
Need help with delivery and tracking? Make sure to check our Delivery Page and Tracking Page for help. Please note that some postage methods will require you to track your parcel on the courier's website.
FAQ Help & Useful Links
Have a question about using our coloured contact lenses? Make sure to visit our Care Guides to find frequently asked questions, step by step guides, and RX information all in one place.
To help you choose the right lenses for you, when you are looking at a product you will see:
Transparency Guide: Each product is rated Enhancing, Vibrant, or Full Colour to help you choose a style to cover your natural eye colour.
Product Measurements: In the product details, we list diameter and base curve so you can ensure that the lens measurements match your latest prescription.
Product Duration: Some lenses such as 30 day and 90 day types are re-usable whereas daily lenses are designed for a single use only.
Type: You are ordering either Plano (non-prescription) or Prescription contact lenses. Make sure to choose your prescription strength when you add the product to your basket, if you are ordering a prescription product. Prescription strengths are not added afterwards.
Remember: You should always consult your optician for a contact lens fitting, even if you are wearing non-prescription coloured contacts.
Sours: https://www.colouredcontacts.com/en_US/products/madara-eternal-mangekyou-sharingan
Madara Takes Izuna's Eyes
Madara Uchiha Sharingan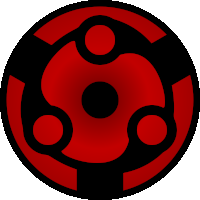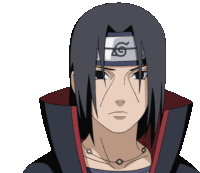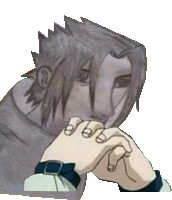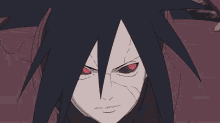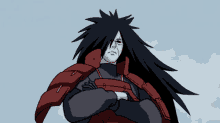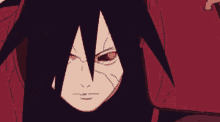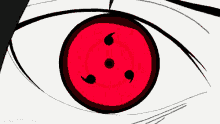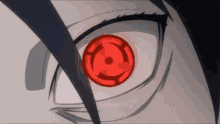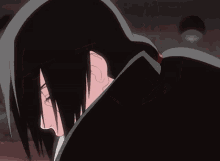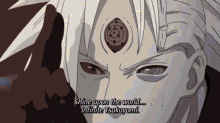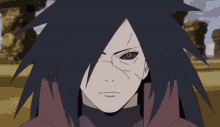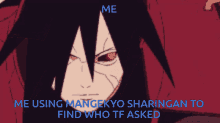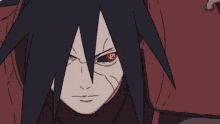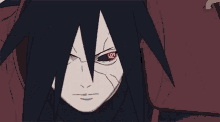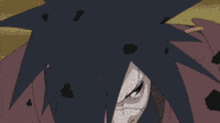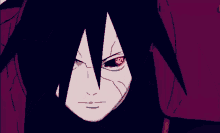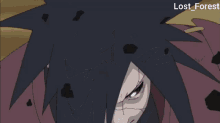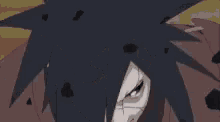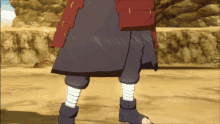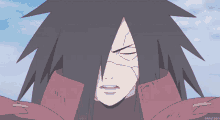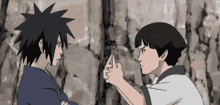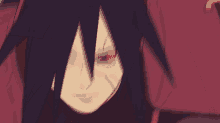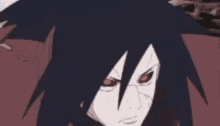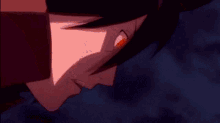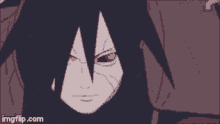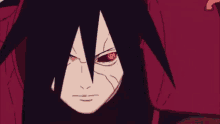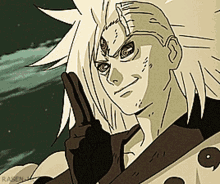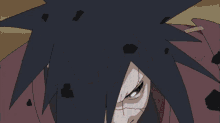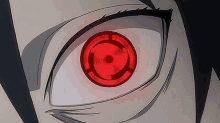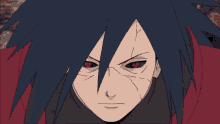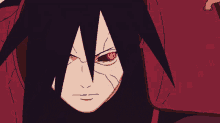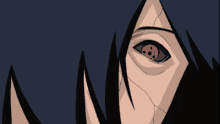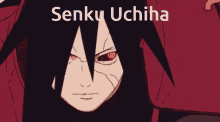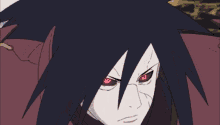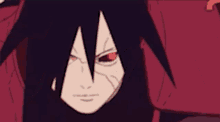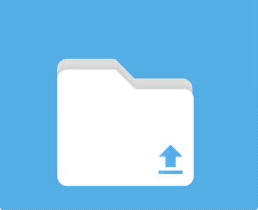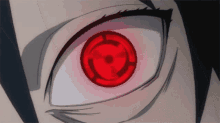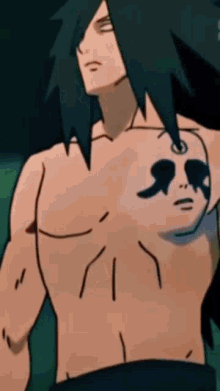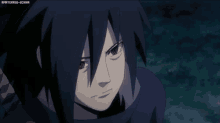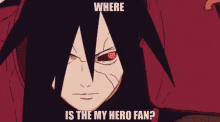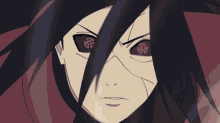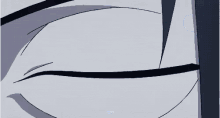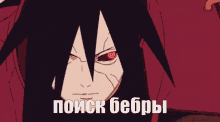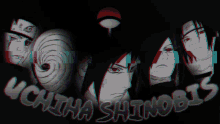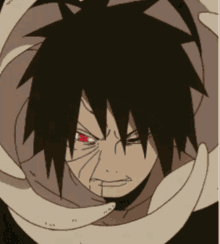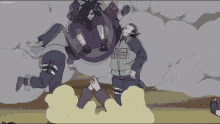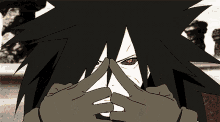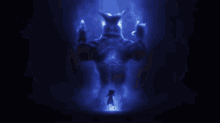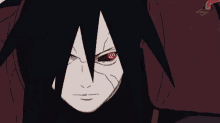 Sours: https://tenor.com/search/madara-uchiha-sharingan-gifs
Now discussing: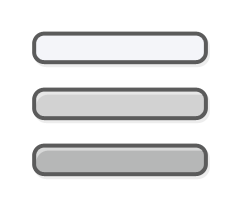 NARUTO SHIPPUDEN: Ultimate Ninja STORM 4
This item has been removed from the community because it violates Steam Community & Content Guidelines. It is only visible to you. If you believe your item has been removed by mistake, please contact Steam Support.
This item is incompatible with NARUTO SHIPPUDEN: Ultimate Ninja STORM 4. Please see the instructions page for reasons why this item might not work within NARUTO SHIPPUDEN: Ultimate Ninja STORM 4.
Current visibility: Hidden
This item will only be visible to you, admins, and anyone marked as a creator.
Current visibility: Friends-only
This item will only be visible in searches to you, your friends, and admins.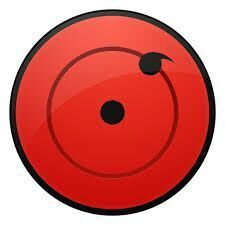 ABILITY
This form of sharingan allows the user to percieve motions.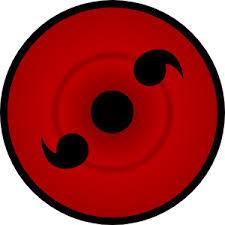 ABILITY
This form of sharingan allows the user to percieve motions as well as be able to copy the motions perceived.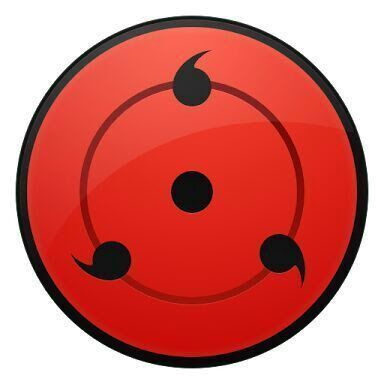 ABILITY
This form of sharingan allows the user to perceive motions, copy the motions perceived
and predict motions.
Itachi's Mangekyou Sharingan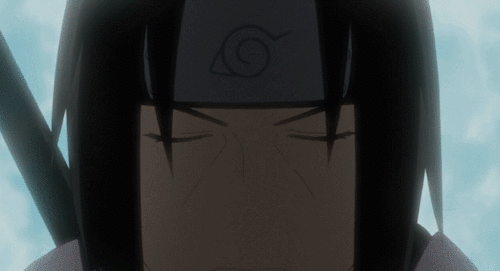 ABILITY
With his left Mangekyou he can use Tsukuyomi, an extremely powerful genjutsu that allows him to distort the victim's perception of time.
And With his right Mangekyou he can use Amaterasu, creating inextinguishable black flames.
Because he has both of his Mangekyou abilities, he can use Susanoo.
Sasuke's Mangekyou sharingan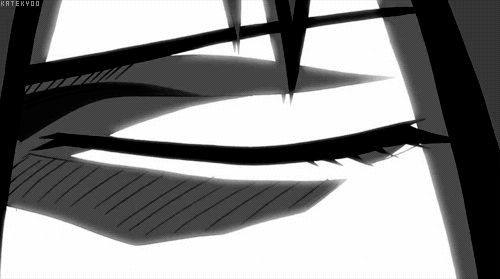 ABILITY
With his left Mangekyou he can cast Amaterasu.
With his right Mangekyou he can shape the flames or extinguish them.
He also tends to use genjutsu with his right Mangekyou.
Because he has both of his Mangekyo abilities, he can use Susanoo.
Obito / Kakashi Mangekyou Sharingan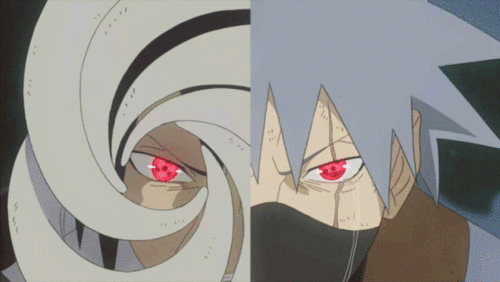 ABILITY
Obito's Mangekyou sharingan is able to use close-range Kamui, allowing the user to teleport themselves or those they're in contact with to Kamui's dimension.
Kakashi's Mangekyou sharingan is able to use long-range Kamui, allowing the user to create a barrier around a target that teleports them to Kamui's dimension, though this requires precise aim.
Madara's Mangekyou sharingan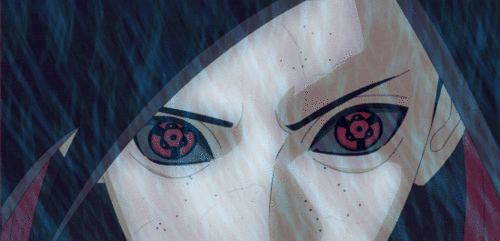 A B I L I T Y
Madara's mangekyou sharingan power haven't been revealed. One of the revealed ability is the power to control the Kyuub
The usage of the eyes lead Madara to lose his vision.
It's not known what the individual abilities of each of his eyes but he became one of the strongest shinobi to ever live.
Shisui's Mangekyou Sharingan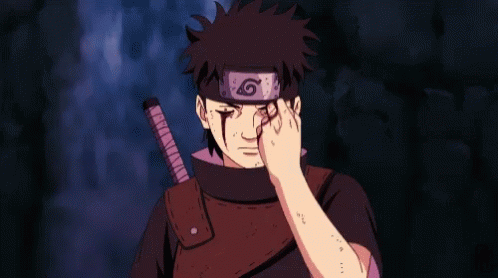 ABILITY
With each of his eyes he could use Kotoamatsukami, a powerful genjutsu that allowed him to manipulate an opponent's thoughts completely without them having the slightest idea that they were being controlled.
Rai's Mangekyou Sharingan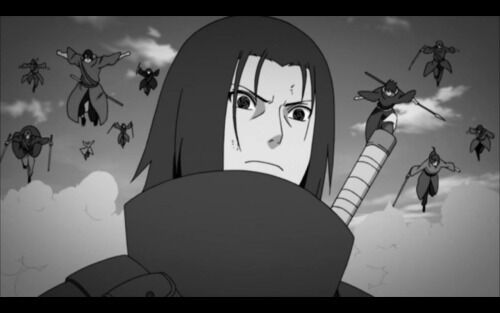 ABILITY
He could use one of its most forbidden techniques Izanagi. He was so adept in using the powerful technique, he was also able to affect an entire battlefield with it.
Baru's Mangekyou Sharingan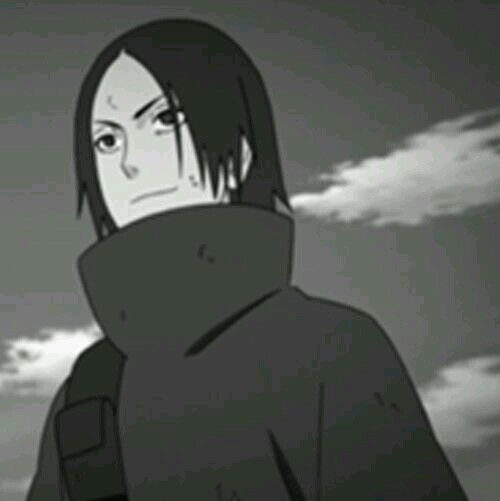 ABILITY
He along with rai izanami was able to use the Uchiha clan's Izanagi technique.
Naka's Mangekyou Sharingan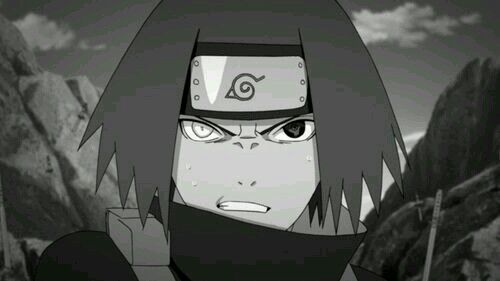 ABILITY
Hia sharingan granted him the ability to use the technique Izanagi, which he apparently used obsessively with such skills that he could survive combat against several other Uchiha.
Naori's Mangekyou Sharingan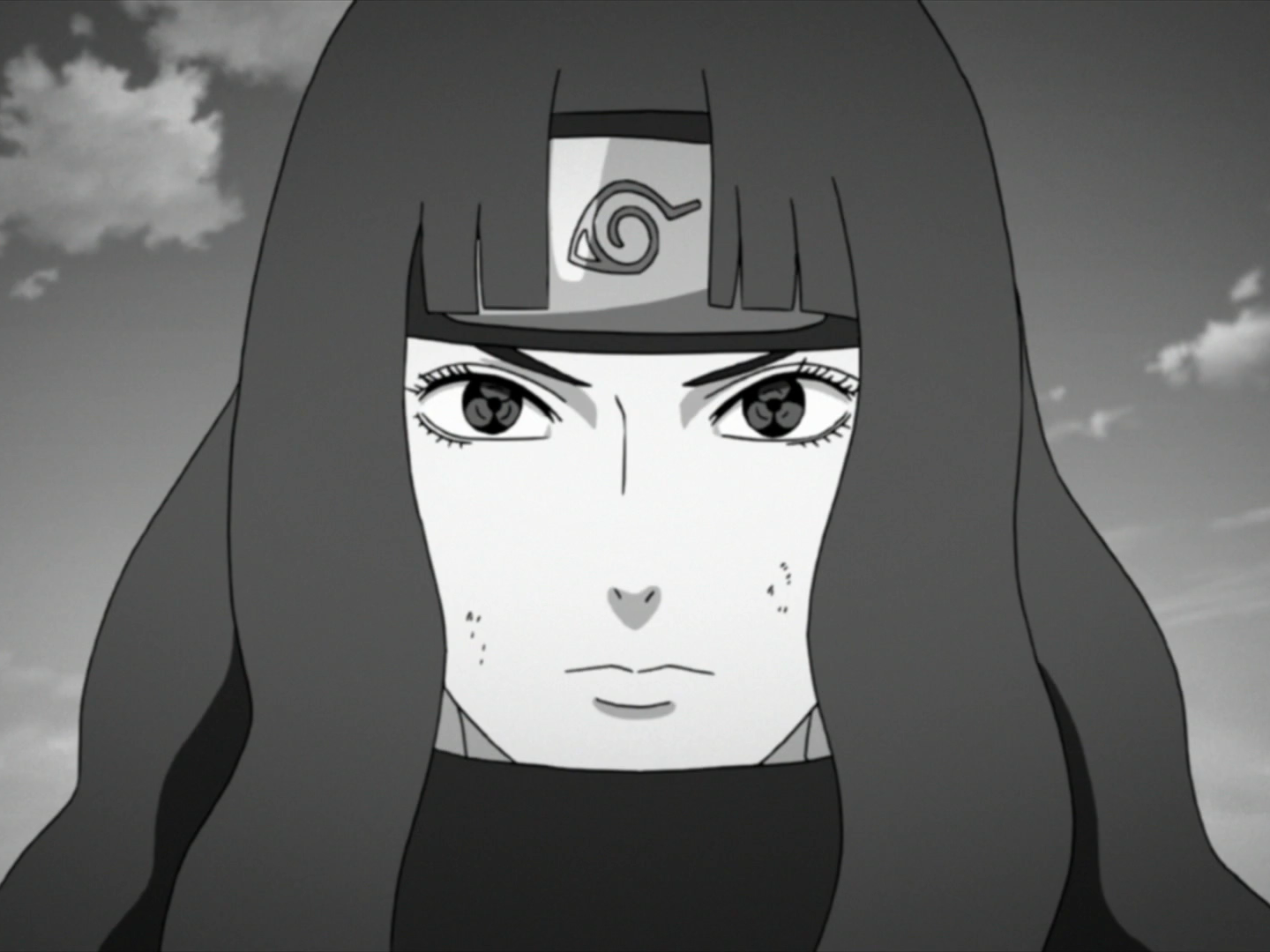 ABILITY
She was also able to use one of the clan's kinjutsu: Izanami which traps the target in an endlessly-looped genjutsu with no hope of escaping unless they accept themselves.
Madara's Eternal Mangekyou Sharingan

ABILITY
He could use multiple forms of Susano.
He could also use his Sasano to shape it around tailed beasts to strengthen.
Sasuke Eternal Mangekyou Sharingan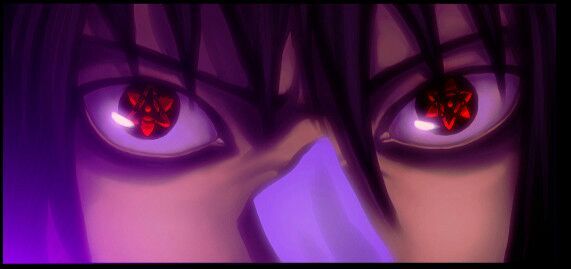 ABILITY
Gave Sasuke an even higher capability of reading his opponents movements and to fluidly act upon.
He could also use a new form of Susano.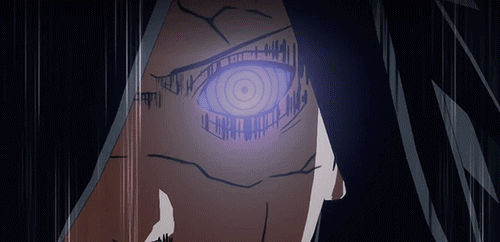 ABILITY
With the rinnegan, Madara could use all of the abilities of the six paths technique.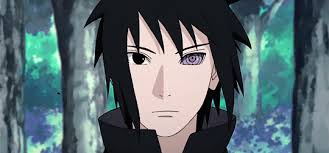 ABILITY
Sasuke gained the ability to touch Madara's Chakra disruption blades without suffering their after effects.
He is also able to see invisible targets.
And he gained the ability to transport himself or any target near him within limited range.
And that's it, hope you guys enjoyed!


Sours: https://steamcommunity.com/sharedfiles/filedetails/?id=1621332523
2230
2231
2232
2233
2234