Tons of people decorate their laptops for no other reason than to make it stand out among the crowd. But when you decide to decorate your laptop you might not find it as easy to generate ideas as it is for others. That's why we compiled these 10 creative ways to decorate your laptop so that you can get a headstart on planning. 
1. Decorate Your Laptop With A Variety Of Different Stickers.
One of the most popular ways to decorate your laptop is with stickers. Think of your computer as being a brand new car right off the lot; wouldn't you want to personalize it? The best part about this is that you can either put a few on its surface – or a ton – depending on your preference. Choosing something goofy – or something serious – are only two of the options among many. For example, if there is a certain organization that you support or feel strongly about you can put it on display – just as much as you can a meme.
2. Decorate Your Laptop With Rhinestones.
Rhinestones allow you to be more versatile – no matter what style design you choose. One example of something you can do is shape them into your initials – or even make a different set of letters altogether. This gives you the option of keeping your favorite quote close by – and right at the touch of your fingertips. Just be sure that you secure them tightly so that they don't fall off over the course of time. 
3. Decorate Your Laptop With Skins.
There is a wide range of laptop skins that you can use as decoration. The best part about this is that you can even go as far as customizing them; one example, in particular, is adding your dog or cat to your laptop skin if you're a big animal lover. Then you not only have them at home – but you can take them with you when you're on the go; all of the compliments that you'll get are just an added bonus to how cute your laptop will look. 
4. Decorate Your Laptop To Fit The Season – Or Holiday.
Several holidays take place in a year's time giving you the opportunity to switch up your laptop's style – instead of sticking to just one. So when Christmas rolls around you can put a tree on the front – or an egg during Easter time – and so on. Then your PC will be all decked out in any and every season. 
5. Decorate Your Laptop Keyboard.
Here's one that many dismiss in favor of their laptop's exterior; either that or they just put decal around the keys of their PC – but what about on the keys themselves? This is where DIY comes in handy – which allows you to save on money that you might have spent on premade decorations. In fact, one example of what you could do is incorporate colorful tape – by measuring the length and width of each key – and cutting it according to such. 
6. Decorate The Frame Of Your Laptop With Fur.
If you are extra AF – like me – then you're sure to love this decoration idea; after all, who doesn't love fur? Besides, all that you need in order to complete this look is some fur – for the outer edge of your laptop – in whatever color you choose. Just be sure that whichever way you decide to secure it is safe on your laptop's paint.
7. Make Your Laptop Into A Pillow. 
This one has to be one of my all-time favorites – especially since I'm a huge fan of naps. If you are too then try decorating your laptop with a small throw pillow. It might sound crazy at first, but it's also resourceful. All that you need in order to do this is two sets of velcro – a small piece to place on one side of the pillow and another to place on the top of the laptop. 
8. Make Your Laptop Glow-In-The-Dark. 
All of us have experienced the struggle that comes with stumbling over household items late at night. In fact, it's oftentimes hard to see – unless you are someone who keeps a dim-lit light on in or near your room. In turn, the last thing you want is to trip over your laptop and damage it as well as yourself. That's where a glow in the dark design comes in handy – and looks trendy in the process.  
9. Decorate Your Laptop With Photos.
We all need a reminder – every once in a while – for the times when we find ourselves feeling homesick. Placing photos on top of your laptop serves as the perfect way to do this because all you have to do is look down at its surface to spot your loved ones. Not only that, but no one else can say that they have the same style of laptop decor as you. In fact, you can even go as far as making a collage of all your photos – and turning it into a laptop skin. 
10. Make Your Laptop Into A Bulletin Board. 
Are you still unsure of what design to do? If so, then get a snap-on case – in all white – and let your creativity flow. This will allow you to do practically anything – while personalizing your laptop in the process. Fortunately, you don't have to stick to only one style because your options are endless – so feel free and make your laptop as wild and crazy as you'd like.
Decorating – although fun – doesn't always pose as an easy task. That's why we hope these 10 creative ways to decorate your laptop help inspire you on what to do. Don't forget to share – and let us know what you think – in the comments below!
Featured Image Source: https://www.pexels.com/photo/adult-african-american-woman-blur-business-1181352/
Sign Up to Our Newsletter
Get notified about exclusive offers every week!
Whitney Crinklaw
Whitney is a senior at Missouri State University - majoring in English/Creative Writing and minoring in Journalism. In her free time she enjoys freelance writing - and creating content for her blog. She writes to encourage/uplift others - and hopes to one day have her own magazine column.
Whitney CrinklawSours: https://www.society19.com/creative-ways-to-decorate-your-laptop/
From Cool Skins to Glitzy Makeover: Awesome Ways to Decorate Your Laptop
When it comes to personalizing things, we're masters at adding our own custom details to our stuff. Whether it's the smallest details in our room or the bigger decorative pieces in our house, our clothes or our accessories, we just love putting our own creative touch on the things we buy. Just because we can't make something ourselves doesn't mean we can't still embellish it to show our personality! Even our most expensive pieces of technology have been known to undergo DIY makeovers and our laptops are not exception.
Just in case you'd like to add a bit of personality to your own laptop but you feel like you could use some inspiration, here are 15 awesome ways to safely decorate your personal computer without damaging it!
1. Internet and pop culture laptop stickers
VIEW IN GALLERY
Are you a big social media guru who maintains a big social media presence and loves sharing your life or expertise online where you can help your followers learn things or share stores? Then what would be better to decorate your laptop with than pop culture and social media stickers? Katherine Elizabeth guides you through the process of making and arranging different logos and sayings that relate to your online life and tastes.
2. Stripes and sparkles hand painted case
VIEW IN GALLERY
Do you actually already have a thin, clicking laptop case to cover the outside of your computer with but you can't help but feel that it's just a little too plain for your tastes? Well, you could buy one that's more exciting looking, but we think it would be a lot more fun and satisfying to simply customize the one you already have to give it a little extra style! That doesn't mean you have to get complicated; Lisa Pullano transformed theirs in a stylish way by adding a few chicly messy painted stripes to contrast with some strips made completely of glitter.
3. Patterned washi tape stripes
VIEW IN GALLERY
Do you love the stripes idea but you don't actually have a snap on case, so you're not sure paint is the best way to go for you? Well, we'd say that's a wise decision, but we also want you to know that it doesn't mean you can't have your stripes! Check out how Apartment Therapy made an eye catching striped pattern right on the outside of their laptop itself using brightly coloured and patterned washi tape.
4. Hand painted galaxy laptop
VIEW IN GALLERY
Is your laptop actually an older model that you kind of built, altered, and pieced together yourself because you're a bit of a techy and you wanted to give it a certain combination of features that store bought laptops don't usually come with affordably? Well, since it's already a DIY creation, why not take it to the next level and add your own design too? If you're an avid hand painter and you think you can be careful enough with a splattering technique to keep your work under control on a piece of technology, we have a feeling you'll love recreating this beautiful galaxy paint job by Park Rin.
5. Tumblr inspired cut out decor
VIEW IN GALLERY
Are you an avid Tumblr user who has always loved aesthetic blogs, cute theme images, and browsing through people's memes or cartoons and illustrations? In that case, we have a feeling you'll get a real kick out of the way Lydia Deramchia made these awesome Tumblr inspired cut outs, featuring all kinds of trend images, emojis, and online jokes.
6. Rainbow dotted paint design
VIEW IN GALLERY
Were you very intrigued by the idea of hand painting a design right onto your laptop but you'd rather create something slightly more subtle and easy to keep contained to one corner? Perhaps you'd rather make a smaller design because you'd like to be able to mimic it on your smaller devices too! In that case, we think perhaps this lovely dotted paint pattern, inspired by pointillism techniques, might be the best idea for you. See how it's done in more detail on Cake, Carrots, and Curls!
7. DIY mermaid laptop skin
VIEW IN GALLERY
If you're going to decorate your own click-on laptop skin, would you rather create something so eye catching that people can't believe you made it yourself? Then perhaps embellishing it with a little bit more than tape or paint is the best idea for you. We can't get over the absolutely stunning finished results of this custom made mermaid laptop skin by Quiet Lion.
8.Wood grain contact paper laptop skin
VIEW IN GALLERY
There are all kinds of awesomely coloured, patterned, and visually textured laptop skins premade out there that you can buy in stores or online, but what if you can't quite find the one that's precisely what you're looking for? Well, we think that's exactly the kind of situation where your DIY skills can save the day! This tutorial from Apartment Therapy guides you through the process of making a stick-on laptop skin, specifically a beautiful wood grain design, from contact paper.
9. Personalized flower laptop skin
VIEW IN GALLERY
Were you a huge fan of the mermaid idea we showed you, but it was more because you love the idea of using 3D embellishments and rhinestones than because you love mermaids? In that case, here's another design using the same kinds of DIY trinkets but in a slightly more subtle way! Cici Dawn shows you how to make cute floral corners to accompany embossed letters spelling out your name.
10. Customized magazine collage laptop skin
VIEW IN GALLERY
Are you looking at your laptop skin and thinking about how good it would look covered in cut outs but you're not sure you have the time to go to the trouble of making your own stickers or specifically themed cut outs? Then why not reach back into your old kid crafting days and cover your case in a brightly coloured magazine collage? Jennifer Omaly shows you how to do it lie a decoupage craft.
11. Jacket patches laptop skin
VIEW IN GALLERY
Have you been collecting jacket patches for a while now because you had dreams of sewing them onto an old denim coat to make a cool custom piece, but you never got around to it because you realized how time consuming sewing around the edges of each one will be? Well, why not repurpose those patches into another, easier project instead? We love the way A Little Craft in Your Day glued them all across the top surface of a click-on case for a cool, kitschy effect.
12. Instagram inspired laptop skin
VIEW IN GALLERY
Are you the kind of nostalgic person who mostly has an Instagram account because it gives you somewhere to collect your memories all in one place, making them easier to scroll through when you're bored? Then why not choose some of your very favourites and recreate this Instagram inspired case cover from LaurDIY! We love the way they arranged the case to mimic the grid layout of your actual Instagram feed in the app.
13. Vinyl sparkle dots DIY laptop skin
VIEW IN GALLERY
Were you pretty intrigued by the dotted hand painting case we showed you earlier but you'd rather make your dots a little bigger and more eye catching because you don't plan on making your phone or tablet match? Then perhaps you'd prefer this laptop décor made of sparkling scattered polka dots created by By Stephanie Lynn! It adds a bit of glitz and glamour without taking things too over the top.
14. Pretty patterned keyboard keys
VIEW IN GALLERY
Are you actually so used to working on your laptop after years of school, writing, and office work, that you find you don't even need to look down at the keys to use the computer anymore? Then why not give them a super fun facelift instead of just leaving them with their original labels? We love the way Making it With Danielle used a fun contrasting scheme of washi tape cut down to size to cover each key.
15. Printed wax paper and laminate laptop skin design
VIEW IN GALLERY
Were you intrigued by the idea of making your own printed laptop skin but you're just not sure that the contact paper idea we showed you earlier is quite the tutorial for you? Then here's a slightly easier alternative that uses a few different materials. Check out how The Fantesstic Life created an awesomely patterned laptop skin from printed wax paper and laminate in just a few simple steps!
Sours: https://wonderfuldiy.com/how-to-decorate-laptop/
Laptops are the new best pastime after Television sets. All the gamers are hooked to their laptops. All the techie kids of your house are binging on the technicalities of a laptop. What we are looking ahead to is beautifying this experience. We are going to work on the laptop décor ideas that includes the back of the screen, which means the front of the laptop while you carry it. What is better than carrying a beautiful e-notebook in your hand, one which is envied by one and all. So, let us get started.
DIY Laptop Decor
We can customise our laptops in different ways. The easiest and cheapest way is using laptop stickers. You can easily get labels from online stores and then you can print any of the sticker shapes or beautiful shapes to print on the labels. These all will become the stickers for your laptop. Paste these on your laptop back as and how you like. You can even make a keyboard template. You can choose the design you like and lighten it so that you are able to locate your keys well. Now print this design on labels and then cut out each key individually and paste them on the keys. For wallpaper inspo and better understanding look up:
DIY Laptop & Phone Skins
We can go for a customised laptop back cover. We will be using online pictures and the vinyl sheet combined with the adhesion sheet. For a laptop skin we need to divide the pattern on two sheets so that we get the complete design on the back. For this we will be using photoshop. Now print the design on the back of the vinyl sheet. Now join the two. Use adhesion sheet, at the back. Now highlight the outer dimensions and any other positions you wish to be highlighted. Cut them out. This video also provides the idea for the phone skin. For better understanding of this DIY look up:
DIY Laptop Decor
Go to picmonkey.com and choose your favourite template to place over you're your keyboard. Now select the hues and the brightness level. Now print this design on a sticking paper and cut every key carefully and stick it on. Now lets get designing the back of the laptop. Cut some beautiful plant designs after printing them on A4 sheets. Now apply double tape on both sides of the design. You can but some clear casing for your laptop. Now use super glue to stick these designs on the inside of the clear casing. Your customised laptop case is ready. For better understanding of this laptop décor DIY lookup:
https://www.youtube.com/watch?v=DyQBmZimOm0
DIY Affordable Tumblr Inspired Custom Laptop Case
First of all get a clear casing for your laptop. Now cut the symbol for your laptop if you want it to remain prominent while you decorate the casing. Mark the logo on paper and then cut it. Be careful with the logo because you don't want a messy logo to be showing up beneath the design. Now place your clear casing on the laptop and then place your cut-out logo on top of it. You can use double tape for perfection. You would not wish the glitter to enter the cut-out space. It will be very good if you happen to find a case with you logo cut-out already. That will save perfection and time. Get a spray glue and spray it on small sections and then pour glitter on it. This is the fun part but if you are holding down your cut-out your hands might get messy with all the glue. Your glitter laptop case is ready. For better understanding of this DIY look up:
https://www.youtube.com/watch?v=u7RcijQIPk0
DIY Crystal Laptop Case
Let us make a crystal laptop case. It is fun to make, moreover it comes out to be really beautiful. We want a clear case, some rhinestones (like to cover the area), tweezers, for perfection and glue. First of all decide which area you wish to cover with the crystals. Once you have decided that, remove any previous stickers or adornment. Now place your clear case over the back. Now start either by applying glue on the are or you can apply glue on each rhinestone while placing it on the place. We are here covering the logo of the laptop with rhinestones. Be careful while aligning your crystals. You should not leave any space in between. First of all make the outline, this will make your work easier and will save you time and the mess. We have also placed crystals on the outer edge, as we are going to cover it inwards afterwards. Now start filling it inwards. And fill upto where you like. Your crystal DIY laptop case is ready. For better understanding look up:
I hope you enjoyed every bit of this segment. They surely look great. Hope your hardwork pays off.
Read More
Tags:Laptop DecorLaptop Skin
Sours: https://www.k4craft.com/best-laptop-decor-diy-ideas-for-glitzy-makeover/
DIY LAPTOP DECOR - CONY EDITION #StikerLine
All of us every day spend a certain time in front of our computers. How to make this time to be more interesting for you? Look at these creative decorations and "fashion" accessories for your laptop that quickly and easily you can make them at home. Your imagination is the limit, release the creativity and create masterpieces!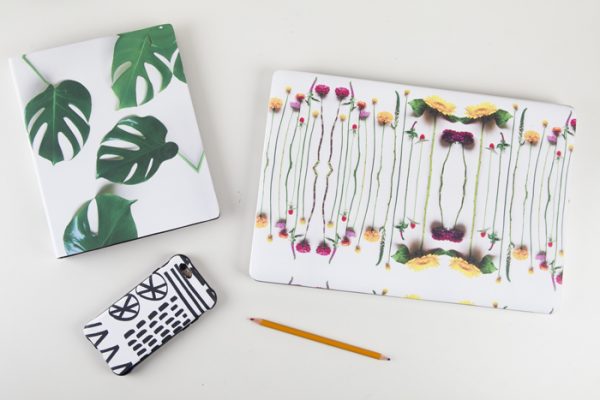 Image credit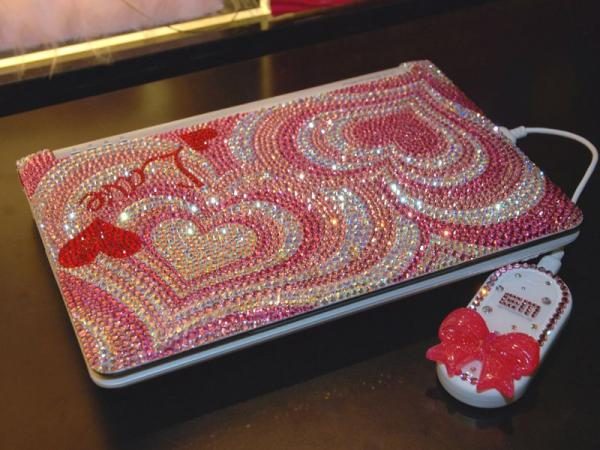 Image credit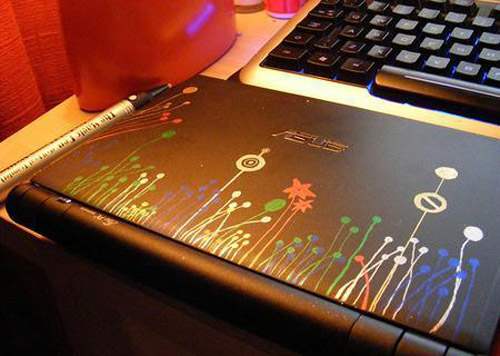 Image credit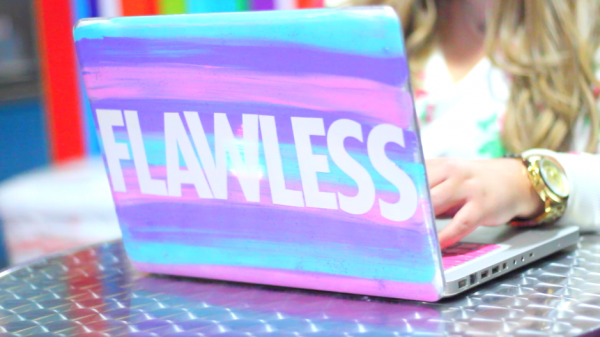 Image credit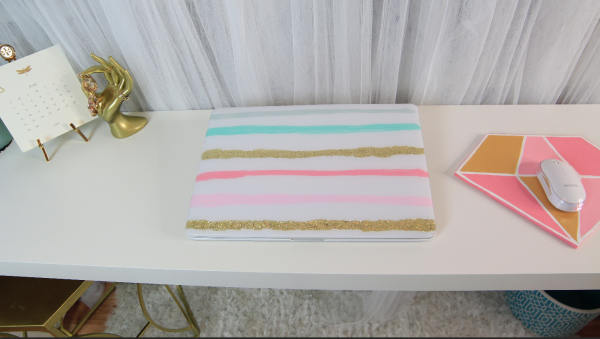 Image credit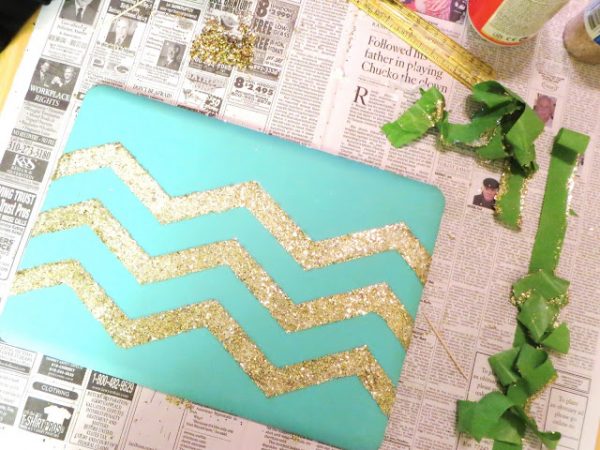 Image credit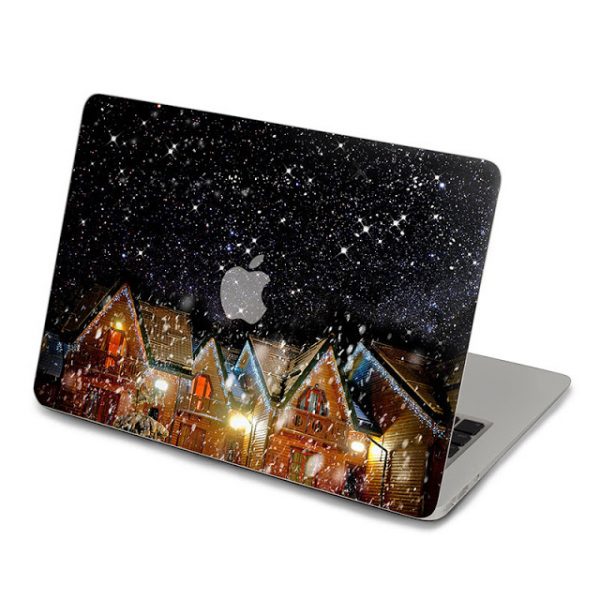 Image credit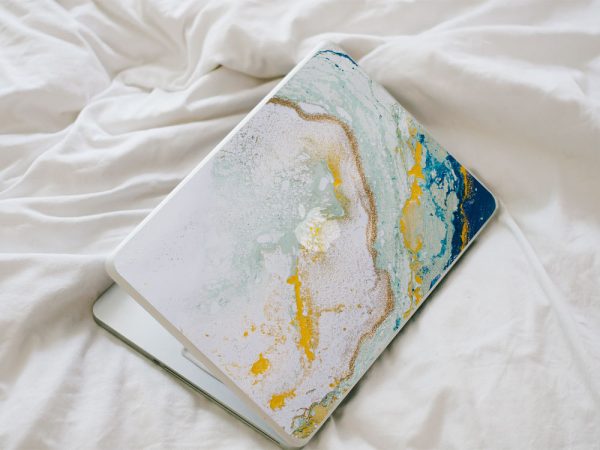 Image credit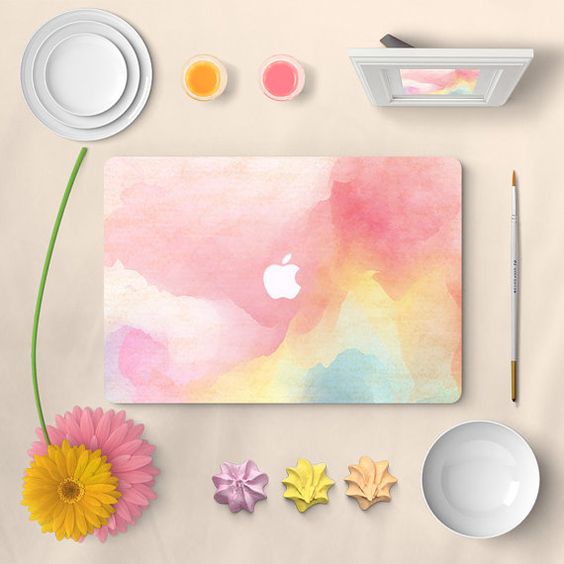 Image credit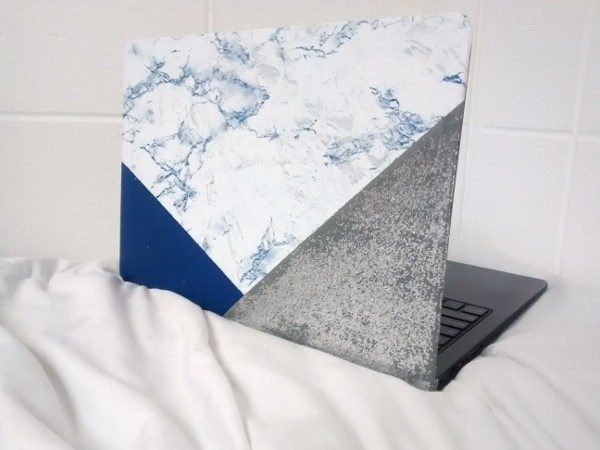 Image credit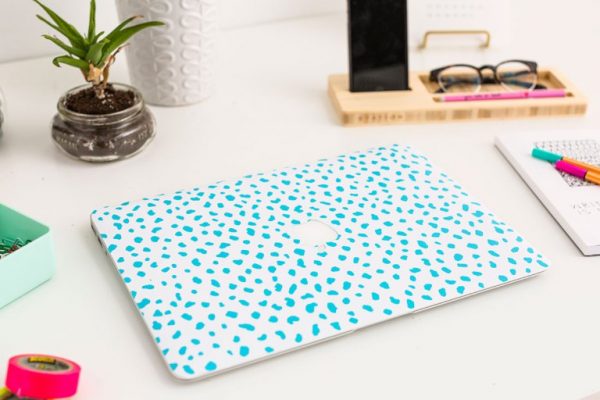 Image credit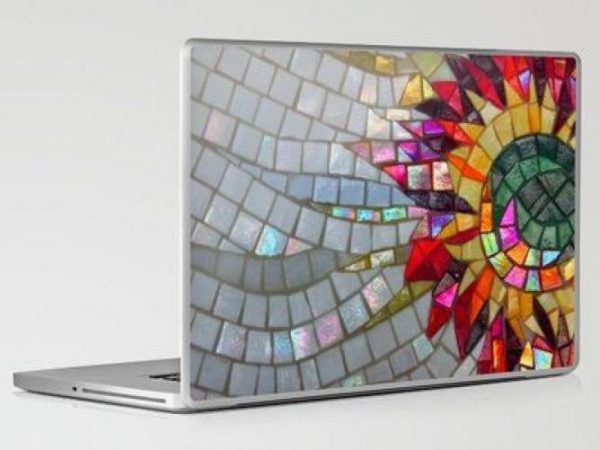 Image credit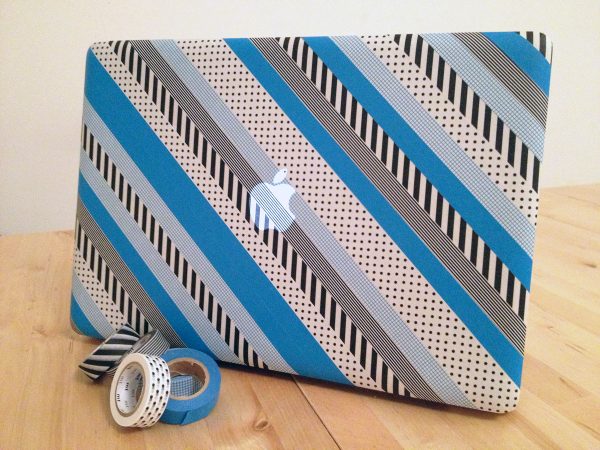 Image credit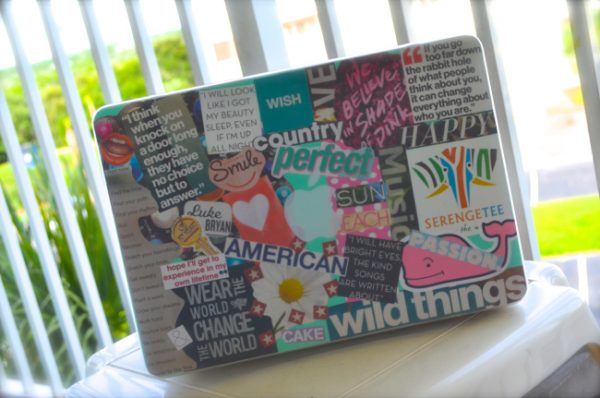 Image credit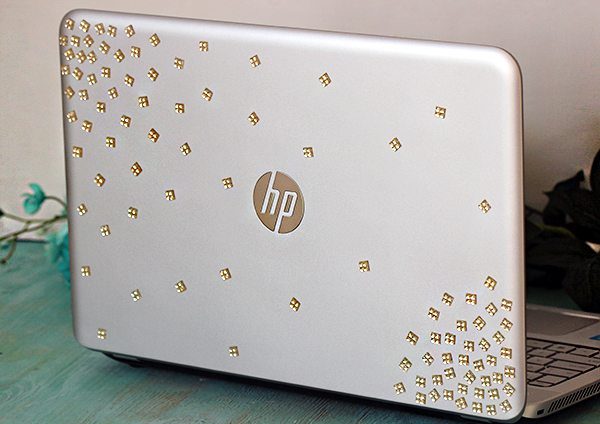 Image credit
Sours: https://www.littlepieceofme.com/diycrafts/diy-laptop-case-decoration/
Decoration diy laptop
.
HOW TO MAKE YOUR LAPTOP AESTHETIC (Customize Windows 10 laptop) I How to make a wallpaper organizer
.
You will also be interested:
.
2191
2192
2193
2194
2195