64GB Corsair Vengeance LPX DDR4 3600MHz PC4-28800 CL18 Octuple Channel Kit (8x 8GB) Black by Corsair
Sound & Photo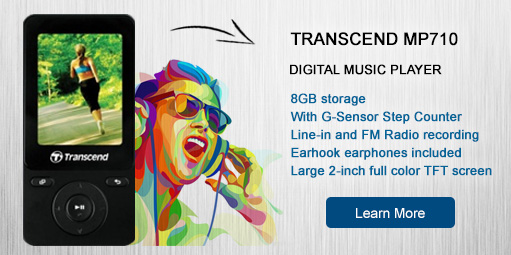 Systems
GPS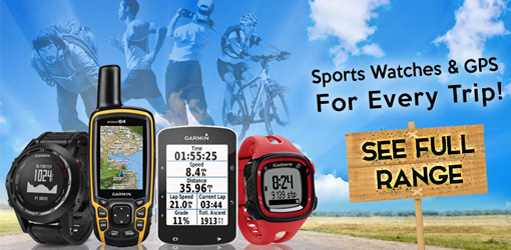 Gaming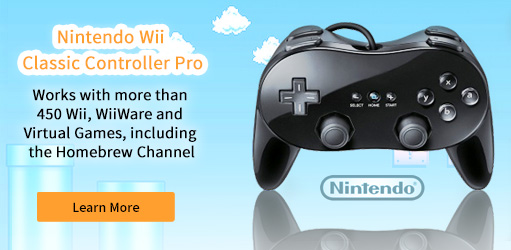 Home & Hobby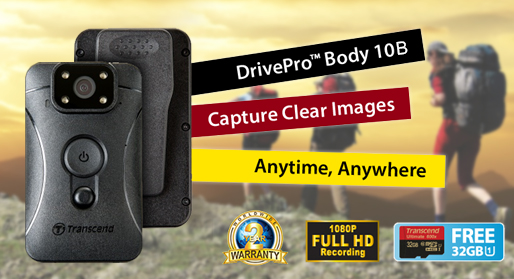 Hot Deals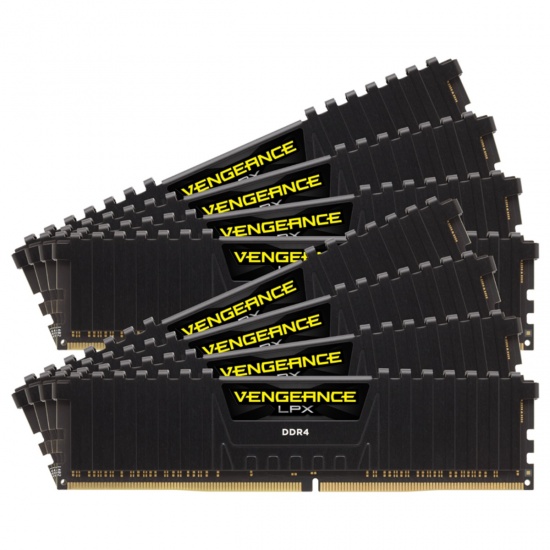 Product temporarily not available
Ships in 9 days
Express shipping to Russia from only € 25.99!

IN STOCK – ships in 9 days

At MemoryC we have multiple warehouses. This product is available to be transferred to the warehouse nearest your location, and is estimated to be available to ship within 9 days from your order.
Shipping Location

Enter new post code to refresh estimated delivery time.

Update
Code not recognized
Shipping Location

Select new country to refresh estimated delivery time.

Update
Key Features
64GB DDR4 Octuple Channel Kit upgrade, designed for gaming computers
Consists of 8x 8GB modules - Black Edition
Memory timings of CL18 (18-19-19-39) at 1.35 Volts
288-bit memory module, PC4-28800 DDR4 standard
Equipped with Corsair's Vengeance LPX heatsinks for improved heat dissipation
XMP 2.0 support for automatic overclocking
Backed by Corsair's lifetime warranty and free technical support
See full specifications
See product description
VENGEANCE LPX memory is designed for high-performance overclocking. The heatspreader is made of pure aluminum for faster heat dissipation, and the eight-layer PCB helps manage heat and provides superior overclocking headroom.

DESIGNED FOR HIGH-PERFORMANCE OVERCLOCKING
VENGEANCE LPX memory is designed for high-performance overclocking. The heatspreader is made of pure aluminum for faster heat dissipation, and the custom performance PCB helps manage heat and provides superior overclocking headroom. Each IC is individually screened for peak performance potential.

COMPATIBILITY TESTED
Part of our exhaustive testing process includes performance and compatibility testing on nearly every motherboard on the market – and a few that aren't.

XMP 2.0 SUPPORT
One setting is all it takes to automatically adjust to the fastest safe speed for your VENGEANCE LPX kit. You'll get amazing, reliable performance without lockups or other strange behavior.

ALUMINUM HEAT SPREADER
Overclocking overhead is limited by operating temperature. The unique design of the VENGEANCE LPX heat spreader optimally pulls heat away from the ICs and into your system's cooling path, so you can push it harder.

DESIGNED FOR HIGH-PERFORMANCE OVERCLOCKING
Each VENGEANCE LPX module is built from an custom performance PCB and highly-screened memory ICs. The efficient heat spreader provides effective cooling to improve overclocking potential.

LOW-PROFILE DESIGN
The small form factor makes it ideal for smaller cases or any system where internal space is at a premium.

MATCH YOUR SYSTEM
The best high-performance systems look as good as they run. VENGEANCE LPX is available in several colors to match your motherboard, your other components, your case -- or just your favorite color.

The DDR4 form factor is optimized for the latest DDR4 systems and offers higher frequencies, greater bandwidth, and lower power consumption than DDR3 modules. VENGEANCE LPX DDR4 modules are compatibility-tested across DDR4 systems for reliably fast performance. There's XMP 2.0 support for trouble-free automatic overclocking. And, they're available in multiple colors to match your personal preference.

WORLD-FAMOUS RELIABILITY
There's a reason why world-champion overclockers, extreme gaming enthusiasts and high-end system builders all trust CORSAIR for high-performance memory that they can install with confidence and pride. Whether you're breaking your own records or you're simply building a dream gaming rig, you can count on CORSAIR memory.

LIFETIME LIMITED WARRANTY
Your performance investment is protected. All of our memory products are backed by a limited lifetime warranty.
CAPACITY
64GB
MEMORY SPEED
3600 MHz
STANDARD
PC4-28800
SINGLE/DUAL/TRIPLE
Octuple channel kit (8x 8GB)
FEATURES
Heatsink
CAS LATENCY
CL18
MEMORY TIMINGS
18-19-19-39
VOLTAGE
1.35 V
1.2 V
ERROR CHECKING
Non-ECC
HEATSINK COLOR
Black
REGISTERED
Unbuffered
TECHNOLOGY
288-pin DIMM
NUMBER OF PINS
288
CONFIGURATION
8 x 8 GB
PACKAGING
Retail packaging
WARRANTY
Lifetime manufacturers warranty
Sign up to our newsletter:
Terms and Conditions | Privacy Policy
© 2004-2021 MemoryC
GoBeyond Ltd., Celbridge M4 Business Park, Celbridge, Co. Kildare W23 YW8R, Ireland
MemoryC Inc., 10615 Texland Blvd, Charlotte, NC 28273, United States of America


Compare
Sours: https://www.memoryc.com/
CORSAIR Vengeance RGB Pro 64GB (2 x 32GB) 288-Pin DDR4 SDRAM DDR4 3200 (PC4 25600) Intel XMP 2.0 Desktop Memory Model CMW64GX4M2E3200C16
Pros: • Look fantastic • iCue software is easy to use • My Ryzen setups run these at rated speeds
Cons: • Small potatoes here, but I have mine set to transition from red to blue, and unless you run the transition speed really fast, you get red-pink-blue. Very visible color shift
Overall Review: My transition back to AMD has been a rough one from a RAM standpoint, with two sets of RAM (both Corsair) not being able to come close to rated speeds, and that's with a lot of time spent tweaking the timings. I've never been one to care much about QVL lists, having run Intel setups for the past 10 years. I would just plug the sticks in, set the XMP – done. Ryzen has been a different story, with me usually settling on 2666MHZ speeds with 3200MHZ rated RAM, and only headaches if I pushed things further. I've ran these RGB Pro sticks in both of my Ryzen setups; 1600, and 1600X, on a pair of MSI boards, and all I've had to do was set them in A-XMP – and 3000MHZ was good to go. With previous kits (3200MHZ) I was used to running up to 2933MHZ, but after a couple reboots, I would start to loop, and the BIOS would reset to 2133MHZ every time. Ryzen performs better with more bandwidth, so the RGB Pros are really making me happy. Build quality is what you would expect, and while I'm not a fan of Corsair's software when it comes to building macros, it's great for making lighting adjustments. As I noted above, there is a very easily seen color transition bouncing between red and blue at medium speeds, but it's not a deal breaker. I haven't tried any overclocking on the RGB Pros, as I'm just happy to finally get a kit that runs rated speeds on Ryzen. RAM overclocking used to reap some serious benefits in the DDR and DDR2 days, but when you run SSD's, fast video cards and mid-level quad procs, you have all of the bottlenecks covered. I'm pretty busy at this point in my life, so I spend far less time overclocking my systems, instead putting what time I have towards playing games. The current pricing on the RGB Pros is competitive with the other brand offerings, and I've always had a good experience when it comes to Corsair RAM reliability. Pretty bling for your case window, and rated speeds for Ryzen – highly recommended!
Sours: https://www.newegg.com/corsair-64gb-288-pin-ddr4-sdram/p/N82E16820236601
Need masses of RAM? Corsair's 64GB kit of Vengeance RGB DDR4-3000 is $261 today
Corsair is having a flash sale on a high-capacity kit of its Vengeance RGB Pro DDR4-3000 memory. It's a 64GB kit comprised for a pair of 32GB modules, and while normally priced at $319.99, you can buy it for $260.99—just apply coupon code FLASH at checkout.
The discount makes this one of the least expensive 64GB kits of DDR4 memory around, especially if opting for two 32GB modules (as opposed to four 16GB modules). On Newegg, for example, even several 2x32GB kits of slower RAM (DDR4-2666) without any heatsinks cost more, like TeamGroup's Elite 64GB of DDR4-2666 for $289.99.
Chrome tabs don't stand a chance
64GB (2x32GB) Corsair Vengeance RGB Pro DDR4-3000 |$260.99 at Corsair (save $59)
Not everyone needs 64GB, but if you can use it (or just want a lot of memory), this is one of the least expensive kits around. It's a quality kit too, with RGB lighting to boot. Just use coupon code FLASH at checkout for the full discount.View Deal
Do you need this much RAM? For gaming, 16GB is generally enough, and 32GB is a bit of splurge. So a 64GB kit is definitely overkill for most people. The exception would be if you also use your PC for content creation chores that can chew through RAM, like editing high resolution photos.
Or running multiple Chrome tabs (not really, though Chrome can be a bit of a memory hog at times).
But if you're wanting to set yourself up with gobs of memory, catching a high capacity kit on sale like this one is the way to go. And with this kit, you even get RGB lighting to boot. The Vengeance RGB Pro is good stuff, too—Corsair makes some of the best RAM for gaming.
One thing to keep in mind is that DDR5 platforms are coming out, starting with Alder Lake later this year, followed by Zen 4 next year. TeamGroup has even begun selling a DDR5 memory kit (32GB DDR5-4800 for $311), even though you can't actually use it yet. If you're just looking to get by until Alder Lake or Zen 4 arrives, splurging on a high capacity DDR4 memory kit doesn't make a lot of sense.
At the same time, the pending arrival of DDR5 platforms is not necessarily a reason to avoid DDR4, either. If you're building a new PC now (good luck finding a GPU...) or upgrading an existing one in hopes of it lasting several years, then hey, splurge without fear of having buyer's remorse in a few months.
Paul has been playing PC games and raking his knuckles on computer hardware since the Commodore 64. He does not have any tattoos, but thinks it would be cool to get one that reads LOAD"*",8,1. In his off time, he rides motorcycles and wrestles alligators (only one of those is true).
Sours: https://www.pcgamer.com/need-masses-of-ram-corsairs-64gb-kit-of-vengeance-rgb-ddr4-3000-is-dollar261-today/
Corsair Vengeance RGB PRO Memory Overview and Review
Price history for Corsair Vengeance LPX 64GB DDR4 3200
Friday, February 26, 2021
€401.35▲
Thursday, February 25, 2021
€394.09▼
Saturday, February 20, 2021
€401.35▼
Tuesday, February 9, 2021
€401.45▼
Sunday, January 31, 2021
€401.55▲
Tuesday, January 26, 2021
€386.64▼
Monday, January 25, 2021
€387.21▼
Sours: https://pangoly.com/en/price-history/corsair-vengeance-lpx-64gb-ddr4-3200
64gb corsair ddr4
The long-awaited launch of 32GB-per-module consumer memory is finally here, thanks to Corsair and Micron. Samsung first presented the idea back in May of 2018, but that rare memory was only for notebooks. Samsung followed up a few months later with desktop DIMMs, but all we saw of it was an endlessly out-of-stock listing at a reseller. Enthusiasts grew so weary of the endless wait that Asus decided to fill the gap with quad-rank DIMMs, but extremely limited compatibility meant that Zadak's double-capacity DIMMs were produced in such low numbers that we never saw them on the US market, and even G.Skill neglected to sample us with its follow-on parts. Samsung finally let a few of its modules leak out when it was ready to announce EOL (end of life) production status for the 16Gb ICs that started this discussion, and it wasn't until Micron created a suitable substitute that Corsair could present today's parts.
Features
Each Vengeance LPX kit includes two double-sided DIMMs with eight 16gb (sixteen gigabit) ICs per side that have been disguised behind Corsair's low-profile black-anodized aluminum heat spreaders. The math is pretty easy on this: Each side of a module has its own 64-bit interface that addresses one "rank" of memory. Since eight bits make a byte, eight 16Gb chips make a 16GB rank, and having two ranks of memory per module means that we get 32GB per DIMM and 64GB for this two-DIMM kit.
These are not the D9XPF we were looking for, but some not-yet-announced TQVV chips from Micron subsidiary SpecTek. While the Micron parts were rated at either DDR4-2933 or DDR4-3200, these are merely DDR4-2133 parts that Corsair has handily pushed to DDR4-3000 via a few minor overclocking tricks (voltage and timings) that have been programmed into its XMP profile. Motherboards that lack XMP capability can only configure these to that base value at best, though users are welcome to try manually configuring their memory if the board allows it.
Latency is measured in cycles, and cycle time is quicker at higher data rates. We're accustomed to run-of-the-mill performance DDR4-3200 running at 16-18-18, but this kit has even longer 16-20-20 latency at a slower DDR4-3000 data rate. Part of that deficit is surely due to the ICs having twice as many cells, but we were hoping that some of the early performance modules would have up-spec chips to reduce the difference. Perhaps our attempts at manual adjustment will prove more helpful?
Test Hardware Configuration
It's been a while since we've reviewed any DDR4-3000, and our closest match is a group of DDR4-3200 modules at 16GB per DIMM. The difference in capacity shouldn't matter from a performance standpoint, since our test suite is optimized for 16GB kits. Far more important is that Corsair's 64GB Vengeance has the same number of ranks (four total) as Patriot's 32GB PVS432G320C6K and G.Skill's 32GB F4-3200C16D-32GVK, since our tests consistently show an approximate 10% performance advantage for having two ranks per channel rather than one.
Corsair Vengeance LPX DDR4-3000 (2x 32GB)
ZADAK Shield DC RGB DDR4-3200 (2x 32GB)
Ah, but there's also the Zadak Shield DC RGB DDR4-3200 kit, which has two of those special quad-rank modules mentioned above. It gets us to the same capacity as the 64GB Vengeance LPX, but by using twice as many chips at half the density. We're fortunate from a comparative standpoint that four ranks per channel has little advantage over two, but using these special DIMMs did require us to switch back to a compatible motherboard, Asus's Maximus XI Gene. The complete hardware set is carried over from its review, using a 4.80 GHz fixed CPU clock to further reduce non-memory bottlenecks.
Overclocking And Latency Reduction
Given the Vengeance LPX kit's terrible XMP timings, we were really surprised to see that increasing its latency only slightly rewarded us with a maximum stable data rate of DDR4-3672. Going in the other direction, how much room for latency improvement did Corsair leave on the table?
Lowest Stable Timings at 1.35V (Max) on ROG Maximus XI Hero (BIOS 0805)
DDR4-4000
DDR4-3466
DDR4-2933
DDR4-2400
Corsair Vengeance LPXCMK64GX4M2D3000C16(2x 32GB dual-rank)
✗
18-20-20-40 (2T)
15-17-17-34 (1T)
12-14-14-28 (1T)
ZADAK Shield DC RGBZD4-SHC3200C14-32G(2x 32GB quad-rank)
✗
✗
13-13-13-28 (2T)
11-11-11-28 (1T)
Patriot Viper SteelPVS432G320C6K(2x 16GB dual-rank)
✗
16-18-18-36 (2T)
13-16-16-32 (1T)
11-13-13-28 (1T)
G.Skill Ripjaws VF4-3200C16D-32GVK(2x 16GB dual-rank)
✗
17-19-19-38 (2T)
14-16-16-35 (2T)
11-13-13-28 (1T)
Even our efforts at manual configuration got us only CAS 15 at DDR4-2933, but the difference in timings between DDR4-2933 and DDR4-3466 should have at least allowed Corsair to rate these at a higher DDR4-3200 data rate. Then again, the firm might just use better chips when it gets around to releasing a 64GB kit at that data rate.
Benchmark Results
As expected, the relatively low XMP data rate and poor timings really hurt the 64GB Vengeance LPX kit's Sandra Memory Bandwidth, but tweaking these to DDR4-3466 CAS 18 made them almost competitive to the lower-latency 32GB kits. The almost-mythical Zadak Shield DC's very good CAS 14 timings at DDR4-3200 gave it the edge at XMP settings, but it had little room for overclocking and was only compatible with a few boards.
Image 1 of 4
Image 2 of 4
Image 3 of 4
Image 4 of 4
F1 2015 loves memory bandwidth but also cares about timings, both of which are comparatively bad at the Vengeance LPX 64GB kit's XMP. Tweaking it up to DDR4-3466 barely gets it into the same performance segment as the 32GB kits. The 32GB kits also lead in our 7-Zip compression time tests, where less time means more performance.
Final Thoughts
The unavailable Zadak kit's value score is way off because its mythical $899 price never had to drop to keep up with this year's pricing trends. Everyone else's prices are current.
Corsair's Vengeance LPX 64GB kit was roughly 6% slower than its 32GB competition, but its price-per-gigabyte isn't bad. You'd need two of those competing 32GB kits to get to 64GB, but that only works if your board has four slots. Given current availability, most users with two-slot boards will find that Vengeance LPX is their best 64GB option.
Image Credits: Tom's Hardware
MORE: Best Memory
MORE: DDR DRAM FAQs And Troubleshooting Guide
MORE: All Memory Content
Thomas Soderstrom is a Senior Staff Editor at Tom's Hardware US. He tests and reviews cases, cooling, memory and motherboards.
Sours: https://www.tomshardware.com/reviews/corsair-vengeance-lpx-ddr4-3000-memory-kit,6262.html
Что будет, если поставить в комп самую дорогую оперативку? Бешеная скорость или трата денег?
.
Similar news:
.
2134
2135
2136
2137
2138