Your Sex and Love Horoscope for October 2021
From walks through fiery-hued leaves to Hocus Pocus viewing parties, October feels like the ultimate treat for fall fanatics. With its dimmer, cooler days and the spooky, festive vibe that comes with preparing for Halloween and Día de los Muertos filling the air, the tenth month of the year is one of the most mystical, magical, and full of reflection and whimsy. And unsurprisingly, it can also feel like the main kick-off to cuffing season, no doubt thanks to two super-relationship focused sun signs running the show: partnership-loving cardinal air sign Libra and magnetic, intimacy-infatuated fixed water sign Scorpio. (Just beware of any inclination to get back with an ex, thanks to Mercury retrograde in Libra until October 18.)
In addition to the sun's moves, a few key highlights:
On October 6, the new moon in Libra joins forces with Mars, which rules energy and sex, potentially stoking your appetite for fulfilling your steamiest desires.
Then, on October 7, romantic Venus, the relationship-ruler, leaves Scorpio, where it's been uncomfy since September 10, moving into jubilant, free-spirited mutable fire sign Sagittarius where it'll remain until November 5. Here, it'll get along with several other planets, like taskmaster Saturn in Aquarius, which it forms a friendly angle to on the 13th, boosting serious commitment. Then, it'll do the same with messenger Mercury in Libra, making for lovey-dovey communication on the 16th. And on the 28th, it gets playful with bigger-is-better Jupiter in Aquarius, amplifying your desire to party, flirt, and just have a generally sweet time ahead of the holiday weekend.
Read: How to Decode Zodiac Compatibility
Circle October 15 as another potentially juicy day for relationships, because the confident sun will form a harmonious trine to lucky Jupiter, boosting optimism, warmth, and good fortune.
And from October 30 to December 13, go-getter Mars will be in sexy Scorpio, magnifying your ability to connect on a deep, transformative level, especially between the sheets. (Tantric sex, anyone?)
Want to know more about how October's astrological highlights will affect your sex and love life? Read on for your sign's October 2021 sex and love horoscope. Pro tip: Be sure to read your rising sign/ascendant, aka your social personality, if you know that, too. If not, consider getting a natal chart reading to find out. (And read your October 2021 horoscope for insights into your career and health while you're at it, too.)
Aries (March 21–April 19)
While sweet Venus moves through your ninth house of adventure from October 7 to November 5, any tried-and-true routines for date night or heating things up in the bedroom could feel a little dull. You want to expand your horizons in love and anything even remotely mundane can feel especially bleh now. If you're single, consider swiping right on someone who's not quite your type, and if you're attached, consider making bold moves to turn a sexy daydream into reality. And from October 30 to December 13, go-getter Mars will be in your eighth house of emotional bonds and sexual intimacy, you'll be even more in tune with your physical needs than usual. Whether you make it a priority to experiment with some wild positions or an exciting new toy, you'll want to be even more real with yourself and your partner about your deepest desires. In turn, you can expect the last part of your year to be filled with plenty of steamy, holiday-season fireworks.
Taurus (April 20-May 20)
From October 7 to November 5, your ruler, beauty-loving Venus, moves through your eighth house of emotional bonds and sexual intimacy, and you'll want to prioritize deep, heartfelt conversation with your S.O. or someone new. As much as you love just wrapping yourself up in your fave sweater and chilling on the couch with your favorite comfort food, surface-level chitchat just won't cut it right now. Being vulnerable and sharing deep-rooted feelings sets the stage for an even more sensual and satisfying bedroom romps. And from October 30 to December 13, sexy Mars moves through your seventh house of partnership, which — heads up — could cause a bit of fiery, extra-assertive and driven vibes to flare between you and your love or a potential S.O. You're a fan of keeping it low-key, so this could be a little jarring at times, but it's also productive energy for accomplishing a lot one-on-one and getting after shared goals — especially as far as your hottest fantasies are concerned.
Gemini (May 21-June 20)
Around October 6, when the new moon falls in your fifth house of romance, pairing up with go-getter Mars there, you'll be more focused and energized than usual on amplifying all the fun, flirtation, and excitement in your love life. If you're attached, you could be extra vocal about wanting more lighthearted date nights, sexting, or spontaneous lovemaking sessions. If you're single, this moment could set the stage for a sexy new chapter. Just be sure not to get after what you want so aggressively that it ends up backfiring. Trusting your intuition is key. And while relationship-oriented Venus is in your seventh house of partnership from October 7 to November 5, one-on-one time will be more appealing than any other social opp. That said, carving out even more time for your favorite fall dates with your sweetheart or make a point to get creative with a new match, proposing you hit up a harvest festival or drive-in screening of one of a favorite, festive flick.
Cancer (June 21-July 22)
On October 15, the confident sun in your fourth house of home life forms a sweet trine to lucky Jupiter in your eighth house of emotional bonds and sexual intimacy, making for a really beautiful opportunity to get even closer with your S.O. You could decide to move in together or take your relationship to the next level in another way. And if you're single, you'll be feeling especially optimistic about connecting with someone with whom you share values — and a lot of chemistry. While action-oriented Mars in your fifth house of romance from October 30 to December 13, you'll be fired up to express yourself in a more flirtatious, fun-loving way and get after what you want in your current or existing relationship too. Diving into creative projects with your sweetheart or proposing heartfelt, spontaneous get-togethers with someone new can be incredibly fulfilling. Don't be surprised if your desire to share how you feel in a more physical way is off-the-charts too. Hello, seriously hot makeout sessions.
Leo (July 23-August 22)
Thanks to sweet Venus moving through your fifth house of romance from October 7 to November 5, you can expect romance, fun, and pleasure to abound in a way it hasn't in a minute. You could feel like you're glowing from inside out — and it's not just because you'll want to prioritize self-care moments like massages or sweaty, restorative yoga classes now. It's more that you know what you want and need to be fulfilled, and you're getting after it in a fiery, confident way. Own it, you deserve it. And while the confident sun, your ruler, moves through your fourth house of home life from October 23 to November 21, you'll be focused on getting even comfier in your space, possibly even nesting with your long-term honey or enjoying more low-key dates snuggled up on the couch with someone new. You could find like gardening or cooking in sweatpants and taking Leo-esque, weekend cat naps together is even sexier than getting dressed up and hitting that trendy hot spot. (See: The Amazing Health Benefits of Cuddling)
Virgo (August 23-September 22)
While social Venus moves through your fourth house of home life from October 7 to November 5, your sentimentality could be soaring, and you'll be feeling a little more delicate and sensitive emotionally. Stepping up how you're taking care of yourself now to boost your own feeling of comfort and security can set you up for being even more satisfied in love. Maybe that means spending more time in nature, sleeping in, or baking your fave fall recipes for you and someone special — or just you. And around October 20, the full moon falls in your eighth house of sexual intimacy, you'll be inspired to deepen your bond with your S.O. or someone new. Wearing your heart on your sleeve and sharing deep-rooted emotional wounds can feel like a relief, bring you closer, and set the stage for expressing how you feel in a fiery, physical way. Win-win-win. (See: How to Talk to Your Partner About Your Sexual Past)
Libra (September 23-October 22)
On October 18, lucky Jupiter moves forward in your fifth house of romance after being retrograde there since June 20. So not only have you been looking to the past and tying up loose ends with messenger Mercury retrograde in your sign since September 27, but Jupiter's backward turn has amplified your self-reflection — especially around relationships, self-expression, and satisfaction in love. And from now until December 28, you'll be able to take whatever you've been meditating on and apply it to satisfying your most heartfelt desires. If you're single, expect lots of new promising date nights, and if you're attached, you'll enjoy even more happiness and optimism with your honey — not to mention seriously hot sex. And around October 20, when the full moon falls in your seventh house of partnership, you could be reaching the culmination point of a particular chapter in your love life that started around April 11. Expect intense emotions and epiphanies about what you want out of your closest one-on-one bond — and a fire in your belly to take action steps that will make that dream real.
Scorpio (October 23–November 21)
Your SZN is finally here this month, and there's a lot to love about it for your sex and love life, Scorpio. Around October 6 when the new moon is in your twelfth house of spirituality, you'll be more in touch with your inner life — and possibly, thanks to gung-ho Mars there too — deep-rooted desires and unresolved anger. Committing — or recommitting — to working through any of these challenging emotions can have you feeling even more emotionally centered and open to connecting with your S.O. or someone new. From October 30 to December 13, action-oriented Mars, your co-ruler, moves through your sign, stepping up your assertiveness, inner drive, and energy to get after your fantasies. You'll get even more clear and razor-focused what you want — whether that's a steamy getaway with your S.O., becoming even more committed, or meeting someone who's on your level as far as their dedication to their success and dreams for the future. Then, you'll be prepared to put yourself out there in an intense but thrilling new way. (Related: What Your Moon Sign Means About Your Personality)
Sagittarius (November 22–December 21)
While sweet Venus moves through your sign from October 7 to November 5, you'll want to prioritize pleasure, beauty, and romance above just about everything else — and you can and should, because it's basically the SZN of your unique love language. Whether you're planning a free-spirited, adventurous trip with your S.O., checking out a new museum with a hot new date, or doing a spiritually-satisfying manifestation ritual with friends, you'll be extra optimistic, joyful, and magnetic to everyone around you. Get after whatever you're craving, Sag. And around October 20, when the full moon falls in your fifth house of romance, you could feel especially called to pour your energy into an activity — maybe a date or a party — that feels creatively fulfilling, fun, magical, and memorable. The moon will oppose go-getter Mars in your eleventh house of networking, so it's possible your plans might clash with plans you've made with colleagues or friends. But listening to your heart and owning your voice now can definitely lead you down the most satisfying path.
Capricorn (December 22–January 19)
While romantic Venus moves through your twelfth house of spirituality from October 7 to November 5, you'll be drawn to more private, even secretive moments with your sweetheart or a new match. If you're in a relationship, sending sneaky sexts, writing old-fashioned love letters, or revealing deep-rooted feelings and thoughts that you haven't shared before, connecting in a more intimate, vulnerable way can be deeply satisfying and bring you even closer. And if you're single, this can be a productive time to work on healing old emotional wounds, meditate, and strive for more clarity around what you want an ideal bond to look like. And around October 20, when the full moon is in your fourth house of home life, you could feel like it's time to pour more energy into nurturing your inner life and put work on the backburner — even for a bit. Tuning into the activities, rituals, and relationships that strengthen your spirituality and heart is crucial now. Sharing your needs with your S.O. or a loved one can boost your centeredness and sense of calm — not to mention your bond. (See: This One Conversation Radically Changed My Sex Life for the Better)
Aquarius (January 20–February 18)
While sweet Venus moves through your eleventh house of networking from October 7 to November 5, you'll be right at home spending more time with friends and colleagues. You could have your pick of lots of happy hours, chill weekend hangs, and festive Halloween parties. If you're attached, look forward to more group dates with your honey, and if you're single, it's possible you could meet someone who catches your eye while spending quality time with your besties. A friend of a friend could feel like a natural fit. And thanks to lucky Jupiter ending its retrograde and moving forward in your sign from October 18 to December 28, you'll be feeling generally more positive and buoyant about the future. If there are particular relationship-related goals you want to reach either by making certain solo moves (like getting back on the apps after a break) or with your partner, you'll have the energy, enthusiasm, and attitude to pursue them now.
Pisces (February 19–March 20)
Around October 6, the new moon in your eighth house of sexual intimacy can be truly transformative. You could be prepared to share deep, possibly challenging feelings with someone special — or even to explore them more yourself. And doing so sets up a whole new dynamic of love and self-love that can lead you down a more emotionally nourishing path. Then, while go-getter Mars is in your ninth house of adventure from October 30 to December 13, you'll get a burst of enthusiasm and confidence to get out of your comfort zone in your relationship or dating life. If you're single, you could be ready to put yourself out there in a whole new way (think: trying a different app or matchmaking service), and if you're attached, you might be fired up to be more direct with your S.O. about a certain vision for your future together. Maybe you want to try living somewhere new or rethink what the next several years looks like for you as a couple. Either way, the time is right for taking leaps of faith. (Related: How to Meditate for an Open Heart)
Maressa Brown is a writer and astrologer with more than 15 years of experience. In addition to being Shape's resident astrologer, she contributes to InStyle, Parents, Astrology.com and more. Follow her Instagram and Twitter at @MaressaSylvie.
Sours: https://www.shape.com/lifestyle/mind-and-body/astrology/october-2021-sex-love-horoscope
Short Report - Love, Flirtation, and Sex

Astrological Data used for Short Report - Love, Flirtation, and Sex

for Marilyn Monroe (female)
| | | |
| --- | --- | --- |
| born on 1 June 1926 | local time: | 9:30 am |
| in Los Angeles, CA (US) | U.T.: | 17:30 |
| 118w15, 34n03 | sid. time: | 02:14:45 |

Planetary positions
planet
sign
degree
motion
Sun
Gemini
10°26'40
end of house 10
direct
Moon
Aquarius
19°05'54
in house 7
direct
Mercury
Gemini
6°46'43
in house 10
direct
Venus
Aries
28°45'02
in house 9
direct
Mars
Pisces
20°43'54
in house 8
direct
Jupiter
Aquarius
26°49'33
in house 7
direct
Saturn
Scorpio
21°26'30
in house 4
retrograde
Uranus
Pisces
28°59'41
in house 8
direct
Neptune
Leo
22°13'22
in house 1
direct
Pluto
Cancer
13°23'30
end of house 11
direct
True Node
Cancer
16°53'40
in house 12
direct
Planets at the end of a house are interpreted in the next house.

House positions (Placidus)
| | | |
| --- | --- | --- |
| Ascendant | Leo | 13°04'06 |
| 2nd House | Virgo | 6°08'01 |
| 3rd House | Libra | 3°39'42 |
| Imum Coeli | Scorpio | 6°00'11 |
| 5th House | Sagittarius | 10°34'55 |
| 6th House | Capricorn | 13°30'17 |
| Descendant | Aquarius | 13°04'06 |
| 8th House | Pisces | 6°08'01 |
| 9th House | Aries | 3°39'42 |
| Medium Coeli | Taurus | 6°00'11 |
| 11th House | Gemini | 10°34'55 |
| 12th House | Cancer | 13°30'17 |

Major aspects
Sun
Conjunction
Mercury
3°40
Sun
Sextile
Ascendant
2°37
Moon
Conjunction
Jupiter
7°44
Moon
Square
Saturn
2°21
Moon
Opposition
Neptune
3°07
Moon
Opposition
Ascendant
6°02
Venus
Sextile
Jupiter
1°55
Mars
Trine
Saturn
0°43
Mars
Quincunx
Neptune
1°29
Jupiter
Square
Saturn
5°23
Jupiter
Opposition
Neptune
4°36
Saturn
Square
Neptune
0°47
Numbers indicate orb (deviation from the exact aspect angle).
Sours: https://www.astro.com/cgi/atxgen.cgi?btyp=alx
Your Daily Love Horoscope Awaits
Love powers the Universe, and it infuses life with joy, fulfillment, and passion! Your daily love horoscope can help you find your one true love, work through heartbreak, or keep the flame in your current relationship burning strong! Check out your love horoscope to receive the Universe's wisdom as you open your heart to a love that is destined to be yours.
Today could be the day that changes everything - make sure you don't miss the signs! Sign up now to receive your daily horoscope, daily love horoscope, and other readings from Astrology Answers, right to your inbox.
What Your Daily Love Horoscope Can Show You
Finding and keeping love isn't easy, but the most valuable things in life are worth fighting for. Your daily love horoscope gives you an edge for finding your perfect match or making your current relationship stronger than ever.
Each day, your love horoscope will provide you with guidance so you'll know when a love opportunity may be coming your way or if there may be rough patches ahead. Your love horoscope can also show you how the unique traits of you and your significant others' astrology signs can help or hurt you in your relationship!
Finding True Love
The path to love can be long and challenging. Let your daily love horoscope help you find true love.
You might take a few wrong turns along the way, but there is someone out there who can make you deliriously happy. Keep your heart open to hope and let your love horoscope show you when to be on the lookout for your life partner, when to step back and work on yourself, and when to embrace the love of friends and family while the Universe puts your next romantic adventure in motion!
Recovering From Heartbreak
Sometimes you have to love and lose in order to learn a necessary lesson. These lessons are painful to be sure, but they also make you incredibly strong. Your love horoscope can help you understand what lessons to hold on to from past relationships.
It may be difficult to imagine that you'll ever love again when your heart feels broken, but allow the zodiac to show you how to pick up the pieces and start searching for love again.
Keeping Your Current Relationship Strong
Just because you are in a committed, long-term relationship doesn't mean you don't need your daily love horoscope.
In fact, you may need it most of all!
Making a relationship last is incredibly hard work! Your love horoscope will help you better understand how your zodiac sign's tendencies can strengthen or undermine your relationship and how different planetary movements can affect your needs, emotions, and levels of passion on a given day or week.
Find out your zodiac compatibility with your partner to learn how your different personalities work together and how you can both use the strengths of your signs to keep your relationship filled with love.
Combine Your Daily Love Horoscope with Your Daily Horoscope
Love is a huge component of life, but it's not the only thing that defines you. After you read your love horoscope, don't forget to take a look at your daily horoscope, which will provide guidance for the rest of your life. Often, your daily horoscope can provide additional context or a new perspective on your love horoscope, letting you see new pieces of the larger puzzle of your life.
Check out your daily horoscope and then sign up for our email list so you can get your daily horoscope and your love horoscope delivered directly to your inbox each day!
Sours: https://astrologyanswers.com/horoscopes/love/
GEMINI SOULMATE *UNEXPECTED TURN OF EVENTS!! WOAH!!* OCTOBER NOVEMBER 2021 Tarot Reading
Your Daily Love And Relationship Horoscope
Prepare yourself for all the goodies coming your way today, and also brace up for the not-so-good things. Find out what's in store for you today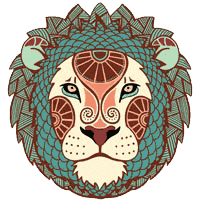 Leo
July 23 – Aug 23
Your Weekly Love And Relationship Horoscope
Getting the jitters about finding out how the week will play out for you? Get our weekly horoscope. Follow it, and feel relaxed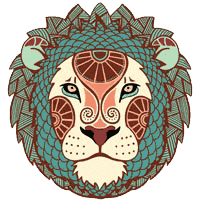 Leo
July 23 – Aug 23
Your Monthly Love And Relationship Horoscope
Get a sneak peek at your fortune in the month ahead. You'll get all the tips you want in our monthly horoscopes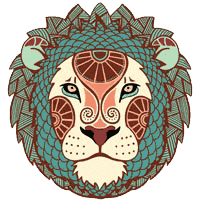 Leo
July 23 – Aug 23
Your Yearly Love And Relationship Horoscope
Find out the high and low phases for you in the year ahead, and make your plans accordingly. Take precautionary measures for the negative phases, and make the best of the good times!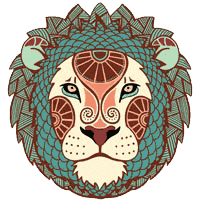 Leo
July 23 – Aug 23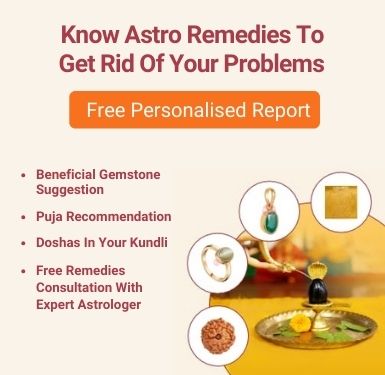 Sours: https://www.ganeshaspeaks.com/horoscopes/daily-love-and-relationship-horoscope/
Reading love horoscope
Daily Love Horoscope. Image credit: AdobeStock
Daily Love Horoscope. Image credit: AdobeStock
TODAY'S LOVE HOROSCOPE FROM AROUND THE WORLD:
Want to know what the future holds? Get a FREE tarot card reading
ARIES DAILY HOROSCOPE | Mar 21 – Apr 19
Romance features, but with the focus on someone who is incredibly
shy and not exactly brimming with confidence. You, being a
sociable and sometimes overwhelming character, may need to tone
down your extrovert nature!
Compatible Signs For:Love: Gemini | Friendship:Taurus

Star Rating:

♥ Love 3  Money 4  Mood 4  Style 5
TAURUS DAILY HOROSCOPE| Apr 20 – May 20
You could find that certain plans need to be shelved for the time
being, but this is actually a positive step. Avoid making rash or
hasty decisions, especially when it comes to emotional matters!
Compatible Signs For:Love: Scorpio | Friendship: Libra

Star Rating:

♥ Love 5  Money 3  Mood 4  Style 3
GEMINI DAILY HOROSCOPE| May 21 – Jun 20
You will find that you're on top form as the negative influences
affecting you recently will disappear completely. On top of that,
someone's request for advice this afternoon could turn out to be
very beneficial to you!
Compatible Signs For – Love: Pisces | Friendship: Aquarius
Star Rating:

♥ Love 3  Money 3  Mood 4  Style 4
CANCER DAILY HOROSCOPE| Jun 21 – Jul 22
It is highly likely that by the end of the day you'll be feeling
much happier. Don't worry about luck and good fortune: concentrate
instead on a positive romantic development!
Compatible Signs For – Love: Taurus| Friendship: Pisces

Star Rating:

♥ Love 4  Money 5  Mood 3  Style 4
LEO DAILY HOROSCOPE| Jul 23 – Aug 22
A fabulous sun/moon aspect bodes well for fun, leisure and
romantic matters scheduled for later in the day but will do little
to assist or improve stagnant matters the work-front!
Compatible Signs For – Love: Aquarius | Friendship: Sagittarius
Star Rating:

♥ Love 4  Money 5  Mood 3  Style 3
VIRGO DAILY HOROSCOPE| Aug 23 – Sep 22
Be prepared for a wacky day: friends will be bubbly and there is
something that might disturb the routine; not that you'll mind,
because you'll be in the mood to enjoy the distraction!
Compatible Signs For – Love: Leo| Friendship: Aries

Star Rating:

♥ Love 3  Money 5  Mood 4  Style 3
Keep reading for more on your love horoscope!
LIBRA DAILY HOROSCOPE| Sep 23 – Oct 22
If you find that you need to establish some routine in your life
don't worry. The moon's influences will be helping you to sort out
all those negative feelings that you have been storing up!
Compatible Signs For – Love: Libra| Friendship: Gemini
Star Rating:

♥ Love 5  Money 3  Mood 2  Style 4
SCORPIO DAILY HOROSCOPE| Oct 23 – Nov 21
The surge of energy and confidence that you've been enjoying of
late continues, as you'll find that people are looking to you for
ideas and guidance. However, there's a possibility that you'll be
in a dismissive mood!
Compatible Signs For – Love: Capricorn | Friendship: Virgo
Star Rating:

♥  Love 4  Money 3  Mood 3  Style 4
SAGITTARIUS DAILY HOROSCOPE| Nov 22 – Dec 21
Romance could be the high point of the day, but make sure that
you're clear about your intentions: if you just want no strings
fun then say so. That way there can be no misunderstandings!
Compatible Signs For – Love: Aries| Friendship: Taurus
Star Rating:

♥ Love 4  Money 5  Mood 3  Style 2
CAPRICORN DAILY HOROSCOPE| Dec 22 – Jan 19
Just when you start wondering whether you should have stayed in
bed for the day romance rears its head again. And it looks like
it's the start of something rather special!
Compatible Signs For – Love: Sagittarius| Friendship: Pisces

Star Rating:

♥ Love 4  Money 4  Mood 3  Style 3
AQUARIUS DAILY HOROSCOPE| Jan 20 – Feb 18
It is possible that a lack of confidence will have you
overcompensating in social situations, but the problem will
actually be less significant than you first suspect!
Compatible Signs For –Love: Libra| Friendship: Sagittarius

Star Rating:

♥ Love 3  Money 5  Mood 4  Style 3
PISCES DAILY HOROSCOPE| Feb 19 – Mar 20
Pluto will make itself felt, but in a very positive way. People
around you will recognize your sheer magnetism and your social
life will take an upward turn so that you'll be in constant
demand!
Compatible Signs For – Love: Cancer | Friendship: Leo
Star Rating:

♥ Love 3  Money 4  Mood 3  Style 5
Do you want to read more than just the love horoscope? Take a look at the daily horoscope here.
Sours: https://www.thesouthafrican.com/lifestyle/horoscopes/read-it-now-your-daily-love-horoscope-for-18-october-2021/
VIRGO~You have no idea Whats about to Happen for You Very soon..You must know this Oct15-30
Weekly Tarot Card Readings: Tarot prediction for October 17-October 23
Weekly Horoscope for October 17-October 23
Aries (March 21-April 20)
Love: Three of Swords
Mood: Two of Coins
Career: Judgement
Some of you may get the opportunity to make up for lost ground early this week, so make the best use of it. Your confidence and knowledge will help in maintaining an edge over close competitors on the academic front. Your generous and cooperative nature will infuse a spark at home and endear you to all the family members. A profitable deal that you were negotiating may finally be yours. Promises made to the romantic partner are likely to be kept, bringing much excitement and happiness. Pressing issue may make you neglect the social front, so start picking up the threads now. Your efforts to improve your physique and energy level are likely to start bearing fruits.
Lucky No.: 8
Lucky Colour: Dark Turquoise
Taurus (April 21-May 20)
Love: The Hanged Man
Mood: The Lovers
Career: The Fool
Fast-moving developments will be to your liking on the professional front, paving the way for an increment or promotion. It is an auspicious time to plan a trip to a pilgrimage place with your family members, as spiritual gratification is envisioned. Do not make rash decisions, especially when negotiating major financial deal, as it may block your capital. Seek the opinion of an expert before undertaking a strenuous exercise to avoid any problems later on. You need to give time and attention to spouse or partner as they may be going through testing times. Property may come to some through inheritance. A situation on the social front will need to be tackled swiftly as it threatens to go out of hand.
Lucky No.: 1
Lucky Colour: Red
Gemini (May 21-Jun 21)
Love: Six of Wands
Mood: Two of Coins
Career: The Tower
At work, you are likely to win appreciation and awards from those who matter for a task done perfectly. Part payment of an outstanding amount is likely to be received consolidating your finances. Those lagging behind may get a chance to wrap pending issues. A family youngster may demand an expensive item, think twice before obliging. Raising controversial issues during a romantic evening out with partner may ruin all the fun, so watch your words. Those keeping unwell are likely to show signs of recovery with the help of traditional remedies. Real estate agents and brokers may strike it rich in a recently concluded property deal.
Lucky No.: 2
Lucky Colour: White
Cancer (Jun 22-July 22)
Love: The Sun
Mood: Temperance
Career: Devil
Some of you will silence your detractors with your outstanding achievements and laurels. An invitation to a happening party or event may lift your spirits and give you an excellent opportunity to let your hair down. A long-standing dispute in property matter may get resolved to the satisfaction of all involved. The lucrative financial deal you were pursuing may develop a snag, but don't lose heart. Absence of any health problem will help in maintaining youthfulness. You may have to shoulder a financial emergency on the family front, but your strong financial position will help you tide over it. Avoid giving your word on the social front without verifying the details, as it may backfire.
Lucky No.: 3
Lucky Colour: Saffron
Leo (July 23-August 23)
Love: Five of Coins
Mood: Two of Swords
Career: The Hermit
It's high time to be innovative, with solid background of understanding, to excel in whatever you do. Retailers are likely to be successful in increasing the footfall in their establishment. You are likely to succeed in joining a competitive health group in order to achieve total fitness. Tough competition will be cleared by those pursuing academics sincerely. You are not likely to sustain the enthusiasm for completing a project at work, because of distractions. Haste while negotiating a major deal may make it an unviable proposition later on. Develop an attitude to be successful on your property investment plans. You are likely to get rid of prolonged ailment with the help of natural healing.
Lucky No.: 5
Lucky Colour: Green
Virgo (August 24-September 23)
Love: The Hierophant
Mood: Page of Wands
Career: The Fool
Your several aspirations are likely to be fulfilled with your foresight and perseverance. Success in completing a particularly difficult assignment brings a lot of laurels at work. It is time to be tactful and avoid airing personal view about others to avoid backlash. Middlemen or brokers can expect a financial windfall in the form of commission, royalty or bonus later in the week. Respecting the sentiments of romantic partner will bring immense emotional satisfaction in love. Developing good eating habits would make you feel lighter and more energetic. Some of you may contemplate a new construction programme. Family youngster may require your wise counsel, so be available.
Lucky No.: 4
Lucky Colour: Blue
Libra (September 24-October 23)
Love: Devil
Mood: Five of Cups
Career: The Tower
Colleagues and subordinates will lend a helping hand enabling to complete an important project at work on time. Your contribution towards a social task will soon become apparent as you get due recognition from those around you. Attending a family function is likely to bring a golden chance to expand your connections. Giving good account of you on the academic front is a foregone conclusion for some. Some of you can go in for an image makeover. Changes planned for the house can be implemented now. Much thrill and excitement is promised on the trip that some of you may undertake with your friends this week.
Lucky No.: 9
Lucky Colour: Cherry
Scorpio (October 24-November 22)
Love: Page of Cups
Mood: The Magician
Career: The Empress
You might find yourself in spotlight when your assistance is publically acknowledged. Matrimonial alliance for someone eligible may get finalised, setting the tone for festivities and happiness at home. Efforts to get into the good books of seniors at work may succeed. Love life promises to be immensely fulfilling at this junction as you develop better understanding and trust in your romantic relationship. Even a short vacation will go a long way in rejuvenating your mind, so make plans for one soon. Luck is likely to favour you in acquiring real estate, so go ahead with a property deal you are negotiating. Monetary gains are likely to remain below expectation for the time being.
Lucky No.: 11
Lucky Colour: Off White
Sagittarius (November 23-December 21)
Love: The Strength
Mood: The High Priestess
Career: Eight of Wands
Financially, you will remain in a comfortable position and may even add to your wealth. A colleague will prove a great support in helping to complete a task at work efficiently. Your mastery over academics promises to improve your showing in a tough examination or competition. Wedding bells may toll for those in long-term romantic relationship. You are likely to make good money, but the rise in expenses could make it difficult to save. Your wit and repartee would immensely help in developing healthy relations with others. Involve yourself in playing sports because it is the secret of perpetual youthfulness. Legal dispute in property matters may come to an amicable conclusion.
Lucky No.: 22
Lucky Colour: Purple
Capricorn (December 22-January 21)
Love: Two of Swords
Mood: Ten of Coins
Career: World
This is a good week where you make good progress in all spheres of your personal and expert life. Your financial position is likely to improve a lot and you will be in a position to invest in lucrative schemes coming your way. You will work towards making your romantic relationship strong with patience and empathy. You need to be regular with your meals and make a change in your daily routine to ensure the health you want to attain. You are likely to find an increase in your social stature as you get recognition for your philanthropic work. Students preparing for any competitive exam will need to gear up speed and get more serious about studies and future. You may have to halt an ongoing project, but situation will be in your favour and will not cause any loss.
Lucky No.: 8
Lucky Colour: Electric Blue
Aquarius (January 22-February 19)
Love: Ten of Cups
Mood: King of Coins
Career: The Moon
You may need to keep things in perspective, while making some crucial decisions on professional front. You have to give some extra attention to the function or event you may be organising this week to make it a roaring success. Financial prosperity is indicated in your sign as you manage to create more than one source of income. Being open to changes or improvements in your diet will enable you to reach the physique that you desire. You may have to give in to your spouse's demands in order to keep the domestic harmony intact. You will be able to get the study stream you desire on the academic front.
Lucky No.: 6
Lucky Colour: Aqua Marin
Pisces (February 20-March 20)
Love: The World
Mood: The Star
Career: The Chariot
This week is likely to turn out to be very interesting as luck favours you on all fronts. Money poses no problem as you continue to get handsome returns with your diligent dealings. Your ideas to improve results at work will find favour with the higher up, pushing you into limelight on the professional front. Wedding in the family is likely to bring the entire family together giving a chance to renew long-missed ties. Budding romance is possible for some. Being clear about your career goals will not only enable you to streamline study schedule but also improve your performance. If you are exercising, keep up the good routine.
Lucky No.: 7
Lucky Colour: Violet
Follow more stories on Facebook & Twitter
Get our Daily News Capsule
Thank you for subscribing to our Daily News Capsule newsletter.
Close StorySours: https://www.hindustantimes.com/astrology/horoscope/weekly-tarot-card-readings-tarot-prediction-for-october-17-october-23-101634392995479.html
You will also like:
Love Tarot Reading - Free Love Tarot
What is Love Tarot Reading
Love relationship and marriage is a tricky and a sensitive matter. Use free accurate tarot reading for love and marriage. It influences the general happenings of our life immensely. There are many love-life questions that we need answers for but we never find them. Love Tarot Reading can help us discover those answers. This true love tarot reading is done through a 3-card true love tarot spread with each tarot card conveying a meaning that is somewhere related to your love relationship and marriage life.
Love Tarot Reading about love, is your solution to every love-related problem. A deep insight on your romantic life and how good or bad that is can be revealed through this reading. It might spill the beans on something which was right there in front of you but you never noticed it. A Love Tarot Reading has the power to change your perception of love. Before going for this Tarot Card Reading , find out what your question is and then start your session.
Love Tarot Spread for Singles
Are you single? Or in love relationship? Get Free Love Tarot Card Reading For Singles or Free Tarot Reading On Love Life by a renowned psychic reader NOW!
How Love Tarot Reading Will Benefit You
Tarot Reading Love reveals how your romantic relationship is affecting your overall life through a three card spread tarot reading. Every love-related question that bothers you might get its answer with this insightful reading. Each card that you pick adds a new and hidden dimension to your love life - a dimension that you never knew of and a dimension that has the power to give a new lease to your love life.
All you need to do is focus on that love-related question and keep it in your mind when you pick your tarot cards. And, you will certainly find the answer of your future love life!
With a Free and Accurate Love Tarot Reading, you receive a complete insight into the positive and negative aspects of your love-life, which subsequently helps you improve your relationship with your partner and your loved ones.
Sours: https://www.horoscopelogy.com/us/tarot/tarot-reading/love/
1987
1988
1989
1990
1991