Mini trucks are in many cases a great alternative to pricey ATVs and other utility vehicles.
But there is a lot of confusion over whether you can use them on public roads because of age and emission restrictions.
Are mini trucks street legal?
Mini trucks are street legal in many states. In some states, you can drive them on public roads while other states are restricting the use and only allow them on private properties.
In this article, we look at the legal status of mini trucks in all the states of the U.S.A.
Before We Get Started
The rules differ from state to state and even the federal government has different rules for importing and operating mini trucks in the USA.
Whether you are considering buying a mini truck for farming, landscaping or delivery purposes, read on to learn more about the legal status of these vehicles in your state.
Local vehicle manufacturers championed the law to stymy external competition.
You can drive mini trucks legally as off-road vehicles in all 50 states of the US. They are widely used on farms, unpaved roads and private properties such as resorts and golf course.
However, many states allow mini trucks to use public roads, albeit with certain restrictions because most of these vehicles lack EPA compliant engine for road use.
Below, we provide state-by-state rules on the use of mini trucks on public roads.
States with no mini truck laws often prohibit their use on public roads. But you may still use them in off-road situations.
Alabama
Alabama residents can use mini trucks on any public roads except interstate highways. The speed limit is 25 mph.
Alaska
Alaska has no state laws regarding mini truck use. But based on the reciprocity of state motor vehicle registration, Alaska may allow non-residents to operate a vehicle registered in another state for 60 days.
Arizona
As of 17 July 2009, the Arizona Department of Transportation declared mini trucks legal for use on public roads.
However, the owner must complete and submit the Highway Use Certificate and make sure the vehicle complies with all extant safety and equipment requirements for the duration of its registration.
Arkansas
Arizona allows on-road use of mini trucks with a speed limit of 55 mph.
However, the vehicles are restricted from controlled-access highways and interstate highways if you register them for farm use.
California
Mini trucks are allowed for street use only in California. You cannot use them on the highway but there are no restrictions on their use for off-road purposes.
Colorado
Mini trucks are not street legal in Colorado. You can only use them in off-road situations such as on the farm.
Connecticut
Mini trucks are not street legal in Connecticut.
Delaware
The state of Delaware has no laws regarding the use of mini trucks on its streets and highways.
District of Columbia
The District of Columbia has no laws regarding the legality of using mini trucks on the street or highways.
Florida
Florida allows registered mini trucks to operate only on streets with posted speed limit of 35 mph or less.
Georgia
You cannot drive mini trucks on the road and highways in Georgia. Sometimes, it is possible to drive them on the road if you can prove the vehicle is for farm use.
Hawaii
You cannot use mini trucks on public roads in Hawaii as the state has no laws or regulations guiding their operation on State road.
Idaho
Mini trucks are allowed to use Idaho Transport Board roads and as a local option without speed restrictions.
Note that these vehicles are classified as UTVs in the state.
Illinois
Local ordinance allows mini trucks with a posted speed limit of 25 mph and roads with a speed limit of less than 35 mph.
Indiana
Indiana allows mini trucks on its public roads and highways without speed restrictions.
But the driver must have a vehicle title and registration.
Iowa
Iowa does not allow the use of mini trucks on its public roads.
Kansas
Mini trucks can be used in cities if a local ordinance permit. You can also use them on public roads except state and federal highways and interstates.
Kentucky
Mini trucks are street legal in places where local ordinances allow  but they can only be used to cross state roads. There are no speed restrictions.
Louisiana
You can use mini trucks freely in Louisiana with a speed limit under 55 mph.
They cannot be used on controlled access highways, multi-lined divided highways with partial or no control of access and interstate highways.
Maine
The state of Maine allows mini trucks on roads with a posted speed limit of 35 mph.
Maryland
Maryland does not allow the use of mini trucks on public roads.
Massachusetts
Massachusetts has one of the strictest transport laws in the union and does not allow mini trucks on its roads.
Michigan
The state of Michigan does not allow the use of mini trucks on its roads.
Minnesota
You can only use mini trucks in municipalities with local ordinances that permit it.
Mississippi
It is legal to use mini trucks on Mississippi public roads but you need to provide a bill of sale, $100 title bond and an application of ownership.
Missouri
Mini trucks can be used in Missouri by local ordinance and they are restricted to a 45 mph speed limit.
Montana
You may use a mini truck in Montana if the local ordinance allows it.
Nebraska
You can use mini trucks on all public Nebraska roads without speed restrictions except on freeways, expressways and interstate highways.
Nevada
It is unlawful to use mini trucks on public roads in Nevada.
New Hampshire
New Hampshire allows the use of mini trucks with a 35 mph speed restriction. However, the vehicle must be used within 25 miles of the driver's residence or place of business.
New Jersey
New Jersey prohibits mini trucks on public roads.
New Mexico
Mini trucks are not allowed on public roads in New Mexico.
North Carolina
On June 21, 2019, Governor Cooper of North Carolina signed into law the HB 179, thus allowing mini trucks to be licensed and used on all NC roads.
North Dakota
Mini trucks can be used on roads with a posted speed limit of 55 mph. They are restricted from roads with speed limits over 65 mph.
Ohio
Where local ordinances permit, you can use mini trucks on roads with a posted speed limit below 35 mph.
Oklahoma
Mini trucks are allowed on Oklahoma roads with no speed limitations. But they cannot use the interstate.
Oregon
You cannot use mini trucks on the roadways of Oregon State. In fact, their use as off-road vehicles is also strictly restricted as you can only use them to move from one part of your farm to another.
Pennsylvania
Mini trucks are not street legal in Pennsylvania.
Rhode Island
Rhode Island does not allow the use of mini trucks on state roads.
South Carolina
There are no laws guiding the use of mini trucks in South Carolina
South Dakota
Mini trucks are not allowed on state roads in South Dakota.
Tennessee
Tennessee allows mini trucks on roads with a posted speed limit of 35 mph or less. However, this is subject to local ordinances.
Texas
The state of Texas does not allow the use of mini trucks on its roads.
Utah
You can use mini trucks on Utah roads with a 50 mph speed restriction or less except on the interstate.
Vermont
Mini trucks are not street legal in Vermont and even registering them can be a hassle.
Virginia
You cannot use kei trucks on Virginia highways. But you can use them for farm purposes.
Washington
Mini trucks are not street legal in Washington.
West Virginia
You can only use mini trucks on West Virginia roads when moving farm product and livestock from a farm along the state highway to a storage or packing facility within a distance of 35 miles.
Wisconsin
Mini trucks are street legal in Wisconsin. But the vehicle must be 25 years old and above and you will need to register with collector plates.
Wyoming
Drivers in Wyoming can drive their mini trucks on any roads except for interstate highways. While there are no speed restrictions, the vehicle must use the extreme right-hand edge of the highway if it's unable to achieve the maximum speed allowed on a specific roadway.
And that's it.
None of the 50 states allow mini trucks on interstate highways.
This restriction is for safety reasons as most kei trucks can only make 65 mph which is lower than the speed limit on interstates.
Also, mini trucks don't meet U.S road safety requirements and the older models use non-EPA engines that cannot pass emission tests for public roads.
The 25 Year Rule Is Important
The 25-year rule is an exception to the plethora of legislation that makes it difficult to import and use mini trucks in the US.
Under this rule, mini trucks over 25 years old or more are exempted from DOT regulations.
In the same vein, mini trucks which are 21 years old or more are exempt from EPA emission restrictions.
So long as you comply with registration, insurance and state rules regarding these vehicles, this quarter of century-old mini trucks are good to go.
You might want to ask why such long years?
The reason is that mini trucks were historically made in Japan by Daihatsu, Suzuki, and Mitsubishi and to a lesser extent Nissan and Honda which is why they are called Japanese Kei trucks.
To protect their investments and market, U.S. automobile manufacturers lobbied Congress and state legislatures to ramp up restrictions on the importation of these venerable workhorses.
Final Words
If you are considering buying one of a mini truck, check with your state Department of Motor Vehicles on their street use status.
We have tried to make the information in this piece as factual as possible, but laws can change with time in individual states.
States with large numbers of dealerships who import these vehicles are under pressure to make them street legal.
Conversely, states where the U.S made automobile dealers hold sway take a stricter view to the use of mini trucks.
In fact, many states are in the process of allowing or restricting their use on public roads at this moment.
To get maximum value for your investment in a Kei truck, ask your DMV guys and reputable dealerships a lot of questions before sinking money into this vehicle.
Was this article helpful?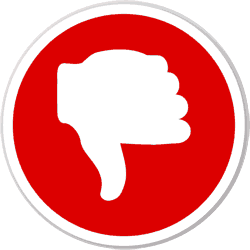 Did you find wrong information or was something missing?
We would love to hear your thoughts! (PS: We read ALL feedback)
Sours: https://motorandwheels.com/mini-trucks-rules-per-state/
FAQs About Renting a Pickup Truck in Honolulu
What is the required age for an individual to rent a pickup truck in Honolulu?
Like most states in the US, Honolulu requires individuals who are renting a pickup truck or car to be 25 years and above. For renters below this age, the charges will be higher than the normal rates. The rental companies will be forced to add young driver surcharges to the normal cost. Ensure that you have your driver's license, proof of residence, and a credit card when picking up your truck. Travelers who are not US citizens should ensure they carry their valid international driving permit and a license.
What is the parking situation like in Honolulu?
The island has limited parking spaces for vehicles in the city. As such, several locations and streets have regulations that govern their parking spaces. Choosing to ignore these instructions will lead to a ticket or towing. The hotels within the city offer parking spaces for their guests, with several garages around the city offering paid parking for their customers. Honolulu's on-street parking is valid between Monday and Saturday from 7am to 6pm. On Sundays and during state holidays, parking is free. You can also park at Ala Moana Beach Park, Waikiki Shell, and Kapiolani Park, among others.
Which are the best places to rent a car in Honolulu?
If you arrive in Honolulu by air, the best place to rent a pickup truck is at the Honolulu airport rental car offices near Terminal 2. This facility is recommended since it offers an opportunity to pick the most preferred company to rent the pickup from. The companies housed within this facility include Avis, National, Budget, Sixt and Enterprise. Other agencies offer their services off-site. Ala Moana Blvd is another great place to rent a car since it houses a number of these rental car agencies.
How does KAYAK find such low pickup rental prices?
KAYAK compares pickup rental prices from all major car rental companies such as Thrifty, Dollar, Enterprise, Hertz, Payless and more to find you the best deal.
How much does a pickup rental cost in Honolulu?
On average a pickup rental in Honolulu costs $119 per day.
Which car rental companies in Honolulu rent pickup trucks?
Car rental companies in Honolulu that rent pickup trucks include Ace.
Sours: https://www.kayak.com/Honolulu-Pickup-truck-Rentals.28070.cpk.ksp
What is a Japanese Mini Truck or Micro Truck?
Japanese Mini Trucks also known as, Kei Trucks (Kei meaning tiny, small or mini) have been made in Japan for over fifty years. In Japan, these vehicles are mainly used for family farms. They are also used daily for personal and business purposes on their roads. These versatile little vehicles are widely utilized throughout Asia, in agriculture, fisheries, construction and even for firefighting.
Japanese mini trucks are being imported into the US for on & off-road usage. More than half these trucks are purchased by farmers and hunters, however they are not limited to just these categories. Mini trucks are also being widely used as school campus maintenance vehicles, on golf courses, in and around factories, in camps and camp grounds, as maintenance vehicles for large property developments and as an ATV/UTV alternative for the outdoors man, hunter, rancher, farmer and fisherman. Mini trucks are nparalleled when compared to all other off road vehicles.
Due to Japanese laws that regulate the surplus of the older minis, importers bring more used Kei trucks into the US than new. They are shipped from Japan by sea, in containers for sale at prices ranging from US $4,000 to $15,000.
The Japanese mini truck is a tiny but practical pickup available in 2WD and/or 4WD versions, with high/low transmissions, and electronic differential lock options, also. They all have fully enclosed cab, windows, seat belts, windshield wipers, AM radio, cigarette lighter, heater/air vents, lights, signals, and get up to 50 mpg. Some are equipped with A/C too.
They generally have 6 ft. long beds with fold-down/removable sides (dump and scissor lift beds are an option). The truck length limitation of just around 10' 6", makes all of these models into a cab forward design with the engine under the seats and bed.
We are currently selling All Makes & Models of Mini Trucks. Our Goal is to purchase vehicles with a very low number of miles. All trucks have heat and only some have air conditioning, which is a highly sought after option. Air conditioning is a rare however, imagine being in your air conditioned mini truck in the heat of summer while your friends are swatting mosquitoes in their John Deere Gator. The windows roll down, the bed sides and tailgate fold down to give you a platform to stack on, while still getting full use of the six foot bed.
These trucks typically go for a long time, it really depends on how well you care for them. They are shipped here straight from Japan and are not someone's beat up unit, most are in great shape but please do pay attention to the grading system as that will give you an idea of the exterior and interior condition.
Exterior condition is rated 5 through 1, 5 being new or Like New
Interior condition is rated A through D, A being new or Like New
Most trucks will get upwards of 50 mpg, will run up to 60 mph. They all have 4 wheel drive with a high-low range selector. You'll love all the power packed into these great trucks! All Makes trucks have a three cylinder gas engine. With the exception of Subaru which is 4 cylinder.
For those who don't know, Daihatsu is the truck division of Toyota & Mazda's trucks are all made by Suzuki. They all average between 38 - 47 horsepower, which is directly applied to the wheels.
These trucks will climb the most steep hill imaginable even while loaded down with firewood or sacks of feed without breaking the slightest traction because of the 4x4, differential lock (rare option) and Low range gear selector all working together. Put it in high gear and you'll be ready for the road.
These units will put to shame the best UTV & ATV's on the market. Compare the payload capacity, the axles, transmission, top speed, frame construction, hydraulic brakes, turn signals, and windshield wipers with washer, granny low gears 1 through 5 with Reverse and High range gears 1 through 5, to a Kubota, Mule or any other UTV and the mini truck will run circles around them in every single aspect. The axles, transmission, frame, suspension and everything else is designed for day after day use on or off road.
Sours: https://www.minitrucksdealer.com/
Can You Daily Drive A Kei Truck? (1991 Daihatsu Hijet)
The best TV car ads in the world come from Japan, as everyone knows. When you combine a classic Japanese-car-ad macho-voiced narrator with American-styled kei vans… well, just watch this JDM commercial for three special-edition 2014 Honda N-Box SLASHes. There's the California Diner Style, with a red-and-checked interior straight out of a feverish Japanese hallucination of 1961 Monrovia. There's the Hawaii Glide Style, with what may be surfboard-influenced upholstery. And for those who are big fans of the music recorded at Sun Records in the 1950s (and who isn't?), there's the saddle-brown Tennessee Session Style N-Box SLASH.
This content is imported from YouTube. You may be able to find the same content in another format, or you may be able to find more information, at their web site.
Just because you're buying a tiny kei van doesn't mean you shouldn't be able to blast your Melt-Banana at respectably eardrum-shredding volume, and so the N-Box SLASH came with an Onkyo Sound Mapping System audio rig. That's a lot of speakers for a van that nearly fits inside a refrigerator box!
This content is imported from YouTube. You may be able to find the same content in another format, or you may be able to find more information, at their web site.
This Despicable Me-themed ad for Honda Sensing features a Gru-driven N-Box narrowly averted from greasing an octogenarian sweeping the sidewalk after an unfortunate pepper-shaker mishap.
This content is imported from YouTube. You may be able to find the same content in another format, or you may be able to find more information, at their web site.
This content is created and maintained by a third party, and imported onto this page to help users provide their email addresses. You may be able to find more information about this and similar content at piano.io
Sours: https://www.autoweek.com/car-life/classic-cars/a1714386/honda-n-box-slash-kei-van-comes-california-hawaii-or-tennessee-styles/
Hawaii kei truck
.
MINI TRUCK OFF-ROADING!
.
Similar news:
.
193
194
195
196
197