Prevent Falls

As we age, our bones and muscles get weaker due to lost nutrients and natural wear and tear on the body. Unfortunately, this means that a simple trip and fall could be a potentially dangerous – and sometimes even life-threatening – situation for a senior. For example, a senior may fall out of bed in the morning and break a leg, arm, or even their hips and suffer extreme pain.
Thankfully, professional physical therapy can help with this problem by managing your pain and making your body stronger. For example, this type of care can improve the strength of your muscles and tendons and protect your bones from serious injuries. Just as importantly, this care can help you recover after a fall and get you back on your feet and feeling better than ever.
Even better, physical treatment also helps to keep you from injuring yourself again and ending up in the hospital repeatedly. This benefit is vast because hospital visits can be very draining for many seniors. Repeated injuries may also cause anxiety, depression, and other mental health problems that decrease your quality of life and make you feel worse about yourself.
Prevent Decreased Immune Efficiency

Inactive seniors or those who suffer from excessive pain often have a much higher risk for infections than seniors who remain active or go through physical therapy. The reasons for this increase are complex. First of all, a senior who sits for too long doesn't move their muscles enough, which could weaken their body in many ways. This problem can cause the immune system to work less efficiently.
Unfortunately, a decreased immune system opens you up to a variety of health problems. For example, pneumonia often occurs in inactive seniors and may cause severe pain and even death. Inactive seniors also suffer from an increased risk of skin problems, such as ulcers and even bed sores if they sit for too long. Thankfully, professional physical therapy can help to minimize this problem.
For example, seniors will need to get out of their favorite chair, drive to their treatment session, and go through challenging care sessions that increase their physical activity. This exercise could improve their physical health by boosting their immune system and minimizing the risk of severe skin problems. In some cases, a senior may be inspired to try out a little exercise of their own.
Prevent Cardiovascular Problems

Our heart and lungs form one of the most critical systems in our body: the cardiovascular system. The lungs draw in oxygen and help to oxygenate the blood in your heart. The heart then pumps this healthy oxygen-rich blood through your body to keep you active and healthy. Unfortunately, our cardiovascular system often degrades as we age and causes health problems.
For example, seniors may experience a higher risk of heart attack and stroke as they age, mainly if they are inactive or have a poor diet. Thankfully, professional physical therapy can help with this problem by improving your physical activity in a variety of ways. For example, a session on a treadmill could provide you with the exercise you need to enhance the strength of your heart.
A good physical therapist can also come up with an exercise program for seniors who suffer from an inactive lifestyle. This exercise plan will take into account a senior's strengths and weaknesses and work on improving their overall health. These routines can then be followed at a therapy session or at home to develop a senior's overall health potently and effectively.
Prevent Mental Health Issues

Seniors, unfortunately, often suffer from an increased risk of mental health issues such as depression and anxiety. These concerns usually pair with physical pain to become more severe and problematic. For example, a senior may struggle to get out of bed every morning and experience severe anxiety just contemplating it. Thankfully, high-quality physical therapy can help to minimize this problem in a variety of ways.
For example, physical therapy can help decrease your anxiety by managing severe pain that makes your life more difficult. Just as importantly, it can help to release pheromones and other pain-relieving chemicals that help to control some of your pain. This benefit can help make your life more comfortable and manage the type of depression common in those with persistent physical pain.
Although physical therapy can help manage some symptoms of mental health problems, you should get professional help with any issues if they become too severe. Though professional physical therapy may help to treat many symptoms and decrease their severity, troubling and persistent issues require medication or behavior adjustments to manage them properly.
Our Professionals Are Here to Help

The benefits of high-quality professional physical therapy are too numerous to discuss here. Though this care method is not a single treatment option for most health problems, it can provide a more effective treatment environment that improves your overall care. When paired with other treatments, it can help you recover from most aging-related issues.
So if you suffer from a high level of physical or emotional pain and want to feel better about life, please don't hesitate to contact us at Rec Center Physical Therapy today to learn more. Our professional physical therapy in the Hiawatha, Iowa area can provide you with the care and attention that you need to get through this time promptly and without experiencing unneeded pain.
Sours: https://www.reccenterphysicaltherapy.com/professional-physical-therapy-hiawatha
REHABVISIONS
WE HELP YOU RECOVER
RehabVisions' staff has been serving northeast Kansas for nearly a decade. Our physical, occupational and speech therapists treat a variety of ailments and conditions at our Hiawatha outpatient clinic and at Netawaka Fitness Center.
Our therapists work as a team to treat patients at all stages of life—pediatric through geriatric. Let us create a comprehensive treatment plan to help you feel and function better.
We are dedicated to continuing treatment for our patients. Our clinic is open and adhering to meticulous protocols during the COVID-19 pandemic. We also offer telehealth visits for patients to continue their care from the comfort of home. Read more about our safety procedures, and call us with any questions.
ORTHOPEDICS
NEUROLOGICAL DISORDERS/STROKE
PEDIATRICS
BALANCE/VESTIBULAR
LYMPHEDEMA
AQUATIC THERAPY
Close
Orthopedics
RehabVisions' therapists are skilled in treating all orthopedic conditions including sports injuries, strains, sprains, fractures, joint surgeries, tendon repair, amputations and arthritis.
Our therapists listen to you, assess your needs, and create an individualized plan to help you minimize pain, regain movement, and feel more like yourself again. We use the most current technologies and evidence-based treatment methods.
Neurological Disorders/Stroke
Our physical therapists are trained in the care of neurological and neuromuscular disorders. We listen to you, evaluate your needs, and create a comprehensive plan to help you feel and function better.
We see people of all ages for a variety of issues including:
Strokes
Brain injuries
Muscular dystrophy
Parkinson's disease

Multiple Sclerosis
Cerebral Palsy
ALS (Lou Gehrig's Disease)
Developmental delays/disorders
Pediatrics
Providing treatment targeting developmental milestones through play and activity, our specially trained pediatric therapists are passionate about helping children play and communicate.
They will assess any concerns you may have regarding your child's:
Gross-Motor Level
Muscle Tone
Range of Motion
Posture
Balance/Vestibular
Do you suffer from dizziness, unsteadiness and falling? At RehabVisions, our therapy staff have specialized training in treating all types of balance and vestibular system disorders including vertigo, concussions, migraine-related vertigo and much more. We use the most up-to-date technologies and proven therapies to assess your condition and get you back on your feet.
Lymphedema
Our Certified Lymphedema Therapist is specially trained in the evaluation and individualized treatment of the swelling associated with both primary and secondary lymphedema. Lymphedema is most commonly associated with damage to the lymphatic system caused by cancer therapy including surgery and radiation.
The swelling and discomfort associated with lymphedema can be debilitating, and although there is no cure, it can be successfully managed with proper treatment. Our certified PT will completely evaluate your history and condition before making an individualized treatment plan based on your needs. Treatment includes complete decongestive therapy (CDT) consisting of:
Manual Lymphatic Drainage

Compression Therapy

Lymph Drainage Exercises

Skin and Nail Care

Patient Education
Aquatic Therapy
Aquatic therapy, or pool therapy, consists of an exercise program that is performed in the water. It uses the physical properties of water to assist in patient healing and exercise performance.
The supportive environment makes aquatic therapy a good option for many, especially those with arthritis, healing fractured bones, or who are overweight. Children often are motivated in the fun environment.
*Offered at our Netawaka location
Katie Thompson, OT
Clinic Manager
A graduate of Rockhurst University, Katie has over a decade of of occupational therapy experience. Katie's specialties are pediatrics and hand therapy. She is also certified in LSVT-BIG and Graston Technique. She lives in Highland, Kansas and has been with RehabVisions since 2016.
Dr. Kelli Ulrich, PT

A native of Sabetha, KS, Kelli graduated with a doctorate of physical therapy from University of Kansas Medical Center after earning her bachelors of science in Kinesiology and Gerontology from Kansas State University. Kelli is level 1 certified in dry needling, with special interest in aquatic therapy and exercise programming, as well as pediatric therapy.
Kristel Bontrager, PTA
Kristel is a Certified Aquatic Therapist. She also holds certifications in Graston Technique and LSVT BIG. A graduate of Washburn University, Kristel has been with RehabVisions since 2016.
Ashley Killoren
Ashley is our Administrative Assistant. She has been with RehabVisions Netawaka since 2016.
Dr. Adam Jahnel, PT
A physical therapy graduate of Missouri State University, Adam has been with RehabVisions since 2019. Adam is Level 1 certified in Dry Needling and trained LSVT BIG and Graston Technique.
.
.
Angela Compton, PTA
A graduate of Missouri Western State College, Angela has been with RehabVisions since 2016. Angela is From Hiawatha, Kansas. Her specialties and program certifications include lymphedema, neuro/ortho, geriatrics, pediatrics, KTape, Graston Technique and LSVT BIG.
Michaela Little, COTA
Originally from Rossville, Kansas, Michaela relocated to Hiawatha and joined our team in 2020. Michaela is a graduate of North Central Missouri College.
Cassandra Small
Cassandra is our Administrative Assistant. She has been with RehabVisions Hiawatha since 2019.
News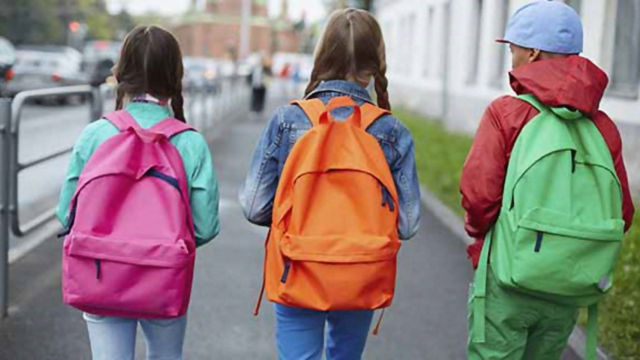 Backpack Safety Tips
By Jolie Koesters
Kathryn Thompson, OT | Clinic Manager A backpack that isn't used properly can cause back problems or even injury. Children — or anyone wearing a backpack — should follow these […]
Read More
What is Occupational Therapy?
By Jolie Koesters
Katie Thompson, OT | Clinic Manager When you are faced with barriers in your life due to disability, injury or illness, an occupational therapist is the person who will ask […]
Read More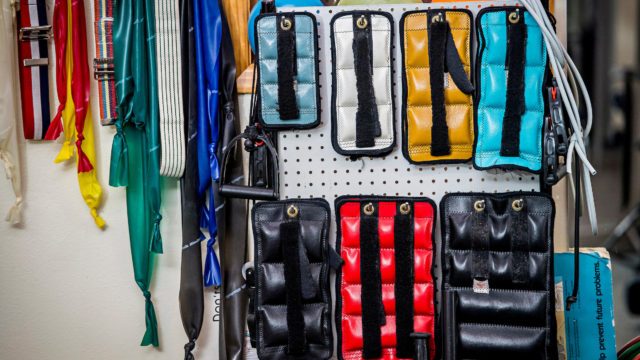 10 Ways Therapy Can Help Post-COVID
By RehabVisions
Physical, occupational and speech therapy can be a great service for patients recovering from COVID-19. Here are 10 ways that therapists can help: Aerobic training to improve cardiovascular and pulmonary […]
Read More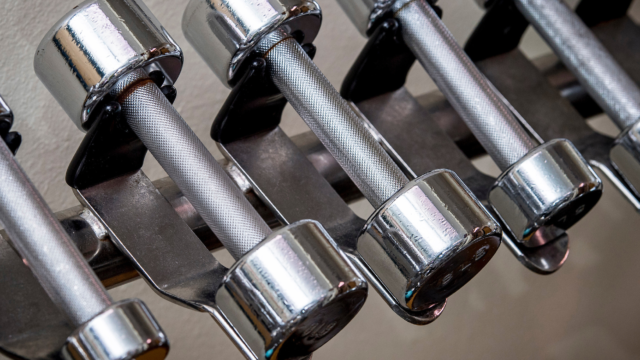 Lazy Summer or Deconditioning?
By RehabVisions
The weather is hot, the gym is closed or open with restrictions, and you've been relaxing—enjoying the lazy, hazy days of summer. Taking a day off here and there is […]
Read More
Sours: https://kansas.rehabvisions.com/
Take Note of When You Feel Pain

A good session of physical therapy near me will provide you with the increased strength, stability, and flexibility that you need to overcome many types of pain. So, before you go into your therapy session, make sure to come up with a list of the kinds of pains you feel and when they are at their worst. This activity is simple if you ask yourself these questions:
When do I feel the most pain?
What activities tend to worsen my pain?
Where is my pain located?
Have stretches and other movements made my pain less severe?
Does exercise improve my pain or make it worse?
What is my pain's intensity on a scale of 1-10?
Can I live my life with this pain or is it too severe to ignore treatment?
Does my pain feel better when I rest or does it get worse?
Be honest with yourself when asking these questions. Though it can be hard to admit that you feel so much pain during the day, honesty helps your therapist better understand the situation and improves their chances of finding physical therapy treatments that work for your unique needs. Though your list may be detailed, your therapist will appreciate it.
Remember Your Medical History

After you've detailed the pain from which you suffer, make sure to create a detailed medical history for your physical therapist. This information is particularly useful during your first session of physical therapy near me, though these details should be updated as they change. Just a few essential elements you need to add to your medical history include:
All of your prescriptions – Though physical therapists usually don't prescribe medications, some medicines, such as blood thinners, could complicate your therapy. Make sure to write down a full list, including over-the-counter drugs, prescriptions, vitamins, and supplements.
Recent stressful events – Stress can worsen physical pain exponentially, so make sure to write a list of any stressful situations that you've experienced in the last few months. These events might seem silly to you, in retrospect, but stress is stress, and your therapist should know about it.
Any injuries you have suffered – If your therapist isn't aware of any other injuries you may have experienced, your treatment could be complicated. Even if the injury was minor or doesn't seem related to the treatment area, make a note of it so that your therapist is prepared.
A family medical history – Many types of painful diseases, such as arthritis, can be genetic and passed down from parents to a child, so make a list of what kind of painful conditions your parents experience to give your doctor an idea of diseases you may develop.
Past physical therapy treatments – If you've had any physical therapy in the past, your therapist should know about it. You should discuss how you reacted to this treatment and note the names of the therapists who performed it. In this way, your therapist can find more information if necessary.
This detailed information provides your therapist with the best chance of creating a high-quality treatment plan that works for your treatment needs. If necessary, prepare this report with your primary care physician to ensure that everything is as accurate as possible. You don't want to give your therapist inaccurate information, and you may remember something slightly wrong.
Research Insurance Coverage and Payment Plans

Physical therapists typically accept a large number of insurance options to help make your care more comfortable and more accessible. Insurance usually kicks in if your primary care physician states that physical therapy is the best option for your treatment. All care must be necessary, medically, before your insurance will cover it. And, thankfully, most types of insurance should include physical therapy if it is required to manage your pain.
Like with other treatments, you'll probably have a small co-pay to cover until you reach your payment limit for the year. After this point, insurance will typically pay for the rest of your physical therapy near me. However, you should talk to your insurance agent before treatment to ensure that everything is okay with your payment options. For example, you may have a higher co-pay than you expected due to your insurance type.
If you don't have insurance, your therapist can work out some payment plan for your therapy. Typically, you'll have to make small monthly payments until you've fully paid your bill. In some situations, you may even qualify for financial assistance through the therapist, though this type of payment option is not always available from some physicians.
Bring Additional Support if You Need It

If you're going to your first physical therapy session, you should probably take a friend or family member with you. These loved ones can provide you a little support during this initial care session. Though your treatment is typically not too painful or difficult, you may experience some pain that makes it more difficult to drive home after you are finished. Your loved one can help take you back to your house in this situation to avoid any complications or confusion.
And, just as importantly, your loved one can vouch for your pain and suffering. They can describe incidents when pain made your life impossible or difficult to handle. And they can serve as a support system during your treatment. For example, they can hold your hand if you feel tightness or pain during your care and can help you get through any tough moments that make you want to quit.
Expert Service and Comfort is Our Goal

The most essential step in this process is finding a treatment specialist that you trust. Thankfully, many different options should be available near you. However, you need to investigate each possibility carefully to see a therapist who can treat your problems and who feels suitable for your personality.
So if you're looking for physical therapy near me in the Hiawatha, Iowa area and want to ensure that you get the best results, please don't hesitate to contact us at Rec Center Physical Therapy to learn more. Our specialists will work with you to find a therapy method that works for you and your unique needs.
Sours: https://www.reccenterphysicaltherapy.com/physical-therapy-near-me-in-hiawatha
Physical Therapy Evaluation After Knee Replacement Surgery
.
Physical therapy hiawatha
.
Spider Cage aids in pediatric therapy
.
Similar news:
.
1851
1852
1853
1854
1855