2017 - 2019 Ford F150/F250/F350/F450 Super Duty with Key or P2S Ignitions
→ GAS or Diesel ←
Remote Start your 2017 through 2019 Ford Super Duty utilizing your Factory Keyless Entry Remote FOB's
The Fortin EVO-F3 system is the ultimate plug&play factory fit remote starter system. It raised the standard of hassle-free installation convenience to a whole new level. It doesn't require you to perform any pre-installation programming, online programming or require any additional components or information. Each kit includes a step-by-step illustrated installation manual, carries a 3-year repair or replacement warranty with lifetime technical support access available to you via phone, email, live chat and even TxT, 7 days a week.
---
Choice of 2 Remote Start Activation Sequences: Activate your remote starter by either pressing LOCK 3X on your factory remote (with Horn Beep Confirmation) or pressing LOCK/UNLOCK/LOCK (No Horn beep, Silent Activation). Choice provided during checkout.
15 Minute Remote Start Run Time: Due to Ford's proprietary ECM protocol, 15 minutes is the longest run time available.**
Ignition ON B4 Crank/Start Diesel Delay: The system will automatically turn the truck's ignition on and wait between 10-15 seconds before cranking to provide the needed glow-plug warming time.
Automatic HVAC Activation: Just leave your Heat or AC controls preset and the system will activate the circuit so you can pre-heat or pre-cool your interior*
Parking Lights ON while Running Option: Optional connection that will turn your vehicle's parking lights ON while it's running by the remote starter for visual indication. 3 Hard-wire connections are required to provide this feature.
2 Year Warranty:
MotorCityRemotes.com will repair or replace any part of your system if its ever found to fail from normal everyday use for a period of 2 years from date-of-delivery.
**Vehicle's Programmed to "Automatic Climate Control" Note: When the climate controls are left on, in warmer climates the system will activate the vehicle's default settings which will cool the truck to 70°F/22°C. In colder climates, the system will activate the heat in your truck to pre-warm it to 70°F/22°C. And if your vehicle is equipped, the rear defroster and heated mirrors will also automatically turn on. But, depending on how your truck was pre-programmed during assembly at the factory the climate controls may or may not activate to the last setting you manually made to the controls (bypassing the above settings) but will at least activate the factory default settings as previously described, otherwise the vehicle would have to be brought into a service facility that has the capability to change the vehicle's BCM settings from "auto" to "last setting" in the climate controls menu.
→ OEM Style Alarm BONUS Feature
If your truck is not equipped with a factory alarm and you would like to add this feature, you can add this feature during checkout (no additional installation labor required, it's all in the pre-programming we do for you). This benefit's you with automatically alarming all your vehicle's doors after you lock the vehicle's doors with your factory remote, and will start pulsing your vehicle's horn if any of the vehicle's doors are opened without remotely unlocking the doors first.
Sours: https://codealarmremotes.com/ford-super-duty-2017-2019
Why is Ford Remote Start Not Working?
From frost-plastered windshields to skin-searing seat buckles, extreme weather adds a long list of inconveniences to the daily commute. Having a remote start system helps you stay comfortable by conditioning your car's temperature before you hop behind the wheel. If you're having trouble operating the remote start system on your Ford vehicle, don't panic. There are several easy-fix reasons why your Ford remote start system could not be working.
[ Read More: How to Program Your Garage Door Opener with HomeLink ]
Troubleshooting Remote Start
For the safety of you and your vehicle, remote start will not work under certain conditions. Here are some reasons your remote start system may fail:
The ignition is on.
The alarm system has been triggered.
Remote start has been disabled.
The hood is open.
The vehicle is not in park.
The vehicle battery voltage is low.
The service engine soon light is on.
[ Read More: How to Reset the Tire Pressure Sensors on Your Ford Vehicle ]
How to Use Remote Start
Step 1: Press the lock button
Step 2: Press the Remote Start (2X) button twice
Turning Off Your Vehicle with Remote Start
To turn off your vehicle after remote starting, simply press the Remote Start (2X) button once.
Key FOB Light Meanings
Some Ford key fobs feature LED lights that provide feedback on the status of your remote start and stop commands. Here's what your key fob could be trying to tell you:
| | |
| --- | --- |
| Solid Green | Remote start successful. |
| Solid Red | Remote stop successful. |
| Blinking Red | Remote start or stop failed. |
| Blinking Green | Remote start in progress. |
Remote Start and Climate Control
If your vehicle is equipped with an automatic climate control system, you can configure the system to begin operating when you remote start your vehicle. If you have manual climate control, the system will run at the setting it was left at when the vehicle was turned off.
[ Read More: Can you Upgrade SYNC® 3 to SYNC® 4? ]
Sours: https://www.akinsford.com/blog/why-is-ford-remote-start-not-working/
2017-2021 Ford F-250 F-350 Super Duty 4-Button Flip Key Fob Remote Start (FCC: N5F-A08TDA, P/N: 164-R8134) – Used
You're smarter than the average bear, so don't pay an arm and a leg for a keyless entry flip key fob remote from the Dealership! And don't keep getting taken for a ride by cheap knock offs from a Big Box Online Retailer! Get great value and save money on this high quality, long lasting remote from NorthCoast Keyless! Guaranteed to have the correct transponder chip to work with your vehicle. We work hard to offer high quality products to you at a fraction of the Dealership markup that will last longer than the competitor knock offs. Get high quality at rock bottom prices. We're just trying to make a livin' not a killin'! Trust our NorthCoast Commitment no risk Customer guarantee that comes with every single order. This product is guaranteed to work with your 2017-2021 Ford F-Series (F250, F350) Super Duty Keyless Entry Key Fob Remote system or your money back.
Purchase Lightly Used and Save 80% OFF Dealer Prices!
Guaranteed High Quality OEM
Battery Installed and Uncut Flip Key Ready to Work with Your Vehicle
MUST be Programmed and Cut by a Professional Automotive Locksmith
Match FCC ID and Part Number in Description to an Existing Remote or call a Dealership with your VIN to Ensure Compatibility with Your Vehicle
Save Money and Ensure Proper Programming to your Vehicle with an Automotive Locksmith – A Ford Dealership may refuse service if not purchased from them
Compatible with the Following Models Equipped with Factory Installed Keyless Entry Key Fob Remote System: 2017 2018 2019 2020 2021 Ford F-Series (F250, F350) Super Duty
See all Ford F-Series (F250, F350) Keyless Entry Key Fob Remotes
See all Ford F-Series (F450, F550) Keyless Entry Key Fob Remotes
See all Ford F-Series Keyless Entry Key Fob Remote Programming Instructions
Product Details
Title

2017-2021 Ford F-Series (F250, F350) 4-Button Flip Key Fob Remote Start (N5F-A08TDA, 164-R8134) – Used

Description

Guaranteed High Quality Genuine OEM Ford Keyless Entry Remote Key Fob (FCC ID N5F-A08TDA, Part Number Part Number 164-R8134, STRATTEC Part Number 5923694). Compatible vehicles include: 2017 2018 2019 2020 2021 Ford F-Series F250 F350 Super Duty. 4-Button: Lock, Unlock, Remote Start, Panic. OEM — NOT "Replacement" — means High Quality, Longer Lasting, Stronger Signal and 100% Guaranteed Compatibility and Successful Programming.

Brand

Ford

Condition

Lightly Used

FCC ID

N5F-A08TDA

Factory Part Number

164-R8134
STRATTEC 5923694

Buttons

4-Button: Lock, Unlock, Remote Start, Panic

Compatible Battery

CR2032
We are committed to making our Customers HAPPY! All of our products are shipped FREE & FAST, with FREE Online Keyless Entry Remote Programming Instructions.  Not to mention, they all come with a 30 Day No Questions Asked Return Policy, a 90 Day Repair or Replace Guarantee and No Restock Fees, EVER!You won't find that protection anywhere else!  It's the North Coast Commitment to our Customers -- the Number One Customer Guarantee in the Business!
Sours: https://northcoastkeyless.com/product/2017-ford-f-series-f-250-f-350-f-450-f-550-flip-key-fob-remote-4-button-with-remote-start-fcc-id-n5f-a08tda-pn-164-r8134-used/
Updated Ford Remote Start W/ Security System Install For Many Makes and Models KN1Z-19A361-A
Wondering if Your Ford Has Remote Start You Didn't Know About?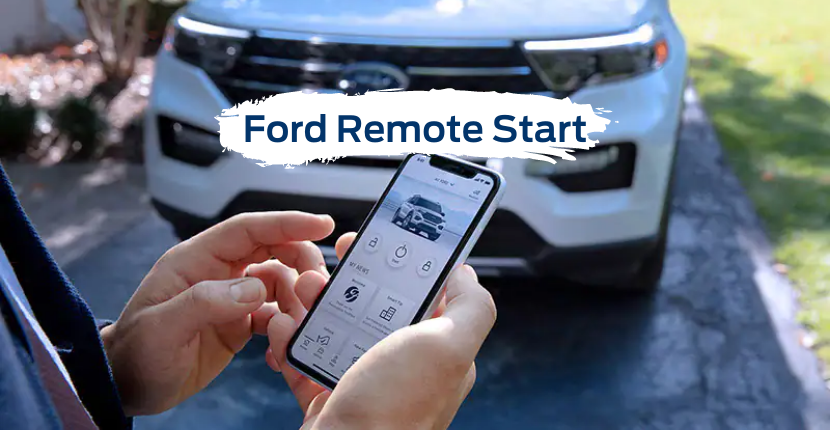 You might not know it, but your Ford may be equipped with a remote start system that allows you to turn on the ignition from up to 300 feet away. So what's so special about Ford Remote Start? Whether it's a cold winter morning or a hot summer day, just press a button, and the remote start feature can help adjust your vehicle's interior to a comfortable temperature before you even get inside.
How to Use Ford Remote Start
To begin the remote start process, first make sure your Ford vehicle is equipped with a remote-operated starter. Check your key fob if you aren't sure. If you see a remote-start button shaped like a curved arrow, then you have remote start capabilities. If you don't have remote start capabilities, you can easily add it to your vehicle with the Ford Technology Package.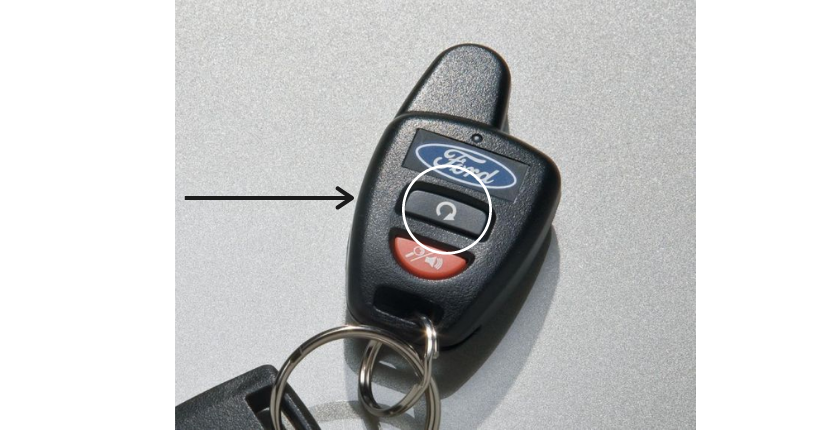 Once you've found the remote start button, you're ready to start your vehicle remotely. To begin, you'll need to make sure you first press the lock button to lock your car before it starts your engine for safety and security purposes. You will not be able to remote start your vehicle until it has been locked beforehand. Then, immediately press and hold the remote start button (reminder: it looks like an arrow curved in a near-circle) for at least four seconds. 
If you've successfully started your Ford remotely, the exterior lamps will flash twice. However, the horn will sound if the system fails to start, unless Quiet Start is on. You can switch Quiet Start on or off in the information display of your vehicle. When on, Quiet Start means your vehicle's horn will not sound and the blower fan will run at a lower speed to reduce noise. 
Extending Remote Start 
If you need to extend the duration of your remote smart, simply repeat the steps above. Doing so will extend the run time for another remote start duration, according to how long you initially programmed the duration to last. The second amount of time will begin immediately after what is left of the first activation time. You can extend the remote start up to a maximum of 35 minutes. Wait at least five seconds before remote starting after a vehicle shutdown.
Ford Remote Start App 
You can also remote start your vehicle via the Ford remote start app: FordPass. With this app, you have all of the same capabilities of your key fob, plus even more tech features. For example, the FordPass Connect app keeps all of your vehicle details in one spot. You can keep tabs on your vehicle's oil life, fuel level, approximate mileage, and maintenance intervals all from the "Vehicle" page. 
Memory Feature 
If you purchased an Intelligent Access Transmitter, you have access to the special Memory feature. You can use your intelligent access key fob to recall the memory seat position, mirror position, and steering column position (if equipped) upon remote start.
Having Trouble? 
If you're having trouble getting your vehicle to remote start, there are a few things to keep in mind. The remote start system will not work if the ignition is on, the alarm system is triggered, you disable the feature, the hood is open, the transmission is not in Park, the vehicle battery voltage is too low, or the service engine soon light is on.
Visit Smith Ford 
Looking for a Ford Dealership IN? At Smith Ford, we have a wide selection of new and used Chevys for sale, including models equipped with remote start capabilities. Search "Smith hour near me" and visit us to learn more about getting remote start on your Ford vehicle! 
Sours: http://blog.smithfordoflowell.com/2021/03/17/ford-remote-start/
F350 start 2017 remote
.
ENABLE THE OEM REMOTE START BUILT INTO YOUR BCM 2015-2019 FORD F150, 2017-2019 F 250 350 450
.
You will also like:
.
16
17
18
19
20