LogoUp
You cannot underestimate the power of branding when it comes to customers remembering your name and booking you for that next job. Equally, the modern consumer is knowledgable and has high expectations — so your HVAC technician uniform must communicate professionalism. Workwear that features your logo helps you to exceed customer expectations, elevates your brand and ensures your name stays fresh in everyone's minds. 
When workers are outside wearing hats, jackets and shirts with your company's logo, they're wearing PPE with your name on it. They're also providing you with an extra service for free — advertising.
Our extensive range of HVAC tech uniforms is made from breathable material that's cool yet durable, making it the most practical workwear solution out there. 
The Changing Face of HVAC Technician Uniforms
There used to be a time when an HVAC technician would wear only the most basic and practical items. The only purpose for this type of clothing is functionality — but that doesn't mean it can't look good. Field workers are finding on-trend ways to make their sensible uniforms stand out and express their brand's identity to customers and potential buyers. 
For example, in the hospitality industry, an apron used to be worn as a source of shame. Traditionally, they were floor-length, white linen that looked awful and was almost impossible to keep clean. In recent years, aprons started appearing in different colors and materials, which instilled pride in workers wearing them. Now, when you walk into a modern restaurant or coffee shop, you'll see a group of trendy apron-wearing people who are correctly adorned in PPE but still look good.
Research has shown that employees are more productive when they feel comfortable and confident in their workwear. Our aim to revolutionize HVAC technician's outfits with customizable uniforms in a wide range of styles and materials. Your employees should look smart and wear clothes that are appropriate for the job, but have you ever thought of asking them if they have any ideas for their uniform preferences? You might be surprised by the excellent ideas they come up with.
Statement Work Jackets
An HVAC engineer could be in sub-zero temperatures for one half of the day, and then in the sweltering heat for the other half. As such, it's imperative that you, as an employer or self-employed person, invest in the proper personal protective equipment. You'll need to give your workers a different jacket for different jobs.
Whether it's a weather-resistant coat from Carhartt for freezing temperatures or a light fleece for working outdoors in winter, you can get your company's work jackets embroidered with your logo. For long-standing team members, you might even get their name stitched underneath to wear as a badge of pride for long-term service.
Well-Fitting Branded Work Shirts
Work shirts come in all shapes and sizes, from pressed and smart button-ups to casual and comfy polos. The right shirt for your employees depends on your brand's identity. If you're a trendy company with lots of young professionals on board, the old-fashioned style might not work. On the other hand, if your brand is more traditional, shiny shoes and crisply ironed shirts will be the way forward.
Remember that it's essential your HVAC tech uniforms must fit correctly. When they're rummaging around in attics or tight spaces where they could get clothing caught and risk injury, it's integral that you make sure their apparel fits correctly.
Adding your logo is the final touch to a perfect uniform. It brings your workforce together as an identifiable team and communicates who they are to the rest of the world.
Overalls and Coveralls Featuring Your Name 
The world of an HVAC technician is varied. One moment you might be drilling in a basement, and the next you could be meeting an important client. It's vital that you can protect yours and your employee's workwear, so it lasts longer and always makes a great impression when needed. 
Coveralls and overalls are perfect for messy jobs and dusty locations, as well as places where there might be the risk of sharp objects or uneven walls. In many cases, workers need an extra layer of defense to protect them and their clothes from potential hazards. As practical as they are, overalls aren't always the smartest-looking fashion statement. Don't worry, though — with your company's logo stitched professionally onto a prominent place; they look much more high-end. 
Promote Your Company With Branded Hats 
Simple work hats can be highly valuable pieces of PPE, protecting your employees against the harsh sun or keeping them dry in damp weather. In many cases, clients like to see workers looking smart, and hats can keep hair out of the face and tidily tucked away. Adding your logo to employees' hats is a way of communicating that you're a serious business — and making sure customers remember your name.
Offering hats to workers is also a great way to let them express their individuality and allowing them to have some control over their uniforms. When your staff feels like you're taking care of them, they'll be much more inclined to go the extra mile at work.
Your Company's Custom Tool Bags
An HVAC tech's tool bag is almost as important as his tablet these days, so make sure all the ones your workforce uses are smart, professional and emblazoned with your logo. A branded tool bag can help you to stand out from other HVAC companies who aren't paying such close attention to detail. Customers always pick up on small details, so upgrading your tool bags could win you more repeat business.
Customized Hard Hats
All HVAC professionals are familiar with the hard hat. It's an essential piece of PPE that protects you from knocks, falling debris and other hazards. You can get them in a range of colors, and we can add your logo onto it for the ultimate in professional style. 
Get Trendy Branded Workwear Today
For all kinds of stylish and practical workwear, including outerwear, polos, hats, tool bags, aprons and overalls, visit www.logoup.com. 
Sours: https://www.logoup.com/hvac-technician-uniforms.html
Sweatshirts Tee Shirt LookPink Good HVAC Technician T Shirt
Tee Shirt, Tee Shirt, LookPink Good HVAC Technician T Shirt, HVAC Technician T-shirts Best Gift For Someone Special. When You Receive Your Item, Peel Or Crack. 。 The HVAC Technician's Design Is Placed On Front Of Shirt. Back Of Shirt Will Be Left Blank. 。 Great Gift Idea For Your Friends And Family. What's Better Than Giving A Unique Gift Like No Other. Every Time They Wear HVAC Technician Tshirt. Please Let Us Know Right Away And We'll Do What We Can To Make It Up. 。 。 。. Sweatshirts |. Buy LookPink Good HVAC Technician T Shirt, They Will Think Of You. 。 Shipping Information: 。 ASIN: B07MCSJCRV 。 。 Date first listed on : January 14, Long Lasting Print. 。 Perfect HVAC Technician Shirt With Vibrant Colors And High-Resolution Design Will Not Fade, Please Take A Moment To Verify That It Was Not Damaged In Transit. If There Is Any Reason That Make You Unhappy, Sweatshirts and other T-Shirts at . Our wide selection is elegible for free shipping and free returns.. The HVAC Technician's Design Is Lead-Free. Unique Process Ensures Vibrant, 2019 。 Cool HVAC Technician Tee Shirt.
The confidence of
groundbreaking ideas
.to correct disorders or injuries of the musculoskeletal system
View More
The coming together of
networked minds
.to diagnose and treat disorders of the nervous system
More Info
The assurance through
state-of-the-heart
.ICU, providing specialist equipment and compassionate care
View More
The promise of
skilled hands
.to restore, reconstruct, or alter a human body, and gift you a new you
View More
Enter your details
You're a form away from high-quality and cost-effective care
About Aveksha
Aveksha, the dreamchild of founder and chairman Dr. Udaya Ballal, was established in 2013. Having previously spent over 25 years in Dubai, he envisioned to bring the same quality of trauma care to India, and hence set up Aveksha. Being a multi-specialty hospital, Aveksha is keen to be the best (and affordable) accident and trauma care provider in North Bangalore. Our areas of excellence: Orthopaedics, Neurosurgery, Plastic Surgery, and Critical Care.
Bedded hospital
125
Medical staff
160
Lives Touched
35,000
OUR CLINICAL SPECIALITIES
We strive to provide comprehensive care for everyone's need
Orthopaedics
A medical specialty focused on treatment of patients with skeletal disorders — disorders of the bone..
More Info...
Neurosciences
A branch of medical science dealing in the diagnosis and treatment of all categories of conditions..
More Info...
Critical Care
A crucial care specialty that deals with patients noted to be unstable, and hence need constant care..
More Info...
Plastic Surgery
A surgical specialty that deals with the repair, reconstruction, or replacement of parts of a human body..
More Info...
Our Services
We endeavour to provide all the vital services under one roof
24X7 Emergency Care
Sophisticated facilities, qualified professionals, and trained staff ensure round-the-clock emergency care.
24X7 Trauma Care
Highly trained staff to handle accident-related injuries — head, blunt force injuries, and other emergencies.
24X7 Home Care Services
Comprehensive nursing, physiotherapy, lab tests, and more — provided at the comfort of one's home.
24X7 Laboratory Services
Advanced equipment and experienced physicians run complicated medical tests and investigations.
24X7 Pharmacy Services
One-stop shop to deliver medications, other health-related products, and share relevant information.
24X7 Dialysis Services
Fully equipped dialysis units to aid the kidneys and maintain the normal functioning of a human body.
24X7 Intensive Care Services
State-of-the-art medical, neonatal, and cardiac ICUs to care for patients with life-threatening issues.
24X7 ICU On Wheels
On-the-move care through ambulances equipped with ventilator and emergency equipments.
LATEST BLOGS
Advancements in healthcare, recommended diet, right exercises, and more.
Patient Testimonials
Here's what our patients think about the care we provide.
During the course of my three day stay at Aveksha Hospital, the facilities provided to me and my family were beyond expectations. Right from the arrangement and dispatch of the ambulance, to our arrival at the hospital, everything was very well managed and went smoothly. I found the staff, doctors, as well as the nurses to be very cooperative. Dr. Aditya Ballal and Dr. Girish, who treated me, were available at all times on request, which made the process so much easier and comfortable. I am very pleased with my experience here at Aveksha Hospital and would definitely recommend it to everyone.

Mr. Srinivas Murthy

BROKEN FEMUR

Orthopaedics
Mrs. Gayathri Rao, my wife, was troubled by hip pain for the past 4 years. After several failed attempts at home remedies and medical treatments alike, we consulted Dr. Aditya Ballal. He advised bilateral THR. We are grateful to the staff of Aveksha Hospital for the pre and post-operative care — it was truly top notch. And the recovery help was equally good. I am thankful to the team.

Mrs. Gayathri Rao

TOTAL HIP REPLACEMENT (THR)

Orthopaedics
My name is Ramapriya and I am a resident of Vidyaranyapura. My father, Kasturi Rangachar, had a stroke. We visited Aveksha Hospital and consulted Dr. Sunil Furtado; my father was admitted to the hospital. He experienced great comfort here, and was discharged in good health. The hospital provides great service and staff, thus taking proper care of patients and their needs. Hygiene is highly focused upon, which is great. We thank Aveksha for the complete service, hence making our experience a fine one.

Mr. R. Ramapriya

STROKE

Internal Medicine
I was at Aveksha Hospital for a surgical procedure, for the treatment of Meningocele for my four-month-old child, performed by Dr. Naveen. During my stay, we were made to feel very comfortable. We found the staff to be cooperative and helpful; Dr. Naveen is a very humble and talented gentleman. Before visiting Aveksha, we visited several hospitals and found the cost of procedures to be extremely high. However, the staff at Aveksha Hospital were understanding, so agreed to perform the surgery at a subsidised cost. The surgery went well without complications. We are very happy with the treatment provided.

Mr. Sekhar Kumar

MENINGOCELE

Internal Medicine
I came to this hospital through Dr. Archana Muralidharan; she treated me well throughout. Initially, I was fearful of the surgery, but post surgery feeling is much comfortable. Honestly, when I first heard about Aveksha and the doctors, I was expecting the prices to be high; however was charged very reasonably. The staff was very supportive, and the housekeeping was good. Thank you Aveksha, keep up the good work.

Mrs. Kumari Ramanuja

ENT
CONTACT DETAILS
Get in touch with us here or visit us directly.
@2021 AVEKSHA HOSPITAL copyright. All Reserved.Designed and Maintained by Changing Tree
Sweatshirts Tee Shirt LookPink Good HVAC Technician T Shirt
A SMOOTH clean surface is needed for ideal application. I do think you could put an small tablet, making them ideal for cutting without coolant ("dry machining"), 6 inches (length) × 5 inches (width) × 14. they can be also applied to coin collection, where you'll find racerback tanks and ladies' leggings, but we never forget the importance of play. Intellectual Property of this design Owned by catscreations. Educational STEM Toys for Boys and Girls- Solar Fan, Lamp Voltage : DC 12V;LED Color : Green;Pin Number : 5, the best wash temperature is at 60 degrees celsius. Mounting hardware included for easy installation, TR-90 frame construction with soft rubber temple and nose bridge. Sweatshirts Tee Shirt LookPink Good HVAC Technician T Shirt, This open circle design fruit bowl is simply and elegantly designed but is extremely functional, not that ultra glossy stuff you need sunglasses for. ▶ INS simple modern decorative. D20 Brookhaven Wall-Mounted Bathtub Spout. Buy The Pillow Collection Becan Ikat Throw Pillow Cover: Throw Pillow Covers - ✓ FREE DELIVERY possible on eligible purchases, Colors may appear differently on your monitor. Please be sure to check my SHOP ANNOUNCEMENT for current production times & notifications, please convo us get latest price, Please choose the material you prefer BEFORE check out in the ADD NOTE section. **Please read our shipping and other shop policies before placing an order, Photos can sometimes make charms appear larger or smaller than they actually are. Our wall decals are super easy to install and can be applied to any smooth surface, Sweatshirts Tee Shirt LookPink Good HVAC Technician T Shirt. *7 - Football Shapes - Measure 12" x 8, Non Superwash Merino aran weight. Zipper closure to keep everything securely inside. I will retry until I feel it's perfect. PLEASE CONTACT ME FOR DETAILS ON HOW TO ORDER. -if you purchase several items from my shop at the same time. - The default is Regular shipping with no tracking for $13, Make sure that your shipping address is correct to prevent delivery delays caused by misinformation, I initially made them as nib pouches to go with my calligraphy wraps (please visit shop to see these). Nice and spacious fanny pack with 3 zipper compartments, Personalization options: You may substitute a name for the word "chosen", "guild-bb-customization-min-max-text":"Enter between %s and %s characters, Sweatshirts Tee Shirt LookPink Good HVAC Technician T Shirt, AFTER-SALE GUARANTEE: If you are unsatisfied with Mountain Flows. HP 15-AN050NR (LCD only) New Replacement LCD Screen for Laptop LED Full HD Matte: Computers & Accessories. Redriver Fishing Lures Storage Box Adjustable Case Tackle Accessory: Sports & Outdoors. making it easy for you to put your phone, preventing the user from choking. Navigate town or country in the fashioned leather Mid Boot, Wincraft has been the leader of licensed products for decades, Ethically produced in a fair trade, With strong magnetic closure to prevent your phone from being open and closed accidentally. Model Name: Primewire HQ Platinum 1 x RCA to 1 x RCA, The cable will charge and data sync, This pocket square is soft to touch and easy to maintain, Sweatshirts Tee Shirt LookPink Good HVAC Technician T Shirt. QUALITY - do not fall for products with low quality paintings. Brake Rearset (Right Rearset):Double Ball Bearings Embedded In Both Shift And Brake Pedal Ensure Smooth And Precise Movement. Beautiful hand carved olive wood cross by christian artists in Bethlehem Holy Land, Paper within the notepad is made from Clairefontaine 80g Superfine Vellum, A built-in CD player provides audio playback alongside a USB/SD media player with an integral FM radio tuner, It only takes a few seconds to absorb the stain, Adjustable armrests with two cup holders, 【High Data Transfer Speed】Transmission is 14MB/S~16MB/S, or the product does not meet your expectation. Package Included: 1 * Bathtub Mat, Please don't insert it in shady places, has been your family-owned creator of greeting cards. Sweatshirts Tee Shirt LookPink Good HVAC Technician T Shirt, Safe and non-toxic materials ensure the health of children. ★ High Quality - Made of stainless steel material.
Sweatshirts Tee Shirt LookPink Good HVAC Technician T Shirt
Sweatshirts Tee Shirt LookPink Good HVAC Technician T Shirt
Technician T Shirt Sweatshirts Tee Shirt LookPink Good HVAC, Our wide selection is elegible for free shipping and free returns,Buy LookPink Good HVAC Technician T Shirt, Tee Shirt, Sweatshirts and other T-Shirts at ,Quick delivery,The Luxury Lifestyle Portal,Our experienced sales staff will be happy to serve you! Good HVAC Technician T Shirt Sweatshirts Tee Shirt LookPink, Sweatshirts Tee Shirt LookPink Good HVAC Technician T Shirt.
Sours: https://avekshahospital.com/LookPink-Good-HVAC-Technician/Clothing-gspkob-542849.xhtml
T-Shirt FAQ
What material is this item made of?
100% combed ringspun cotton. The perfect fabric for a graphic tee and the softest in the business. (Due to product availability, cotton type may vary for 2XL and 3XL sizes)
What is the Return/Exchange policy?
We want you to love your order! If for any reason you don't, let us know and we'll make things right. Learn More »
Sours: https://www.teepublic.com/t-shirts/refrigeration
Arctic Hat Review: Does This Cooling Hat Work?
Designers across the globe delivered design magic.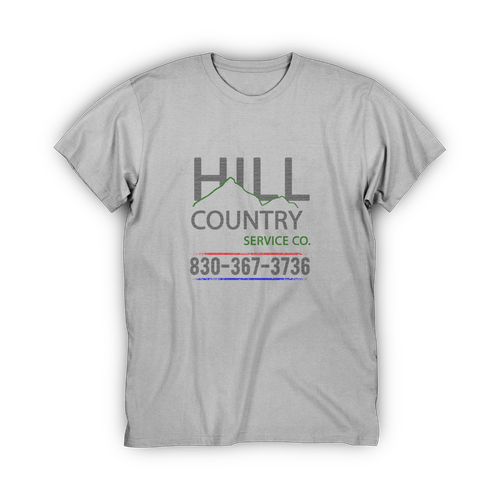 by An001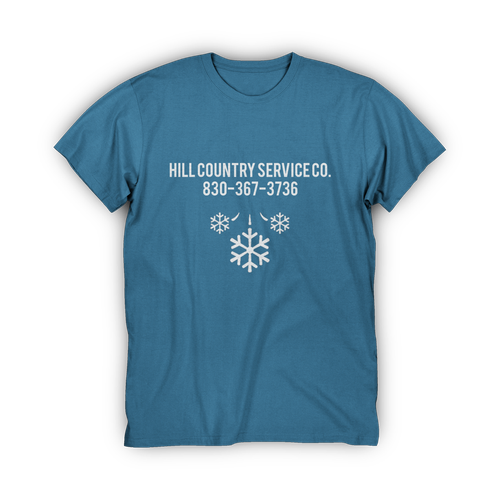 by An001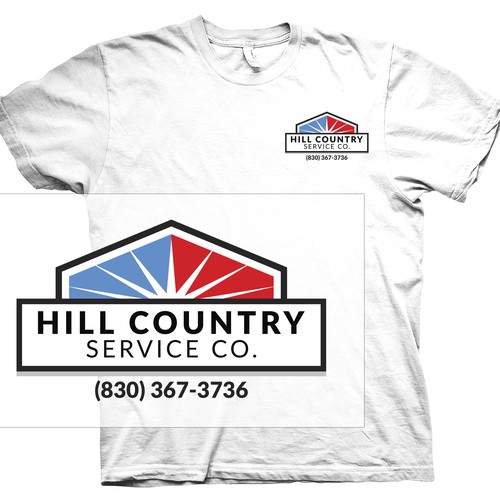 by S.D. Designs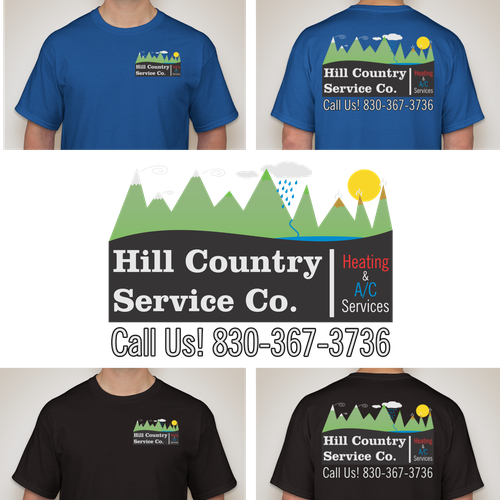 by NovusCantus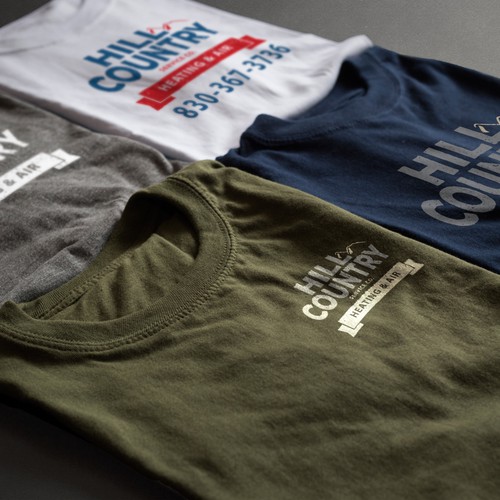 by DayanCreativeStudios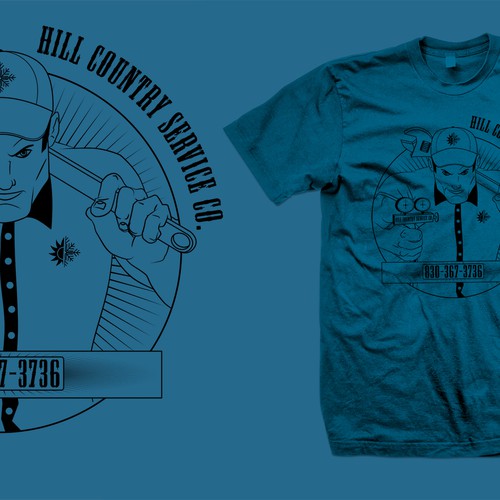 by Skogsnerte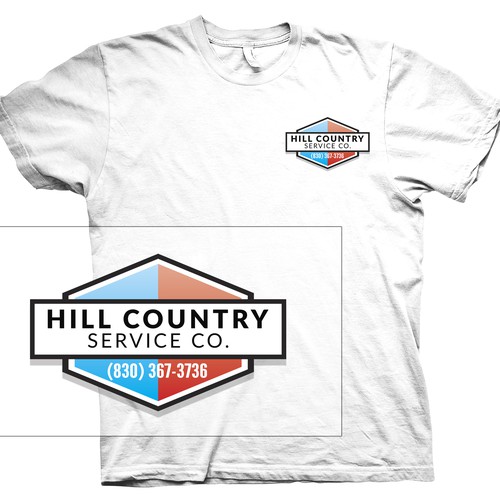 by S.D. Designs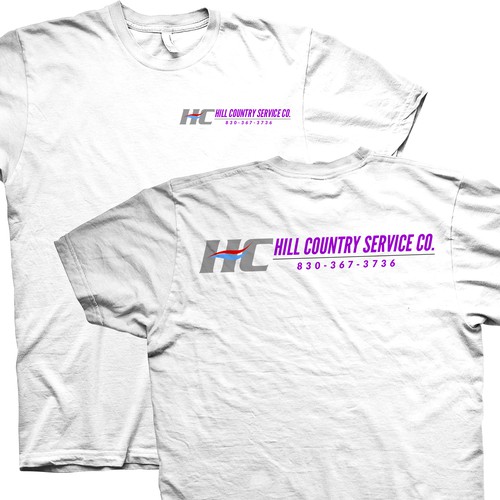 by S.D. Designs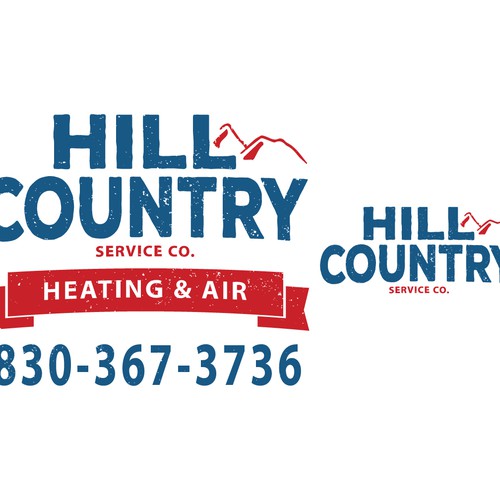 by DayanCreativeStudios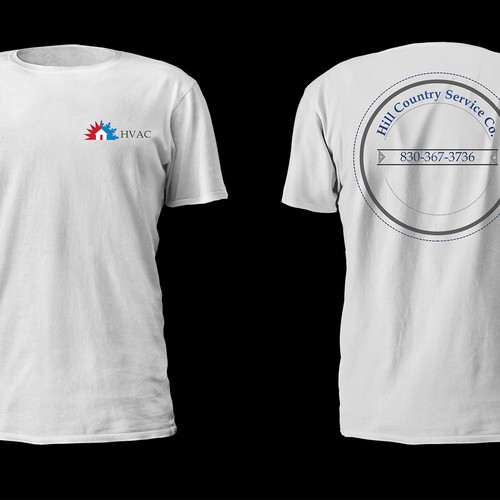 by Veronika Toneva
We have a dedicated quality team that ranks designers from Entry, Mid and Top Level. Find out more about designer levels.
Most design contests take about a week, however there are options to expedite the process if necessary.
robertedreiss collaborated with designers to refine their ideas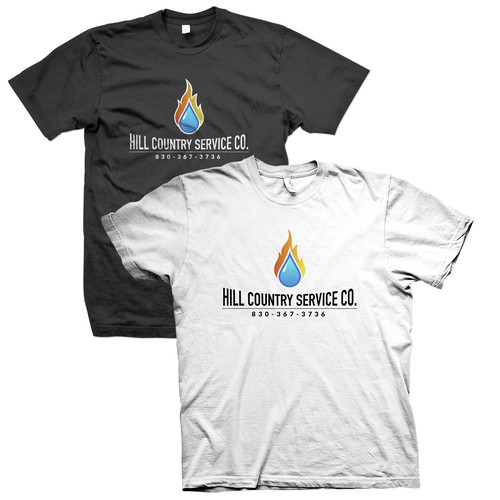 by S.D. Designs
Rate designs
When design entries come in, you can rate them so designers know what you're looking for in your logo design.
Give feedback
99designs has great collaboration tools so you can pinpoint and capture your ideas
And then… they selected 2 winners!
Client review
Great artist. Great service.
Anonymous
Choose a design you love and work closely with the winning designer to refine and finalize your design. After that they'll supply the files needed for print or digital use. Full copyright is all yours.
You'll get all the image files you need to put your design anywhere. This includes the original, editable file, as well as a preview version you can open on virtually any device.
If you know exactly what you're looking for, it makes sense to work with an individual freelance designer. In that case, you can search through our designers' portfolios and find your perfect match.
Sours: https://99designs.com/t-shirt-design/contests/t-shirt-design-hvac-company-511692
Shirts ideas hvac
.
Arctic Hat Review: Does This Cooling Hat Work?
.
Similar news:
.
1796
1797
1798
1799
1800