The K-Pop Aesthetic: Astro Style Profile
K-pop is an art form at the intersection of music and fashion. These groups steal the hearts of millions around the globe with their music while showcasing their most stylish looks. Following the model of megaband BTS, several K-pop groups have emerged and popularized this genre of music and the colorful aesthetic of its performers. The boy band Astro is relatively new to the K-pop scene and they're already making a name for themselves in the world of fashion.
Story by Myah Taylor / @t_myah
Astro formed with six members in Seoul, Korea in 2016. After releasing their first single "Hide & Seek" from their debut EP, Spring Up, they were named by Billboard as one of the best new K-pop groups of the year. But their early success wasn't achieved by wearing just anything. Like most other K-pop boy bands, Astro sports a clean aesthetic. Despite their ever-changing wardrobes, the group always looks polished and cohesive.
Astro embraces graphic tees, a neutral color palette and street style. For this group, stylized pants and cool pairs of sneaks are must-haves.
Photo courtesy of Redbubble
Astro maintains their sophisticated look in music videos too. In their 2017 music video for their song "Baby," the group members sport ties, turtle necks and graphic trees. Their fusion of grey monochrome suits with pastel highlights is easy on the eye. Within K-pop groups a certain unity must be maintained, but individuality is also important. Astro follows this pattern with each member following a pattern while also expressing their own identity and personal style.
Photo courtesy of Good Mo Music
K-pop stars have also impacted the world of beauty. Perfectly sculpted haircuts, vibrant dye jobs and dramatic makeup are characteristics sported by most of these groups. Astro, in particular, has their own methods for getting smooth, porcelain skin.
When they sat down with Allure back in October, band member and rapper Rocky revealed that he achieved his "glass" skin look by putting contact solution over his face. He also admitted that after using a foam cleanser, he applies a toner to even his skin out.
Photo courtesy of Allure
Another member, lead vocalist Sanha, washes his face with vinegar. However, his bandmate, lead dancer Moonbin, only concerns himself with having a good moisturizer, like lotion.
Astro is also particular about their makeup. Moonbin likes to apply his lip tint at the center of his lips, while Rocky and Sanha prefer to put it all over their lips. But they can all agree that makeup is a great tool of expression and main vocalist MJ says it's a confidence booster too. "Whether you bring a song or album in front of the audience, I think [hair and makeup] is the best way to express ourselves," member Jin Jin says.
The group feels the pressures of having to be beautiful on a world stage. Cha Eun Woo is a vocalist who ventured out into acting, so he has expanded his beauty repertoire by straightening his hair, applying makeup and utilizing toner. "Since I'm a celebrity, I want to be very pretty on screen," Eun Woo says.
Photo courtesy of Allure
To be a K-pop star is to be both an artist and a style icon. The gig presents a lot of pressures, meticulous skin-care practices and high expectations. But Astro seems to be getting on just fine. Right now, they are in the midst of a world tour showing off their musical talent and style.
StyleORANGE MagazineMyah Taylor, Astro, K-Pop, BTS, Music, Boy Band, Billboard, Allure, Skincare, Makeup, Fashion, Style
Sours: https://orangemag.co/orangeblog/2019/4/9/the-k-pop-aesthetic-astro-style-profile
⌗
𝗋

𝖺

𝗇

𝖽

𝗈

𝗆

𝗅𝗈𝖼𝗌
⌗ 𝗌𝖾𝗈𝗇𝗀𝗁𝗐𝖺 𝖻𝗂𝗈𝗌
⠀⠀⠀⠀⠀ ⠀ ⠀⠀𓏲⠀𝗽𝖺𝗋𝗄⠀ 𓏔⠀🌿⠀ 𝟫𝟪 ⠀⸝⸝ 숲 !
⠀⠀⠀⠀⠀ ⠀ ⠀⠀ ᨒ ⠀ 𝘀. ⠀﹅⠀ 愛⠀ 𓂃⠀𝗵𝗐𝖺⠀ᕱ
⠀⠀⠀⠀⠀ ⠀ ⠀⠀ 🍹 ⠀성⠀ 𓂅⠀ 𝗹𝗎𝗏⠀ 𓈜⠀⠀화⠀⠀''
⠀⠀⠀⠀⠀ ⠀ ⠀⠀ ⌁⠀𝘀 .𝗵⠀⌗⠀𝟵𝟴⠀ ҂ ⠀🕹⠀•
fav or reblog if you save / use
@Iisavlog on twitter
Sours: https://foundkpopbios.tumblr.com/
Hallyu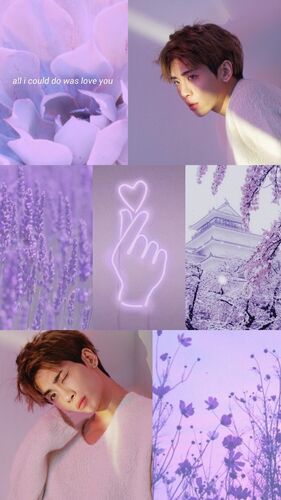 Decade of origin
1960s (East Asia)
2010s (Western World)
Key colours
Pink,White,Pastels
Key values
A love of South Korean pop culture
Related media
K-Pop, K-Dramas
Hallyu
(
also known as the Korea Wave
) is an aesthetic heavy centered around
South
Korean popular culture; especially Korean pop music (commonly referred to as "K-Pop") and Korean drama shows (commonly referred to as "K-Dramas").
Glossary
Stan (n): Refers to fans of any celebrity or media figure. The term originally came from Eminem's song "Stan" but the original negative meaning has evolved over time.
"There are so many K-pop stans."
Stan (v): To stan something means to passionately support and enjoy it, similar to fangirling/fanboying.
"This group is so good, I should stan them."
Bias (n): Your favorite member in a group.
"All the members in 1TEAM are good, but I think Je Hyun is my bias."
Stream (v): To stream means to view it repeatedly to help increase the view count.
"Stream Lit so it reaches 15 million views!"
Koreaboo (n): A name given to non-Koreans who pretend to be Korean and worship Korean people. It is a play on the term "weeaboo", which is used to describe a non-Japanese person trying to be Japanese. This term does not refer to normal K-pop and K-drama stans - Koreaboos are looked down upon in the K-pop and K-drama community due to their fetishization of Koreans and/or East Asians in general.
"Koreaboos are creepy people."
Fashion
K-fashion is usually characterized by kawaii fashion, pastel themes, long skirts and dresses, many accessories and Korean beauty trends. Koreawave is more of a fashion and media aesthetic.
Idol fashion is inspired by the stage outfits that K-pop idols typically wear on stage during their performances. Since these styles are put together by stylists and each stage is styled specifically depending on the song and the concept, they take inspiration from nearly every fashion aesthetic.
Dramas and Movies
Korean Dramas have exploded in popularity in recent years, with international brands such as Netflix making them available to the general public outside of South Korea. Romantic dramas and Dramedies are the most popular of these shows. Movies are also a part of this aesthetic, both those originating within South Korea and the ones made by the Korean diaspora as a whole. Films such as the Oscar Winning Parasite have gained International Praise and entering the greater sphere of pop culture.
Music
K-pop is a genre of popular music originating in South Korea. While the modern form of K-pop can be traced back to the early 90s, the term itself has been popularized since the 2000s, replacing the term Gayo, which also refers to domestic pop music in South Korea. Although it generally indicates "popular music" within South Korea, the term is often used in a narrower sense to describe a modern form of South Korean pop that is influenced by styles and genres from around the world, such as experimental, rock, jazz, gospel, hip hop, R&B, reggae, electronic dance, folk, country, and classical on top of its traditional Korean music roots. K-pop often refers to the idol groups or idol soloists in Korea, though most K-music has now been categorized as K-pop.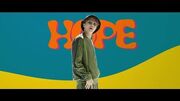 The more modern form K-pop emerged with the formation of one of the earliest K-pop groups, Seo Taiji and Boys, in 1992. Their experimentation with different styles and genres of music and integration of foreign musical elements helped reshape and modernize South Korea's contemporary music scene.
Spotify playlists

Some other genres of k-music include:
K-indie
K-hiphop/Korean rap
K-RNB
Trot
Gallery
Sours: https://aesthetics.fandom.com/wiki/Hallyu
1 hour of kpop piano music - s t u d y \u0026 r e l a x - September 2019
.
Aesthetic kpop
.
🍡 subtle small room makeover - aesthetic kpop \u0026 anime edition
.
Now discussing:
.
1716
1717
1718
1719
1720