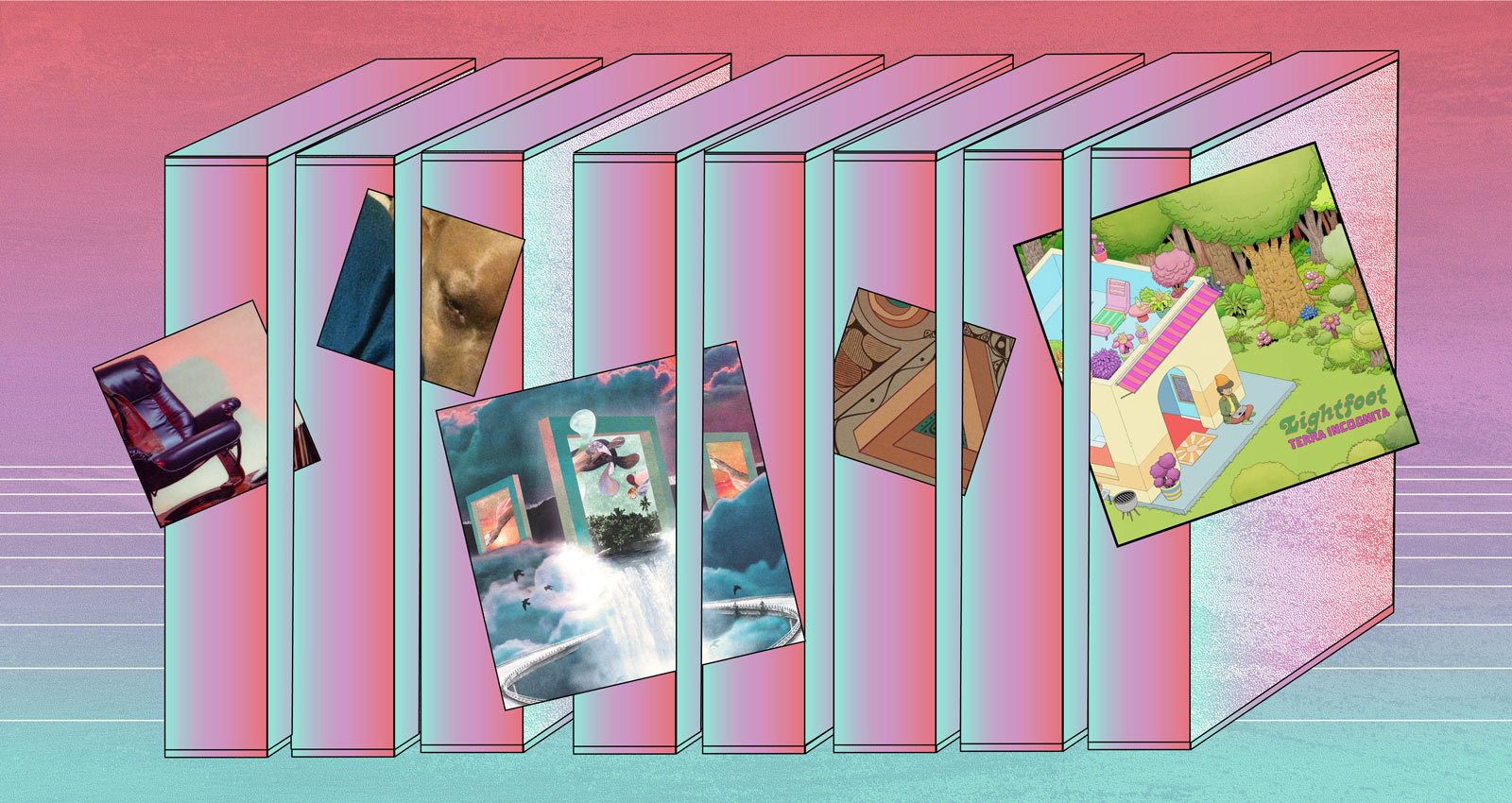 The more closely you follow a musical genre, the more rewarding the endeavor becomes. You get the privilege of hearing established artists expand their sound and the thrill of discovering emerging talent. This month, we have producers from both ends of that spectrum. From the familiar names camp, there's a brilliant new album from an Angeleno beat scene veteran whose catalog dates back to the latter days of Project Blowed, the latest EP from a Florida prodigy turned ever-evolving artist, and a tape from a New Jersey producer with a penchant for the perfect loop. Elsewhere, you'll also find an excellent addition to Street Corner Music's impeccable catalog that's rife with remarkable flips, a breakout record from one of the brightest talents in Boston's beat scene, and a tape of deeply sensual, after-hours beats.
Brainorchestra.
Message to You
Brainorchestra. knows the power of a loop—the few seconds of sound that can create a world. While he was content to let his loops ride on April's My Persona, this month's Message to You finds him chopping those loops with greater regularity while adding more drums and live improvisation to the equation. He dices a vocal sample to bits on "Love the Truth" and you can just picture him hovering over the SP as he creates the hypnotic swing. The quasi-country "Beyond the Mountains" features some of his most deceptive layering, an almost surgical splicing that seems natural. Here twinkling keys cascade into an ominous, twangy bassline that sounds as though it's bouncing the drums between notes. At times, it sounds like someone's hosting a beat battle in a saloon. "The Heat," though, might be his most deftly layered composition. Here gently plucked strings, longing smooth jazz sax, pastel melodies, and softly bumping drums coalesce into a suite primed for sunset vistas from Miami Beach balconies. Listen and you're transported there, suddenly rocking white loafers, a white suit, and dark black shades as you watch the sun melt into the neon horizon and sink behind the surf. Then you're onto the next track; another series of Brainorchestra. loops to lead you to other worlds.
Kaelin Ellis 
Remnants EP
Before Kaelin Ellis composed under his birth name, the Floridian prodigy went by Mr. Mockwell. His ability to mimic the music of his idols ("mock well") foreshadowed the broad yet singular palette he paints with today. Last year's After Thoughts was a collection of layered and jazz-leaning downtempo beats. Remnants, however, is a seamlessly sequenced pivot toward more knocking electronic production: Kaelin Ellis plays Ultra. The EP opens with the rising and falling keys of "UH, UH," which seemingly bridge the gap between projects. From there, Ellis deploys clattering drums and a booming, quasi-tropical swing. It serves as the prelude to the glitch accented, room-warping low-end of "GRIMES," which features an EDM-like vocal and percussive build. On "RICOCHET," Ellis blends a rubbery, ping-ponging bounce and shimmering electronics with the more sedate chords of his previous work, creating a suite where many colors from Ellis' palette converge. The same can be said of closer "GO," a booming, breathing, and rattling beat that briefly gives way to jazz passages that show up elsewhere in his catalog. With each project, Ellis further distances himself from competent mimicry and steps closer to inspired artistry.
Kenny Segal 
INDOORS
Sours: https://daily.bandcamp.com/best-beat-tapes/the-best-beat-tapes-on-bandcamp-june-2021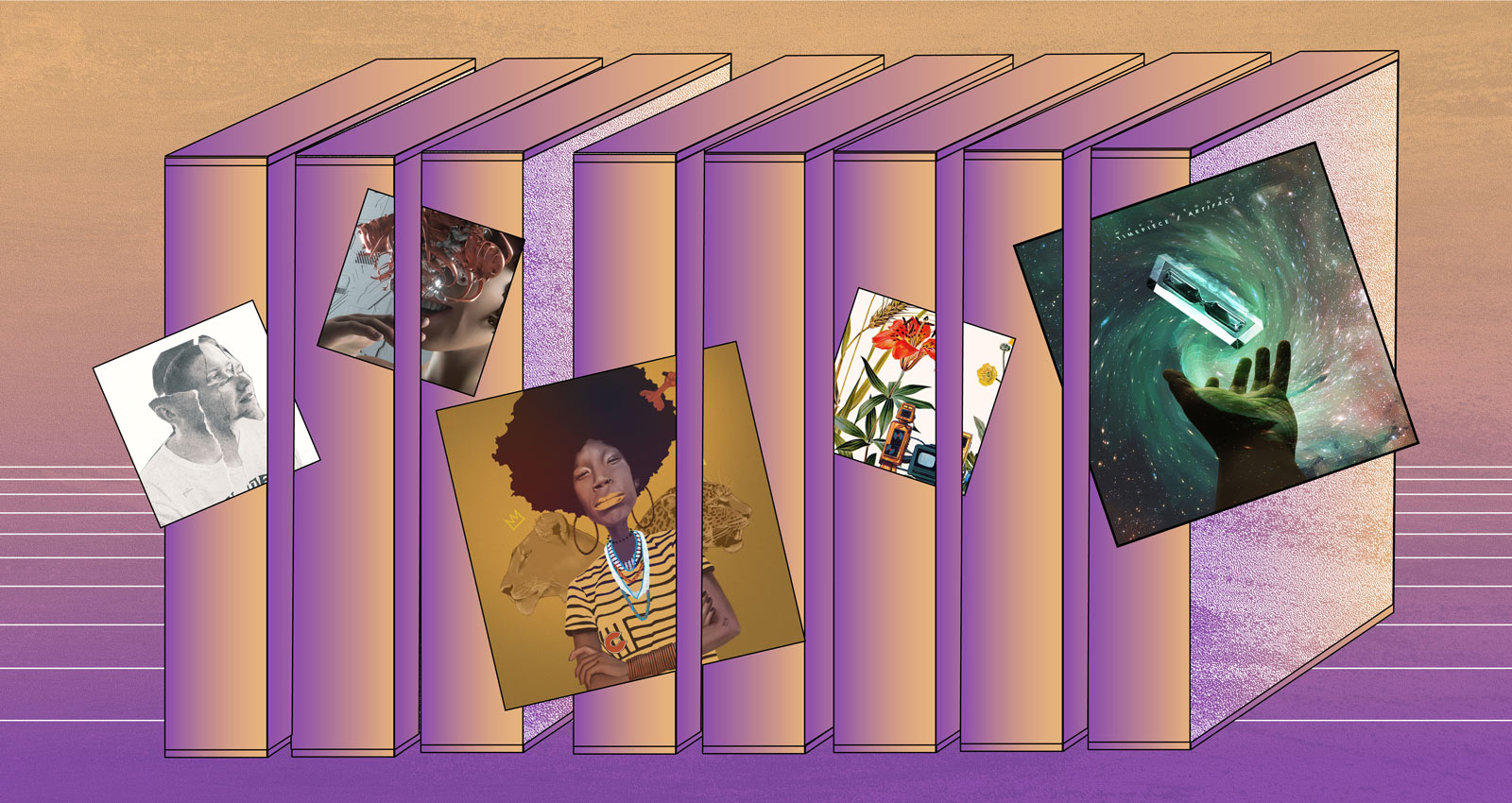 This month's column is delightfully diverse. Below, you'll find genre-agnostic, astrally-inclined productions from one of the L.A. beat scene's foundational figures and leading women; a tape of devastating bass and face-melting synths from a rising Japanese producer; beats inspired by the spiritual jazz of the '60s and '70s; and sci-fi influenced grooves that pull from ambient as much as they do psych-rock. There's also a project of innovative boom-bap that upholds the canon as much as it pushes against it.
Georgia Anne Muldrow
Vweto III
Before she was featured in the New York Times, worked with Erykah Badu, and played a role in popularizing "stay woke," Georgia Anne Muldrow was first lady of the L.A. beat scene. At Kutmah's foundational beat event, Sketchbook, she played early productions and nodded her head alongside Ras G,Dibiase, Daedelus, and more. "What I also love about hip-hop and the beat scene is that it's the most accessible way to break out of conventional tuning systems," she told Laurent Fintoni for his book Bedroom Beats & B-Sides. "You go and just tune from your gut."
The instrumentals on Muldrow's Vwetoalbums have always seemed born of an instinctual, spiritual place. On past volumes, she has channeled generations of Black music into thumping cosmic funk ("The No-No Chords," "Strike"), funk primed for roller rinks ("Bronx Skates"), organ-accented trip-hop ("Emo Blues"), slinking yet banging electro ("Mary Lou's Motherboard"), eulogies for Nate Dogg ("Nate Dogg's Eulogy"), and more. Another upending of conventional tuning systems, Vweto III continues her genre-embracing exploration of genre-agnostic beat music. On "Passin Ouuut!," Muldrow creates a deep groove of astral-leaning funk, the organic-feeling drums bolstered by a fuzzy bass. Both "Throwback Baps" and "Boom Bap Is My Homegirl" nod to boom-bap, one the foundational pillars of beat music, while moving ever onward. The latter is a slamming suite of mystical electro-soul, while "Throwback Baps" plays like a funeral Adult Swim bumper. "Slow Drag" finds Muldrow pairing gospel organ and mournful keys with crying blues guitar and languid, yet knocking drums. It's progressive synthesis like this, the kind she's crafted for over a decade, that's made her and her beat scene compatriots some of the most influential musicians of the modern era. Everyone—major journalistic outlets included—will continue to play catch-up.
Maru
Blindfold
Maru doesn't work in subtlety. The Japanese, Tokyo-based producer's music bludgeons your eardrums, rattles bones, and cracks dental fillings. It's an affront to the sound person at every venue and speaker manufacturers worldwide. On Blindfold, his debut EP for Dome of Doom, Maru arms himself with modular synths and calibrates his hybrid of bass and beat music for tectonic impact. The title track opens with a funky, whistling synth line that nods to G-funk, but it descends into a barrage of woozy low-end, rapidly shuffling percussion, and drums that hit with the speed of semi-automatic artillery. Listen to "Brute," and you'd be forgiven for thinking Maru sampled broken fax machines and distorted the grating screech of dial-up internet modems. He pairs the screaming, warped electronic glitches and blasts with drums that sound more like bomb detonations. "Unchain" is the sound of warring intergalactic ships circling one another, firing lasers to explode asteroids and the opposition. There are brief moments of reprieve on every sensory-consuming track, spaces for you to exhale before being pummeled again. But the drops land so hard, are so deftly arranged in concert with the wild patchwork of synths, that you welcome them.
Ol' Burger Beats
Monologue.
Sours: https://daily.bandcamp.com/best-beat-tapes/the-best-beat-tapes-on-bandcamp-may-2021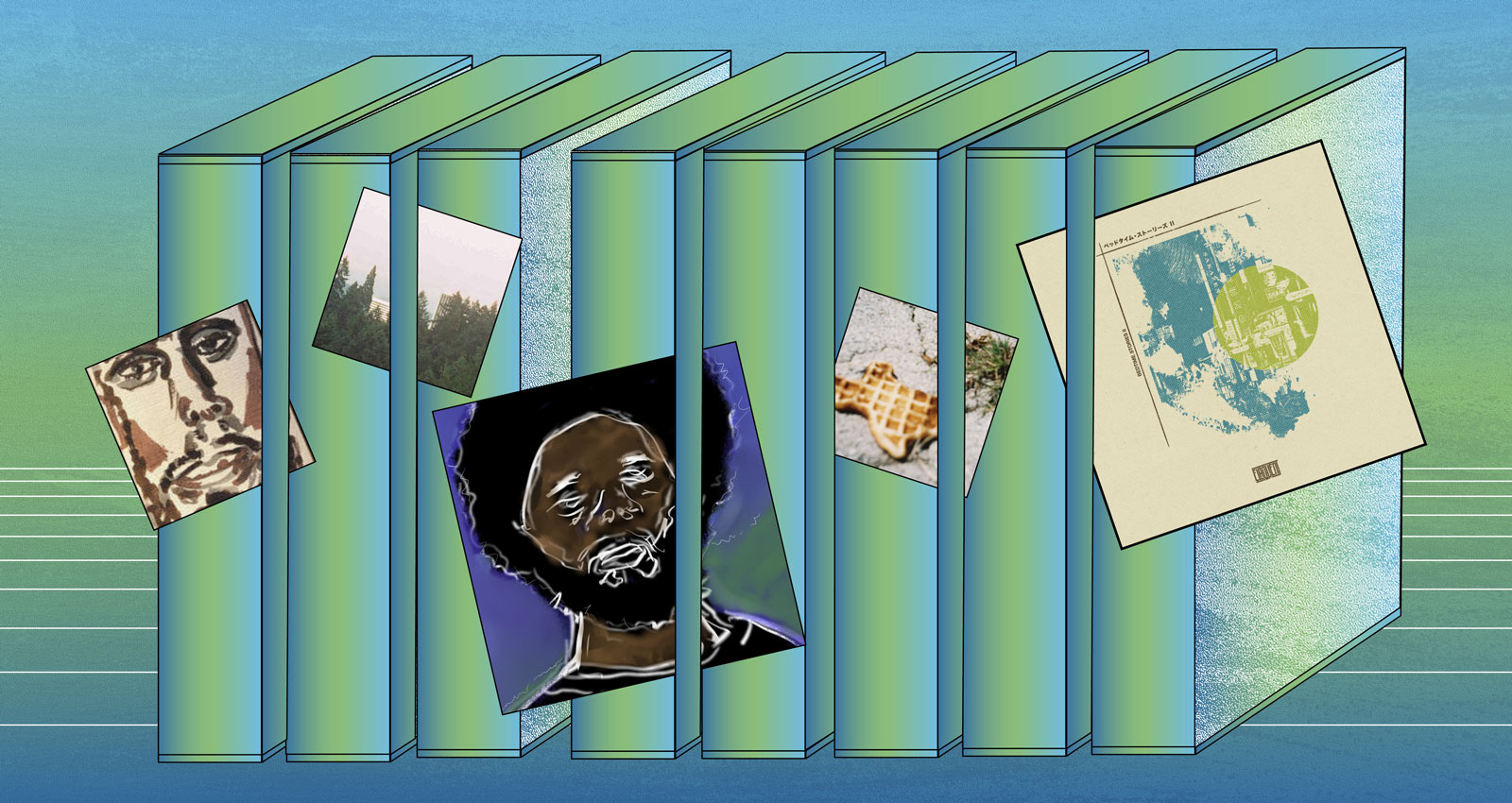 Many of this month's selections work with the same building blocks, but each is markedly different. Below you'll find a loop-centric tape from a New Jerseyan with an impeccable ear for emotive samples; trunk-rattling and innovative beats from a young Texas duo indebted to DJ Screw and Southern blues; tranquil but dynamic boom-bap from a revered Japanese producer; and a more aggressive and challenging project from a producer typically known for softer beats. There's also an EP intended for nocturnal listening from one of Canada's foremost beatsmiths.
Brainorchestra
My Persona
Source material is paramount. If your loop selection sucks, no one cares about the crispness of your snares or the complexity of your drumming. New Jersey producer/rapper Brainorchestra doesn't have that problem. Like 2020's loop-driven SACRED, My Persona affirms his strong ear for samples. Each beat uses tastefully selected loops differently, but many strike a tone that lands somewhere between nostalgic and somber. These are beats for solitary train rides, beats meant to score contemplative treks through your metropolis. On opener "Myself," he pairs twinkling piano runs with a pitched and soulful vocal sample, resonant bassline, and quiet percussion. Here and on the harder-hitting but no less emotive "Inside," Brainorchestra lets his samples breathe, understands the value of space and creates rhythm with subtle chops. The blues-leaning "About That Time" wrings every ounce of emotion from a plaintive vocal loop, its resonance growing with every repetition. Brainorchestra is still capable of deploying skull-cracking drums (e.g., the shimmering yet banging "Thinking"), but My Persona revolves around loops that make you rewind.
Budamunk
Clouded
Budamunk has been producing for well over a decade. He's experimented with several styles (e.g., reverent boom-bap, intentionally off-kilter beats that pull from soul and funk), but the Tokyo-based producer excels at pairing laidback melodies with smacking drums, dynamic rhythms, and ample live effects. You might find Budamunk on some "lo-fi" and "chill" playlists, but his beats won't lull you to sleep. Clouded is another entry in his serene-samples-meets-hard-drums canon. On "灯籠," he builds a shuffling yet knocking beat around a warm jazz horn loop, creating a suite that sounds somewhere between Miles Davis at his bluest and Dilla circa Slum Village. Later, on "Tree Pillows," he buries a screaming synth melody beneath stuttering drums. While the jagged chopping and dragging swing of the bell-accented "Day Break Entrance" could be Budamunk doing a drunken DJ Premier. It takes years to perfect being this relaxed and this precise.
Elaquent
Bedtime Stories II
Neck snapping boom-bap, 8-bit assaults, cosmic thumps, bumping downtempo jazz, remarkable Dilla reinterpretations: Elaquent has them all in his catalog. The Toronto-based producer attempts to break new ground with each project. Bedtime Stories II, his second EP of beats explicitly intended for nocturnal listening, charts new sonic terrain. Though part of the tape is a little bleak, it begins on the opposite end of the spectrum. "Lost Sight" is a smooth and glinting slap with bright synths and rubbery bass, landing at the nexus of beat music and modern funk. The third track, "Pipe Dream," divides the moods of the record. A glitching beat with percussion that sounds like someone dropped a desk, it knocks around melancholic guitar and ethereal atmospherics. It might be the lament of a ghost armed with a sampler and six-string. The tape ends with the bittersweet "Everything Will Be OK," which almost plays like the dreary counterpart to "Lost Sight," the glum keys and bass underscored by the sound of persistent rain and a few notes of blues guitar. Bedtime Stories II won't tuck you in, but it's cathartic when you need to nod your head at midnight in an imperfect world.
Elijah Who
a way home
Sours: https://daily.bandcamp.com/best-beat-tapes/the-best-beat-tapes-on-bandcamp-april-2021
Beat tape is available on bandcamp - digital and cassette copies
This month's column features a New York boom-bap devotee breaking new, more modern ground; harsh digital fusion from one of South Africa's most promising producers; a Stones Throw chameleon who offers decades of beats and stylistic variations; a genre-hopping producer filtering jazz and hip-hop through psychedelic prisms alongside a cellist and a saxophonist; and more.
ewonee.
Cheel
There are infinite permutations of boom-bap. Neither DJ Premier, Pete Rock, nor Large Professor flipped kicks, snares, and samples in the same fashion. New York's ewonee. is studied in the ways of his predecessors. On 2019's Fakie Flip, he paid homage to '90s skate videos, his laid-back yet bumping beats equally suited for grinding worn, waxed ledges, and bombing trains. With Cheel, ewonee. breaks new ground, moving past traditionalist boom-bap into more dynamic and modern productions. Both "Belief" and "Bending Corners" are two sides of the same coin. Bumping yet smooth beats that split the difference between boom-bap and neo-soul, their similar combinations of deep bass, skull-cracking percussion, and warm instrumentation could fit alongside anything from Slum Village or Badu. A deep and quasi-chillwave groove, "850ci" rides in a parallel head-nodding lane; here, ewonee. pairs resonant bass with synths that sound like digital sunsets. But Cheel also offers some left turns. True to the song's name, "Chopsuey" teaches a masterclass in chopping, with results that split the difference between Madlib and The Meters. Ewonee. breaks down and rearranges funk bass and guitar with rhythm and precision, creating a jouncy swing to complement a pounding kick and a snare that cracks like a Shohei Ohtani homer. No matter where ewonee. goes on Cheel, he proves that mastering the foundation is the first step toward innovation.
Jon Casey
Harsh Reality
With his 2019 DOMEOFDOOM debut, Flora and Fauna, South African producer Jon Casey imagined the intersection of beat music, electronica, and trap as a natural world. Harsh Reality is the logical extreme of what began on those tracks, a collection of often angular, sometimes writhing, and always devastating electronic productions. "B.T.T." builds with militaristic drums and a howling that could be a ghost haunting your headphones. Then, Casey hits the detonator. The drops sound as though you're experiencing a house-crumbling shockwave in a glitching video game, pixelated drywall crashing all around you. On "Drip," Casey winds slinking, steely melodies around concussive kicks to create trap so banging and frenetic it rightfully ends with the sound of a computer crashing. And with "Poison," Casey delivers a brilliant fusion of dub, trap, and bass music. Each beat on Harsh Reality sounds like a stadium-quaking approximation of the digitally-mediated chaos that is life in 2021.
The Lasso, Jordan Hamilton, & The Saxsquatch
Tri Magi
Beat music is forever elastic, an anti-genre hybrid that subsumes any genre producers can meld with their programmed drums. Michigan-born producer The Lasso has spent his career bringing his drums to wherever the muses guide him. Whether it's with beats that split the difference between Flying Lotus and Black Moth Super Rainbow, or gorgeous, near-orchestral arrangements, Tri Magi, Lasso's collaboration with cellist Jordan Hamilton and saxophonist Saxsquatch, is a strange, rewarding, and psychedelic trip into jazz and rap fusion. Opener "Born Tempo" is built around a layered stomp, Lasso's dynamic percussion landing around swirling sax. "Solar Plateaux," by contrast, is ethereal and string-heavy, the aural approximation of staring at neon nebulas while your mind melts. On the astral "Sapphire," the trio triangulate the galaxy where slapping hip-hop, sensual R&B, and modern funk collide. "Voyager Too" is the group's take on an uptempo club track, the driving drums accented by sax that arrives in rollicking pulses and grinding passages. Jazz and beat music have met before, but Tri Magi proves the possibilities for their marriage are as vast as the universe.
Rico James
Relevate
Sours: https://daily.bandcamp.com/best-beat-tapes/the-best-beat-tapes-on-bandcamp-july-2021
Tape bandcamp beat
.
StreetArt - Beat Tape vol.1 Oldschool, BoomBap (Full Album)
.
Now discussing:
.
1689
1690
1691
1692
1693