Schuyler: Unvaccinated 'Absolutely More Ill' With COVID In Hospital
The Chautauqua County Board of Health met over Zoom Thursday night. They are the first county board to return to virtual meetings due to the increase of COVID-19 cases.
The Chautauqua County Health Department is working with area schools and businesses for random COVID-19 testing.
During a meeting this week of the Chautauqua County Board of Health, Christine Schuyler, public health director and commissioner of Social Services, said there is a large demand for testing.
"There's a lot of demand at the urgent care centers and the emergency rooms for COVID testing, especially rapid testing. Most of these people are symptomatic of some symptoms of COVID-19," she said. "We are actively working with private physician offices to enlist more of them to get testing of their own patients."
Schuyler said they've been working with school superintendents on a screening testing program. They're also offering rapid testing for school students and personnel for symptomatic individuals.
"It's drive-through testing opportunity by appointment for those, so we can either quickly identify if it is a COVID-19 case or you'll get the differential that it's not so kids, teachers and staff can get back into school faster," she said.
Since Aug. 1, about 50% of those who test positive are unvaccinated, 7% are partially vaccinated, 14% are fully vaccinated and 30% are unknown. Schuyler said the 30% are people who won't respond to efforts by the county Health Department to say if they've been vaccinated or not.
"I can tell you from speaking to some of the emergency room physicians, they say that it's obvious from presentation without even asking who's vaccinated and who's not vaccinated, based on the symptoms and the severity of the illness that they're seeing when someone presents into the emergency room," she said. "Those who are not vaccinated are absolutely more ill and that's the trend that being seen statewide and nationwide, demonstrating that these vaccines really do work. They work and do like they were meant to do and that is to reduce hospitalizations, serious illness and death."
Schuyler said local and regional hospitals are "not completely overwhelmed" with COVID patients but they are seeing more younger people than in the past.
Schuyler said county officials are concerned as the weather changes and more people gather indoors. "That's when we tend to see any communicable disease get spread around more quickly and easily, when people are in enclosed spaces with not a lot of air flow," she said. "It's just natural that you're going to have more spread of a virus."
About 49% of Chautauqua County residents have been fully vaccinated. That includes those under 12 who are unable to get the vaccine, due to their age. About 57% of eligible people have been fully vaccinated. "We're on the way there," said Schuyler.
Throughout the months of September and October the county will hold drive-through vaccine clinics at the Chautauqua Lake Central School bus garage every Tuesday evening. The county is also holding vaccination clinics at SUNY Fredonia and Jamestown Community College each week.
Board of Health member Dr. Elizabeth Kidder said their goal is to treat as many patients as possible to keep them out of the emergency room so ERs aren't overburdened. "We're seeing such a surge of sickness. We're doing our best in the outpatient setting and save our colleagues in the in-patient setting who are absolutely exhausted," she said.
Kidder said she is working hard to educate people about the benefits of the vaccine. "I don't see a pathway out of this cyclical mutations cycle and kind of death cycle without getting a greater proportion vaccinated. It's a daunting future ahead at the moment," she said.
Health Board member Dr. Robert Burke agreed. "I have never been more pessimistic about the future of public health than I am at the moment. We are seeing the possibility of endless cycles of mutations," he said.
Burke believes because people haven't gotten vaccinated, the virus has mutated and become more harmful to children. "For some reason people are stuck in a paradigm that was last year and can't understand that we're fighting an entirely new devil that's out there that is really dangerous, dangerous for our kids, and is going to keep going," he said.
Today's breaking news and more in your inbox
Sours: https://www.post-journal.com/news/page-one/2021/09/schuyler-unvaccinated-absolutely-more-ill-with-covid-in-hospital/
Health & Human Services
You are here: Home > Departments > Health & Human Services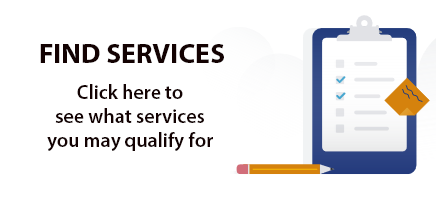 The Emergency Rental Assistance Program provides economic relief to both renters and landlords to help low and moderate income households at risk of eviction by providing payment for rental arrears and utility assistance arrears.  More info

Chautauqua County Department of Health and Human Services is please to inform residents that a free mobile device application, called NYDocSubmit, is available for individuals to use to submit necessary documents at any time. This mobile application provides individuals who have applied for or are receiving DSS benefits to submit documentation to the DSS in a simple and fast way. The mobile application is available for download and can be used to take photos of documents and upload them to Chautauqua County HHS.  During this time of restrictions, having the ability to submit necessary documentation from the comfort of home is essential to continue supporting families in Chautauqua County.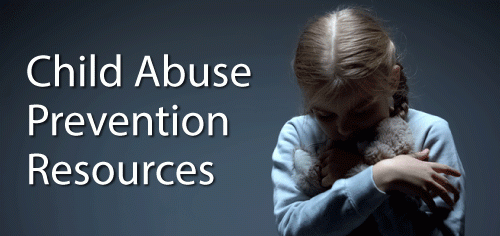 Sours: https://chqgov.com/health-and-human-services/Health-Human-Services
Public Health
The Chautauqua County Department of Health is a community of public health professionals whose main purpose is to protect and promote your family's health. The Health Department accomplishes this mission by preventing disease, prolonging meaningful life, protecting the environment, and providing leadership in health crises.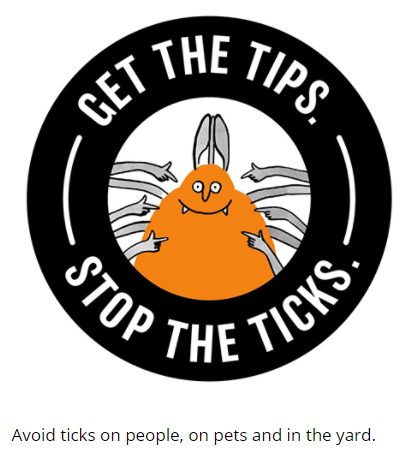 Chautauqua County COVID-19 Vaccination Clinic Info
Nursing Program Areas
Program areas include sexually transmitted diseases and HIV, tuberculosis, communicable diseases, immunization, and chronic diseases, such as cardiovascular disease, asthma, cancer, and diabetes.

Rules and Regulations
The Chautauqua County Board of Health promulgates, adopts, and publishes rules, regulations, orders and directives for the security of life and health in Chautauqua County.
Documents
Executive Summary of the Chautauqua County Community Health Assessment and Community Health Improvement Plan for 2019-2021
Chautauqua County Community Health Assessment and Community Health Improvement Plan for 2019-2021
Chautauqua County Community Health Improvement Plan Workplan 2019-2021
Chautauqua County Community Health Assessment and Improvement Plan Update for 2016-2018 (PDF)
Sours: https://chqgov.com/public-health/public-health
Public Service Announcement - Chautauqua Strong - Featuring Christine Schuyler
Chautauqua County Board of Health enhancing enforcement of New York Forward reopening rules
CHAUTAUQUA COUNTY, N.Y. — The Chautauqua County Department of Health and Human Services gave an update Monday regarding the area's response to the COVID-19 pandemic.
According to the health department, social gatherings and lack of compliance with New York State rules is driving community spread of COVID-19 in the county. In response, the Chautauqua County Board of Health says it is moving forward with enhanced enforcement of the "New York Forward" reopening rules.
The county health department says any individuals who promote social gatherings that do not comply with Governor Andrew Cuomo's orders could be subject to fines up to $15,000. This includes venue owners, operators or managers who host social gatherings.
Any businesses that do not comply with New York Forward guidelines applicable to their business may be subject to fines of up to $2,000 per day, according to the health department. More information about the guidelines can be found here.
"Community spread of COVID-19 will only be controlled if each person takes personal responsibility for their health and that of those around them," said Christine Schuyler, County Public Health Director. "Health Department staff are conducting inspections and investigating complaints; violations will go to the Board of Health for action against individuals and businesses. It is up to the businesses to make sure their staff and customers comply in order to keep all of their staff and customers safe."
Schuyler added, "The Health Department and County Sheriff's Office have been inundated with COVID-19 complaints and every effort is being made to investigate and resolve each of them. We are hopeful that issuing fines for violations will reinforce the importance of following the state's rules, help improve compliance and ultimately, reduce the spread of COVID-19 in our communities. At the same time, we remain so grateful to the large majority of our citizens who are carefully staying in compliance to enhance the safety of us all."
The department of health is reminding residents that wearing face masks, social distancing, washing your hands, keeping family and social circles very small, reducing unnecessary travel and following reopening guidance under "New York Forward" all plays a critical role in keeping people safe and healthy during this time.
Sours: https://www.wgrz.com/article/news/health/coronavirus/chautauqua-county-board-of-health-enhancing-enforcement-of-new-york-forward-reopening-rules-covid-19/71-7206c371-5f4e-4106-93c1-1b332865c9dc
Health chautauqua of county board
Chautauqua County Department of Health
Organization Address:
7 N Erie St
HRC Building 4th FL
Mayville, New York 14757
United States
County:
Phone Number:
Appointment Required:
Hours:
Monday,8:30am To 4:30pm
Tuesday,8:30am To 4:30pm
Wednesday,8:30am To 4:30pm
Thursday,8:30am To 4:30pm
Friday,8:30am To 4:30pm
Disclaimer:
Hours of operation change frequently. Please contact the organization to verify.
Organization Type:
Clinic, Public Health Department/Social Services Department (Governmental)
Audiences:
Adolescents/Youth/Teens, Adults, At Risk Persons, General Public, Low Income Persons, Persons with HIV/AIDS, Persons with STDs
Language Spoken:
Fee Information:
Fee, Medicaid Accepted, Medicare Accepted, Sliding Scale
Last Updated Date:
Organization Number:
Sours: https://npin.cdc.gov/organization/chautauqua-county-department-health
Public Service Announcement - Chautauqua Strong - Featuring Christine Schuyler
.
You will also be interested:
.
1418
1419
1420
1421
1422