Thanks given by:
555SD (01-09-2018), aaronwt2065 (10-13-2018), adamkesher (04-18-2019), agoofykindasuperman (12-03-2018), aiman04 (01-21-2021), alexf624 (04-20-2018), amory87 (01-20-2019), amscray (11-17-2020), aypues (09-22-2018), Bill C (05-18-2019), birdztudio (07-07-2017), Blue Zee (11-25-2020), BobbyMcGee (04-19-2018), Bolty (03-23-2017), Boofster (01-20-2019), BozQ (05-17-2017), bpdou (02-05-2020), bradnoyes (12-18-2017), Caleb C. (09-09-2017), Capitano_737 (05-28-2020), Caprica_U-87 (06-13-2020), cathexis (01-30-2019), Catnip (08-08-2019), cdth (09-09-2020), Corpboy (01-17-2018), craigpb (02-24-2018), CYMBOL (01-06-2019), cynatnite (05-25-2018), DADDYCOOL187 (08-15-2017), DanBa (11-14-2017), DarknessBDJM (09-20-2020), Dave_6 (07-06-2017), davidbe (05-11-2018), dcforsyth (03-15-2018), deltasun (04-09-2021), DirkBelig (12-04-2019), DJ Lushious (10-30-2020), djay123 (10-21-2017), DJR662 (10-24-2019), dlbsyst (11-06-2018), docmoejones (12-08-2019), dominica (09-08-2018), dragonquix (07-13-2017), Dubstar (08-30-2019), DVnt (01-12-2018), elwaylite (07-24-2017), Felix_ro (12-12-2019), garnuts (10-27-2019), Geoff D (07-17-2019), GiantSunDevil (07-03-2018), giomania (12-20-2018), gkolb (04-08-2017), Gxonothic (05-22-2019), HD Goofnut (01-16-2020), Hope. (09-28-2019), HRSCR (01-29-2019), Hucksta G (09-12-2017), Hyabusha (02-22-2018), hYPE (08-24-2018), Imrizzo (09-05-2017), Infernal King (11-28-2018), ivanlee13 (12-19-2017), i_max2k2 (11-14-2017), jasonmiles2014 (10-03-2019), jerclay (12-11-2017), jFug (03-25-2020), jibucha (07-03-2018), JiSiN (01-10-2021), jjhlh (12-06-2020), jvonl (11-28-2018), keefelc (06-25-2018), Kenny_Powers (02-01-2021), KillaCam (11-14-2017), kristoffer (07-18-2019), legends of beyond (03-25-2017), Leterface (04-07-2018), LettuceJUMP (04-01-2019), Life in Inlines (08-04-2018), mangosweetness (03-15-2019), MartinScorsesefan (06-06-2019), maverick22 (06-18-2019), mcf (09-24-2019), MegaMember (07-08-2020), meles (04-14-2019), milwtom (07-13-2018), Misioon_Odisea (08-16-2021), Mtenga (12-10-2019), nachoju95 (06-01-2020), Nezben (10-18-2018), Nkuk (07-14-2020), Nothing371 (07-20-2018), orientalsun (04-03-2021), P.A.C.O. (10-28-2020), panasonicst60 (08-29-2018), pawel86ck (05-18-2018), peterv (02-18-2018), Pgcmoore (03-25-2019), philochs (07-07-2017), Pieter V (02-23-2017), PopNLock (01-28-2021), PowellPressburger (05-02-2017), PS3_Kiwi (03-29-2017), Psycho Myko82 (04-09-2020), rattlesnakes (09-11-2017), ray0414 (05-02-2017), RCO (09-27-2019), reanimator (02-23-2017), Robert Zohn (05-05-2018), rotiki (06-06-2018), ryder (05-13-2020), Scarriere (12-26-2019), Shanester (01-06-2018), Sledgehamma (06-17-2020), Spiritvs (05-12-2018), Staying Salty (07-12-2017), Talon884 (06-25-2017), teddyballgame (06-27-2021), The Edge (06-30-2020), TheBigRoberto (11-24-2018), TitusTroy (11-25-2018), ToEhrIsHuman (02-16-2019), tristan2 (12-06-2020), tysonmax (04-08-2019), ungus (07-28-2019), Voltaire53 (06-13-2018), wafi (08-03-2018), WBMakeVMarsMovieNOW (10-04-2019), wesslan (03-12-2020), Wes_k089 (01-10-2020), wobelix (05-22-2021), wxman2003 (12-16-2018), W_ALL_E_ (12-18-2019), xSAMCOx (07-18-2017), yoda1759 (08-05-2018), Zoland2020 (04-04-2018), ZombAid (09-25-2020)
Sours: https://forum.blu-ray.com/showthread.php?t=276448

Here's a list of 4k, Dolby Vision HDR, and Dolby Atmos movies and shows available on HBO Max (subscription required). Click on the header tab to view by title or format (defaults to alphabetical). HBO Max supports HDR (HDR10 and Dolby Vision) as well as Dolby Atmos and Dolby Digital Plus 7.1. Note: Some titles may only be streaming on HBO Max for one month after the premiere date. Please share this page with friends! New to 4k? Read: How To Stream 4k HDR Movies & TV Shows
List of 4k HDR Movies on HBO Max
| Title | 4k | HDR | Audio | Date |
| --- | --- | --- | --- | --- |
| Batman v Superman: Dawn of Justice: Ultimate Edition | 4k | Dolby Vision HDR | Atmos | 2021-06-01 |
| Cry Macho | 4k | Dolby Vision HDR | 5.1 | 2021-09-17 |
| Dune | 4k | Dolby Vision HDR | TBD | 2021-10-22 |
| Godzilla vs. Kong | 4k | Dolby Vision HDR | Atmos | 2021-03-31 |
| In The Heights | 4k | Dolby Vision HDR | 5.1 | 2021-06-10 |
| Judas and the Black Messiah | 4k | Dolby Vision HDR | Atmos | 2021-02-12 |
| King Richard | 4k | Dolby Vision HDR | TBD | 2021-11-19 |
| Malignant | 4k | Dolby Vision HDR | 5.1 | 2021-09-10 |
| Mortal Kombat | 4k | Dolby Vision HDR | Atmos | 2021-04-23 |
| No Sudden Move | 4k | Dolby Vision HDR | 5.1 | 2021-07-01 |
| Reminiscence | 4k | Dolby Vision HDR | 5.1 | 2021-08-20 |
| Space Jam: A New Legacy | 4k | Dolby Vision HDR | Atmos | 2021-07-16 |
| The Batman | 4k | Dolby Vision HDR | TBD | Coming Soon |
| The Conjuring: The Devil Made Me Do It | 4k | Dolby Vision HDR | Atmos | 2021-06-04 |
| The Little Things | 4k | Dolby Vision HDR | Atmos | 2021-01-29 |
| The Many Saints of Newark | 4k | Dolby Vision HDR | Atmos | 2021-10-01 |
| The Matrix | 4k | Dolby Vision HDR | Atmos | 2021-07-01 |
| The Matrix 4 | 4k | Dolby Vision HDR | TBD | 2021-12-22 |
| The Matrix Reloaded | 4k | Dolby Vision HDR | Atmos | 2021-07-01 |
| The Matrix Revolutions | 4k | Dolby Vision HDR | Atmos | 2021-07-01 |
| The Suicide Squad | 4k | Dolby Vision HDR | Atmos | 2021-08-06 |
| Those Who Wish Me Dead | 4k | Dolby Vision HDR | 5.1 | 2021-05-14 |
| Tom & Jerry | 4k | Dolby Vision HDR | Atmos | 2021-02-26 |
| Wonder Woman | 4k | Dolby Vision HDR | Atmos | 2020-12-25 |
| Wonder Woman 1984 | 4k | Dolby Vision HDR | Atmos | 2020-12-25 |
| Zack Snyder's Justice League (2021) | 4k | Dolby Vision HDR | Atmos | 2021-03-18 |
| Zack Snyder's Justice League: Justice is Grey (2021) | 4k | Dolby Vision HDR | Atmos | 2021-03-25 |
Last updated Oct. 1, 2021. Are we missing any titles? Please let us know via Twitter or in the comments below.
Copyright HD Report. All Rights Reserved. Content may not be used without permission.
Sours: https://hd-report.com/list-of-hbo-max-4k-hdr-atmos-movies-shows/
What is Dolby Vision? Netflix's chosen HDR format for TV and films explained
You might have heard of Dolby Vision HDR, but what is it and what difference does it make to your viewing experience?
You'll have likely seen the Dolby Vision label on premium televisions from brands like Panasonic, Sony, LG and more (although not Samsung). But it's also included in next-gen games consoles, like theXbox Series X, as well as in4K Blu-ray players and smartphones, including the iPhone XS, iPhone XS Max and Xiaomi'sMi Mix Fold.
But even though it's a term you're likely to come across a lot if you're shopping for new tech, the world of HDR can be confusing. That's why we've put together this guide about what Dolby Vision is, where it's available, the advantages it might have over competing formats, and, importantly, whether it's something you need in your next TV or phone.
Although you might find Dolby Vision on lots of in-store advertising and inside your favorite devices, it should still be considered a game-changing advancement, and it's one that TVs have needed for a decade. 4K brings us additional pixels, but it's HDR that makes those pixels really shine in a way they never have before.
Importantly, not all HDR TVs will come with this dynamic HDR format – the minimum required is the more basic HDR10. But those that do can offer a truly upgraded viewing experience above and beyond usual SDR images, that is, if the screen you're watching on is able to do these advances justice.
Film lovers will be glad to hear Dolby Vision is the format that many studios are now turning to so they can harness its potential to deliver colorful, dynamic and calculated images on a scene-by-scene basis. All of which will show up on your TV at home and give the cinema a run for its money.
Now with the latest Dolby Vision IQ technology enhancing the way that Dolby Vision is shown onscreen, too – by using brightness sensors in high-end televisions to auto-calibrate picture settings depending on the level of light in the room – it's a format that continues to give more and more the longer it's on the market.
Dolby Vision might still be a relatively new format, but from what we've experienced, it's exactly what your home entertainment set-up needs to turn it into a home cinema – which is good news considering many of the best movies ever made are now getting the 4K and Dolby Vision treatment. The good news is it's available for you to bring home right now. Let's find out more about it and whether you need it.
What is Dolby Vision?
Dolby Vision is a type of HDR (High Dynamic Range) – probably the second most popular after the ubiquitous HDR10 standard that's included on all HDR TVs and players.
While it bases a lot of its technology on the basic HDR standard (Dolby played a key role in the development on it after all), it's a better solution.
The main improvement from an end-user's perspective is that it places an additional layer of information on top of a core HDR10 video signal which contains scene-by-scene information which Dolby Vision-capable TVs can use to improve the way they present their pictures. This means better brights and darker blacks, and this enables TVs to display the full range of colors in the Rec. 2020 standard.
If HDR blows you away now, wait until you see Dolby Vision.
We've seen Dolby Vision already in the UK on a handful of Netflix and Amazon video streams, and it's also available via VUDU and iTunes in the US.
The 'big one' for many AV fans, though, has been Ultra HD Blu-ray. Dolby Vision is included as an option on the UHD BD specification sheet, and AV fans have been desperate to see how much of a difference Dolby's system might make to the picture quality of the AV world's best-quality source.
The latest crop of Dolby Vision Blu-rays, which include the Despicable Me films, West World from HBO and Star Wars Episode VIII: The Last Jedi, look nothing short of amazing – provided you've got the hardware to watch them.
What is Dolby Vision IQ?
Dolby Vision is going to get even better this year, thanks to a new feature in some high-end TVs – Dolby Vision IQ – that will make shows and movies look great in any room at any time of the day.
The new feature was announced at CES 2020 alongside the new Panasonic HZ2000 OLED and LG Gallery Series OLED, two of the first TVs to use the new technology.
The way Dolby Vision IQ works is by using the dynamic metadata encoded in Dolby Vision content in conjunction with an embedded light sensor in the TV, using the information to change the picture settings and display a more accurate picture.
Basically, Dolby Vision IQ can tell that you're watching TV in a brightly lit room, where lots of dark details are getting lost. The TV will therefore be able to boost the brightness automatically without you having to go into the picture settings and do it yourself. Dolby Vision IQ also helps to change picture settings to suit the kind of content being watched (movies, sports, etc).
What TVs support Dolby Vision?
Dolby Vision is a licensed video platform that requires all the links in the video chain to support it. So buying the Despicable Me 4K Blu-ray discs won't be enough in itself – you'll also need a TV capable of receiving Dolby Vision, and a 4K Blu-ray player capable of playing Dolby Vision.
All LG's OLED TVs are DV-capable, meaning that the LG C1, LG G1, LG Z1, LG A1 and LG B1 from its 2021 range are all included – alongside all LG OLEDs from 2017 onwards – as are its high-end Super UHD LCD TVs.
Sony TVs with X1 Extreme chips (the ZD9, A1 OLED, XE93 and XE94, plus the 2018 X900F) handle DV too after a firmware update, as can some VIZIO and TCL TVs in the US. Much of Panasonic's 2019 TV range (GX800, GX920, GZ1000, GZ1500 and GZ2000) also packs in Dolby Vision support.
The newest additions to the Dolby Vision family are consoles – including the Xbox One S and Xbox One X – and mobile phones, albeit on the premium end. The format can be displayed on the all-new iPhone XS, iPhone XS Max, iPhone X and LG G6 handsets, bringing truly vivid visuals and color to the screens you're likely to use the most.
Of course, if you want Dolby Vision from a physical disc, there are only a few 4K Blu-ray players currently supporting Dolby Vision like the now-discontinued Oppo UDP-203 and Oppo 205, but more models from LG and Sony should help fill the void.
If you're lucky enough to already own a suitable combination of kit, though, trust us: you'll want to buy as many Dolby Vision Blu-rays as you can. The impact of Dolby Vision on the visuals of both movies has to be seen to be believed.
Can you play games in Dolby Vision?
Yes and no! Eagle-eyed gamers will know that the Xbox Series X and Xbox Series S both support Dolby Vision HDR, and that a small handful of Xbox Insiders are currently enjoying beta tests of the format on Xbox games.
The PS5 doesn't support the format, though it could in the future – but either way there are no commercially available Dolby Vision games just yet. We expect that Halo Infinite will be one of the first, and the broad presence of DV on today's 4K TVs means there'll be plenty of homes able to make the most of it when it becomes as widespread in the world of gaming.
Dolby Vision: a new world of color
Take color, for instance. With our Oppo 203 and LG OLED55C7 combination, the Dolby Vision Despicable Me movies display an unprecedented array of tones and tonal subtleties. Everything from the animated skin tones to background walls and locations contains subtle variations and accuracies of color you just don't get in HDR10 – a comparison verified by playing the discs' HDR10 'core' video through the Panasonic UB900 Ultra HD Blu-ray player onto the OLED55C7.
This helps pictures instantly look more detailed and refined, despite the fact that Dolby Vision isn't capable of actually adding more pixels to the 4K source pictures.
The Dolby Vision transfer doesn't just portray more subtle colors than the HDR10 transfer either. Some colors also look slightly different in hue and tone; and invariably our impression was that the DV versions were the definitive, accurate ones.
Startling in its brilliance, too, is Dolby Vision's mastery of light. Somehow the technology seems to deliver purer, brighter highlights than we've ever seen from the LG OLED before, while simultaneously delivering dark scenes with more richness and subtle light detailing.
Actually there seems to be more definition between subtle light differences in every part of the Dolby Vision image, giving it a more stable, rich, deep, solid appearance that looks almost three-dimensional versus the flatter, less precise HDR10 picture.
As if this wasn't all stunning enough, the settings Dolby has designed for the OLED55C7 seem to handle motion more cleanly and effectively than LG's own processing with HDR10 does.
Add all the Dolby Vision/Despicable Me benefits together and you've got an image the likes of which we haven't seen before on a domestic television, despite the fact that we're only talking about a pair of ageing animated titles. Having seen the cinematic version of Dolby Vision at work on Guardians Of The Galaxy Vol. 2 recently, we can only imagine how spectacular Dolby Vision at home could look with more visually sophisticated titles than Despicable Me and Despicable Me 2.
Sours: https://www.techradar.com/news/dolby-vision-is-it-worth-paying-extra-for-the-premium-hdr-format
Transformers Desert Battle Scene (Dolby Atmos)
It's not just Home Entertainment. It's Home Cinema. Experience your movies like never before with Vudu 4K UHD – a premium digital movie experience that brings together the best technology to provide the lifelike detail, unparalleled color depth and richness, and immersive audio that turns your home into a theater.

Experience 4x the resolution with 4K
Hear lifelike sound fill your room and flow all around you with amazing clarity, detail and power on Dolby Atmos-enabled sound systems.
Feel every dimension with Dolby Atmos
See the list of certified devices >
Broadband Internet
Test your network speed >
Dolby Atmos System
Badges of honor. Look for these symbols on movie pages to know you're getting the best.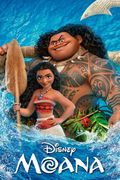 Buff is good. Buffering is bad. We recommend a minimum 11 Mbps Internet connection.
It's not surround sound, it's immersive sound. Get it with Dolby Atmos-enabled audio.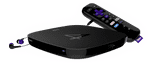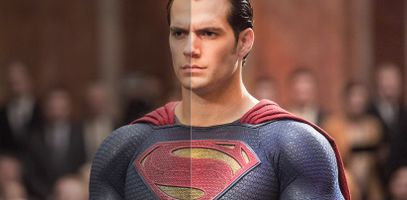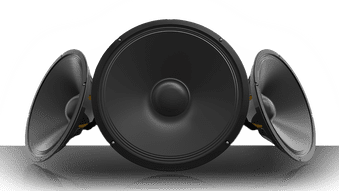 Four times as many pixels as HDX for a picture so sharp you won't believe your eyes.
You won't believe your eyes. Watch it with 4K + HDR enabled TVs and streaming devices.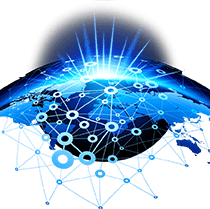 Vudu 4K UHD Movies
Don't forget! While you can now purchase and rent Vudu 4K UHD movies from Vudu, you will still need a compatible device for playback.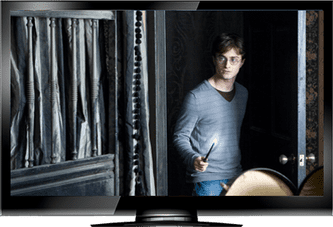 The biggest hits and the latest movies, with much more to come.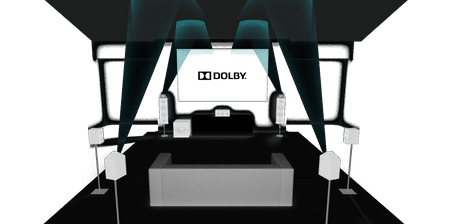 Visit our support page or browse the forums.
What is Vudu 4K UHD?
Vudu 4K UHD is Vudu's next generation, premium entertainment experience that combines advanced technologies like 4K resolution, High Dynamic Range support (Dolby Vision and HDR10), and Dolby Atmos Audio.
What is 4K?
4K, or 4K Ultra HD, is a video resolution technology that provides a picture with four times as many pixels as 1080p HDX resolution. The increased number of pixels helps create a sharper, more detailed and more lifelike viewing experience.
What is HDR?
HDR stands for High Dynamic Range and it is breakthrough video technology that drastically improves the viewing experience through improving picture brightness, contrast and color. Vudu UHD offers both types of HDR technology (Dolby Vision and HDR10) so that you can experience the format compatible with your technology.
What is Dolby Atmos?
Dolby Atmos® is audio technology that transports you from the ordinary into the extraordinary with breathtaking, multidimensional sound that fills your room and flows all around you.
Do I need special equipment to watch Vudu 4K UHD?
Because Vudu 4K UHD is based on the latest technologies, you do need newer devices and equipment to enjoy the full experience. However, even if you don't have a 4K TV or Atmos audio system, you still can watch these movies and TV shows in the best quality your devices support.
Note that if your 4K TV does not have Dolby Vision or HDR10, or if you don't have a Dolby Atmos system, you still can watch in 4K on an increasing number of approved devices. You can find a maintained list of devices that work with Vudu UHD on the Vudu forums.
What Internet speed do I need to watch Vudu 4K UHD?
We recommend broadband Internet with a minimum 11 Mbps network connection.
What movies are in Vudu 4K UHD?
If a movie is available in Vudu UHD, you'll see the option to purchase or rent in Vudu UHD on the movie details page. You also see icons for 4K, HDR, and Dolby Atmos. If one of the icons is missing or greyed out, the titles does not have the feature or it is not enabled. You can also see a list of Vudu UHD movies in the Vudu UHD collection room.
Which 4K UHD movies are HDR-capable?
Our goal is to make all our 4K UHD movies available in both HDR formats. It is an ongoing process and we will continue to add HDR capability to titles as we receive them from the studio.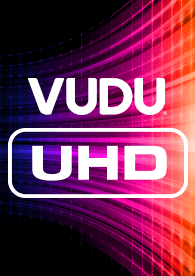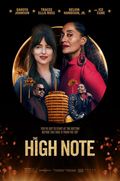 See the complete Vudu 4K UHD Collection >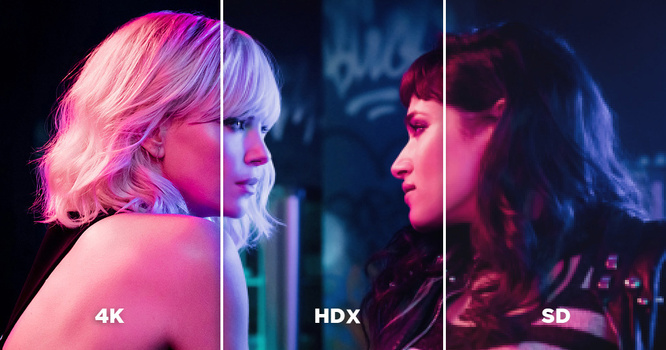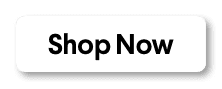 Dolby Vision HDR and HDR10 support
HDR delivers richer and more vibrant colors for a more natural picture.
High Dynamic Range
Multi-dimensional Sound
How to Watch Vudu 4K
Experience the Vudu 4K UHD Collection
FAQ's
Dolby Vision HDR and HDR10 support
HDR delivers richer and more vibrant colors for a more natural picture.
Hear lifelike sound fill your room and flow all around you with amazing clarity, detail and power on Dolby Atmos-enabled sound systems.
Experience 4x the resolution
A 4K UHD Ready Device
Experience the Vudu 4K UHD Collection
See the complete Vudu 4K UHD Collection >

Feedback | Ad Choices | Terms and Policies | Your Privacy Rights - Privacy Policy |
Do Not Sell My Personal Information | California Notice
© 2021 Fandango
Feedback | Ad Choices | Terms and Policies | Your Privacy Rights - Privacy Policy | Do Not Sell My Personal Information | California Notice
© 2021 Fandango
Sours: https://www.watchvudu.com/uhd/
Movies dolby vision
Everything on Netflix with Dolby Vision, HDR, and/or Dolby Atmos
[Updated 7/2/2021]
With 4K HDR TVs and immersive audio gaining popularity at home in the last year, streaming platforms have been racing to provide more HDR10, Dolby Vision and Dolby Atmos content to enjoy. However, few of the many platforms currently available continue to expand their 4K HDR library with immersive audio as robust and diverse as Netflix.
With the purchase of a Netflix Premium subscription, users are granted access to the provider's own assortment of original series and movies. As of 2020, virtually all current-gen smart TVs and media players are 4K HDR compatible, and most even come with a Netflix app already installed. For non-Dolby Vision TVs, such as Samsung products, video playback defaults to HDR10, but some manufacturers like LG, Sony, VIZIO, Panasonic, TCL, Hisense and Toshiba Fire TVs support Dolby Vision on a majority of their latest models. Other devices available with Dolby Vision playback are listed below.
At the same time, Netflix Dolby Atmos playback is currently supported on most Blu-ray and Ultra HD players using the app, as well as through the TVs mentioned above via an HDMI ARC connection. The object-based audio format can also be enjoyed via Apple TV 4K with tvOS 12 or later, LG OLED TVs, Sony BRAVIA Android TVs, the NVIDIA SHIELD Android TV Pro, the latest Amazon Fire TV products, the 2020 Roku Ultra, the Windows 10 app (requires Windows 10 RS3 Build 16299 or later), or the Xbox game consoles from the One to the Series X.
Netflix makes it relatively simple to find Dolby Vision/HDR10 and Dolby Atmos content on compatible devices directly within the platform's app. Users simply need to search for "HDR" or "Dolby Atmos" to pull up a full list of titles. With that in mind, here's our handy list of Everything on Netflix currently available in Dolby Vision and/or Dolby Atmos.
Note: Format support applies to all seasons of a show unless a specific season is specified.
| Title | Dolby Vision/HDR10 | Dolby Atmos |
| --- | --- | --- |
| 13 Reasons Why | Yes (Season 2, 3) | No |
| 22 July | Yes | No |
| 6 Underground | Yes | Yes |
| A Babysitter's Guide to Monster Hunting | Yes | Yes |
| A Futile and Stupid Gesture | Yes | No |
| A Series of Unfortunate Events | Yes (Season 2, 3) | No |
| Abstract the Art of Design | Yes | No |
| Adam Sandler: 100% Fresh | No | Yes |
| After Life | Yes | No |
| Alexa & Katie | Yes | No |
| All About the Washingtons | Yes | No |
| Altered Carbon | Yes | Yes |
| Always Be My Maybe | Yes | No |
| America: The Motion Picture | Yes | No |
| American Vandal | Yes (Season 2) | No |
| Angel Has Fallen | Yes | No |
| Anima | Yes | No |
| Animal World | Yes | No |
| Another Life | Yes | Yes |
| Army of the Dead | Yes | Yes |
| Arrested Development | Yes (Season 5) | No |
| Atypical | Yes (Season 2) | No |
| Awake | Yes | Yes |
| Away | Yes | Yes |
| Barbarians | Yes | No |
| Behind Her Eyes | Yes | Yes |
| Best. Worst. Weekend. Ever. | Yes | No |
| Between Two Ferns: The Movie | Yes | No |
| Bird Box | Yes | Yes |
| Black Mirror | Yes (Season 4, 5) | No |
| Black Summer | Yes | Yes |
| Blame | Yes | Yes |
| Blood of Zeus | Yes | No |
| Blue Miracle | Yes | Yes |
| Breaking Boundaries: The Science of Our Planet | Yes | No |
| Bridgerton | Yes | Yes |
| Bright | Yes | Yes |
| Chambers | Yes | Yes |
| Chappaquiddick | Yes | No |
| Chasing Coral | Yes | No |
| Chef's Table | Yes | Yes (Season 5, 6) |
| Chef's Table France | Yes | No |
| Chilling Adventures of Sabrina | Yes | No |
| Concrete Cowboy | Yes | No |
| Cosmos Laundromat | Yes | No |
| Crime Scene: The Vanishing at the Cecil Hotel | Yes | No |
| Criminal: France | Yes | Yes |
| Criminal: Germany | Yes | Yes |
| Criminal: Spain | Yes | Yes |
| Criminal: United Kingdom | Yes | Yes |
| Cursed | Yes | Yes |
| Dancing with the Birds | Yes | Yes |
| Daredevil | Yes | Yes (Season 3) |
| Dark | No | Yes |
| Dave Chappelle: Sticks & Stones | Yes | Yes |
| David Attenborough: A Life on Our Planet | Yes | Yes |
| Daybreak | Yes | Yes |
| Dead to Me | Yes | No |
| Death Note | Yes | Yes |
| Designated Survivor | Yes (Season 3) | No |
| The Devil All the Time | Yes | Yes |
| Dirty John | Yes | No |
| Dogs | Yes | Yes |
| Dolemite is My Name | Yes | Yes |
| Dracula | Yes | Yes |
| Dynasty | Yes | No |
| El Camino | Yes | Yes |
| Elite | Yes (Season 2) | No |
| Ellen Degeneres: Relatable | Yes | Yes |
| Emily in Paris | Yes | No |
| Enola Holmes | Yes | Yes |
| Eurovision Song Contest: The Story of Fire Saga | Yes | No |
| Everything Sucks | Yes | No |
| Extinction | Yes | No |
| Extraction | Yes | Yes |
| Falling Inn Love | Yes | No |
| Family Reunion | Yes | No |
| Fate: The Winx Saga | Yes | Yes |
| Fatherhood | Yes | Yes |
| [email protected]_ | Yes | No |
| Fear Street Part One: 1994 | Yes | Yes |
| Finding 'Ohana | Yes | Yes |
| Fire Chasers | Yes | No |
| Firefly Lane | Yes | Yes |
| First They Killed My Father | Yes | No |
| Flavors of Youth International Version | Yes | No |
| Formula 1: Drive to Survive | No | Yes |
| Fractured | Yes | Yes |
| Friends from College | Yes | No |
| Fresh Fried and Crispy | Yes | No |
| Gabriel "Fluffy" Iglesias One Show Fits All | Yes | No |
| Game Over, Man | Yes | No |
| Ginny & Georgia | Yes | Yes |
| Girlboss | Yes | No |
| Glow | Yes | Yes (Season 3) |
| Godless | Yes | Yes |
| Godzilla 1 Planet of the Monsters | Yes | No |
| Godzilla 2 City on the Edge of Battle | Yes | No |
| Godzilla 3 The Planet Eater | Yes | No |
| Good Sam | Yes | Yes |
| Grace and Frankie | Yes (Season 5, 6) | No |
| Hibana Spark | Yes | No |
| High Flying Bird | Yes | No |
| High on the Hog | Yes | No |
| Hillbilly Elegy | Yes | Yes |
| Hold the Dark | Yes | Yes |
| Hollywood | Yes | Yes |
| How it Ends | No | Yes |
| Hubie Halloween | Yes | Yes |
| Huge in France | Yes | No |
| I Care a Lot. | Yes | No |
| Ibiza Love Drunk | Yes | Yes |
| Insatiable | Yes | No |
| In the Shadow of the Moon | Yes | Yes |
| In the Tall Grass | Yes | Yes |
| Inside Bill's Brain: Decoding Bill Gates | No | Yes |
| Iron Fist | Yes | Yes (Season 2) |
| Jeff Dunham: Beside Himself | Yes | No |
| Jessica Jones | Yes | Yes (Season 2) |
| Jupiter's Legacy | Yes | Yes |
| Katla | Yes | No |
| Kevin Hart: Irresponsible | Yes | Yes |
| Kingdom | Yes | Yes |
| Klaus | Yes | Yes |
| Knights of Sidonia | Yes | No |
| Knights of the Zodiac: Saint Seiya | Yes | No |
| Life in Color with David Attenborough | Yes | No |
| Living With Yourself | Yes | No |
| Locke & Key | Yes | Yes |
| Losers | Yes | No |
| Lost Girls | Yes | Yes |
| Lost in Space | Yes | Yes |
| Love, Death & Robots | Yes | Yes |
| Lucifer | Yes (Season 4, 5) | No |
| Luke Cage | Yes | Yes (Season 2) |
| Lupin | Yes | No |
| Ma Rainey's Black Bottom | Yes | Yes |
| Malibu Rescue | Yes | No |
| Malibu Rescue: The Series | Yes | No |
| Maniac | Yes | No |
| Mank | Yes | No |
| Marco Polo | Yes | No |
| Marco Polo One Hundred Eyes | Yes | No |
| Mayday Life | No | Yes |
| Medal of Honor | Yes | No |
| Meridian | Yes | Yes |
| Messiah | Yes | Yes |
| Mindhunter | Yes | No |
| Monarca | Yes | No |
| Money Heist | Yes | No |
| Move to Heaven | Yes | No |
| Moving Art | Yes (Season 3) | No |
| Mowgli: Legend of the Jungle | Yes | Yes |
| Moxie | Yes | No |
| Mr. Iglesias | Yes | No |
| Mudbound | No | Yes |
| Murder by the Coast | Yes | No |
| Murder Mystery | Yes | No |
| Mute | Yes | No |
| Naked | Yes | No |
| Narcos | Yes | No |
| Narcos: Mexico | Yes | Yes (Season 2) |
| Next Gen | Yes | Yes |
| Night on Earth | Yes | Yes |
| Night Stalker: The Hunt for a Serial Killer | Yes | No |
| Nikki Glaser: Bangin' | No | Yes |
| Nocturne | Yes | Yes |
| No Good Nick | Yes | No |
| October Faction | Yes | Yes |
| Okja | Yes | Yes |
| On My Block | Yes | No |
| Outer Banks | Yes | Yes |
| Our Planet | Yes | Yes |
| Our Planet: Behind The Scenes | Yes | Yes |
| Our Souls at Night | Yes | No |
| Outlaw King | Yes | Yes |
| Outside the Wire | Yes | Yes |
| Over the Moon | Yes | Yes |
| Ozark | Yes | No |
| Pacific Rim: The Black | Yes | No |
| Peaky Blinders | Yes (Season 5) | Yes |
| Pee-Wee's Big Holiday | Yes | No |
| Penguin Town | Yes | No |
| Perfume | Yes | No |
| Polar | Yes | Yes |
| Point Blank | Yes | Yes |
| Power Project | Yes | Yes |
| Prank Encounters | Yes (Season 2) | No |
| Prince of Peoria | Yes | No |
| Prince of Peoria: A Christmas Moose Miracle | Yes | No |
| Ragnarok | Yes | No |
| Raising Dion | Yes | Yes |
| Rapture | Yes | No |
| Ratched | Yes | Yes |
| Rattlesnake | Yes | Yes |
| Ready to Mingle | Yes | No |
| Reversing Roe | Yes | No |
| Rilakkuma and Kaoru | Yes | No |
| Rim of the World | Yes | Yes |
| Roma | Yes | Yes |
| Rotten | Yes | No |
| Russian Doll | Yes | No |
| Salt Fat Acid Heat | Yes | No |
| Samurai Gourmet | Yes | No |
| Sandy Wexler | Yes | No |
| Santa Clarita Diet | Yes | No |
| Selena: The Series | Yes | Yes |
| Secret Obsession | Yes | Yes |
| Seven Seconds | Yes | No |
| Sex/Life | Yes | Yes |
| Sex Education | Yes | No |
| Sexify | Yes | No |
| Sextuplets | Yes | Yes |
| Shadow and Bone | Yes | Yes |
| She's Gotta Have It | Yes | No |
| Silent | No | Yes |
| Simon Amstell: Set Free | Yes | No |
| Sky Rojo | Yes | No |
| Somebody Feed Phil | Yes (Part 2) | No |
| Space Force | Yes | Yes |
| Space Sweepers | Yes | Yes |
| Sparks | Yes | No |
| Spenser Confidential | Yes | Yes |
| Springsteen on Broadway | Yes | No |
| Step Sisters | No | Yes |
| Stranger Things | Yes (Season 2, 3) | No |
| Street Food: Asia | Yes | Yes |
| Street Food: Latin America | Yes | Yes |
| Super Drags | No | Yes |
| Sweet & Sour | Yes | Yes |
| Sweet Tooth | Yes | No |
| Take Your Pills | Yes | No |
| Tales of the City | Yes | No |
| Tall Girl | Yes | No |
| Taylor Swift Reputation Stadium Tour | Yes | Yes |
| Team Kaylie | Yes | No |
| The Ballad of Buster Scruggs | Yes | No |
| The Black Godfather | Yes | Yes |
| The Chosen One | No | Yes |
| The Christmas Chronicles | Yes | Yes |
| The Cloverfield Paradox | Yes | Yes |
| The Crew | Yes | Yes |
| The Crown | Yes | No |
| The Dark Crystal: Age of Resistance | Yes | Yes |
| The Defenders | Yes | No |
| The Dig | Yes | Yes |
| The Dirt: Motley Crue | No | Yes |
| The Disappearance of Madeleine McCann | Yes | No |
| The Do-Over | Yes | No |
| The Edge of Democracy | No | Yes |
| The End of the F***ing World | Yes (Season 2) | Yes |
| The Final Table | Yes | No |
| The Good Cop | Yes | No |
| The Great Hack | No | Yes |
| The Haunting of Bly Manor | Yes | Yes |
| The Haunting of Hill House | Yes | Yes |
| The Highwaymen | Yes | Yes |
| The House of Flowers | Yes | No |
| The I-Land | Yes | Yes |
| The Ice Road | Yes | No |
| The Innocent | Yes | No |
| The Innocents | Yes | Yes |
| The Innocent Man | Yes | No |
| The Irishman | Yes | Yes |
| The Irregulars | Yes | Yes |
| The King | Yes | Yes |
| The Kominsky Method | Yes | No |
| The Laundromat | Yes | No |
| The Letter for the King | Yes | Yes |
| The Mitchells vs the Machines | Yes | Yes |
| The Naked Director | Yes | Yes |
| The OA | Yes | No |
| The Old Guard | Yes | Yes |
| The Order | Yes | Yes |
| The Other Side of the Wind | Yes | No |
| The Politician | Yes | No |
| The Punisher | Yes | Yes |
| The Queen's Gambit | Yes | No |
| The Ranch | Yes (Part 5) | No |
| The Ridiculous 6 | Yes | No |
| The Ritual | No | Yes |
| The Siege of Jadotville | Yes | No |
| The Society | Yes | Yes |
| The Serpent | Yes | No |
| The Spy | Yes | No |
| The Trial of the Chicago 7 | Yes | No |
| The Two Popes | Yes | Yes |
| The Umbrella Academy | Yes | No |
| The Unlisted | Yes | No |
| The Upshaws | Yes | No |
| The Wandering Earth | Yes | Yes |
| The Week Of | Yes | No |
| The Witcher | Yes | Yes |
| The Wolf's Call | No | Yes |
| The Woman in the Window | Yes | Yes |
| The World's Most Amazing Vacation Rentals | Yes | No |
| Things Heard & Seen | Yes | Yes |
| Thunder Force | Yes | Yes |
| Tiger King: Murder, Mayhem and Madness | Yes | Yes |
| Top Boy | Yes | Yes |
| Traitors | Yes | No |
| Travelers | Yes (Season 3) | Yes |
| Travis Scott: Look Mom I Can Fly | No | Yes |
| Trese | Yes | No |
| Trevor Noah: Son of Patricia | Yes | No |
| Tribes of Europa | Yes | No |
| Trinkets | Yes | Yes |
| Triple Frontier | Yes | Yes |
| Turn Up Charlie | Yes | Yes |
| Ultraman | Yes | No |
| Unnatural Selection | Yes | No |
| Unbelievable | Yes | No |
| Unsolved Mysteries (2020) | Yes | Yes |
| Upstarts | No | Yes |
| V Wars | Yes | Yes |
| Velvet Buzzsaw | Yes | Yes |
| Vincenzo | Yes | No |
| Virgin River | Yes | Yes |
| War Machine | Yes | No |
| Wanderlust | Yes | No |
| Warrior Nun | Yes | Yes |
| We Can Be Heroes | Yes | No |
| Westside: A Music Reality Series | No | Yes |
| What/If | Yes | No |
| Wheelman | No | Yes |
| When They See Us | Yes | Yes |
| Who Killed Sara? | Yes | Yes |
| Wine Country | Yes | No |
| Wish Dragon | Yes | Yes |
| Wormwood | No | Yes |
| Wu Assassins | Yes | Yes |
| Xtreme | Yes | No |
| Yasuke | Yes | No |
| Yes Day | Yes | Yes |
| You | Yes | No |
For more HDR streaming options, be sure to also check out our handy list of Everything on Amazon Prime Video currently available in HDR10+, Dolby Vision, and/or Dolby Atmos.
See what people are saying about this story in our forums area, or check out other recent discussions.
Sours: https://www.highdefdigest.com/news/show/everything-on-netflix-with-dolby-vision-hdr-andor-dolby-atmos/42751
HDR10+ vs Dolby Vision HDR Comparison - Best HDR Movie Format
The best Dolby Vision movies to test your TV
Although more commonly recognised for its audio exploits, Dolby's cinema labs have also long played a key role in the advancement of video processing technology, especially through the development of Dolby Vision HDR for commercial cinema and home theatre.
HDR (High Dynamic Range) is arguably the most important TV technology of the last few years, shifting away from the idea that the only way to improve image quality is by adding more pixels, and instead making those pixels work harder to produce an image that has the potential to look more lifelike and have more impact.
So how does HDR do this? The human eye perceives detail from light and shade and when the dynamic range of an image is increased, the range of contrast and potential shades of colour also increases. This gives a picture a greater sense of genuine depth and authenticity as well as increasing visibility in both shadows and highlights.
But it's not just about seeing more detail in dark scenes. While it may seem like it's just a setting or feature, HDR is actually an entire process that encompasses capturing the images, post-production, distribution and, of course, your TV. It gives cinematographers and colourists more control in sculpting their images to help convey a story or mood, everything from hyperrealism to engage a viewer's empathy, to surrealism to disorientate their senses.
Dolby Vision HDR goes a step further from regular HDR (HDR10) and adds dynamic metadata to the core image data that helps an end-user's TV interpret the information. This metadata carries instructions for each scene that enables a Dolby Vision-capable display to portray the content as accurately as possible.
Each Dolby Vision TV implements this scene-by-scene information within the limitations of its brightness, contrast and colour performance. This can improve a consumer's viewing experience by continually optimising the way their TV delivers HDR pictures and ultimately giving filmmakers more control over how their programming appears on TVs.
There's plenty of excellent Dolby Vision content available; many 4K Ultra HD discs support it, as do streaming services, including Apple TV, Disney Plus and Netflix's premium tier. But if you're in need of suggestions, we've compiled a list (which may contain spoilers) of some of our favourite examples of Dolby Vision movies that we think demonstrate the technology at its best and will let your TV, no matter what it is, shine.
Aquaman (2018)
Superhero films sometimes seem to fall into two categories: overly sincere and ludicrously tongue in cheek. DC Comics' Aquaman somehow manages to be both and as a result its reception when it was released was divisive. The film covers the origin of Aquaman, who is born on dry land and thinks he's just regular guy Arthur Curry who happens to have a way with fish, until discovering that he is in fact half-human, half-Atlantean. And not just any old Atlantean, he's the heir to the subterranean throne of what was once the most advanced civilisation on Earth, now controlled by his megalomaniac half brother. To defeat his brother, Aquaman has to (among other things) retrieve the Trident of Atlan and embrace his destiny.
Whatever your opinions on laboured plots, awkward sub plots and a frankly excessive number of primary characters, there's no denying that the film is stunning to watch. Even at its most bonkers and baroque, the technical prowess of the visuals ties together the locations and conceit of what would otherwise be an unwieldy story, employing vivid CGI, hyper unrealism and an unabashed sense of spectacle.
One of the film's great feats is balancing a fantastical colour palette with intense undersea darkness. Black levels are appropriately deep at the bottom of the ocean but the image never becomes murky. And whether it's delicate shafts of light or the detailed debris around explosions, the underwater world feels as real and tangible as dry land.
But above ground looks pretty great too. In the night time dock side scene where Amber Heard's Mera tries to persuade Aquaman to come to Atlantis, the texture of the character's skin, hair and costumes are superbly tactile in the dark while the pops of neon-coloured lamps flicker away in the background.
The following moment, sub-titled 'somewhere in the North Sea', is one of many set pieces in the film where the image opens up to the 1.85:1 IMAX ratio, filling the entire screen, first with darkness as we focus in on David Kane's aggrieved expression sat on his Manta-Sub and then flooding it with light as the surrounding water froths with cyan, amethyst and co-ordinated Atlantean soldiers. Dolby Vision helps to create a vivid extravaganza of colour and mythology while tethering every shot with authenticity.
Stream Aquaman in Dolby Vision on Apple TV
Watch Aquaman in SDR on Netflix
Joker (2019)
Set in 1970s Gotham City, Joker tells the story of delusional and troubled comedian Arthur Fleck who, having been cruelly dismissed by society, becomes a loner whose only real company is his ailing mother, with whom he lives and has to care for. The film is an evocative examination of his descent into psychosis, anti-vigilantism and crime through his flamboyant alter ego, the Joker.
The faded, cinematic spirit of New York in all its gritty, bankrupt glory is evoked in everything from the use of a vintage lens that creates a dreamy blooming effect on highlights, to the generally sombre, earthy colour palette and, let's face it, any shot of a brown car.
But despite the rusty melancholia, throughout the film there are unapologetic pops of saturated colour. There's Arthur's signature russet suit, mustard waistcoat and teal shirt combo; the sodium street lamps filling Gotham's gutters with golden pools of light, and even the vivid cerulean blue of the early evening sky. Dolby Vision displays this anarchistic pallet with charismatic theatricality and lurid dissonance while retaining an affecting realism.
The city that never sleeps is depicted as full of light and dark, the subway often providing great examples of dirty detail beyond the short reach of the overhead fluorescent lights. But even the seeming simplicity of the opening dressing room scene presents plenty to appreciate. The depressing, dim space is lit by only a few bare vanity mirror lightbulbs, casting deep shadows, but Arthur's face stays perfectly visible as we are first introduced to him. Meanwhile, outside the windows, the grey daylight, unforgiving architecture of the city and constant traffic of the world passing by are pertinently clear.
Watch Joker in Dolby Vision on Apple TV
Buy Joker in 4K Ultra HD from Amazon
Uncut Gems (2019)
Uncut Gems follows Howard (played by Adam Sandler), a jeweller in New York's frantically paced Diamond District, as he attempts to auction off a rare Ethiopian opal for a massive return.
The film opens with Howard getting a colonoscopy, and we quickly realise that's a minor discomfort within the scheme of his life. He is maintaining a fake marriage to his wife while hiding his girlfriend from his children, and he's $100,000 in debt to a particularly nasty loan shark. Selling the opal is his escape plan, but unfortunately the rock catches the eye of basketball player Kevin Garnett who wants to borrow it as a good luck charm for his next match, offering his valuable championship ring as collateral. Howard can't refuse, and this sets off a chain of bad decisions, each more infuriating than the last.
It's never stated, but Howard is addicted to gambling. As he continues to fall from one debt-laced predicament to another, each time using the source of his problems as the solution, there is a sense of a modern Greek Tragedy playing out.
Shot mainly in low light with a grainy film texture punctuated by saturated fluorescents and neon, Uncut Gems has a look of heightened realism, devoid of any steely New York gloss. The footage is often shot at extreme close up or as if from a security camera, adding to the general confusion and constant danger of Howard's chaotic lifestyle that can at times be claustrophobic to watch.
But some moments also have their own distinct aesthetic. In the nightclub scene, the main light source is UV blacklight, which lets the filmmakers push the green and blue luminescent hues of the characters' clothing, subtly emphasising the colours found inside the opal from the film's opening shot. It's also impressive that despite the challenging darkness and the overpowering music of this key moment, the audience can still read the strains of Howard's relationship with his girlfriend from his facial expressions.
Even the scene where Howard is kidnapped from his daughter's recital and taken on a nocturnal joy ride manages to retain incredible detail, from Howard's look of anguish to the thick perspiration of his capturers, glistening in the flaring lights of passing cars.
Undoubtedly, Uncut Gems can feel overwhelming to watch, but after being so tightly enveloped in Howard's heightened and exhausting world, the audience starts to root for this Willy Loman styled anti-hero to the point that it is genuinely shocking when he is finally faced with the consequences of his actions.
Watch Uncut Gems in Dolby Vision on Netflix
Find Uncut Gems 4K UHD on Amazon (USA only)
Soul (2020)
The latest in a long line of Disney animated features to tackle the family-friendly subject matter of death, Soul centres on middle-aged jazz musician Joe, who is still waiting for his big break while he teaches elementary school. After a golden opportunity arises, Joe meets an untimely end but manages to get waylaid in 'the great before', where souls are made before they come to Earth. There he meets '22', a soul without a purpose who isn't keen on becoming human.
Within the first 10 minutes of the film, we are treated to more diversity of colour, light and aesthetics than many films could even muster during their entire runtime. On earth, Joe's career-making audition takes place in a dark club full of dingy corners and scuffed walls with intense shadows created by the stage lighting. We are then thrust into the euphoria of glaring autumn sunlight catching the felt on his trusty fedora, bouncing off the metallic cars and backlighting the hair of a passing dog.
Joe's fall from a palpable and vivid New York into the deep blackness of limbo is perhaps one of the film's most impressive moments. As an infinite staircase stretches out into the dark of the universe, the blackness is bewilderingly inky and expansive, while the sheen of the walkway and the graded edges of the souls display wonderful delicate textures.
As Joe frantically tries to avoid going to heaven, a white radiance begins to fill the screen. But the distinction between this aura, the dark space, the endless walkway and the other souls stays perfectly sharp before he falls again, this time into the florid, dense pastels of 'the great before'.
The animation style here is unconventional, and the plot pretty eccentric. Still, the panache of the delivery absorbs the viewer, keeping them on board for whatever comes next, be it a bohemian shaman criss-crossing the astral plane in a pirate ship or a talking cat.
Soul might have skipped a cinematic release and headed straight to the small screen, but it's well worthy of a proper Dolby Vision display to do justice to its imaginative visuals.
Watch Soul in Dolby Vision on Disney+
Find Soul on 4K Blu-ray from Amazon
1917 (2019)
With 1917, Sam Mendes achieved what may well be the zenith of single-take-style cinema. The film tracks the journey of two young British lance-corporals tasked to deliver a message across no-man's-land to prevent another battalion from going over the top and falling into a German trap. The Oscar-winning cinematography cleverly and subtly engages with the viewer, who acutely shares in the real-time unfolding of the landscape, perils and futility of the soldiers' odyssey, creating a sense of first-person realism without it ever feeling like a gimmick.
The production design has been meticulously conceived and filmed (it was shot in part using prototypes of the ARRI ALEXA Mini LF camera, which costs around £70,000), benefiting greatly from its 4K rendering. The level of detail everywhere is exceptional, from the hot glowing bricks and dusty smoke of a village entirely ablaze to the horrific mundanity of the debris-littered battlefield and the various hues of mud encrusted on ragged uniforms and fly-ridden horses. Dolby Vision is used here to substantiate the incredible visuals and cinematography further, letting the viewer become immersed in the textural intricacy, while the high peak white levels are used with quiet spectacularity in the film's many ultra-dark scenes.
One of these moments happens within the first 10 minutes of the film when the soldiers receive their mission from a haughty General Erinmore (played by Colin Firth) in a cocooned shelter illuminated only by a sepia-tinged oil lamp. Dolby Vision lends extra drama to Firth's craggy face, the wrinkles on his forehead being the only feature that betrays any emotion or concern. Despite the monotone cast of the light, there's plenty of minutiae to enjoy in the gleaming highlights on the General's polished brass buttons and the scratchy aerial images of the Germans' fortifications.
Firth melts in the inky shadows after he's delegated the task, leaving only the wide eyes and expressions of disbelief on the two young men. We see the General once more as he quotes Kipling next to a delicate china teacup on his desk, but the viewer is immediately aware that the soldiers are now on their own.
Buy 1917 on 4K Blu Ray from Amazon
Stream 1917 in Dolby Vision on Apple TV
Watch 1917 in SDR on Netflix
Mad Max: Fury Road (2015)
Set 30 years after its predecessor, Mad Max: Fury Road acts as both a sequel and a reboot of the original series, with Tom Hardy stepping into the role of former cop Max Rockatansky, adrift in a world that's been engulfed by the desert and haunted by the memories of those he's failed to save. But rest assured, this isn't just another desaturated post-apocalyptic movie.
What could have been a beige on beige-fest is instead a bold, relentless and visually dense film that never succumbs to using broad brush-strokes to evoke an epic scale, and Dolby Vision enhances those details, right down to the granularity of the baked, oxidised-looking sand.
The expanses of desert and sky are deeply saturated, creating a unifying palette of cyan and tangerine that's incredibly intense – but rather than looking cartoonish, it grounds the story and binds the picture. Subtle may not be a word that often gets associated with this non-stop chase romp, but the nuanced variations in the established visual language (such as occasionally bleaching out the sky or the shifts of the clouds) continually keep the viewer engaged.
Meanwhile night scenes (actually shot in full light) use a solid creamy, dark blue hue that gradually fades up in brightness to mimic the human eye adjusting to darkness, while still retaining the same intricacies of the shading and clarity of storytelling as the day-time scenes.
With so much going on, the post production works in conjunction with the cinematography and the blistering Dolby Atmos sound design to carefully focus the attention of the viewer on important moments. Skin tones are rich and tactile, while eyes and expressions cut through the busy crowd scenes. There's even clever shading employed to let key characters pop off the screen at just the right moments, such as in the final scene as Max and Furiosa make eye contact one last time before he disappears into the crowd.
Originally released in SDR, Mad Max: Fury Road has been mastered in both HDR10 on 4K Blu-ray and Dolby Vision for online streaming. The striking, immaculate visuals make it an ideal option for those who might want to compare formats.
Watch Mad Max: Fury Road in Dolby Vision on Apple TV
It (2017)
Stephen King's It plays against horror tropes by taking place not in the shadows but instead in broad daylight, and it is all the more unsettling for it. Set in an average town in the 1980s, the film pits a gang of misfit kids against bafflingly charismatic killer clown Pennywise. The film's primary aesthetic is one of sunny nostalgia that lures the viewer into a false sense of comfort before shocking them with extreme violence.
When the action does move to the darkness of the sewers that Pennywise frequents, Dolby Vision adds to the experience by making the space and the screen claustrophobically black, while still letting you see the demented details of the clown's face. His sparkling eyes in particular are impressive, having been meticulously isolated in every shot by the film's colourist Stephen Nakamura.
The massive contrast between the extremes of light and dark in this film is dramatically unnerving, but the use of shade to enrich lighter moments and brightness punctuating the dark ones prevents the shifts from becoming jarring and adds an uncomfortable realism to the proceedings.
The consistently detailed and intense grading means that deeply saturated colour pops can be deployed throughout the film to create hyper-real visuals that can be by turns startling – such as Pennywise's grotesque, cracked make-up and receding ginger mane – or alluring, as with the crimson balloons he uses to entice his victims. You'd be forgiven for wanting one too.
Watch It in Dolby Vision on Apple TV
Find It in 4K Ultra HD on Amazon
Roma (2018)
Roma proves, in our opinion, that you don't need colour to appreciate the immersive potential of Dolby Vision. The startling photography of this film, just like its Dolby Atmos soundtrack, fluidly blurs the lines between realism and reality. Despite being in black and white, Roma is visually dense and bold while remaining sincere and specific.
Based on his childhood in Mexico City during the early 1970s, this is director Alfonso Cuarón's most autobiographical film to date. So it must have been something of a blessing in disguise when his long-time collaborator Emmanuel Lubezki (who won the Oscar for best cinematography on Cuarón's blockbuster Gravity) was unavailable, forcing Cuarón to take on dual duties. His photography concept – slow, long tracking takes – give the audience an intimate window into each particular space, and to access the characters and story in a frank and potent way.
The film was shot in colour before being sculpted into an almost photo journalistic monochrome palette, which gives the viewer a sensation of being both an objective observer and a voyeur into someone else's private memories. Speaking about his decision to embrace an unashamedly modern detailed digital aesthetic to create something more like that which the human eye would see, Cuarón has said: "The amazing dynamic range and resolution, the crisp, grain-less quality, I wanted to be unapologetic".
While it may look devoid of colour, the film is tonally rich, having been carefully mapped to highlight and dilute isolated areas of each frame and create a feeling of both clarity and recollection.
A wonderful example of this is in the film's emotional climax, as maid Cleodegaria Gutiérrez wades into the sea to save her employer's children, despite not knowing how to swim. The shot begins with solid beams of low evening sunlight cutting through the darkness of the wooden beach shacks as Cleo begins her walk to the water's edge, a solitary dark figure. When she returns to land and the family fall to the sand they are somehow both silhouetted against the light while also being visible for a poignant moment where she can finally speak openly to the family for the first time.
Watch Roma in Dolby Vision on Netflix
Buy Roma on Blu-ray from Amazon
MORE
The best Dolby Vision TVs
The best films to watch in Dolby Atmos
Dolby Vision HDR: Everything you need to know
Mary is a staff writer at What Hi-Fi? and has over a decade of experience working as a sound engineer mixing live events, music and theatre.
Sours: https://www.whathifi.com/us/features/the-best-dolby-vision-movies-to-test-your-tv
You will also be interested:
You Can Watch These New Netflix Titles In 4k, Dolby Vision & Atmos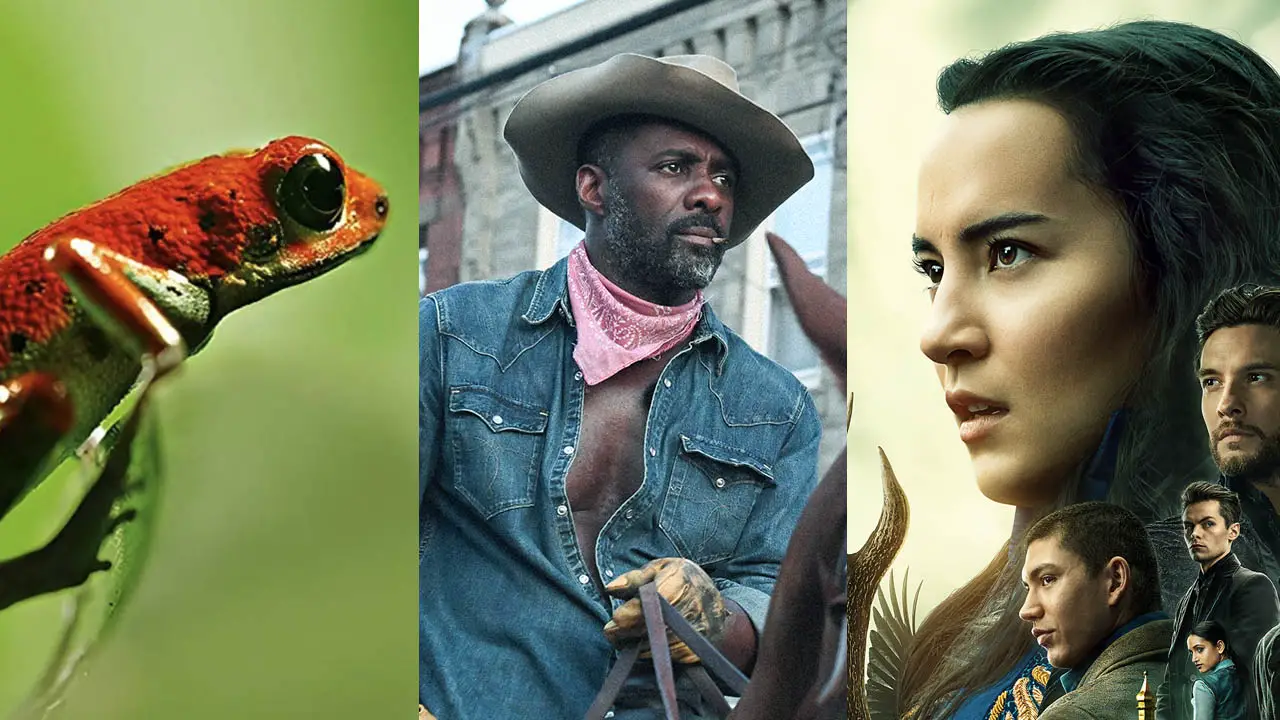 Here's what's new on Netflix in 4k, Dolby Vision, and Dolby Atmos since our last review in February. 4k Ultra HD resolution means the content is formatted to deliver 3840 x 2160 lines of resolution (4x the pixels as HD). Dolby Vision is an HDR standard used by Netflix content to expand the color depth of your TV. And, Dolby Atmos creates theater-like sound on home entertainment systems.
In 4k resolution with Dolby Vision and Atmos you can stream Season One of the new series Shadow and Bone, the Limited Series Life in Color presented by David Attenborough, and the third season of Formula 1: Drive to Survive.
In 4k with Dolby Vision and 5.1 audio, the series Last Episode U: Basketball, limited series The Serpent, and limited series This is a Robbery are just a few of the 4k series on Netflix.
Documentaries in 4k resolution and 5.1 audio (but no HDR Dolby Vision) include Seaspiracy that explores the importance of the ocean to the world's health, The Last Blockbuster about the influence the chain movie rental store had on ma & pa stores, and Pelé which takes you through the life of the greatest soccer "football" player of all time.
And, you might have thought all movies or shows that have Dolby Vision also stream in 4k resolution, but that is not the case. There are quite a few Netflix titles in HD that offer Dolby Vision on devices and TVs that support it. Concrete Cowboy is one of those titles — a story about city cowboy (Idris Elba) who gives a troubled teen a home on his urban ranch.
New on Netflix in 4k, Dolby Vision & Atmos (March – April, 2021)
Films
7 Yards (Doc) – 4k – 5.1
Concrete Cowboy – HD – Dolby Vision5.1
Pelé (Doc) – 4k – Dolby Vision – 5.1
Seaspiracy (Doc) – 4k – 5.1
The Last Blockbuster – 4k5.1
Thunder Force – 4k – Dolby Vision – Atmos
Why Did You Kill Me? – 4k – 5.1m
Yes Day – 4k – Dolby Vision – Atmos
Series
Bling Empire (1 Season) – 4k – 5.1
Dad Stop Embarrassing Me (1 Season) – 4k – Dolby Vision- Atmos
Formula 1: Drive to Survive (3 Seasons)4k – Dolby Vision – Atmos
Ginny & Georgia (1 Season) – 4k – Dolby Vision – Atmos
Last Episode U: Basketball – 4k – Dolby Vision – 5.1
Life in Color (1 Season) – 4k – Dolby Vision – 5.1
Marriage of Mortgage (1 Season) – 4k – 5.1
Murder Among the Mormons (Limited Series – 4K – Dolby Vision – 5.1
My Love (Limited Series) – 4k – Dolby Vision – 5.1
Shadow and Bone (1 Season) – 4kDolby Vision – Atmos
The Irregulars (1 Season) – 4kDolby Vision – Atmos
The One (1 Season) – 4k – Dolby Vision – Atmos
The Serpent (Limited Series) – 4k – Dolby Vision – 5.1
This is a Robbery (Limited Series) – 4k – 5.1
Two Distant Strangers (Short) – 4k – 5.1
See a list of all 4k movies and shows on Netflix.
Sours: https://hd-report.com/2021/04/25/you-can-watch-these-new-netflix-titles-in-4k-dolby-vision-atmos/
1198
1199
1200
1201
1202