The World's Finest Cigars Online
Cigar Gifts
For many people, cigars are a passion and a lifestyle choice, a way to relax, celebrate or lift the spirits. That's why if you know somebody who loves cigars, choosing a gift for them should never be difficult; you can select a favourite cigar, open their eyes to new ideas, or make the entire cigar smoking ritual complete with must-have accessories.
Here at Simply Cigars we have the ultimate range of gifts to satisfy the most discerning cigar aficionado. So be it Father's Day, Christmas, a special birthday or a gift to thank your best man, take a look at our fabulous range of gift ideas.
A cigar sampler is the perfect gift choice for the more adventurous cigar smoker looking to broaden their horizons, as well as novice cigar buffs looking to develop their taste and knowledge. If you are unsure of someone's favourite brand of cigar, this is an excellent option, as they can experience a range of new tastes and aromas and, who knows, they may even find something they prefer more! We have an extensive selection of samplers to choose from, so take the first step to finding the perfect gift and take a look below.
The ideal gift for someone who travels a lot, or who simply wishes to keep their cigars in top condition wherever they go, is our Csonka cigar traveller. This is the gold standard humidor travel case, containing a selection of cigars and a cutter. Whether your gift is for a long haul traveller or for someone special to keep their cigars' optimum quality in their golf bag or briefcase, this is a fantastic choice.
Our Villa Spa Humidor is perfect for aficionados wishing to keep their treasured cigars perfectly stored and conditioned. Its internal structure allows for the easy reach and removal of individual cigars, while it has a stunning, red exterior finish with high quality locks and hinges and practical side handles. This is undoubtedly one of the best humidors in the world, and will make a truly spectacular gift for a very special occasion.
The perfect accompaniment to any good cigar is a wonderful, aged whisky, which allows you to sit back, relax and savour the taste and aroma of all things good in life. You can choose a favourite brand or a sampler selection to let your special someone play around with complementary flavours.
The final piece in the cigar aficionado's jigsaw is the accessories, which play an important role in the processes and enjoyment of the cigar experience. Take a look at our comprehensive selection of lighters, cutters and ashtrays and if you're still undecided, there's always our Simply Cigars gift e-voucher!
Sours: https://www.simplycigars.co.uk/
Buying Cuban cigars in Havana, both in approved cigar shops and duty-free stores, doesn't have to be difficult. There are so many excellent cigars to buy for friends, family, and, most importantly, yourself. So here are five great gift cigars that are not too expensive and deliver a great smoking experience.
Hoyo de Monterrey Petit Robusto
A great short cigar delivering outsized flavor and balance.  Amazing richness and spiciness in this quick smoke, with cedar and cappuccino character. Nutty and flavorful. One of my go-to smokes that never fails to amaze and satisfy. 95 points.
Partagas Serie D No. 4
Cuba's most popular premium cigar underlines the continued popularity of robustos.  A flavorful, spicy smoke, with cappuccino and cinnamon character, that shows the richness and balance I expect in a Serie D. Perfect draw. 93 points.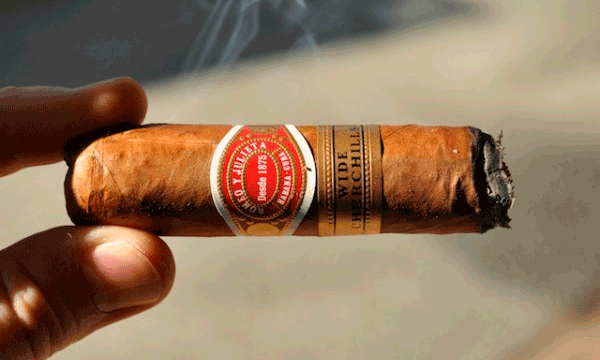 Romeo y Julieta Wide Churchill
I wonder what the legendary Sir Winston Churchill would have thought of this thick and flavorful smoke? Sandalwood, dried flowers and a delicate tobacco character. The thicker robusto really delivers. 93 points.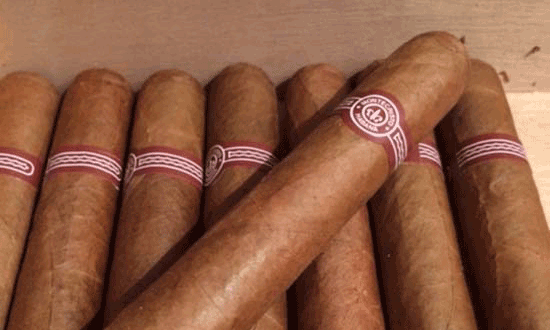 Montecristo Edmundo
My Cigar of the Year of 2014. A thick and flavorful smoke that will satisfy cigar aficionados and newbies. Can start a tiny bit bitter, but calms down with spice, mahogany, walnut character, and dried earth character. Full, rich, and satisfying. 99 points.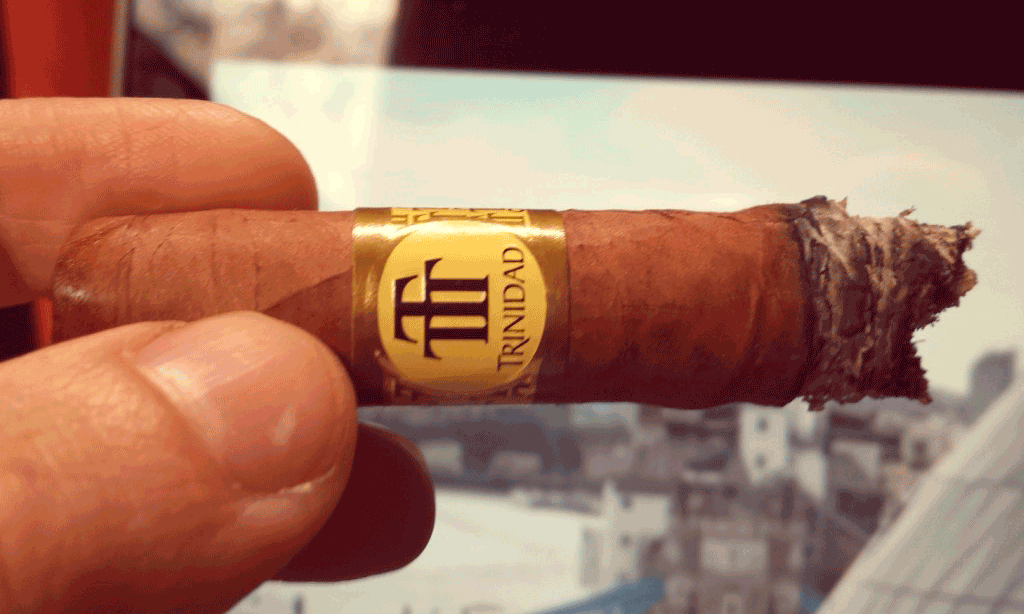 Trinidad Reyes
This cigar brand remains an "insider's" smoke delivering finesse and flavor. It has a lot of spicy flavors, but it is very refined. I love the floral character. It takes on this intense espresso character. Love it. 94 points.
Sours: https://www.havanainsider.com/5-gift-cuban-cigars/
The pandemic might have ground many industries to a devastating halt, but cigar-making literally keeps rolling along. Most of the factories in the Dominican Republic, Nicaragua, and Honduras shut down briefly at various times during March, April and May, but they are now up and running again, albeit with the same changes we're seeing everywhere—social distancing, masks, temperature checks and plenty of hand-sanitizer.
"All our rollers live in dorms on property and have been on quarantine since the middle of March," notes Paolo Garzaroli, of Graycliff Cigar Company in the Bahamas. "They don't roam outside the property, so they are not exposed to the virus."
As a result of social distancing and the necessity of partial shifts, many companies are producing cigars at approximately half their pre-pandemic rate.
"We have lost some capacity with the new shift patterns," says Diana Rojas, Altadis brand manager for H. Upmann cigars.
Some companies, such as Arturo Fuente, which began expanding their Santiago factory last year, have been able to maintain their same volume of cigars by spreading workers out into the newly remodeled spaces.
As a result, there's no shortage of cigars or accessories for dad this Father's Day. Here are 10 of our favorites.
Sours: https://robbreport.com/food-drink/cigars/gallery/best-cigar-gifts-2927832/
Gift ideas for cigar smokers 2020
There's a reason why more cigars and related accessories are sold during the holidays than at any other time of the year. After all, this is the season for giving and sharing, and there are few things that say "comfort and joy" better than a box of premium cigars—even if many tobacco stores and smoking lounges are still shut down due to the coronavirus, while others are imposing masks between puffs and six-foot distancing between smokers, neither of which evokes camaraderie. But to paraphrase Freud, "A good cigar is always a good cigar," no matter where it is enjoyed.
In addition, cigar smokers and makers have another reason to rejoice this year, as the FDA—which regulates all tobacco products in the United States—has temporarily eased regulations allowing for new brands to be introduced Stateside. You may not have heard as much about them yet because Covid-19 cancelled the annual trade show where most of these cigars are premiered. But have no fear; we have picked out 13 of the best cigars and accessories to brighten someone's holidays. So sit back, light up and enjoy the season, Covid-19 be damned!
Sours: https://robbreport.com/food-drink/cigars/gallery/best-gifts-cigar-smokers-2876909/
Gifts cuban cigar
.
Cuban Cigar Unboxing 🇨🇺- RonRealTV
.
Similar news:
.
1022
1023
1024
1025
1026