Genesis is an Everett-based law firm whose attorneys offer guardianship representation and other estate and family law services to Snohomish County, WA. The firm's hallmark is its unique ability to provide excellent work product at lower rates than the vast majority of competitors in the Puget Sound region. Most of Genesis's lawyers practice from the firm's headquarters near the Snohomish County courthouse, but a few meet clients at a satellite location in Seattle. To reach either office, call the firm's toll-free number, , or send an email to [email protected]
Frequently Asked Questions
What is a guardianship? A guardianship is the process by which a court appoints a guardian for an alleged incapacitated person, or AIP. An alleged incapacitated person is generally an adult who lacks the physical or mental wherewithal to make necessary decisions for themselves, often because of age, injury, substance abuse, or disability. The guardian essentially becomes the incapacitated person's agent, making beneficial decisions on that person's behalf.
What is a ward? A ward is the incapacitated person, though the term is rarely used.
Who can start a guardianship proceeding? Nearly anyone can petition for a guardianship, but usually the petitioner is a relative or loved one.
What if a person just needs a little help? Judges only appoint a guardian when necessary, often dismissing guardianship cases if the alleged incapacitated person does not want assistance and seems reasonably capable. Similarly, judges can appoint guardians with limited decision-making authority, sometimes called a limited guardianship.
What are ways of avoiding a guardianship? Guardianships are an extreme remedy that should only be used in the absence of other solutions. A more favored means of providing for an incapacitated individual's decision-making is a power of attorney, which is a legal document someone can use to grant his or her decision-making authority to someone else. Powers of attorney are drafted and signed when the person in question still possesses the physical and mental capacity to contract, which means they generally cannot be implemented once a person becomes incapacitated. Once a person becomes incapacitated, alternatives to guardianship are few and limited. One potential option at that stage is a special needs trust.
A relative has asked the court to appoint a guardian for me, but I do not need one. Can you help me? Yes. An alleged incapacitated person may hire an attorney to argue against a guardianship. In fact, the state is often obligated to appoint and pay for an attorney for you if you lack the ability to hire one yourself.
What is a Guardian ad Litem? A Guardian ad Litem (GAL) is someone the court appoints to investigate whether a guardianship is necessary. The GAL then reports back to the court and provides a recommendation. Judges usually follow GAL recommendations, though not always.
Who can be a guardian? Nearly anyone can become a guardian, so long as they have a clean record, are of age, and are willing to serve.
Are there ways of preventing a guardian from abusing his or her power? There are many checks and balances against a guardian's abuse of power. One is that a judge should order the guardian to post a bond as financial security against wrongdoing and/or order the guardian to place funds in a blocked account. The court then oversees the guardian by requiring periodic submissions, such as an inventory of assets, personal care plan, accountings, and status reports. Interested parties can similarly oversee the guardian by asking to be placed on the recipient list for the guardian's periodic court submissions. If the guardian abuses his or her power, the court can remove him or her and assess liability.
I'm an alleged incapacitated person. Can a guardian change my will or force me into a nursing home? No, these are among the limits on a guardian's powers.
Sours: https://www.genesislawfirm.com/guardianship-attorney-everett-wa-snohomish-county
Criminal Defense Attorneys in Snohomish County
When youre accused of a crime, it can be a distressing experience. But our elite team of experienced Snohomish County criminal defense attorneys will work to increase your chances of seeing a better outcome for your case.
The Law Offices of Kevin Trombold, LLC strives to help you overcome this hurdle. Our defense attorneys handle all criminal cases, from a misdemeanor disorderly conduct charge, to a life-altering felony charge, such as rape or murder.
We understand how profoundly an accusation and/or a criminal conviction can change your life and the lives of your family members and loved ones. Our goal is to minimize the impact of these allegations while working to help you see a favorable outcome in your case.
Serving Snohomish County and the surrounding area, our law firm was founded by Attorney Kevin Trombold, a seasoned criminal defense attorney who has more than 20 years of experience. Collectively, our law firm has the legal skills and experience to enhance your chances of a more ideal conclusion to your legal troubles.
Our team works with clients from different stages of life. Every client and every case is unique, but our overarching objective is always the same. We endeavor to defend you with professionalism, dedication and refined strategies that we have worked hard to perfect over our many years in practice.
The outcome of your criminal case can impact every aspect of your life. Dont trust your future to just anyone. Work with some of the most well-respected Snohomish County lawyers dealing in criminal defense.
The Law Offices of Kevin Trombold, LLC is happy to provide you with a no cost and completely confidential consultation. Call us at
Frequently Asked Questions and Common Concerns Following an Arrest in Snohomish County
Defense lawyers frequently receive questions from clients who arent familiar with the legal process and are unsure of what they can expect as their case moves through the legal system.
Uncertainty can actually result in more stress and worry, so at The Law Offices of Kevin Trombold, LLC, our team can make it a point to answer our clients questions and address their concerns. Here are a few of the most common questions that we discuss with our clients.
What Are the Different Classifications for Crimes in Washington?
Washington State has several different crime classifications, which have an impact on the sentencing guidelines and even the court where the case will be heard. For instance, all felonies are heard in Washington Superior Courts.
In addition to felonies and misdemeanors, there are also subclassifications. There are two misdemeanor classifications and four felony classifications, along with 15 different "seriousness" levels.
What Are the Maximum Penalties for Misdemeanors?
Washington has two basic classifications of a misdemeanor: simple misdemeanors (also called a regular misdemeanor) and gross misdemeanors.
According to The Revised Code of Washington (RCW), a simple misdemeanor is part of the least serious crime classification, with a maximum sentence of up to $1, in fines and 90 days in jail. A couple of examples of a simple misdemeanor are shoplifting and disorderly conduct.
The RCW also designates maximum penalties for the more serious type of misdemeanor, a gross misdemeanor. A maximum penalty is up to one year in jail and up to $5, in fines. Gross misdemeanors include a restraining order violation and a charge of driving under the influence (assuming its a first offense.)
What Are the Maximum Penalties for Felonies?
There are four different felony classifications, each one with its own sentencing guidelines. Although its critical to know that the judge typically has a fair amount of leeway in terms of sentencing, as the judge may consider many other factors, such as the individuals age, mental health and other factors involved in the crime.
Here is a look at the four different classes of felonies and the potential penalties.
A Class C Felony carries up to five years in prison and up to $10, in fines.
A Class B Felony carries up to ten years in prison and up to $20, in fines.
A Class A Felony carries up to life in prison and up to $50, in fines.
Aggravated First Degree Murder – This charge is the only one that is more serious than a Class A felony. Aggravated first-degree murder can lead to the death penalty in Washington.
Felonies receive a secondary, "seriousness" level assignment which can range from Level I to Level XV. There are additional sentencing guidelines for each level of seriousness, providing more guidance to the courts on how to sentence an individual if they are found "guilty" (or plead "no contest.")
What Are the Statutes of Limitations in the State of Washington?
A statute of limitations is a law that places a restriction on how long the state has to prosecute a case. The timeframe varies depending upon the seriousness of the crime, amongst other factors. If the statute of limitations timeframe expires, the courts will usually refuse to hear the case, assuming there are no extraordinary circumstances involved.
The statute of limitation timeframe typically begins on the date when the crime was allegedly committed. However, there are some exceptions, mostly around sexual assault cases. In these cases, the timeframe may begin when the victim reaches a certain age or when a DNA test result points to a specific suspect.
The least serious crimes are considered a simple misdemeanor, usually has a statute of limitations timeframe of one year. Gross misdemeanors typically have a two-year statute of limitations.
Theft and other moderately serious felonies have a six-year statute of limitations, while more serious felony crimes such as arson are typically subject to a ten-year statute of limitations.
It should be noted that not every case has a statute of limitations. This is the case for murder-related crimes, which the state is free to prosecute today or many decades in the future. Here is a look at some of the crimes that do not have a statute of limitations in the State of Washington:
Murder;
Homicide by Abuse;
Vehicular Homicide;
Hit and Run Resulting in Death;
Vehicular Assault Resulting in Death; and
Arson Resulting in Death.
Our Snohomish County Criminal Defense Lawyers Will Work to Protect Your Freedom
At The Law Offices of Kevin Trombold, LLC, our experts understand how frightening it can be to find yourself facing criminal allegations. We know how life-altering a criminal case can be, particularly if youre found "guilty."
But we also believe in the criminal justice system and your right to a strong defense. Our overarching objective is to guard your interests while using a very strategic approach to bring about a positive conclusion to your legal troubles.
Our Snohomish County law firm was established by Attorney Kevin Trombold, an experienced defense lawyer who has been in practice for more than 20 years. Together, our firms legal team has many collective decades of experience which we can leverage to maximize your chances of seeing a favorable case resolution.
Feel free to contact The Law Offices of Kevin Trombold, LLC to discuss your case, all confidential. Call
Sours: https://www.tromboldlaw.com/snohomish-county/criminal-defense/
Everett
Divorce is Always Difficult – Get Help from our Team of Everett Divorce Attorneys
If you or someone you care about is facing a difficult divorce or family law matter, our attorneys are here to help and to fight for you and your children. Psychologists tell us that divorce is one of the most traumatic and life-altering events that anyone can endure. And, this is especially true when the best interests and the well-being of children is involved.
Our Snohomish County and Everett family law attorneys want you to understand your legal rights and options. Our divorce lawyers have decades of combined legal experience handling every type of case, from the simple and uncontested to the most contentious imaginable. Our attorneys are proven fighters, and while immediately pushing your case into the courts is rarely our first recommendation, we will not hesitate to do so when necessary.
Going through an Everett divorce can cause a great deal of personal turmoil on both you and your children, even if the entire process is amicable and friendly, let alone when highly contested, emotionally charged and psychologically draining. Divorce often leaves people feeling alone, bewildered, and wondering if they're making the best choices for themselves and their family.
As you deal with your divorce and take the first steps into the next phase of your life, is there any way to have confidence that your decisions are giving you and your Everett family the best opportunity for a promising future? We firmly believe that the answer to this question is a resounding yes. Our divorce attorneys will work with you from the onset of your case to develop a set of priorities and achievable goals that are specifically tailored to your needs and those of your children.
While many divorce and family law firms take a "cookie cutter" approach to most cases, we do not. We firmly believe that no one knows you or your children better than you, and that every case is truly unique on multiple levels. That's why we begin every case by listening carefully to our client and by presenting multiple options in regards to the best path forward.
Our Experienced Snohomish County Lawyers Handle Every Sort of Family Law and Divorce Case
Our many years of experience has taught us one thing – every divorce and every family law matter is unique and every client requires personalized care. Our attorneys have handled countless cases involving highly personal legal matters, and while that experience helps us every single day, it doesn't mean we can take anything for granted.
Every clients that steps into our law office has expectations. They are hopeful that we can help them achieve their goals, so they trust that we will do everything possible to fight on their behalf. Every attorney in our law office cares about the end result, so you never have to worry about whether your needs are being addressed.
Our team of litigators routinely handle Everett divorce cases involving issues like child support, child custody, property division, and spousal support. We also deal with sensitive family law matters like modifications of support, parenting plans, and questions involving changes to child custody. Our lawyers can also help you with situations involving contempt motions, child relocation, adoptions, protection orders, and same sex divorce.
If you have children, divorce and family law matters can be stressful time for both you and them. Even if you and your partner remain amicable during negotiations, they will still have to deal with a major upheaval in their life. This can create emotional turmoil in your life, and in your partner's life. Sometimes this stress leads to arguments, and arguments can sometimes go too far and create an impasse. When this happens, both partners can lose focus on what truly matters.
One of the most important roles of your Snohomish County family law lawyer is to help you maintain focus on the task at hand, so as to prevent emotions from derailing negotiations. When you're faced with some of the most difficult choices of your life, it's natural to have doubts. However, your attorney will be at you side throughout this process to lend you reliable counsel when you need it most. This compassionate approach to representation will help you deal with these challenges in a matures way.
Remember, we won't always tell you what you want to hear, but we will always tell you what you need to hear. This distinction between the two is important, because it's unrealistic to believe that you will always get everything you want. Our goal is help narrow your focus so that you have realistic expectations, which will help you make tough choices when the time comes.
This kind of client-attorney relationship is only possible when both parties trust one another. We will start earning your trust when you first contact our office for a free consultation, and build a relationship by diligently working to achieve your goals. We want to achieve the best end result possible for your particular situation, which is why we treat every client as an individual and not just another faceless case.
If you're ready to take the next step, contact our Washington State law office for your free consultation and find out if one of our experienced lawyers is right for your needs.
The Snohomish County Family Court and You
If you're getting a divorce or facing a serious family law matter in Everett , your case will be heard in the Snohomish County Family Court. You can find a lot of useful information on their website, and the Snohomish County Superior Court website, which is the parent court for the family court.
If you live in Everett and need help with issues involving divorce, child custody, parenting plans, or other family law matters, you can also find some useful information in this Family Support Division of the court. Everett is a big city and the courts remain very busy, so it would be foolish to handle any of these matters on your own. Our lawyers will not only help you navigate Washington's complex legal waters, they will also help you better understand how the law applies to your situation.
Our Attorneys will Aggressively Fight to Protect your Interests, those of your Children, and to Help you Secure your Financial Future
One of the hardest aspects of an Everett divorce is being faced with difficult choices that demand compromise, even when you don't want to concede any ground. When tough decisions arise, you need sound legal counsel from experienced Washington State divorce attorneys who will treat you with honesty and respect. When you develop trust with your Washington State divorce attorney, confidence in your choices will build, easing some of your emotional burden.
If you're looking for a dedicated Everett divorce lawyer who will earn your trust by helping you through this difficult time in your life, contact the Washington Family Law Group. With more than 50 years of combined family court experience, our divorce attorneys understand how important reliable legal advice can be. Our Everett divorce attorneys want to develop a relationship with you that is based on trust and while we can't guarantee that we will always tell you what you want to hear, we promise to tell you what you need to hear.
It's normal to feel confused as you enter into a divorce, but you can get off to a strong start by consulting with one of our Everett divorce attorneys. A qualified lawyer from our Everett law office will be happy to represent your interests throughout your divorce, family law, or custody case. Earning your trust starts by providing you with a cost-free case evaluation so that you can make an informed decision about professional legal representation that's right for you. If you choose our Everett law firm to represent you, we will aggressively fight to achieve your goals and fully develop a professional relationship based upon respect, honesty, and mutual understanding.
Everett divorces sometimes become emotionally charged affairs where feelings of anger or resentment rise to the surface at unexpected times during negotiations. Our Everett attorneys will try to help you keep calm when volatile situations arise, so that you and your ex-spouse can remain focused on the task at hand. A positive attitude is vital to being fair and balanced, which is something the court will require. Your Everett lawyer can help you negotiate terms for important divorce issues that include:
When you contact one of our qualified Everett divorce attorneys and tell them what you would like to accomplish, they will give you a realistic idea of what to expect from the negotiation process. One thing that you need to remember is that some things may not work out exactly as you've hoped. However, a Washington State divorce requires that you maintain an open mind throughout negotiations, and sometimes be willing to adjust your expectations.
Your Everett divorce lawyer may even tell you something that you don't want to hear, but you need to realize that this counsel is only given with your best interests in mind.
Negotiating Fair Terms With Help From Our Divorce Attorneys In Everett
It's possible that your Washington state divorce attorney will have to take your fight to court, but we always remain hopeful that we can negotiate a reasonable agreement with your ex-spouse and their attorney.
Throughout the divorce process, your Washington state divorce attorney will act as your trusted advisor and personal advocate, compassionately addressing your needs as they arise. An Everett divorce can be one of the most stressful events of your life, so we seek to minimize your emotional strain as much as possible. When doubts or questions arise, you can speak with your Everett divorce lawyer and get them addressed without delay.
If we are forced to take your divorce case all the way to Washington Court, our Everett attorneys will aggressively fight for you and your children's interests. However, we always urge our Everett divorce clients to keep the lines of communication open with their ex-spouse, because this is usually the best and least stressful way to resolve a case.
Keeping a positive attitude is sometimes difficult, but it will ultimately make the divorce process easier for everyone involved, especially children. A cool head often leads to a more favorable end result, which is ultimately the goal of every client.
Get Personalized Attention And Honest Counsel From Our Professional Everett Divorce Lawyers
Your divorce case requires personal care from one of our experienced Everett divorce lawyers, and since no two divorce cases are ever the same, your goals may be different from any other client we've ever represented. Our goal is to provide you with the best end result possible, which starts when our Everett divorce attorneys first address your needs.
We always maintain that nobody understands your Everett family better than you, so we take our cues directly from you, and then act as your personal advocate with the Washington family court. There is no magic formula that leads to success, and our qualified divorce attorneys in Washington State understand that hard work is what often makes the difference. We want to earn your trust by offering kind, personal care while you take the first steps into your new life.
Some Basic Information About Common Family Law Issues
The following information is provided to help you better understand some of the most important family law situations we handle in our law office. For further aid, contact one of our attorneys for a free consultation.
Paternity is the process of establishing fatherhood. This is usually accomplished by a DNA test, which is evidence that can be used in court. Paternity is often established to help parents seek support from the other parent, but there may be other reasons why this actions is necessary.
Modifying child support or child custody is sometimes necessary. However, the court prefers that children lead consistent lives, so these actions are never easy to implement unless both parties (or more) agree. If there's been some dramatic change in the child's life, or they are presently in danger, then a modification may be possible
Contempt motions are usually used to force parents into making support payments required by the court, but there may be other reasons why this actions is necessary.
Child relocation is a difficult action to stop in some cases, but there is a limited period of time available to prevent the action. Parents desirous of moving with a child must notify the other parent and give them time to respond.
Protection and restraining orders are used to prevent abuse and protect the well being of children.
Collaborative divorce is a legal term for a divorce where both parties agree on the details, and are hoping that they can save time and money by avoiding a traditional divorce.
Military divorce has some key differences to divorces for civilian couples, and it's important to full understand the distinction.
Same sex marriage divorce is unique in that same sex marriage is relative new. There are some situations that arise in these divorces that are unique, so it's important to fully understand the potential repercussions before taking the first step.
Adoption is an important legal action for a variate of married and divorced couples. Every situation is unique so you should speak with a lawyer before taking any action in this regard.
Prenuptial agreements are a means to protect assets obtained as a single person from property division if a divorce ever becomes necessary. There are other reasons why you may want to consider such as agreement so get the facts about crafting these documents from a qualified lawyer.
Large asset divorce cases require a lot of work and a working knowledge of Washington's complex laws regarding property division. Finding assets that are hidden may be one of the greatest challenges of these cases, so be sure to work with a lawyer who knows where to look.
Contact Our Trusted Legal Professionals In Everett For A Cost Free Case Evaluation
Get a handle on your divorce by talking to one of our Washington State divorce attorneys without delay. We realize that this is a difficult time in your life but protecting your future is paramount, so contact our team of attorneys today for a free Washington State divorce consultation.
Without any obligation, you can find out more about the law and how it pertains to your situation. If you choose to retain one of our experienced Washington attorneys, they will immediately start working on your case by thoughtfully ascertaining your personal goals.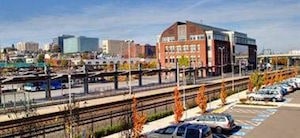 If you are seeking marriage dissolution assistance and are unsure of where to turn, don't hesitate. Speak with an experienced divorce attorney right away.
Our Attorneys in Everett are Here to Give you the Help and Legal Guidance you Need
Like many of our clients, you probably have many questions that you would like to have answered. Divorce is never an easy situation for anyone, but with the help of Family Law Attorney, Laurie G. Robertson, the process could be made as seamless as possible. Perhaps you have common questions that we can help answer, such as:
Who will be allowed to stay in our home?
Can our children decide who they would like to live with?
Can I still drive my vehicle?
How can I prevent my spouse from taking our shared possessions?
Will I still be able to use our bank account?
Who will be the one responsible for paying the bills?
Our Team Will Provide the Answers you Need
Being overwhelmed by well intended advice from family and friends is not uncommon, however, with so many important issues at stake such as custody of children, spousal support, and how your important belongings will be divided, it simply is not worth the risk of trying to handle divorce on your own. Mistakes will likely occur with the paperwork that needs to be filed with the court, or time deadlines being met, which will end up costing you more financially and emotionally in the long run.. It is the duty of our skilled attorneys to help you during the resolution of your case effectively while meeting your objectives.
How Your Divorce Attorney can Make it Easier for you
Our divorce attorneys in Everett are compassionate and we understand that you are going through a difficult time in your life. It is for this reason that we encourage you to contact us to get your questions answered as soon as possible. After your first conversation with us, you will have a better understanding and clearer direction of how you would like to proceed with your divorce. If you decide to hire us to represent you, you can rest assured that you will have a strong and experienced divorce attorney that will be with you throughout your case, defending your rights and helping you to achieve your ultimate goals.
We are Experienced, Aggressive and Affordable
Our affordable payment plans ensure that you will feel confident knowing that having a reliable divorce attorney and strong legal representation doesn't have to cost a fortune. Our dedicated team of lawyers can help you with seasoned negotiation skills while coming to terms with your ex-spouse in making important decisions. Or, in cases where he or she is not so amicable, we will combat this with our effective litigation skills. Whatever the case may be, our experienced divorce attorneys will fight for you during the entirety of your marriage dissolution.
Need legal representation with any of the matters below? Speak with an attorney today if you need help with:
Our Divorce Attorneys are With you for the Long Haul
Even after your case has been finalized, there remain decisions to consider when embarking on a new life. You may need the help of a realtor in your area, or need extra guidance from experienced counselors. Over the years, our family law attorneys have accumulated an extensive list of informative resources to help our clients get a fresh start after such a difficult, life altering situation. We are with you for the long haul.
Everett Family LawContact Us
Sours: https://www.washingtonfamilylaw.com/everett-lawyer.html
Community Foundation of Snohomish County - For Attorneys
Prosecutor
Responsibilities
The Prosecuting Attorney's Office is responsible for prosecuting all adult and juvenile felony cases referred by county law enforcement agencies, and all misdemeanor and gross misdemeanor cases referred by the county sheriff, the State Patrol, all state agencies, and some cities who have contracted with the county for misdemeanor prosecution services.
Programs & Units
The office provides the Therapeutic Alternatives to Prosecution (TAP) program, which holds selected offenders accountable for their offenses while avoiding the costs of case filing, court, and incarceration. The office maintains a Victim / Witness Unit, which provides advocacy services for crime victims and facilitates the testimony of crime victims.
Civil Division
The Civil Division of the office also serves as the legal advisor to all county departments and agencies and defends or prosecutes civil cases on behalf of county government.
Family Support Division
The Family Support Division litigates issues regarding child support in cases referred by the State Department of Social and Health Services, Division of Child Support.
The Snohomish County Prosecuting Attorney is elected to a four-year term and is in charge of prosecuting adult and juvenile felony cases in Snohomish County.
Justice Portal
Only authorized users, i.e., Law Enforcement Agencies, may use the Law Enforcement Justice Portal application.
Charging and Disposition Standards
Charging and Disposition Standards (PDF)
TAP Referral Criteria (PDF)
Sours: https://snohomishcountywa.gov//Prosecutor
Attorneys snohomish county
Everett Criminal Defense Lawyers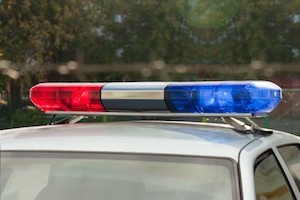 Being accused of committing a crime in Everett, Washington, can be a frightening, stressful, and embarrassing experience. Whether the accusations are true or not, the potential consequences will keep most people up at night. The possible jail, fines, restitution, probation, no contact orders, loss of gun rights, loss of driving privileges, court ordered classes, and more, could be awaiting you.
No matter what charge you are facing and whether or not you believe you are guilty, it is important to take your current situation seriously. You may interpret the case as no big deal and just a big misunderstanding but the officer and prosecutor clearly feel differently. They are taking the charges against you seriously and are preparing their case; it is vital that you also prepare a defense and protect your future. Do not assume that since you don't have anything else on your record, the prosecutor will simply cut you a break. (After all, everyone's record has to start somewhere.)
Even if you are taking the case seriously but feel it is a lost cause, it is still important to have an attorney help you. An experienced attorney will be able to properly investigate and analyze the case. They might also see defenses that you are not currently aware of.
The Law Offices of Jason S. Newcombe in Everett, Washington handle a variety of criminal charges and cases, including:
We handle Everett gross misdemeanors, misdemeanor and felony cases in each level of the court system, including district courts, municipal court, and superior court.
One of the greatest fears people face when being charged with a crime is not knowing what is going to happen. While an experienced defense attorney may not necessarily be able to predict what will happen, they will have a pretty good sense of the situation and will be able to explain a variety of different potential outcomes, along with the hurdles you may face along the way. The Law Offices of Jason S. Newcombe are here to tell you the whole truth about what you will be facing. We don't make promises which we cannot deliver. We will make sure you understand fully all of your potential options and the ramifications of each.
When you are potentially facing serious consequences, it is important to speak to an experienced attorney as soon as possible. Some options may be time sensitive and deadlines could be missed if not addressed promptly. Your attorney will be able to warn you of these possible pitfalls and make sure you will know what lays ahead. Give our Everett office a call to start speaking with one of our experienced attorneys today.
Are you in legal trouble in Snohomish County?
Have you, or a loved one been arrested and charged with a crime in Everett?
If so, then you already know that this is one of the most stressful and challenging times in your entire life. Unfortunately, a lot of things need to happen before this situation is resolved but the hardest things to deal with in life are the unknown. Right now, you need help from a qualified Washington State criminal lawyer who can help you better understand the charges you're facing and then do everything in their power to minimize the penalties and punishments you may be facing.
In a best-case-scenario, your Everett criminal law lawyer can have your charges dismissed but even if this is not possible, reducing the severity of your punishments usually is. It all starts with a free consultation, which we offer to all of our new clients. With so much at stake, you need to work with a WA State criminal lawyer you fully trust.
The information below was prepared by our legal team to help you better understand what happens after an arrest. When you're ready, contact us for a free consultation and work with a team of proven lawyers who will aggressively fight to protect your Constitutional rights.
Understanding Criminal Charges and the Penalties Associated with Them
Those facing serious criminal charges quite literally have their life on the line. A criminal conviction can change the course of your life. Penalties for a criminal conviction can include
Jail or prison time
Fines
Probation
Loss of Drivers License
Registration as a sex offender
Community service
House Arrest
Outside of the criminal penalties, you could also experience:
Challenges obtaining
Ineligibility for federal student loans or private financial aid
Ineligibility for or difficulty obtaining certain professional licenses
Child custody modifications in the other parent's favor
Ineligibility to vote while incarcerated or on probation or parole
Difficulty traveling internationally
Everything should be done to prevent a conviction, starting with choosing an experienced, dedicated Everett criminal defense lawyer to represent you.
Our criminal defense lawyers have experience using many defense strategies to help you through various types of cases. If you choose to work with our legal team, then you can be confident in knowing that you will have attorneys on your side who are working together to bring about a favorable result.
Our Everett criminal law attorneys like to educate our clients on legal processes and what they can expect throughout the progression of the case. We know the importance of understanding the law; our team has over 50 combined years of experience handling cases just like yours, and we want our clients to be equipped to handle situations with awareness and understanding.
The best way to pick a law firm is to speak with them and ask them questions. You will probably have questions like
Have you handled cases like mine before in Everett?
Will I have to appear in court?
Should I speak to the police if I'm innocent of all charges?
How long does the criminal court process take?
Will pleading guilty get me a lighter sentence?
Our Everett defense attorneys offer a free initial consultation to help you get a better feel for your situation. Our understanding of Washington state criminal defense proceedings gives us in-depth knowledge and insights to help you protect yourself and obtain the best possible outcome for your situation. Don't fight the charges alone, contact us today.
What Happens After I'm Arrested? A Washington State Criminal Court Overview
The criminal justice process typically begins when a person is taken into police custody. An arrest may occur either at the scene of a crime or later after an investigation has developed probable cause to believe a specific person committed a particular crime. After the initial arrest, the state prosecutor reviews the evidence and decides whether to issue formal charges against the defendant and, if so, what the charges should be. Formal charges will be read to the accused during their first appearance in court, known as the arraignment.
In Washington, there are three different types of courts in which a person accused of a crime may end up. To determine what court will handle your case, consider what law the government alleges that you have broken. Depending on the nature of your crime, you may end up in Municipal Court, District Court, or Superior Court.
The Everett Municipal Court is a court of limited jurisdiction, like state District Courts, but Municipal Courts may not hear civil lawsuits. A Municipal Court may only consider and has exclusive jurisdiction over non-criminal traffic citations, as well as misdemeanor and gross misdemeanor crimes that occur within a city's boundary.
Simple misdemeanor offenses include:
Trespassing
Shoplifting
Disorderly conduct
Prostitution or Solicitation
Penalties for misdemeanors can carry sentences of up to 90 days in jail and/or fines of up to $1,
Gross misdemeanors offenses include:
DUI
Theft of property worth no more than $
Violating certain provisions in a domestic violence protective order
Reckless Driving
Assault in the 4th degree
Penalties for gross misdemeanors in Washington State can carry sentences of up to days in jail and/or fines of up to $5,
The Snohomish County District Court, or county court as it is commonly referred to, has 4 locations to serve the citizens of Snohomish County. The Everett Division is located on the 3rd floor of the Superior Courthouse in downtown Everett. The district court hears two different types of cases, civil cases, and criminal cases. As a court of limited jurisdiction, the District Court is responsible for the following types of matters:
Anti-harassment orders
Infractions (traffic, non-traffic, and parking)
Misdemeanor and gross misdemeanor criminal cases
Domestic violence protection orders
The court may also hear preliminary or expedited felony cases. In a preliminary felony case, the court will determine bail, or whether the charges will necessitate further proceedings in the state superior court. State law violations can carry with them a wide range of punishments including fines, probation, jail, or prison.
The Snohomish County Superior Court is located in downtown Everett and has exclusive jurisdiction over felony cases, estate and probate matters, family law cases (including divorces and child custody hearings), and juvenile proceedings.
Felony crimes are much more serious than misdemeanors and include such offenses as rape, armed robbery, burglary, and sales or distribution of illegal drugs.
Class A felonies, which are the most serious, are punishable by prison sentences which can include life, as well as fines of up to $50,, or both. An example of a Class A felony is first-degree murder.
Class B felonies carry penalties of up to 10 years in a state correctional facility and fines of up to $20,, or both. An example of a Class B felony is second-degree manslaughter.
Class C felonies are punishable by up to 5 years in a state correctional facility and up to $10, in fines, or both. An example of a Class C felony is theft of property (other than a gun or car) worth between $ and $1,
The Superior court may also hear cases involving violations of City law that have been appealed from a Municipal or District Court. If a defendant chooses to appeal a case that was previously decided in a Municipal or District Court the Superior court will hear the case and is not beholden to the Municipal or District Court's decision. These cases include infractions and misdemeanors.
Whether you are faced with a misdemeanor or felony charge, your future can be seriously impacted by a criminal conviction. Since a conviction for one of these crimes may bring potential penalties like prison time or jail time, hefty fines, and public stigma, you need to fight the charges as hard as possible. If you have been charged with a crime in Everett, you deserve an attorney who will fight for and protect your rights.
How can Everett Criminal Defense Attorney Help Me?
For most people, one mistake is all it takes to make immediate behavior changes and avoid getting into dangerous situations in the future. You do not have to serve a prison sentence in order to realize it isn't something you want to do. With careful planning, you can build an effective defense strategy that keeps you from opening or adding to a criminal history.
Our Snohomish County criminal law attorneys can help with a wide range of charges including:
DUI - In Washington, it is illegal to operate a motor vehicle with a blood alcohol concentration (BAC) level of % or higher. For drivers under the age of 21, the BAC limit is %. If a person is found with a BAC above the legal limit, there is no further evidence required to support a DUI conviction. Due to Washington's implied consent law, which states that any person who operates a vehicle in Washington is deemed to have given consent to a breath test, if an individual refuses to provide a sample to law enforcement upon request, it can result in license suspension.
Robbery - Washington State Statute RCW 9A defines robbery as:
"A person commits robbery when he or she unlawfully takes personal property from the person of another or in his or her presence against his or her will by the use or threatened use of immediate force, violence, or fear of injury to that person or his or her property or the person or property of anyone. Such force or fear must be used to obtain or retain possession of the property, or to prevent or overcome resistance to the taking; in either of which cases the degree of force is immaterial. Such taking constitutes robbery whenever it appears that, although the taking was fully completed without the knowledge of the person from whom taken, such knowledge was prevented by the use of force or fear."
Robbery charges in Washington state are classified as Robbery in the first degree, which is a class A felony, and Robbery in the second degree, which is a class B felony. Robbery charges are serious, but if you or someone you know has been charged with robbery, it isn't hopeless. Contact an Everett criminal law attorney for a free initial case consultation.
Physical Control Violations - Often referred to as "DUI without driving," Physical control is defined in Washington State as being in possession of the vehicle keys, inside the vehicle, while under the influence of alcohol or drugs, while not operating the vehicle. An example would be, if you went out with some friends for a few beers, realized you were too drunk to drive home, and crawled into your car's back seat to sleep it off before driving home.
An officer may cite you with a "physical control violation," even though the car wasn't moving and you weren't driving. Depending on the circumstances concerning the charge, there may be several defense strategies available. An experienced criminal defense attorney will be able to work with you to create a defense capable of helping to protect your future and driving privileges.
Sex Crimes - Being charged with a sex offense in Washington is a terrifying experience for the accused, facing potential life-long consequences. If you are charged with a sex crime, you may be facing prison time, mandatory sex offender registration, and fines. Your first step should be to hire an Everett defense lawyer with experience defending sex crimes to fight for your rights from the moment you are charged or become a suspect in a sexual offense investigation.
No matter how bad you may think your situation is, our Everett criminal defense lawyers can help. We can go over the details of your case to give you a better understanding of the charges against you and how to deal with them.
If you don't see your specific charge listed above, or you just want to discuss the specifics of your case, contact us today to see how we can help.
Everett- The County Seat of Snohomish
Everett is one of the core cities comprising the Seattle metropolitan area, located approximately 25 miles north of Seattle. The largest city in Snohomish County, Everett is home to over , residents. Many Seattle residents have left the city in recent years and spread out to places like Everett, where the housing prices aren't quite as steep as those in King County. In addition to housing many of Seattle's commuters, Everett also boasts a booming aerospace manufacturing plant, which employs over 34, Everett locals.
Despite being described as a largely blue-collar town, Everett still enjoys a vibrant arts scene. The Imagine Children's Museum is popular with both residents and visitors. The museum is home to many interactive exhibits that allow children (and the young at heart) to experiment, splash, think, play, and learn together in a safe environment.
During the summer months, Everett plays host to many different outdoor festivals. The Upper Left Beerfest, a craft beer festival, is a relative newcomer to Everett, which established the two-day food and drink festival in In September, the city hosts the Everett Sausage Fest, a multi-day, family-friendly festival that has been running since
If you'd like to see a little bit of Everett history, be sure to stop in and see a show at the Historic Everett Theater. The Everett Theatre has gone through many iterations, having been partially rebuilt following a fire in December , renovated into a triplex theater in , closed in , and restored to its original state in Today, the + seat theater hosts community theater productions, comedy shows, film festivals, and live music concerts.
If you have been arrested and charged with a crime in the Everett area, it is crucial that you hire a Snohomish County criminal defense lawyer to fight for you. Let our team help you so that you can enjoy all that Everett has to offer. Contact our office today for a free initial consultation.
Why Do I Need an Everett Criminal Law Attorney?
Criminal charges are a serious matter. If convicted, not only will you be facing severe penalties, but your permanent criminal record will also bear the conviction. This can create serious problems for your future, including job and housing prospects. It is vital that you have legal representation to protect your rights when charged with a criminal offense in Everett.
No matter the exact charges you are facing, whether they involve a sex crime, assault, DUI, fish & wildlife violations, or any other crime, you can be confident knowing that you will have an experienced advocate on your side.
Our team is highly educated in criminal law and fully prepared to help you obtain the just outcome that you are seeking. We recognize what is on the line and know how difficult it can be to overcome the odds when so much is at stake. If you choose our team, know that our Everett criminal defense lawyers will stop at nothing to uphold your legal rights.
Sours: https://www.washingtonstateattorneys.com/everett-criminal-defense.html
who are the top family lawyers in snohomish county?
.
You will also like:
.
1000
1001
1002
1003
1004